Ready to spice up your regular breakfast eggs?
Look no further than turmeric scrambled eggs! Yes, with a sprinkle of this amazing spice and some other additions, breakfast just got a WHOLE lot yummier!
I first heard about adding turmeric to eggs on Instagram. I was a little confused … why? Just for color? Well, upon further research I learned that turmeric is actually a powerful antioxidant and it also has anti-inflammatory properties. Bring it on! I'm all for boosting my regular recipes with extra health benefits.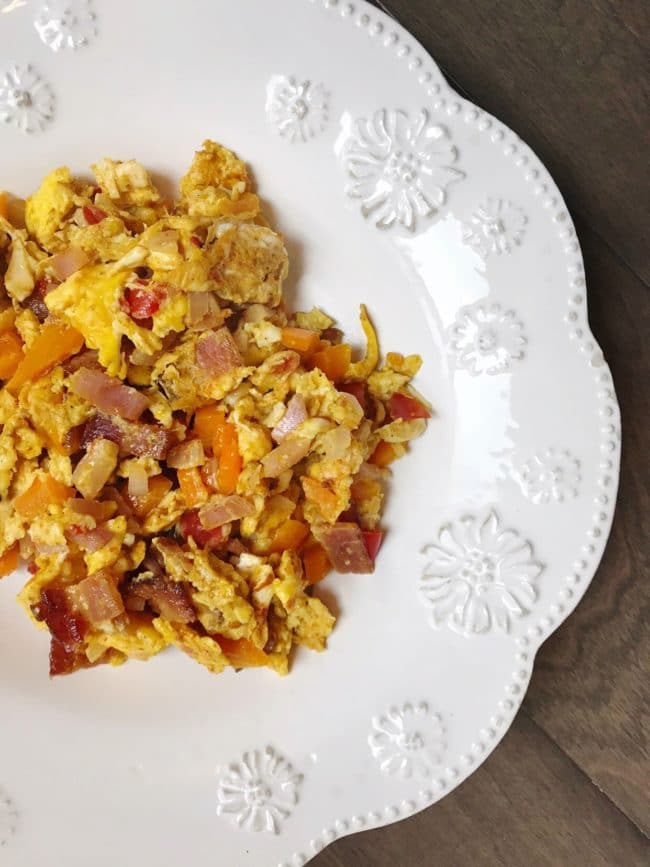 Ingredients
1 tablespoon butter or ghee
1 garlic clove, pressed
1/4 red onion, diced
1/2 yellow pepper, diced
1 roma tomato, diced
6 eggs
Salt and pepper
2 teaspoons ground turmeric (or fresh if you have it!)
4 slices bacon, chopped
1/4 cup cheese, shredded
Directions
In a large frying or cast iron pan, melt butter over low to medium heat. Add garlic, saute for 2-3 minutes. Add diced red onions and yellow pepper, saute for 2-3 minutes. Toss in diced tomato and remove veggie blend from the pan. Scramble 6 eggs with a dash of salt and pepper and as they set, sprinkle in turmeric.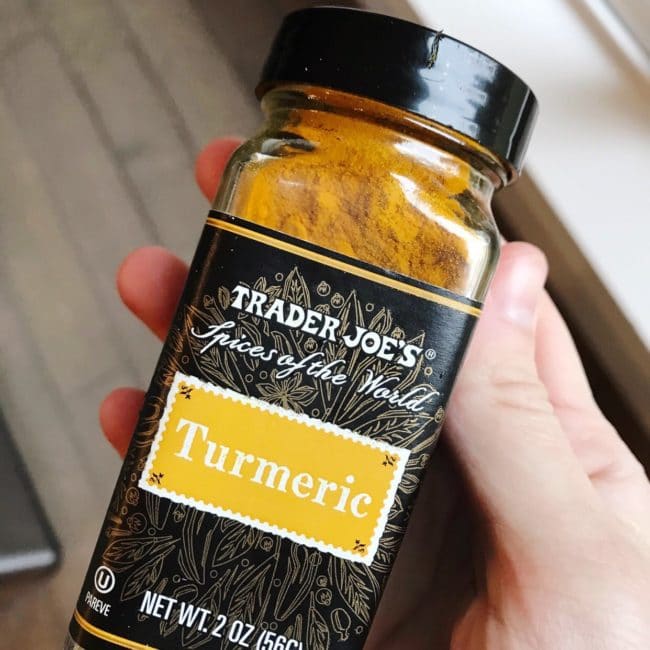 Remove from heat and stir in veggie blend, chopped bacon, and shredded cheese. Serve straight away!