I played the flute in 5th and 6th grade. It was barely enough time to learn to read music. Playing an instrument isn't in my blood, but I've always appreciated music; especially classical music. Music is alive. It's emotional. And listening to music with those I love is a wonderful way to bond.
As I built our school schedule this year – hello homeschooling! – I wanted to place an emphasis on digging deeper into classical music and the composers behind these beautiful works.
Listening and learning together has become one of our favorite things. We have found some favorites (as well as a few we don't love), and knowing the stories behind so many of the pieces has truly made us appreciate classical music. These concertos, movements, overtures, and more have become such a special part of our week. I hope you too give classical music a chance, whether you have a baby, toddler, or school-age child.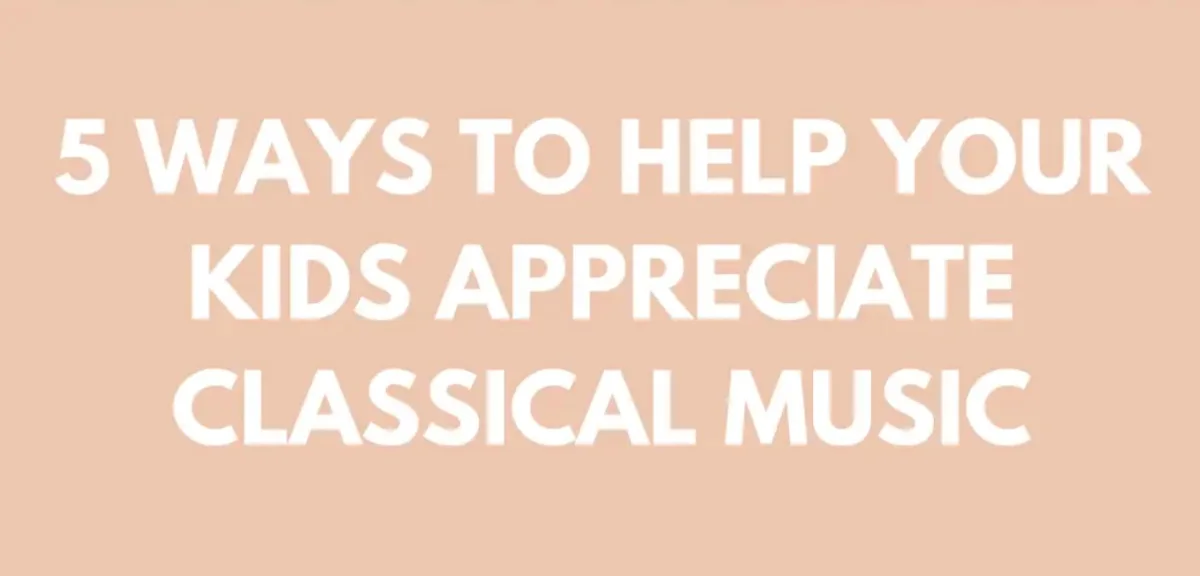 Start Young
Make your baby's lullabies meaningful with classic renditions from Mozart, Bach, Brahms, Chopin, and Beethoven. And truly, these sweet tunes don't need to end with babyhood. Keep up CDs like this at nap time and bedtime and classical music will surely become a signal of peace and calming.
Read/Listen On Their Level
So often classical music is reserved for expert pianists, but books with sound features geared towards little readers are a perfect way to bring big music to little ears. Try out The Four Seasons for an introduction to Vivaldi or The Animal Orchestra Plays Mozart.
Go To a Concert
Last winter I took my kindergartener to his first orchestra concert. It was family-friendly, and thus, just an hour long. The perfect segue into true music appreciation. He has been begging to go back! Seeing the instruments in person and watching a conductor direct near magic intrigued him so much.
Introduce the Man/Woman Behind the Music
Listening to music is one thing, but learning about the music creators is quite another! Many famous composers have beautiful life stories that led them to create. Visit the library and grab some kid-friendly biographies to dive into before or after your listen to your new favorite tunes.
Turn It Into a Dance Party
Isn't everything more fun when you dance? Give ballroom twirls a go and stomp your feet to intense vibrations. Your kids will love moving and grooving to the vibrant nature of classical music.