It's Friday night, date night, and you've finally gotten the kids to bed (not to sleep… they never sleep). You're looking around at the kitchen and living room, both of which seem to have been victims of a tornado. The hubby hands you a desperately needed caffeinated soda, you both flop on the couch and turn on Netflix until one of you has enough sense to turn it off and drag your tired bodies off to bed. Then it's sexy-time. Yeeeaahh right. You've been touched by little, needy hands all day and the romance goes out the window when you smell something and realize you might still have a little poop on your pants from the baby's blow out earlier. So you laugh and crawl off to bed, promising sexy-time for another night.
I sure hope this isn't just my Friday nights that I'm describing. Any other moms out there missing REAL date nights?? The problem many of us face is paying for a babysitter and then budgeting for the actual date itself. Since my husband and I have justified Netflix as our "date" more times than we care to admit due to lack of funds, we've had to become pretty creative with dates that don't cost much. It's really important to have actual, get-out-of-the-house dates in order to maintain and develop your relationship. So in case I'm really not alone in this sad Friday night reality, I figured I'd share some of the cheap date ideas we've had fun doing!
"Teaching" cheap date: We did this as our first date. My husband asked me to prepare a few of my favorite things to do so I could teach them to him on our date, and he'd be preparing a few of his favorite activities as well. We ate at a cheap café and then went to a field so he could teach me some trick shots with a soccer ball and I could teach him a dance routine (which I conveniently chose a partnered dance so we would have to touch and be close). He taught be how to catch quarters off my elbow and I taught him what I knew and loved about photography. It was a lot of fun and a great way to get to know each other better. Aside from the dinner, which you don't have to include, it was free as well!
"Moonlit picnic" cheap date: While dating, my husband and I loved having a monthly moonlit picnic together. These picnics are great because I can make the food at home, which costs a lot less than eating out. Now, we will sometimes bring our children along but it's a great date for just us because when dinner is over, we get to make out on the blanket under a romantic full moon!
Couldn't find a babysitter? Put the kids to bed, get out the good dessert you didn't want to share with little mouths, and make a picnic in your bedroom or outside your home! Really focus on each other and enjoy talking, which means turning off your phones and the TV!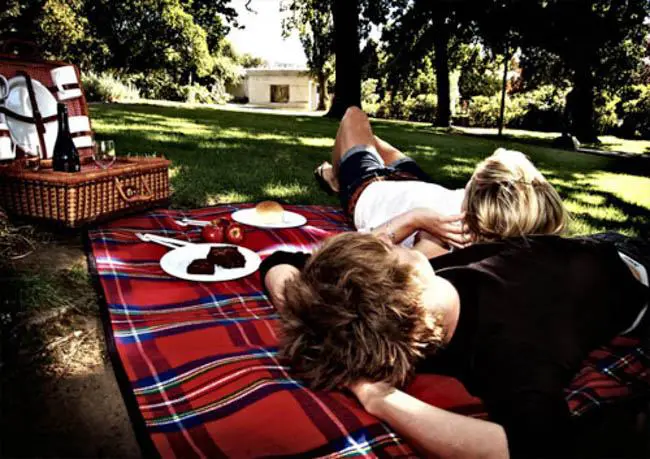 "Walk down memory lane scavenger hunt" cheap date: My husband is tech savvy so he did all of this in an Android app he created and put on my phone, with passwords to unlock the next clue. But you can easily just use clues on paper to simplify. The app led me on a walk down memory lane. Each clue had me figure out where to go around the town we had dated and were now living in. Each location was special to us (where we had our first date, where we first kissed, our favorite restaurant, etc.) and the clues were hidden, which was fun for my husband to watch me try to figure out where it was. This idea takes a good amount of prep time, but it's free and really romantic.
"Favorite places/go for a drive" cheap date: Sometimes, it's just nice to reconnect and wind down from a long week. This date is perfect for that because it gives you a chance to just be together, talking and enjoying the scenery of your favorite places. We like to go for drives through the beautiful mountains we live by and stop at scenic views, visit Temple Square in Salt Lake City, and go for walks in our favorite parks, minus the kids this time! We also love to drive around ritzy neighborhoods looking at the fancy houses and planning our future, perfect lives.
Maybe you're new to the area? Great! Use this time to explore the city together and start building memories!
"Fort building" cheap date: Send the kids off to a trusted family or friend's house, and then build your own mega-fort that the kids can't ruin! We like to build huge forts in our living room using every single sheet, blanket, and heavy book we own. Then, we make a pizza together (ingredients to make your own are a lot cheaper than ordering delivery and taste a lot better than frozen) and cozy up for a pre-selected movie (don't waste away your night trying to find something last minute that you both want to watch). And because the kids are gone so you're not being interrupted with nightmares or requests for water, you can relax and get your sexy on inside your fort masterpiece!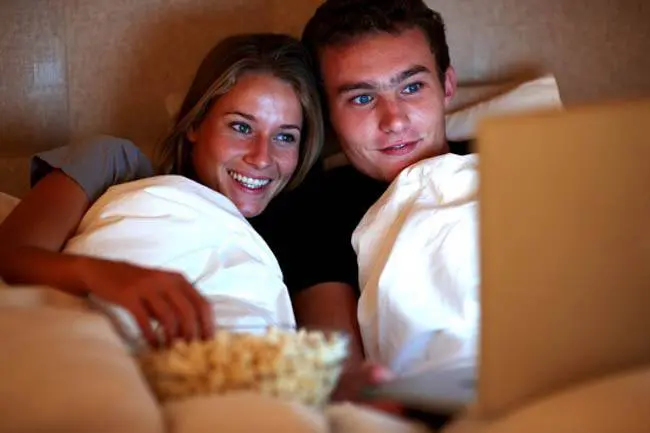 "Show interview" cheap date: This was super silly but a really fun way to get to know my husband more. When you've been married or dating for a long time, you tend to start feeling like you already know everything about your significant other. This date helps break that rut. We set up chairs to face each other and an imaginary audience. We both prepared a lot of questions to ask and took turns "interviewing" each other. My husband really got into it, pretending to be the host of a show. I was too timid to act like that, but it made me love his silly side even more!
Have a little money to spare? Here's a few more ideas that cost something, but won't break the bank:
Restaurant hop: Go to a different restaurant for each course of the meal (appetizer, drinks, entrée, dessert). Sometimes you can find buy-one-get-one-free meal coupons online or in newspaper ads to help make this a cheaper date
Arcade or Nicklecade
Bowling
Rent a four wheeler, canoe, snowshoes, or whatever there is around and go exploring together
Try a new restaurant and review it for your friends
Attend a college or high school play
What are some fun, cheap dates you've been on? Help me out and leave a comment! I need all the ideas I can get!