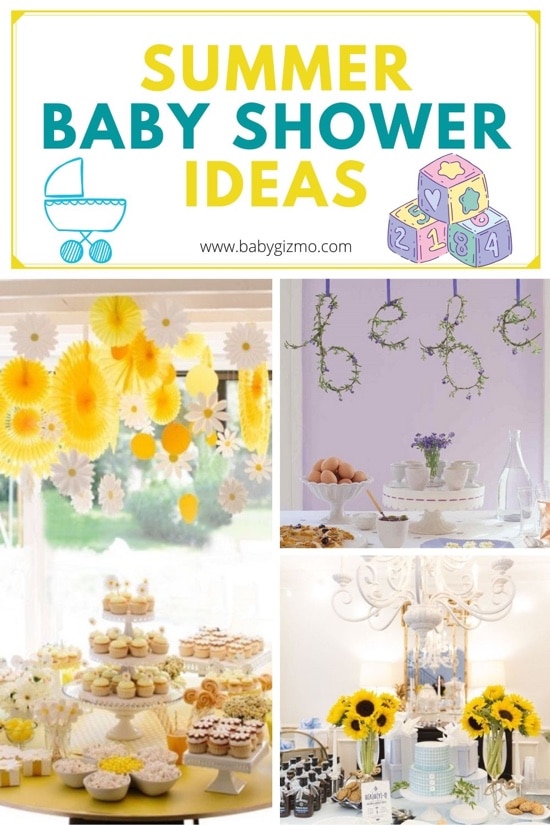 The best part about summer pregnancies is summer baby showers! There are so many fun themes that are unique to the activities and warmer weather of summer time. Check out these summer-inspired baby shower ideas.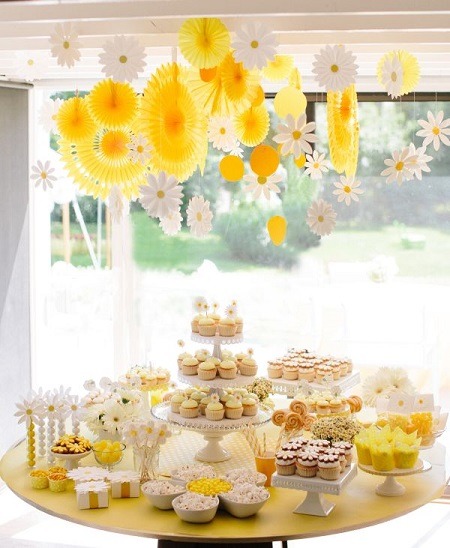 Daisy Party: Technically, this one isn't a baby shower, but I couldn't resist including this gorgeous daisy-themed party in my round-up. Whether you're planning for a baby-to-be named Daisy, or you don't yet know who the baby will bee (a great opportunity to add some bee-themed elements!) this is a gorgeous summery idea that works equally well for an indoor or outdoor event.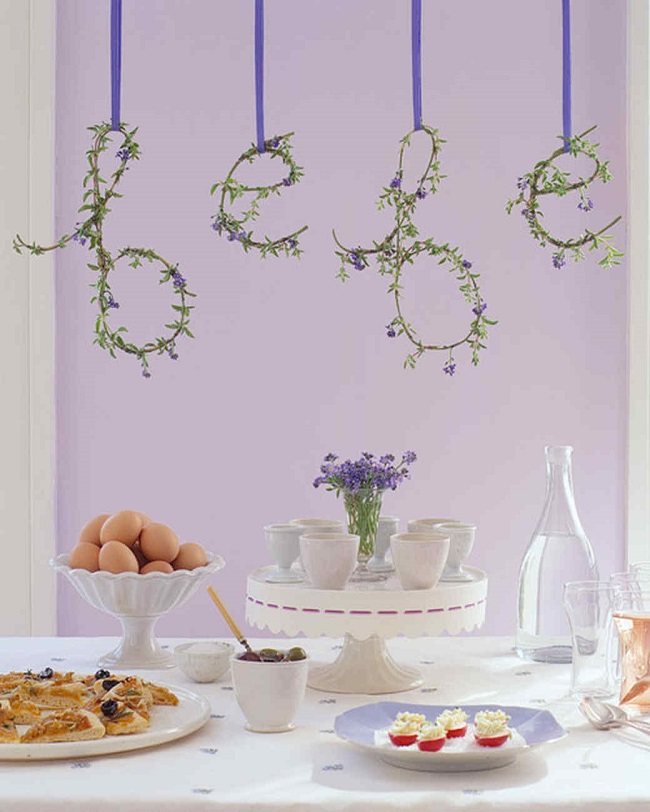 French Countryside Shower: Alright, this one might seem a bit pretentious, but before I sat down to write this post, I had finished planting lavender in my front yard and I was feeling inspired. This shower idea is a bit of a treat for the mom-to-be. Think of it as a tea party with a French twist. Seriously, check out the menu. Did you see the macarons? And the mini-desserts? And the chocolate favors? I encourage you, take the afternoon and celebrate maman and bébé in the French countryside.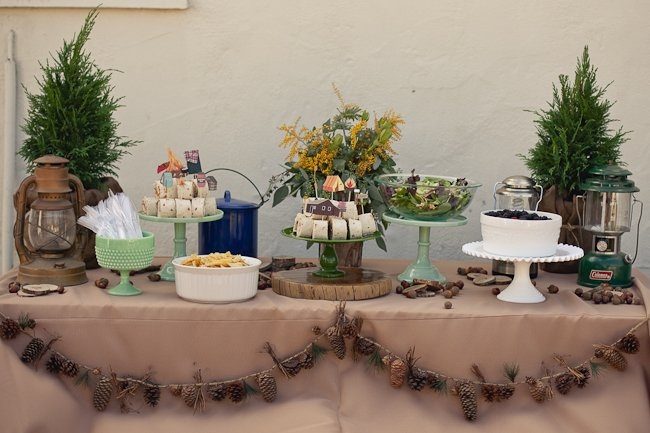 Camping Shower: Okay, I find the idea of camping-themed shower funny, because depending on how serious of a camper you are, showers are few and far between—ha! That being said, this can be a really great idea for mixed gender shower, or for your favorite no-frills mom. The details are adorable, but not too twee.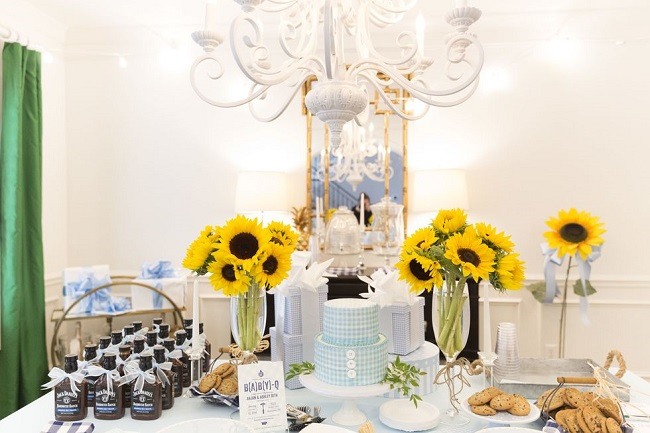 Baby-Q Shower: When I saw the tablescape for this shower, I was sold. It's just lovely! But then I saw that it was not only a co-ed shower, but a family shower and, well, everyone should throw a Baby-Q for all future babies, forever and ever amen. I have absolutely nothing against adults-only events (freedom!), but the idea of a kid-friendly shower is really sweet. PS: Everyone leaves with a bottle of barbeque sauce, so, yeah, there's that, too. (Personally, though, I'd go with bottles from my favorite local place. No offense to Jack Daniel's.)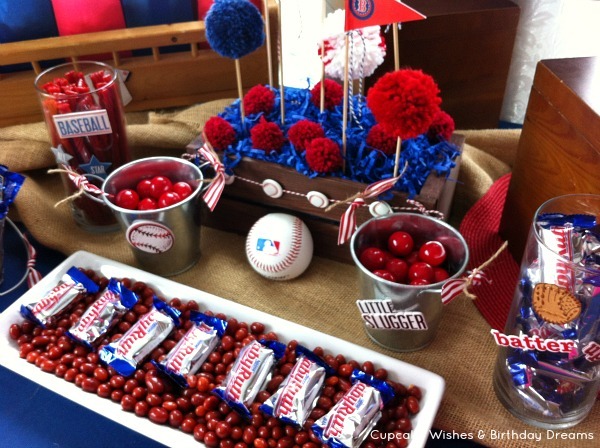 Baseball Shower: For some reason, I always associate baseball with spring—maybe because of spring training?—but it is absolutely a summer thing. So how about a baseball shower? And please don't tell me you can't have a baseball shower because Baby's not a boy. Anyone can have a baseball-themed shower. Because let's be real: you're celebrating the wee one, but the party's for the parents. Pick a favorite team and get planning! Oh, one quick note. I couldn't help but notice a huge miss at this shower: there was no Cracker Jack. Ugh. So, if you throw a baseball-themed shower, don't make the same mistake. I mean, they're in the song and everything.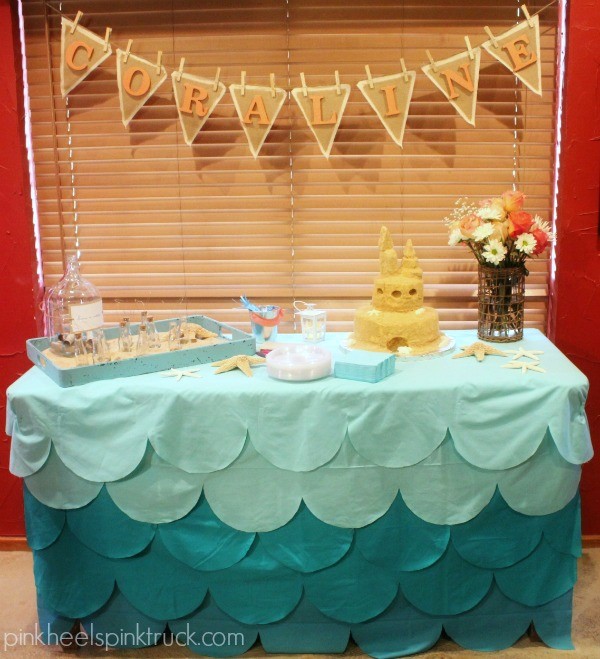 Beach Shower: Summer time equals beach time, and summer baby showers are a great opportunity to incorporate a beach theme. From leaving messages to the mom-to-be in bottles to a sandcastle cake, this party doesn't miss a thing!
Before I go, I have one more idea for you. Etiquette experts note that hosting a baby shower for any baby after the first is a no-no. But friends often want to—understandably—celebrate each new baby. How to celebrate without hosting a party that could be viewed as a gift grab? Consider an anti-shower! I came across this pool-party-themed anti-shower and thought it was a neat idea. Not a shower, not even a sprinkle, it's more like a girls' day out celebrating the mom-to-be. Give it a look and see if it's something you can use as inspiration to celebrate someone special in your life. Because those of us who have been through the special hell that is being pregnant in late summer know that a pool-themed party of any kind would be welcome.
Happy celebrating!