The only thing better than Thanksgiving food are the games! My entire huge family gets together at my grandparents' house and after we eat, we play games for hours on end. It's something I look forward to every year with much anticipation and excitement!
Thanksgiving, a time of gratitude and togetherness, brings families from far and wide to share a festive feast and create lasting memories. While the delicious food is undoubtedly a highlight, there's something magical about the laughter and connection that come from gathering around the table for family games. From classic board games to lively card competitions and even spontaneous outdoor activities, the Thanksgiving holiday offers a unique opportunity to put aside the distractions of daily life and revel in the simple joy of play. Regardless if you have adults, children, or a mixture of both at your Thanksgiving this year, these six family games are sure to incite lots of laughter and leave you with great memories.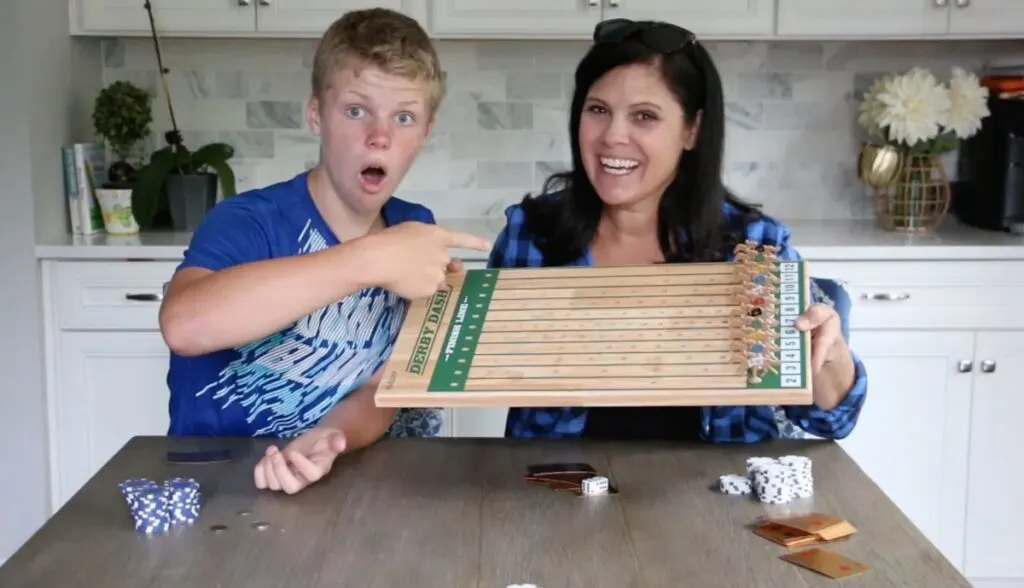 1. ABC's Of Thanksgiving. Starting with A and ending with Z, have every family member think of creative things they are thankful for this year!
2. Thanksgiving History Quiz. Give everyone this Thanksgiving quiz to see if they can guess each statement is fact or fiction.
3. Turkey Artists. Who can draw the best turkey….. while holding the paper on top of their head?! Keep the pictures anonymous, lay them all out, and have everyone choose their favorite. Winner gets a prize or an extra piece of pumpkin pie!
4. Pin the feather on the turkey. Little guests at your dinner will love this one! Instead of pin the tail on the donkey, let them try to pin the feather on the right spot of the turkey!
5. Thanksgiving Memory Game. This party game can be used with small or large groups. The key objective is to remember a long and growing list of Thanksgiving related items.
6. Thanksgiving Boggle. See how many words each guest can make using the word Thanksgiving! Play this game individually or as teams!
What fun games do you play on Thanksgiving with your family? If you have any fun or creative ones to add to our list, leave us a comment and share!