My family has been in Illinois for two school years now. Last summer was our first here, and we didn't do much, but this summer will be different! I've been researching fun things to do here—besides the obvious Chicago-based stuff—and want to share what I've found with you all. So here you go: eight family-friendly adventures in Illinois!
Throughout the school year, my daughter's school sent home several sheets saying if the student read x many hours, they would earn a ticket to this or that attraction. When the sheet for Santa's Village came home, I gave it a weird look, told my daughter about it, and was in complete agreement when she said she didn't want the ticket and I could recycle the form.
Dude. I wish I had not done that because this place actually sounds really fun, and we're probably going to be making the trip anyway. Roller coasters, classic rides, rides for young children, shows, animal attractions including a petting zoo and lots of opportunities to feed animals (and pony rides!), carnival games, dining (although you can bring your own food in small coolers), and Santa visits—yes, all year round. A fun day with a little something for all ages! Located in East Dundee, IL.
Metropolis, Illinois was officially authorized by DC Comics to become the adopted home of Superman in January of 1972. Early each June the city hosts an annual Superman celebration, but if you can't make it then, no worries; you can visit the Super Museum any time. At the end of June, you can check out some major archery tournaments.
Metropolis is also home to some neat outdoor adventure opportunities including a replica American fort circa 1802 at Fort Massac State Park, and a dive site and scuba training facility where you can explore the sunken jet featured in the film US Marshals. (There's also a casino, but I'm pretty sure that's doesn't qualify as a family-friendly adventure.)
Springfield, IL

Surprise the history buffs in your family with a trip the Land of Lincoln. (And I know those little history lovers are out there. My Hamilton-obsessed six-year-old requested that we vacation in New York this summer so that we could visit Trinity Church and see Angelica Schuyler Church's and Alexander Hamilton's graves.) Visit Springfield, Illinois and check out all things Honest Abe!
You can check out the Abraham Lincoln Presidential Library and Museum, where you can encounter live actors throughout the self-guided museum, view full-scale recreations of some of Lincoln's homes, and spend time in the hands-on children's area. While in Springfield, you can also visit Lincoln Home, where Abraham and Mary Lincoln lived from shortly after their marriage until he was elected president, as well as The Lincoln Tomb State Historical Site, the final resting place of both Mr. and Mrs. Lincoln, and three of their four sons. And when you've had your fill of history, there's plenty more modern stuff to do in Springfield, too!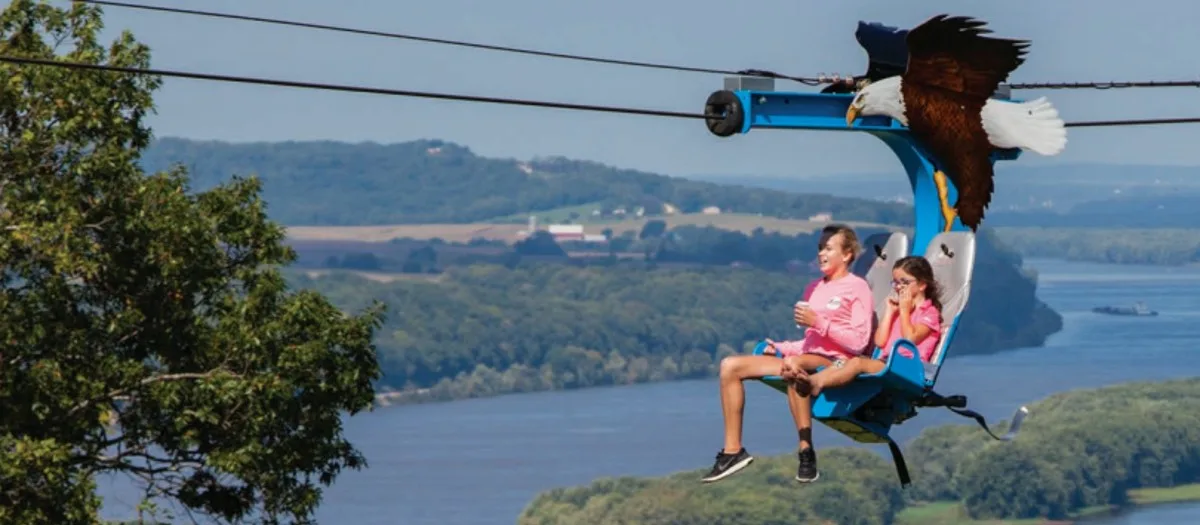 When I first learned about this place, I heard it was a ski resort, so I was a little bit confused about why it was recommended as a place for a summer vacation. Well, here's why. In the summer they offer an Alpine Slide (sledding down a 2,050 track), hour-and-a-half long Mississippi river cruises, the Soaring Eagle Zip Line ("a family-friendly thrill ride"), and Segway tours of the great outdoors.
Oh, yeah! There's also disc golf, mini golf, and bike rentals. Plus, the resort is located in a historic town that's an attraction in its own right. You know, in case you get bored with all the thrill-seeking and natural beauty. (Seriously, though, head into town and grab a meal at Vinny Vannuchi's—you will not be disappointed. Personally, I love the stuffed seafood mushrooms. So. Good.) Located in Galena, IL.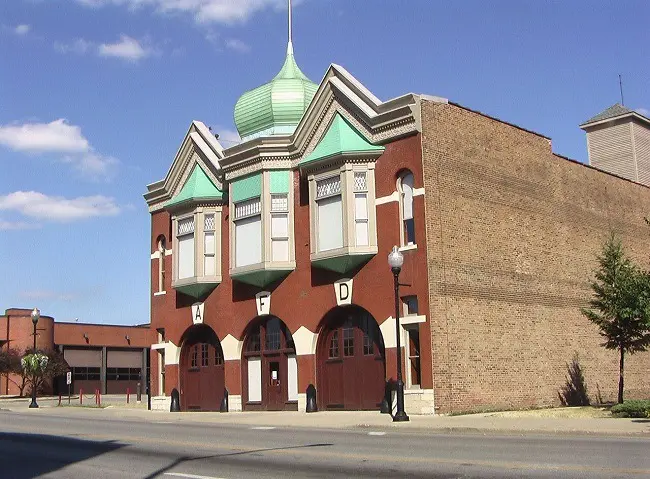 This one's for the fire-fighting fans in your family! This museum traces hundreds of years' worth of firefighting history, and includes interactive and hands-on pieces like passing an old leather fire bucket from the early 1800s and exploring new and old sirens. And yes, there are fire trucks. Of course, if you're traveling any major distance to get to the museum, you're going to want to make the long trip worth it, so be sure to check out some other local attractions while you're in town.
A couple of other highlights include the Phillips Park Zoo (which will have Sensory Sensitive Thursdays starting in June 2018) and Blackberry Farm (a living history museum showcasing pioneer life—and also featuring a variety of rides including train, hay, carousel, and pony which are included in the price of admission). Located in Aurora, IL.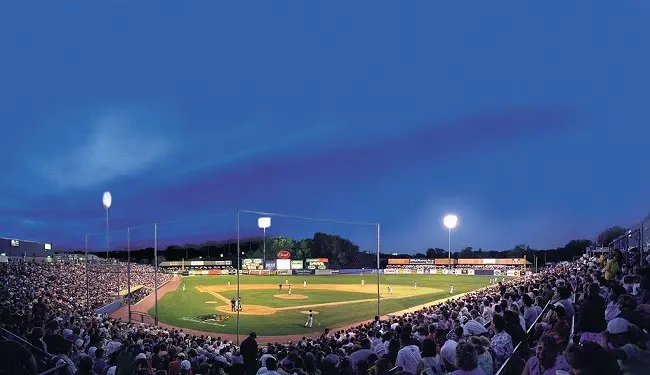 I'm not a big baseball fan—okay, I'm not a fan at all—but when my family lived in the DC area, we enjoyed going to see Washington Nationals' minor league team the Potomac Nationals play. Tickets were way cheaper (we got baseline seats that came with a waiter for the price of nosebleed seats at an MLB game), and the experience was a little more intimate and fun.
It was also less crowded, so it wasn't a big deal when the kid got wiggly. (And sometimes we'd get super lucky and a recuperating Nats player would take the field.) There's a special place in my heart for minor league baseball. So if you're in Illinois, consider checking out a Kane County Cougars game. They're an affiliate of the Arizona Diamondbacks. (In Illinois? Yeah, I don't get it either.) Located in Geneva, IL.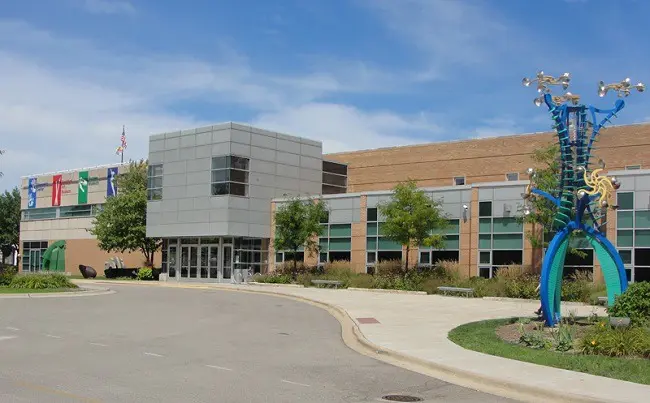 This 23,000 square-foot facility offers 300 interactive STEM-focused exhibits for children to experience. Outside, there's the 15,000 square-foot Rock River Discovery Park with a water play area, secret garden, maze, and dinosaur dig pit. In addition, the museum hosts special events and traveling exhibits. Wow, right?
But in case that's not enough to keep your little ones occupied, the Burpee Museum of Natural History is just a hop, skip, and a jump away. Both of these fabulous institutions are located in Rockford, IL, home of several beautiful gardens and arboretums worth a visit, too. Oh, and speaking of baseball, it's also where you'll find Beyer Stadium, home of the Rockford Peaches. Yeah, those Rockford Peaches.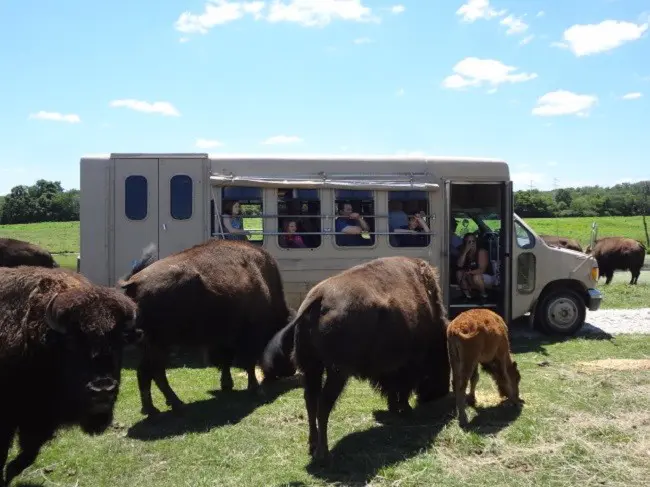 This park is a nature loving family's dream! It's full of animals who are native to the Midwest, many of whom were rescued and were unable to be released to the wild. Visitors can explore a trail walk that will allow them to see the animals in as natural a habitat as possible.
There are also train rides and behind-the-scenes bus tours available. Be sure to check out the disc golf course, biking and hiking trails, butterfly habitat, fishing, and self-guided sculpture walk while you're there. Over the summer, there's a monthly concert series as well as a Junior Naturalist Program (available in individual sessions, so see what's going on when you visit). Located in Hanna City, IL.
Let us know whether you make it out to my part of the country this summer and where you visited! We'd love to know what adventures you have!