Whether you're planning for your baby's big milestone FIRST birthday party, or for your 12 year olds induction into teenage-hood's THIRTEENTH birthday party, here are 8 fun party themes to consider that will make the day special: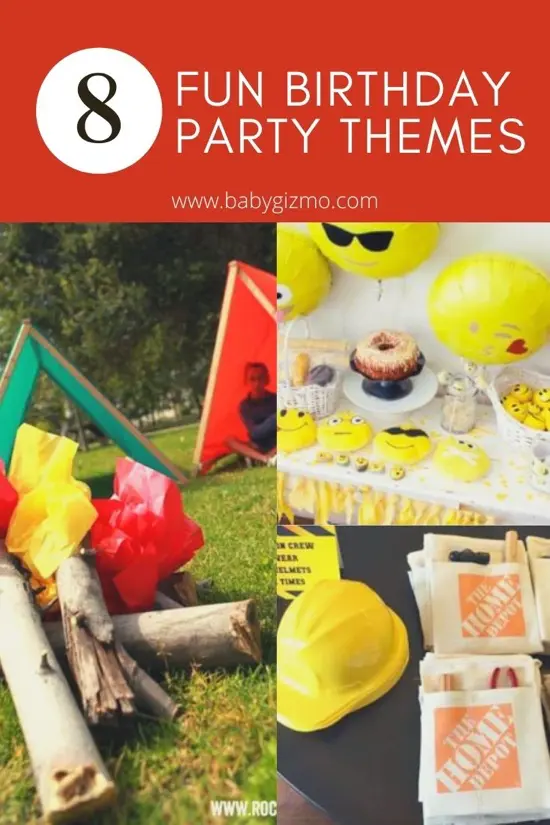 Backyard Carnival: Though Driven By Décor used a lot of materials and ideas from Oriental Trading Company, I bet making some of these decorations would be easy! Or check out what East Coast Mommy did for her DIY decorations, games, and food.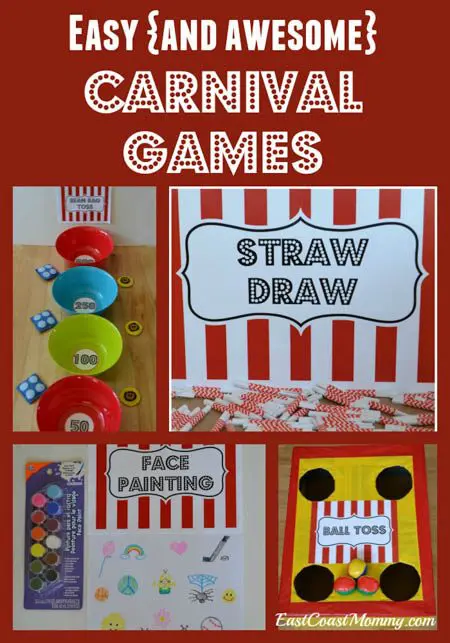 Shark Week: Does your little man love the ocean and anything shark related? OhMy!Creative has some easy DIY ideas for a great shark themed birthday party. Add in some green Sour Punch Straws for "seaweed" and I'm sold!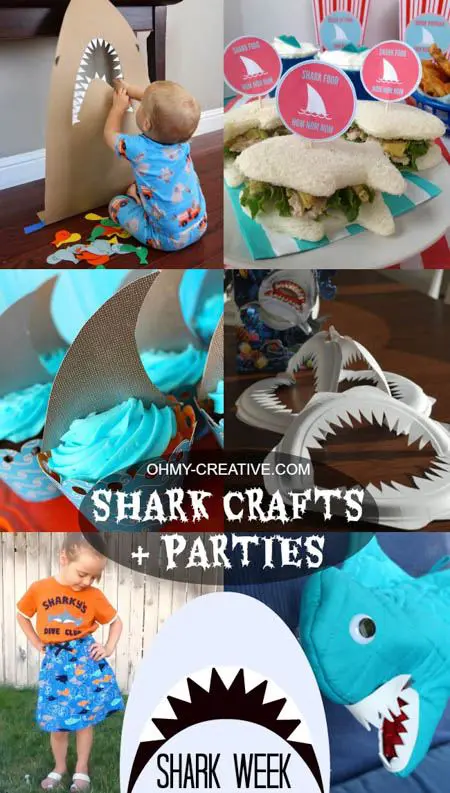 Artsy-Fartsy: Okay, I came up with that theme name, but you will probably want to stay away from any party with the word "fart" in the title… But this Art themed party from See Vanessa Craft will be a blast for any child who loves to paint, color, build, and create. How cute is the idea for kids to use paint palettes with Jelly Belly Candy to decorate their own cupcakes?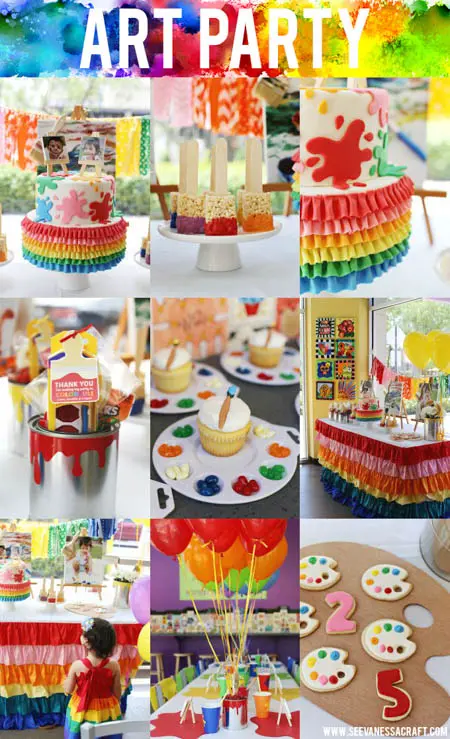 Camping Birthday Party: Take your kid, and their friends, "camping" with this fun theme that includes homemade tents, make-your-own trail mix, and of course, s'mores! See what The Rockin' Boy's Club did for their camp party.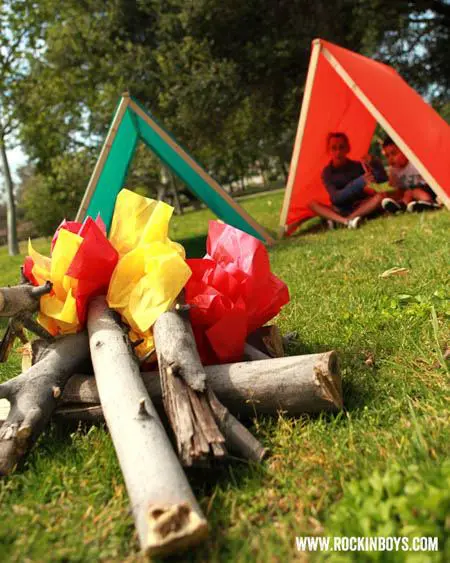 Party Animal: If your kid loves animals, this might be the theme to use for their next birthday party! Crazy Wonderful shares some fun ideas for this type of party, and J. Sorelle has other great and easy ideas as well, like using stencils to paint animals onto Kraft paper for the placemats!
Emoji Birthday Party: This theme would be fantastic for older children, since teens these days seem to have the ability to communicate using only emojis! And I love that this momma wanted to keep things fairly simple, for her own sanity. See Capturing Joy's post for more details.
Construction Birthday Party: Though construction and building type themes usually gear towards boys, I know my daughter would LOVE this theme! It'd give her another reason to wear her Home Depot apron! Check out all the easy DIY party supplies Fab Everyday used!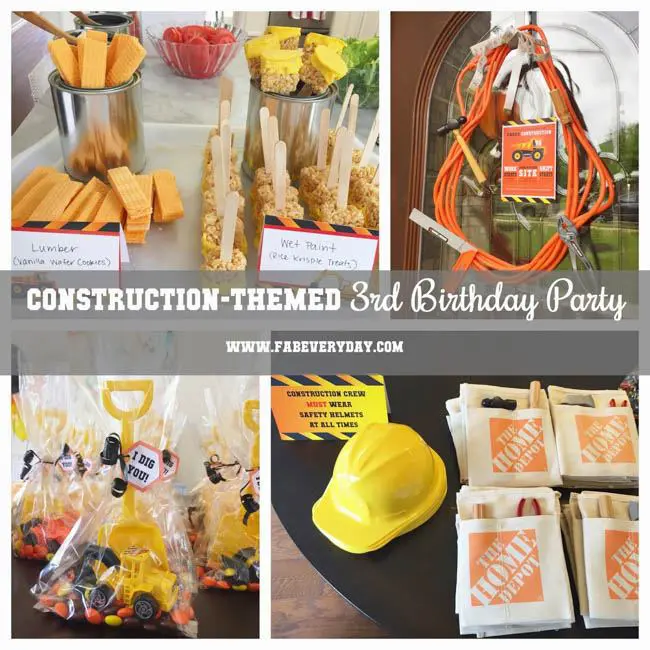 Little Angel: Great for a "first birthday" party theme, now you can celebrate your little angel with friends and family! See this post from Frog Prince Paperie's for details and ideas on how to pull off this heavenly theme.