This is one of those recipes where I feel silly even typing it out – it is that easy! But, since it is a super crowd pleaser and perfect for potlucks and picnics I just have to share!
I remember the first time I had cornbread cake. It was at a church gathering and I couldn't get enough. It was perfect solo and even better with a bowl of chili by its side. I found the mama who brought it and begged her for her recipe. She made me promise I wouldn't laugh at the simplicity, "Just make the batter from 2 boxes of Jiffy corn muffin mix and any ol' box of yellow cake mix. Then stir the 2 batters together and bake!"
Impressively easy and super delicious!
So, the next time you're hankering for a big square of cornbread, be sure to give this recipe a try. You won't be disappointed!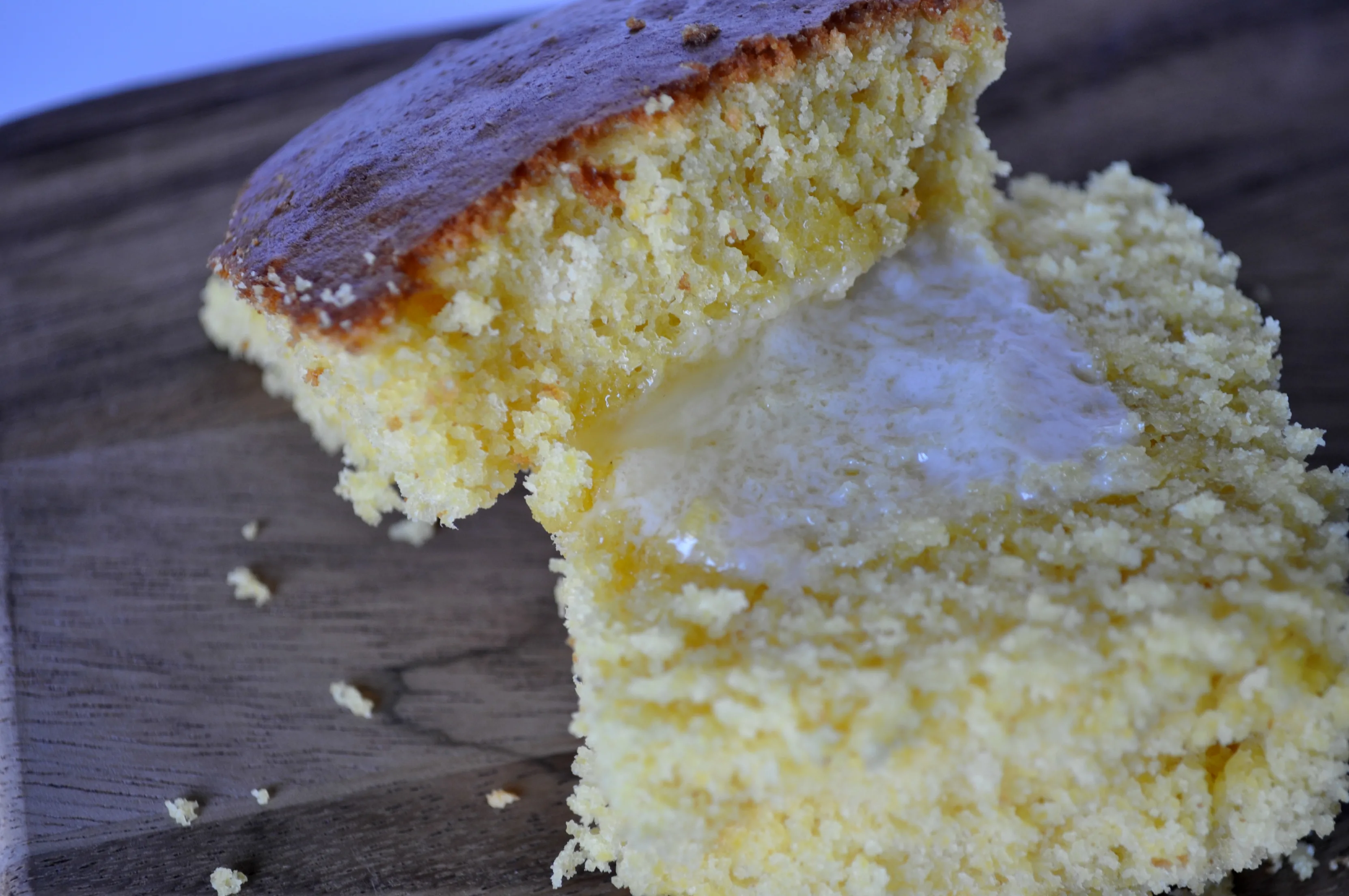 Ingredients
Directions
In a large mixing bowl whisk together all of your dry ingredients. That's a total of 3 boxes of mix – 2 corn and 1 cake. Add in your wet ingredient (milk and water) and 5 eggs. Stir well and pour batter into a buttered 9×13 baking pan. Bake at 350 degrees for about 30 minutes … or until the top is golden and an inserted toothpick comes out clean.
Add a huge pat of butter and enjoy!