While cow's milk continues to lead the milk market, a variety of plant-based milks are becoming very popular, such as almond, oat, coconut, and hemp milk. To make plant-based milk at home usually requires some time, a good soaking of the nuts or seeds, and then some arm strength as you squeeze the milk through a nut bag.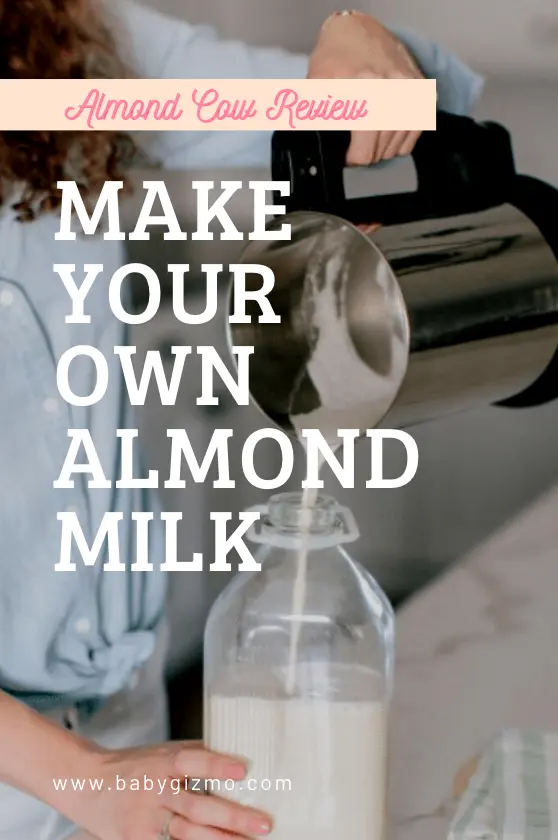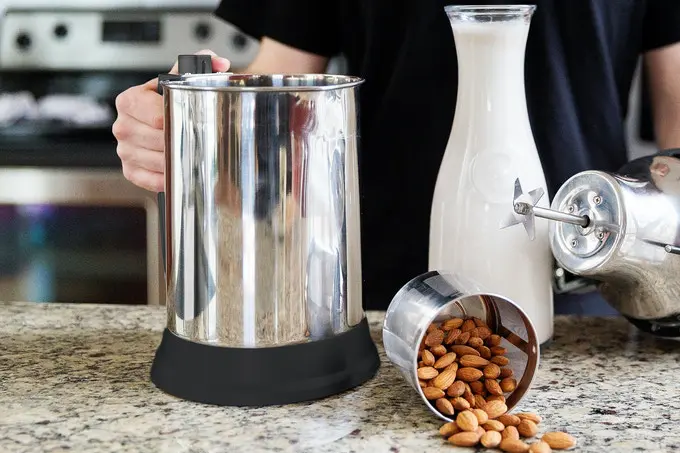 Not anymore. The makers of Almond Cow have created a simple and quick way to produce your favorite plant-based milk at home. Simply fill the filter basket with 1/2 to 1 cup of your nuts and/or seeds, fill the Almond Cow base with water, and press the cow button. In one minute, you will have 5-6 cups of your favorite plant-based milk, with the pulp remaining in the basket. No more straining milk through a nut bag!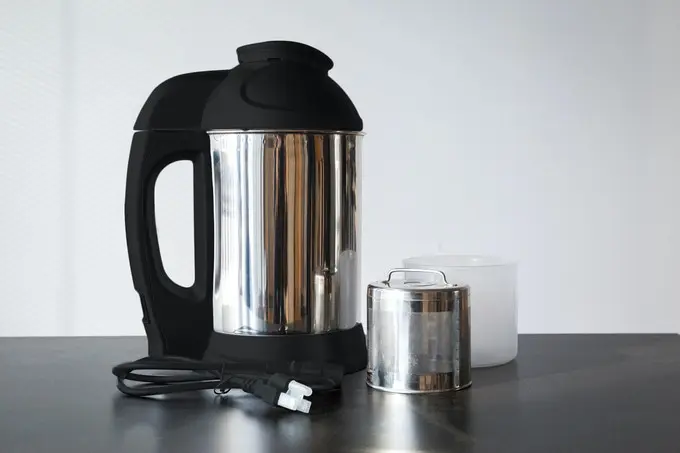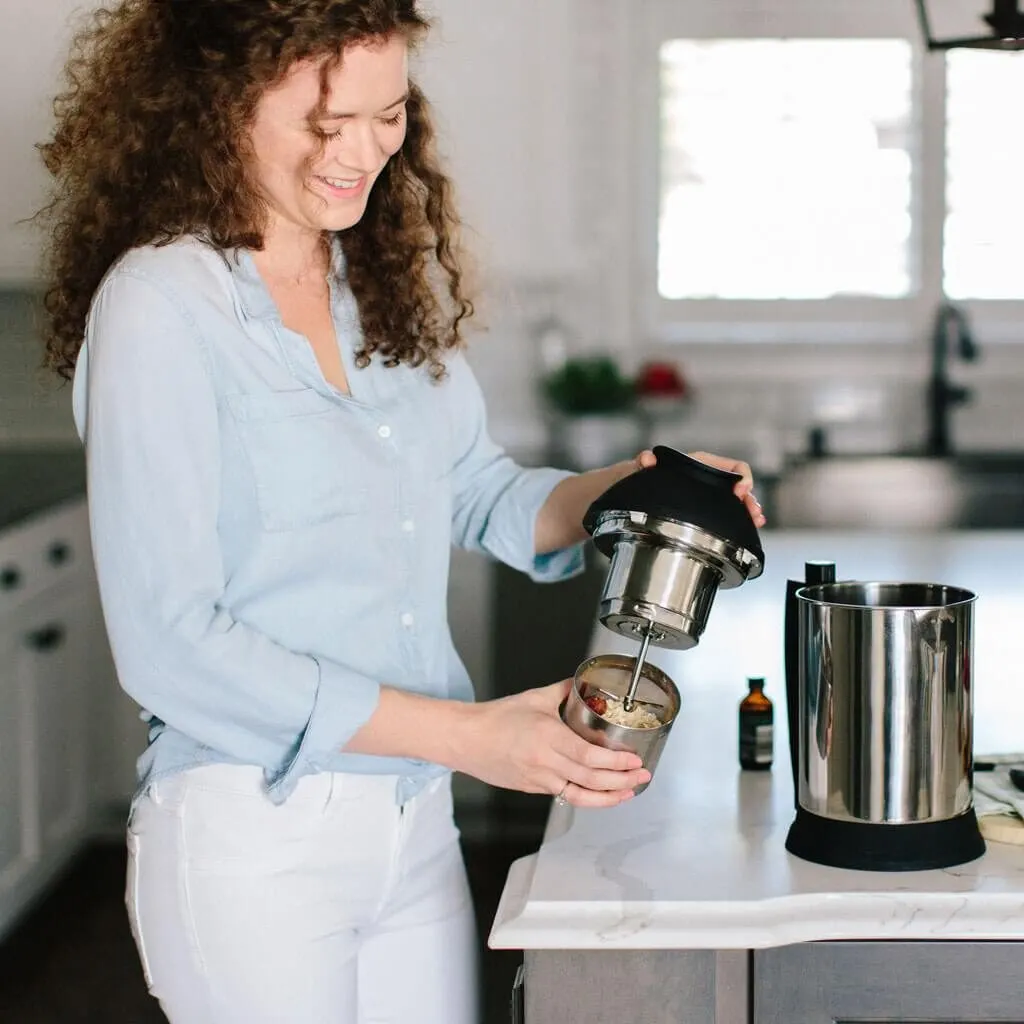 As we go through a lot of oat milk, we decided to purchase an Almond Cow last month. It currently costs $195, but it if you're buying a lot of milk from the store, it will pay for itself after a few months. You can purchase the main ingredients in bulk, like organic coconut shreds or organic oats, from the Almond Cow website directly. So far we've been making oat milk, and adding some chopped dates to the filter, along with some vanilla to the base. We're all big fans, and along with the convenience of being able to make the milk quickly and easily at home, I am thrilled that there are no longer any added ingredients to the milk that we all regularly drink.
In summary, here are the pros:
The milk and pulp are separate- no more straining through a nut bag
Super quick- less than a minute to make
Easy to use
Easy to clean
Saves money
No need to soak nuts/seeds beforehand (you can soak them if you would like, and Almond Cow say this makes the milk creamier)
Better for the environment- no more cartons
Get to use the pulp for other recipes
Wholesome ingredients only- no additives like store-bought milks
The only cons are both to be expected: the price and the size. It is an investment, but if you are buying a lot of plant-based milk from the store, it will save you money long-term. The Almond Cow is a large, it stands at about a foot tall, and ten inches wide, but that is to be expected when you're making large quantities of milk.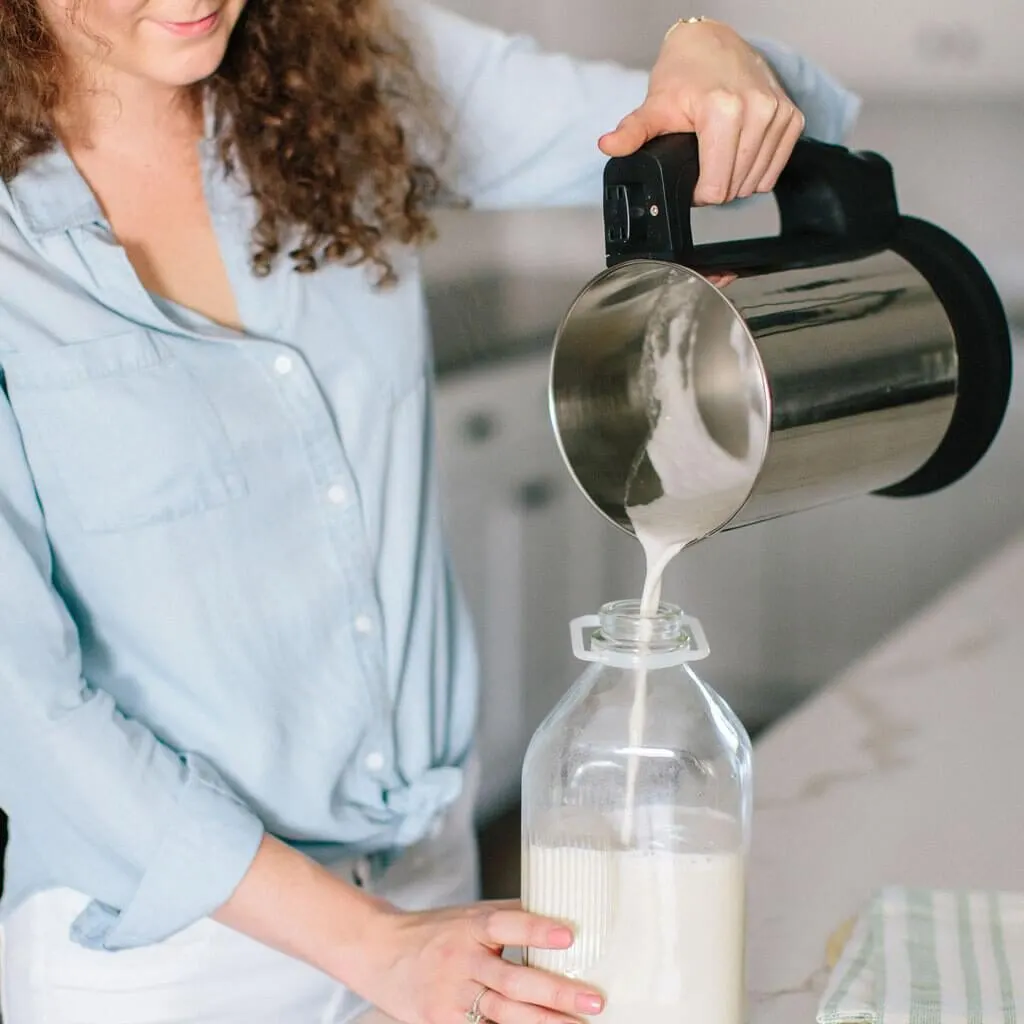 Want to make the milk creamier? Run the machine twice. Sweeter? Add some dates to the basket, or some maple syrup and vanilla to the water in the base. And there's more! It doesn't just make milk, but teas, and coffees, all the way to lemonades and even soup! They even have recipes for delicious food that you can make using the leftover pulp, so that nothing goes to waste.
You can learn more about the Almond Cow from their youtube page, or their website.