My husband and I will celebrate five years of marriage this summer and, of course, I have vacation on the mind. Obviously I would love to spend two glorious weeks in Europe but let's get real, that ain't gonna happen. So I've gathered together some fun anniversary trip ideas for any budget, and while these aren't trips to Spain and Italy, they're still really great, and they don't break the bank.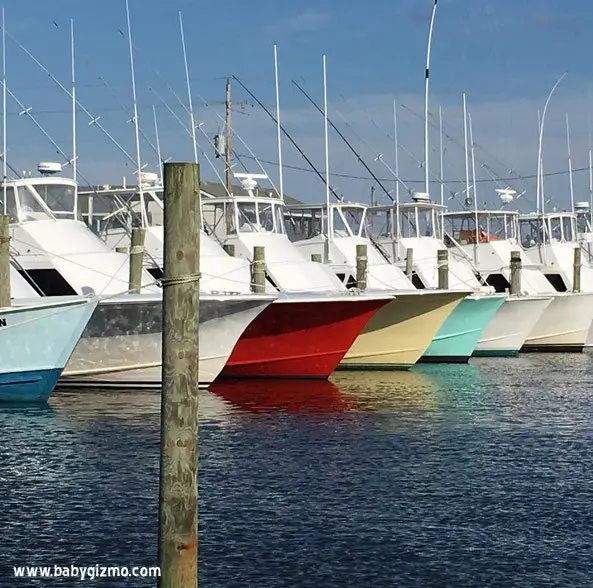 TYPE OF ANNIVERSARY TRIP IDEAS:
–Cruise. Did you know that cruises can be very economical? We have never cruised before but my grandparents are celebrating their 55th wedding anniversary soon (cheers grandpa and grandma!) and they are taking our whole family on a week long cruise to Alaska! We are so excited! Cruises take off from all different points in the U.S and go all over the world. Some cruises are only two or three days so they are much cheaper than longer ones. Plus, all the food and entertainment is included!
– Explore your city's center! Chances are, no matter what state you live in, you've got a vibrant downtown. Book the weekend at your favorite local hotel, order room service, see movies, do some shopping. Explore the best your child has to offer, sans kids!
– Houseboat. Live near a lake? Rent a houseboat for the weekend! Stock it with all your favorite foods and snacks and enjoy the waters with the one you love most.
– Camping. Outdoorsy type? Camp at your favorite campground or set camp at the beach!
– Spa day. Book a whole day at a local spa. Get a couples massage, facials, just relax!
– Eat the day away. Eat out at your favorite restaurants for breakfast, lunch, and dinner.
– Bed and Breakfast. Book a weekend at a nearby bed and breakfast and be prepared to get spoiled!
– Disneyland/Disneyworld. Disney is always a good idea and yes, it can be fun without the kids! Disney offers tons of amazing packages to save you on money, too!
– Cabin. Rent a cabin! Whether it's snowing or summer, a cabin is a great way to nestle away for the long weekend.
– Road trip. Hit the open road! Pack minimal and see where you end up. (Hopefully you both end up somewhere together)
– Stay home. If you and yours are the type that are always on the go and lead a crazy hectic life, stay home! Laying low for the weekend might be just the perfect anniversary "trip" idea for you. Have family or friends watch your kids for you so you can have the house all to yourself.
Anniversary Trip Destinations:
– Cabo. There are so many great places in Mexico that are perfect for economical vacations! Have a margarita by the pool and relax.
– Toronto. Toronto is seriously having a movement. There is so much to do there for serious bargains. September through November and March through May are the cheapest times to go!
– Palm Springs. Palm Springs is a great place for a weekend getaway. There's tons of hotels and recreation and it's known for being extremely relaxing and laid back. Perfect for an anniversary trip!
– San Francisco. San Francisco is a great walking city so you won't have to spend extra money renting a car! There are tons of great restaurants, recreation, and sites to see here.
– New York. For you East Coasters, New York is another great option for not having to rent a car. See a show on Broadway, stay in a nice hotel, and tour this marvelous city.