I'm always on the look out for ways to put a healthy twist on regular recipes. Since both my daughter and I have a sweet tooth, a healthy version of brownies is definitely in order around here.
I'd heard rumors that you could make any ol' package of brownies a tiny bit healthier by substituting the oil for applesauce. This week, we gave it a try and I'm happy to report that it worked quite well!
Ready to give it a try yourself? First off, gather your ingredients …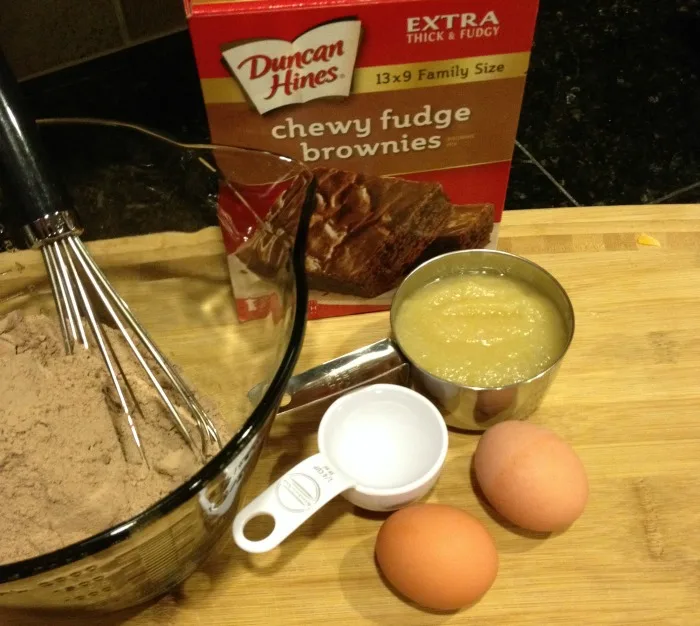 Purchase a box of brownie mix and follow the ingredients and instructions. The only change you'll be making is substituting oil for applesauce. In my case, this Duncan Hines brownie mix called for 3/4 cup oil, so I scratched that yuckiness and poured 3/4 cup of plain applesauce.
Baking instructions were the just as the box directed and we ended with a scrumptious, tiny bit healthy treat after dinner!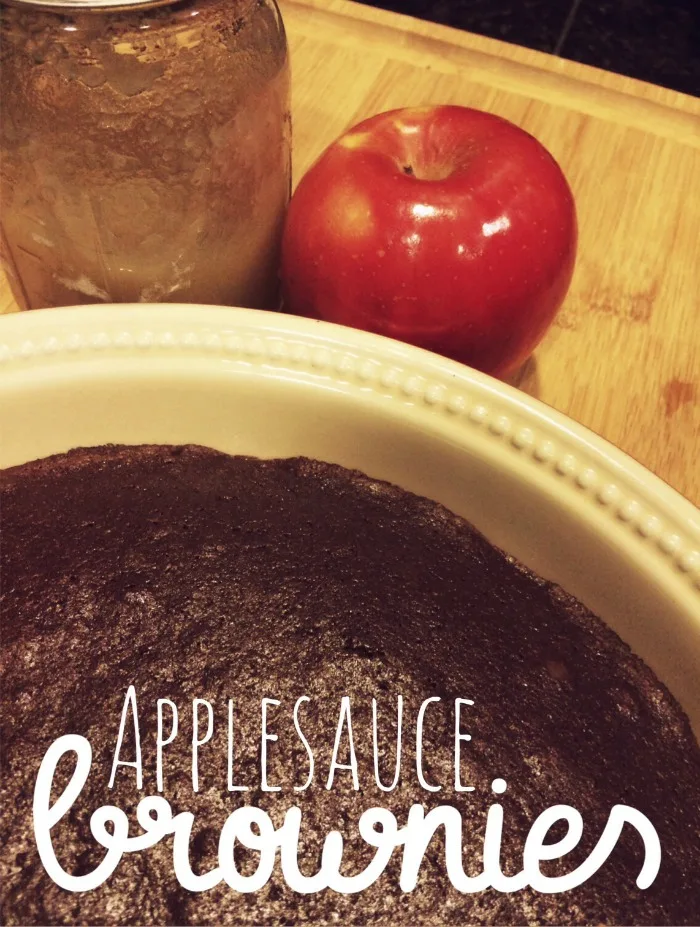 Why don't you try and it and let us know how it goes?