My sister first told me about "buy nothing" when she was blessed with an outdoor water table for her toddler for free … from a stranger in her community. I was shocked! Mostly because I had just spent $50 on one for my own kids. I needed to get on this buy nothing train!
And that's how it usually begins. You hear from a friend who heard from a friend who invited them to a group and before you know it you've joined the very best virtual family – an online buy nothing group inspired by the Buy Nothing Project.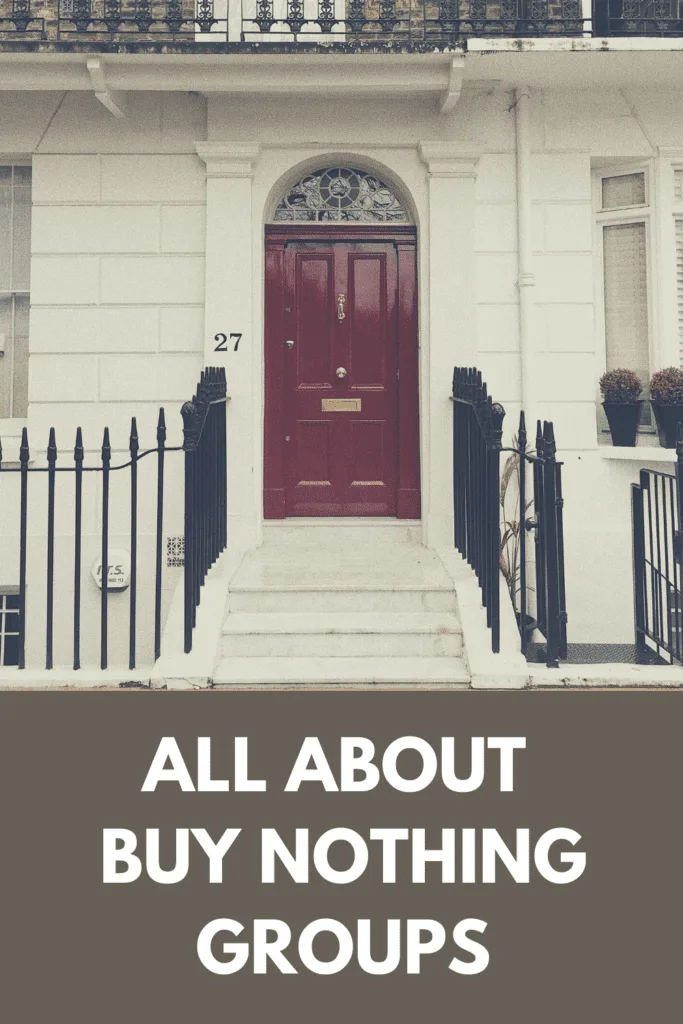 The Buy Nothing Project has a beautiful mission encouraging individuals to "buy nothing, get everything, and live generously". It's a a hyper local project and perpetuates community like no other online group.
Curious? Find your group here.
Buy Nothing is international and if for some wild reason you don't have a local one, you can kick one off! Once a group is established (it's all facilitated on Facebook), community members are free to scroll, post, give, and get.
Posts tend to fall into two categories: Give and Requests/In Search Of (ISO).
For example, last week I tidied up our book shelf and posted a photo of the books we no longer needed. "GIVE: Box of children's books … take all and pass on what you don't need. Prompt porch pick up please. Comment with your or your child's favorite story and we will randomly draw a winner Tuesday morning."
The giver has all the control. You can offer to the first claim if you need an item picked up ASAP or read the comments and choose whomever. Often, I'll do a random drawing so folks in the group have equal opportunity and aren't required to be glued to their phone in order to claim something fast.
Just this month I've given a box of spices, a chalkboard, and some fabric. I've been blessed with a set of superhero sheets (my son was ecstatic!) and a tomatillo plant. I'd venture to say there are 20-30 posts in my local group each day. Constant giving. Constant getting. No money ever exchanged. And, no contact – buy nothing, especially now, is almost always porch pick up.
Are you on board? Excited? Ready to become a member of your buy nothing group? Search Facebook with "buy nothing" and your city, neighborhood, or county. Find your people and live generously together. There is no better time than now to care for your community … and clean out all those corners you've been tidying lately!