Yesterday, we started our RV Family Travel mini video series on our very first RV trip with the kids. Episode one gave you an introduction to our trip and a great list of what we packed for our travels. If you are considering RV travel with your family, this is a great place to start.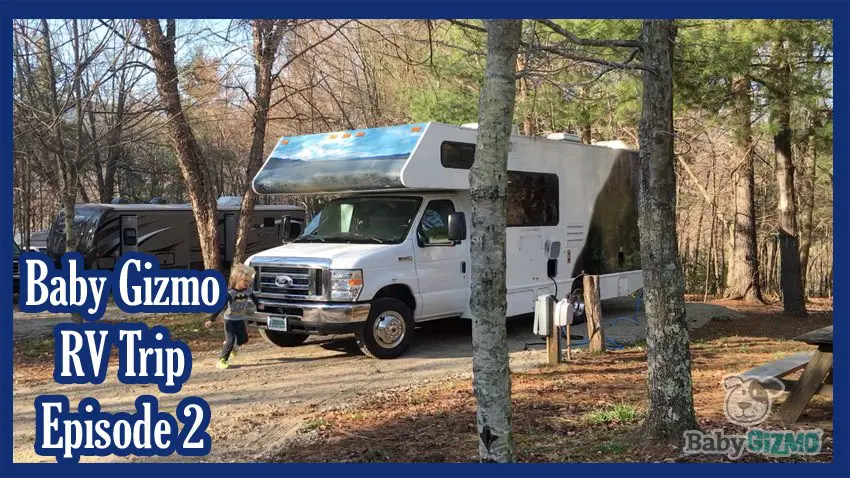 Today, in Episode Two, we are finally on the road headed into the mountains toward Gatlinburg, TN. We are taking you along with us during our travels in this travel vlog type of video. Yes, this is a little more candid than some of our other Baby Gizmo videos (you'll even hear from Mr. Baby Gizmo!) so it gives you a great inside look at real, unscripted RV travel. You'll see kids in pajamas, no-makeup mama, tired hiking kids and a whole lot of fun!
If you are interesting in renting an RV for a family RV travel trip, we highly recommend checking out RV Share.
Here are some of our photos from our RV Family Travel trip…