Four kids and three cribs in, and I'm super excited to share that I have discovered the most wonderful baby crib on the market – the Babyletto Origami Mini Crib!
I purchased this crib for my youngest baby after a dear friend heartily recommended it. She told me, "It's so easy to collapse and move, and the style is clean and classic!" I hopped online and began reading, and yes, it seemed that she was correct. Reviews abound, praising this small, but mighty crib. I was sold.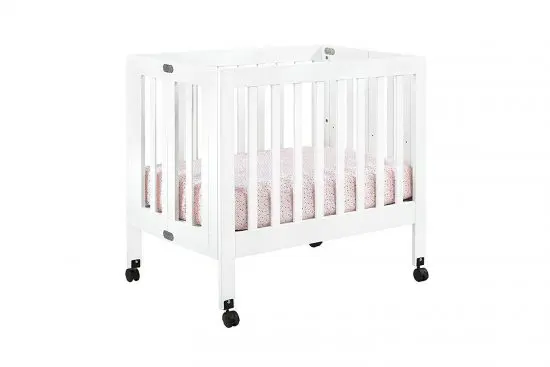 It took a little convincing to get my husband on board with updating our baby bed situation (we still had my third baby's), but he loved the idea of a more compact option that he only had to assemble once (the folding feature makes the Origami easy to collapse for moving rooms and storage). So, we brought the Babyletto Origami home and it has been love ever since!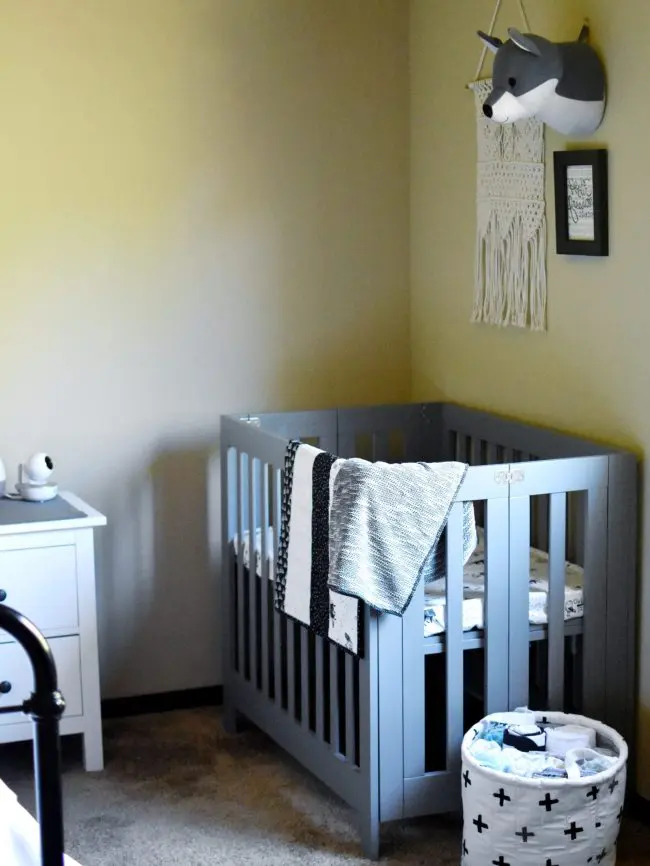 Here are our top reasons for thinking this crib is the bee's knees!
Style
The style is modern, gender neutral, and simple enough to match any nursery decor – just what I was looking for! I also loved that it came in a soft grey color, although, the lagoon was a tempting alternative. Such a great pop of color! You also have the choice of black, white, and petal pink.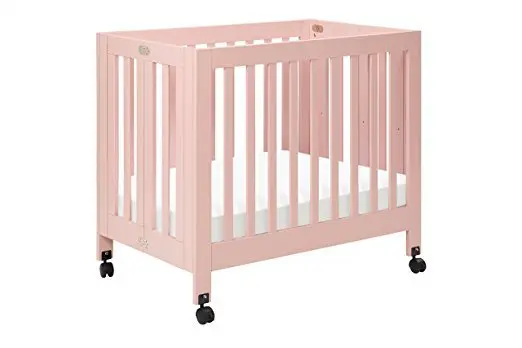 Portability + Storage
This is what makes the Babyletto Origami Mini Crib a winner. It weighs just 44 pounds and is 38.6 x 25.4 x 36 inches, roughly the size of a pack 'n play. It comes with caster wheels for moving and folds flat in seconds for easy storage. It fits through a doorway so you can move baby from mom and dad's room to their nursery and anywhere in between. If you're thinking of having more than one child and want a crib that can tuck away until a little sibling arrives, this is the one. It can fit in a closet or even under a guest bed!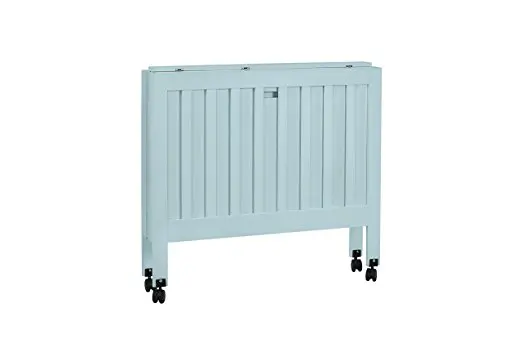 Price
When it comes to more modern looking options I was quite alarmed by the hefty price point of some of the options out there. The Babyletto Origami Mini Crib costs $269 – definitely reasonable! And, currently the petal pink version is just $183.99!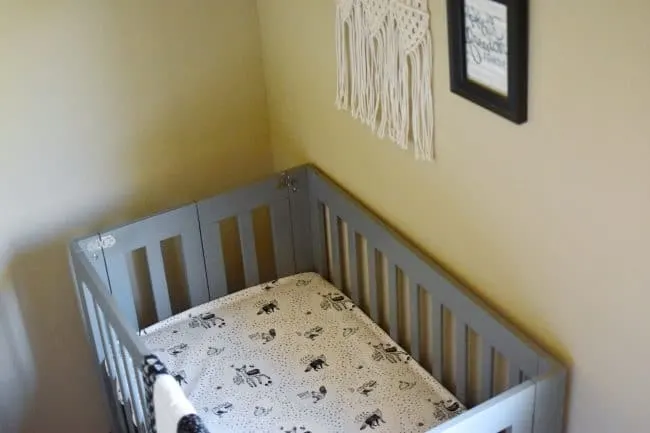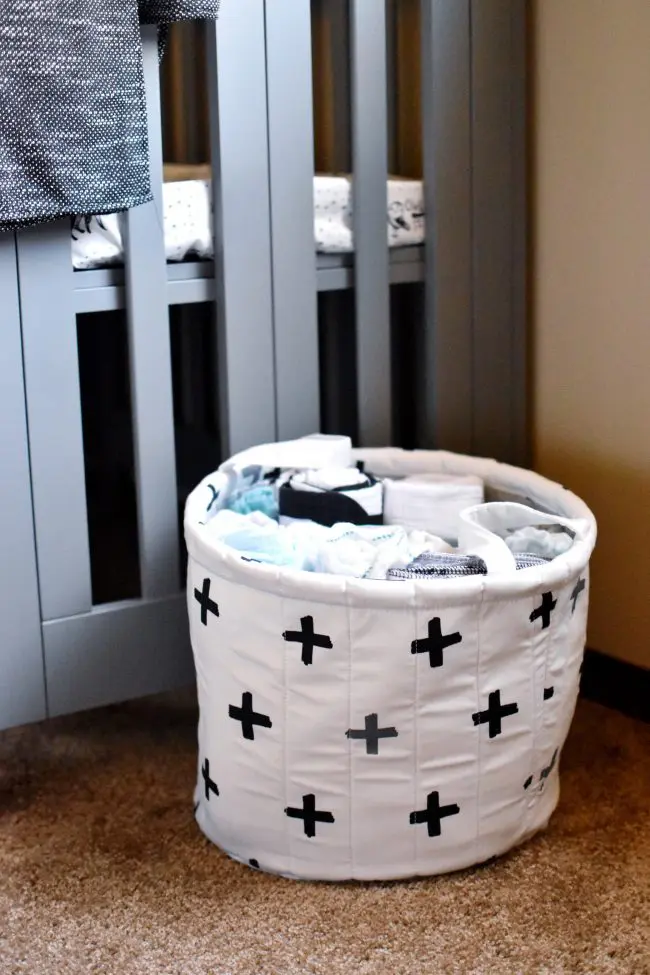 My one concern with a mini crib was the longevity of it. How long would my baby be able to comfortable sleep in it until he was too big? Well, at 3 months and a whopping 18 pounds, my little guy is still happy as a clam. He has plenty of room and based on the reviews, many 18 month old children still fit just fine so I think this crib will serve us well.
The Babyletto Origami Mini Crib is perfect for room sharing, small homes, shared sibling rooms, and any nursery looking for a chic, modern touch. My only regret is that I didn't have this one for my first baby!