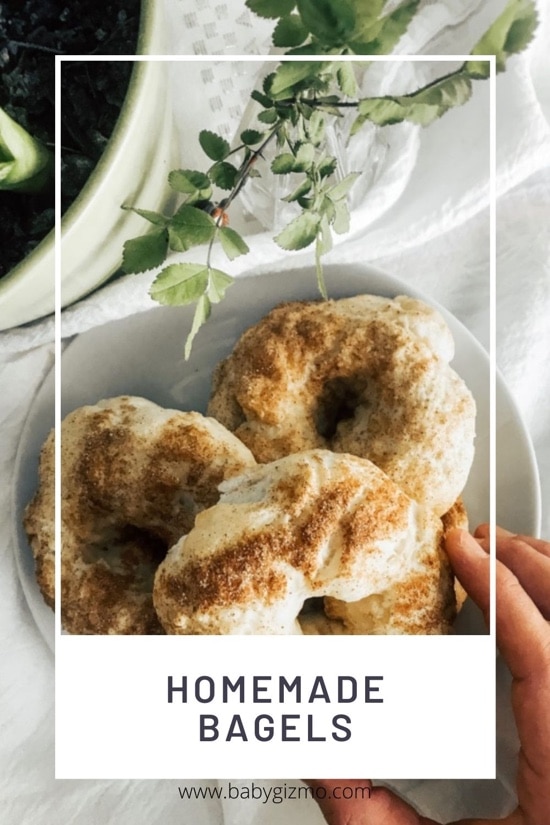 Back to school or not … these homemade bagels will surely be winners with kids across America! They are fun, special, and oh so delicious!
And, perhaps the best news is that they only take two ingredients to make. Yep, TWO!
I will admit that it's a little bit of a sticky process, but you get used to it and it's nothing an extra sprinkle of flour can't tame. After all, practice makes progress … in bagel baking and in life 🙂
The homemade bagels are dense, flavorful, and the perfect for breakfasts or snack time. Hey, they'd even work for lunch with a shmear of cream cheese and a slice of lunch meat.
Basically, bagels are the best. Homemade ones even better! Here's how to make them …
Ingredients
1 cup self-rising flour – it's important to get this variety!
1 cup plain Greek yogurt
Optional: 1 egg
Optional: Seasonings*
Directions
Preheat your oven to 375 degrees.
In a large mixing bowl, blend flour and yogurt. Turn over onto a countertop that has been well floured. Add flour as needed to keep stickiness at bay.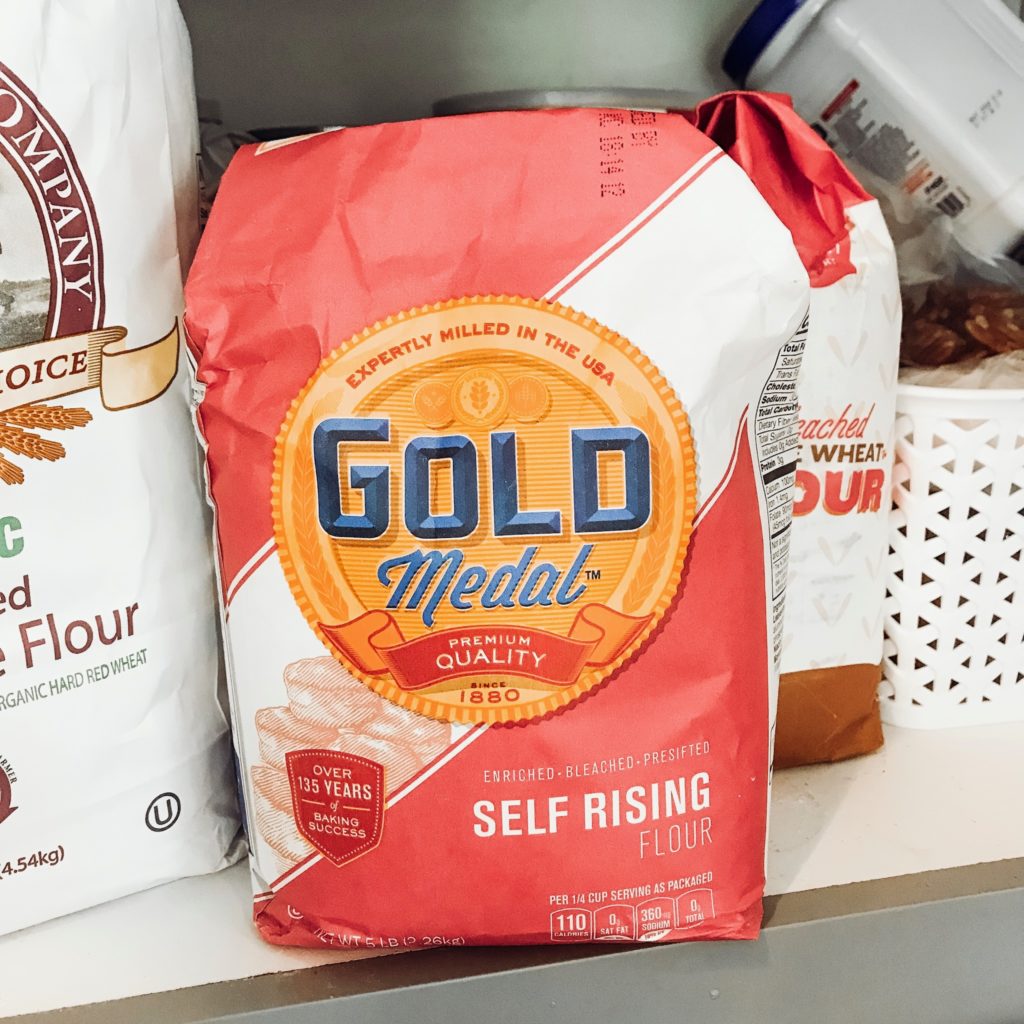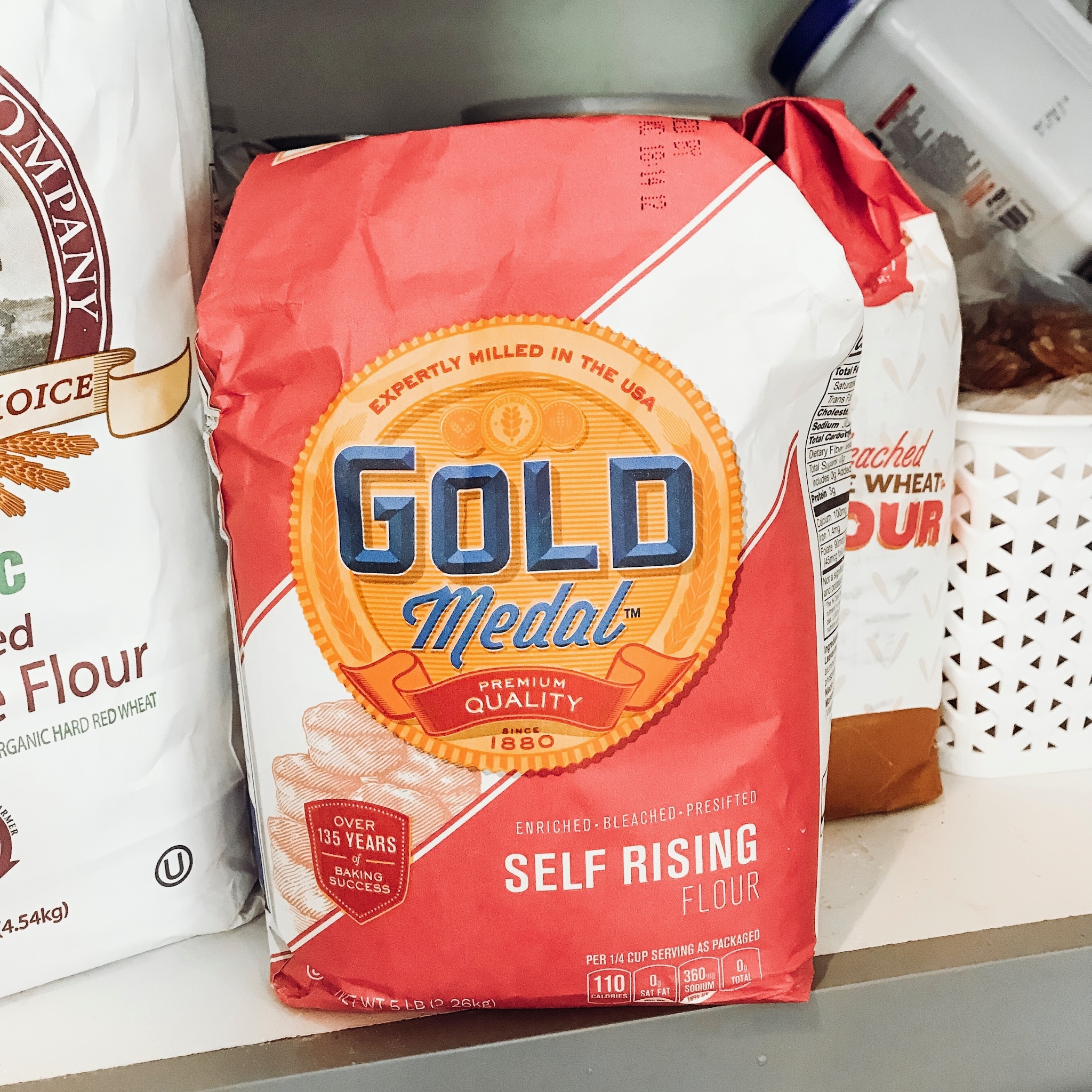 Now, here's where you get to experiment with your bagel creation method. First option, roll the dough into a rectangle, then roll it into a log. Cut it into six portions, pop a hole in the middle, and gently form into a bagel shape. This is probably the official way to make bagels. I, on the other hand, being the super exact baker that I am, usually skip all the rolling. So, for the second option of bagel-making simply divide the large blob of dough into six small blobs of dough – as even in size as possible, and with well-floured hands roll into a ball and then pop your thumb through to create the bagel hole. It saves a little time and I'm all about that.
Finally, place your bagels on a well-greased baking sheet. We like to egg wash the tops of our bagels. Bake for 20 minutes.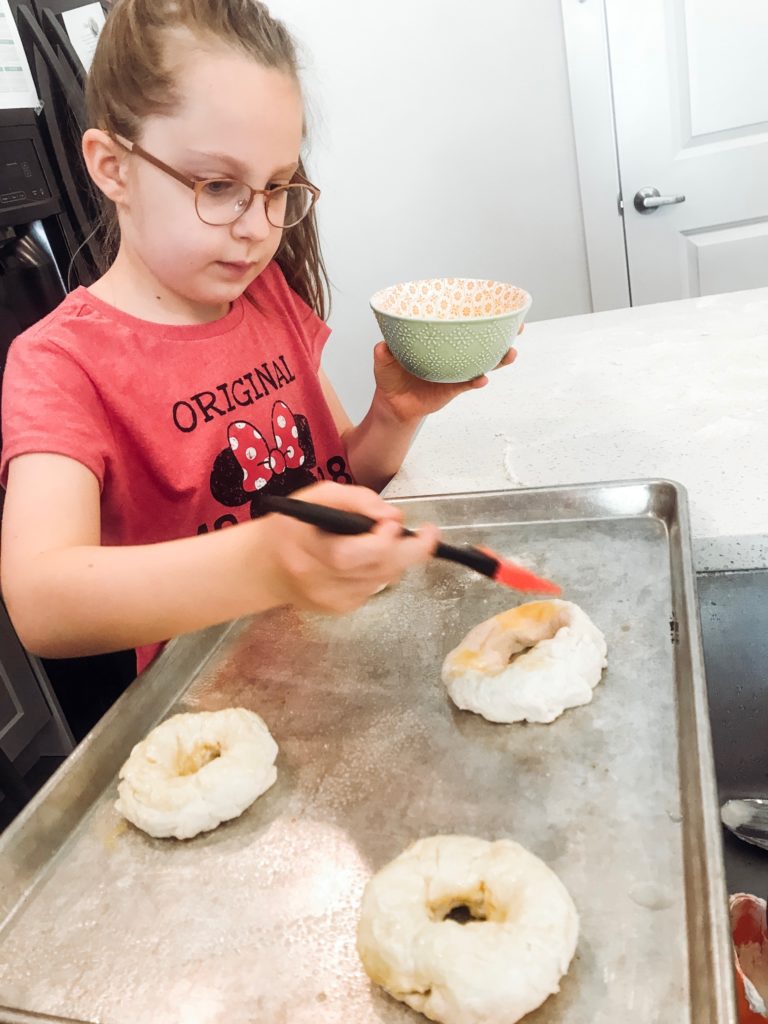 *Plain bagels are great, but bagels with seasonings or a little extra sprinkle are GRAND! So, if you'd like to follow suit with our family, when you remove your bagels from the oven liberally slather them with butter and sprinkle with cinnamon sugar. Other options are an "everything" kind of seasoning, fresh grated Parmesan (then dip your bites in marinara), or slice and spread with your favorite flavored cream cheese. The possibilities are endless with homemade bagels!