Winter is upon us and for many of us that means we're suffering through cold, dry air and through the dry indoor air caused by the heating units necessary to keep us from turning into human popsicles. For the rest of you, I want to say something snotty, but I won't because at least some of you are dealing with the evils of the dry air caused by air conditioning.
None of this is good for our skin, and our lips are some our most exposed skin—it's pretty impossible to cover those up. So, we here at Baby Gizmo decided to have a Battle of the Lip Balms to see which is the most effective moisturizer for your mouth.
I tested out eight lip balms that are tried-and-true basics, came recommended by friends, or that I love, plus one bonus balm with a twist that you've probably not tried yourself. Check out the results and may the best balm win!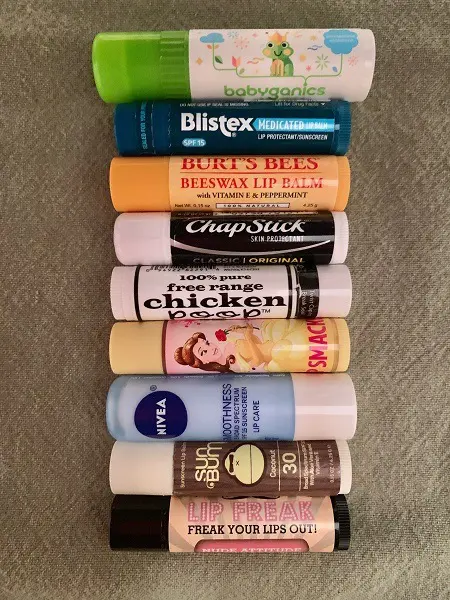 I wore each lip balm exclusively for a day, and looked at the following:
Mouthfeel: Was it wet, soft, sticky, waxy?
Flavor and smell: I tried to avoid flavored balms, but that wasn't always possible because some brands just don't make them.
Reapplication: How often was I reaching for the tube to reapply?
Effectiveness: Did my lips actually feel moisturized?
At the end of the day: Was there any icky, waxy residue?
Babyganics:
This lip balm is a little bit more than a lip balm and can be used on other dry areas on the face, as well. It was smooth and soft upon application. There was absolutely no taste or fragrance. (One of my favorite features!) I found that it lasted through drinking with a straw and quick snacks, but not through meals. I would notice at times that my lips would feel dry, but when I touched them together, I could feel the product was still present and rubbing my lips together would "reactivate" for a bit. However, I reapplied this product more often than I would like. At the end of the day, there was no sticky residue.
Blistex:
A friend recommended this as the only thing that works for her. Bonus: SPF 15. It felt really waxy when I put it on. I thought it smelled medicinal, like Vick's VapoRub. When I applied it, it tasted artificially sweet. It stayed on if I drank through a straw and through quick snacks, but not during meals. Like the Babyganics, my lips frequently felt dry, but when I rubbed them together, I could feel the product was still on them. That would make them feel less dry, but I still reapplied the lip balm rather frequently. At the end of the day, there was no residue on my lips.

Burt's Bees:
Oh my gosh—when I asked my friends what their go-to lip balm was, I think 95% of them said Burt's Bees. When I first applied this one, I found that I actually had to push a little bit to get it on. It was less smooth than most of the others I tried, although it didn't feel waxy.
As far as I found, this balm is only available in flavors, so I went with peppermint which seems to be their "basic," as well as the most recommended by my friends. It was kind of tingly. (For what it's worth, my seven-year-old has tried it in the past and doesn't like it because it's "burny.")
Anyway, the taste was a nice simple, peppermint and not at all artificial. This balm stayed on through eating and drinking and only needed to be applied a couple times. It lasted so long and moisturized so well in fact that after my last application before bed, I didn't need to reapply a lip balm until after my shower the next morning!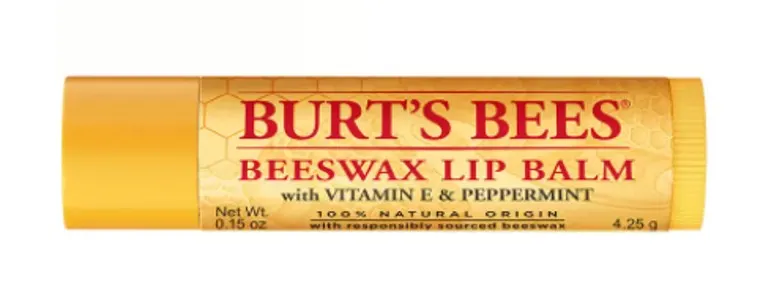 Chapstick:
You can't compare lip balms without including basic Chapstick, although I wish I could have. This stuff was as bad as I remembered. It was so smooth it was almost slimy when I put it on. Like the Blistex, this stuff smelled and tasted likes Vicks VapoRub. On the plus side, it stayed on through meals and I rarely had to reapply it. I had no issues with my lips feeling dry while the product was on them. At the end of the day, though, the Chapstick left a sticky residue on the inside of my lips.

Chicken Poop:
Everybody thank my mom for this one; she gave my daughter and me each a tube for Christmas. So the name is gross, but the lip balm felt really nice going on: smooth and soft. And the taste was really unexpected—it was lavender! That sounds weird, but it was good. I'd say there was an average number of reapplications; it lasted through drinking with a straw and quick snacks, but not meals. When it was on, my lips felt moisturized and with this one, when my lips felt dry, it was time to reapply. After I put it on before bed, though, I woke up with that weird sticky reside on the inside of my lips.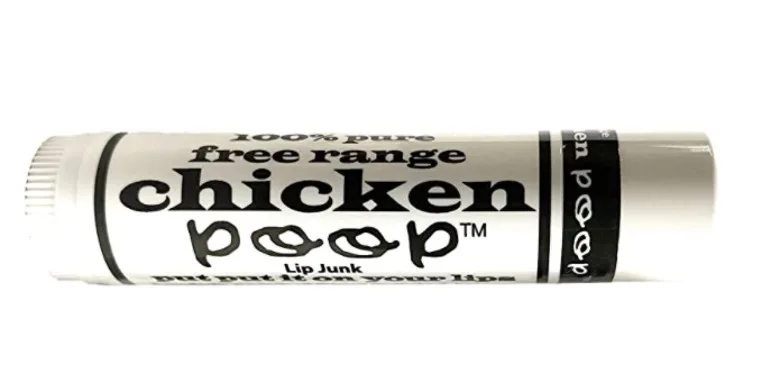 LipSmackers:
I had to do it, guys, I had to. My daughter got a four-pack of Disney Princess holiday flavors for Christmas and she wanted to help. She picked the Belle tube for me to try. I have to admit, I was expecting this to be sticky and nasty going on, but it was pretty smooth and soft. Oh, the smell and the taste, though—ugh. You'd know I was coming from a mile away just from the sugar cookie smell. The taste was somehow both overly sweet and waxy at the same time. To be fair, though, the lip balm itself works really well. It lasted through meals and needed minimal applications (thank goodness). My lips felt moisturized until the product wore off and I needed to reapply. I was surprised, but there was no sticky residue, either!
Nivea:
A friend recommended Nivea. I liked that it has sunscreen (SPF 15). It was interesting because it smelled a bit like vanilla but had no flavor at all. It went on smoothly and was almost slick. I had to reapply it frequently, including after going outside (admittedly, this was during the polar vortex, but this was only lip balm I tried that had this issue). It left a sticky residue on my lips that I had to wipe off before each application. My lips felt protected while the product was on, but that feeling didn't last long. And the next morning, my lips felt so sticky that I actually had to exfoliate them.

Sun Bum:
This was my husband's recommendation. It comes in multiple flavors, but their basic is coconut, so that's what I used. Like the Blistex and Nivea, this lip balm also contains sunscreen (SPF 30). When I applied it, it was so smooth and slick it felt almost wet; I found the sensation very unpleasant. And the coconut flavor is the same as their sun protection products, so it tasted like licking a bottle of sunscreen.
This was one of the lip balms that I had to reapply frequently. It didn't stay on when I ate or drank—even quick snacks or using straws—although, when it was on, my lips felt moisturized. Even with all the reapplications, it did not leave a residue at the end of the day.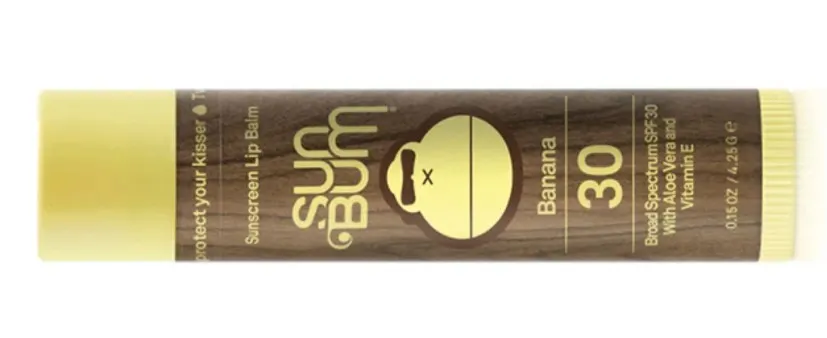 Alright! Bonus balm time! All the lip balms above were untinted, but I did try just one tinted balm: Dr. Lip Bang's Lip Freak in Nude Attitude. This is designed to be a buildable color so one swipe is a light tint, two is a medium tint, and three is a bolder color. I love that flexibility!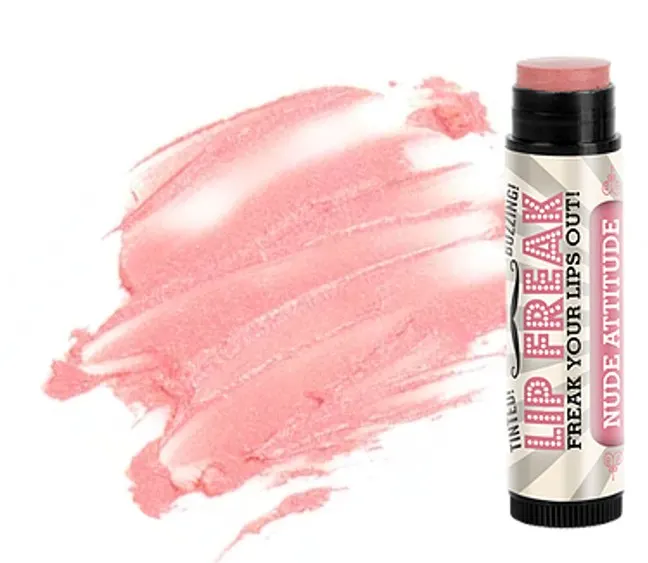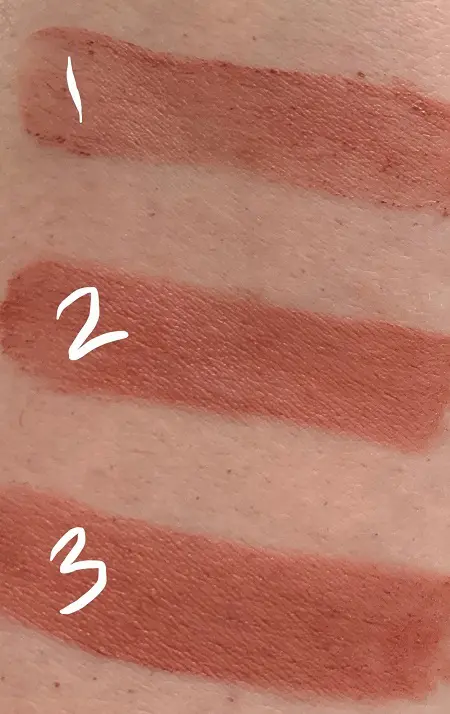 Out of the package, this looked a bit crumbly and I was worried. It started out a bit waxy, but once that "crumbliness" wore off (it took a swipe or so), it was a nice smooth application. The flavor was kind of pepperminty.
I only reapplied the product after I ate a meal. That's partially because it did actually moisturize my lips that long, but also because I had absolutely zero desire to go through the application process again. Why? Well, the lip balm advertises itself as "The strongest buzzing lip balm in the whole world." Do you know what the means? Neither did I, and assumed it meant tingly, especially because of the peppermint smell.
Before I put it on, I looked at the ingredients, and saw it contained peppermint oil and cinnamon oil. Well, I'm not sure whether it's those ingredients or some other combination of ingredients that does it, but your lips will literally buzz—for a good 20+ minutes after you apply this lip balm (which comes in an untinted collection if buzzing lips is your jam).
I don't know why anyone would do this to themselves. Except that I really like the color and will probably suffer through the buzzing to wear it now that I'm hooked, but good lord the buzzing is awful. And I just—why? And just when you think it's gone, if you rub your lips together, it'll come back. Mildly, but still. Oy. And no, it doesn't plump your lips or do anything useful.
Anyway, like I said, it does a pretty solid job moisturizing and it lasts a good couple hours at a shot. Because it's tinted, I didn't give it an overnight trial, but if it's anything like the Burt's Bees, which also didn't need to be reapplied very often, I'd guess it wouldn't leave a residue; it didn't after wearing it for a full day.
BEST LIP BALM WINNER
So, ultimately, who wins the Battle of the Lip Balms? I have to admit that my friends were right: Burt's Bees takes home the trophy, particularly if you're looking for your own personal product.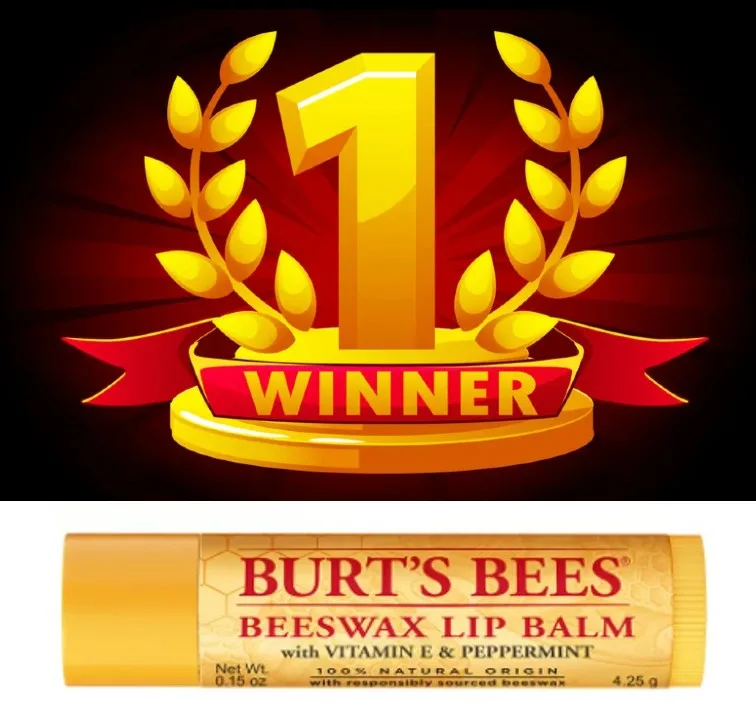 I really thought that my lip balm—Babyganics—would be the secret product no one knows about that would blow the other balms away, but I was wrong! If you're looking for one balm to carry for the whole family (don't pretend you don't share), though, I think I'd still recommend my Babyganics. It's imperfect, but it's good for the littlest ones and for more than just lips. And if you're feeling punchy—or you're on a Girls' Night Out and playing Truth or Dare—give Lip Freak a go…
Do you want to see a Battle of the Tinted Lip Balms? Let us know in the comments? Because there are way darker colors in the Lip Freak and I'd try one of them for you guys!
Disclosure: We were sent Dr. Lip Bang's Lip Freak Lip Tints for review consideration, but as always, all thoughts, opinions, and statements are our own.