Last spring I bought our family's fourth Bentgo Box. Now, each one of my kids has one! Yep, even the two who aren't in school yet!
We use our Bentgo lunch boxes for school lunches, zoo trips, picnics, and regular days at home … my kids always eat better when I serve meals in their Bentgo 🙂
With five divided spaces, the Bentgo fits kid-size meals just perfectly. Often, ours look like this: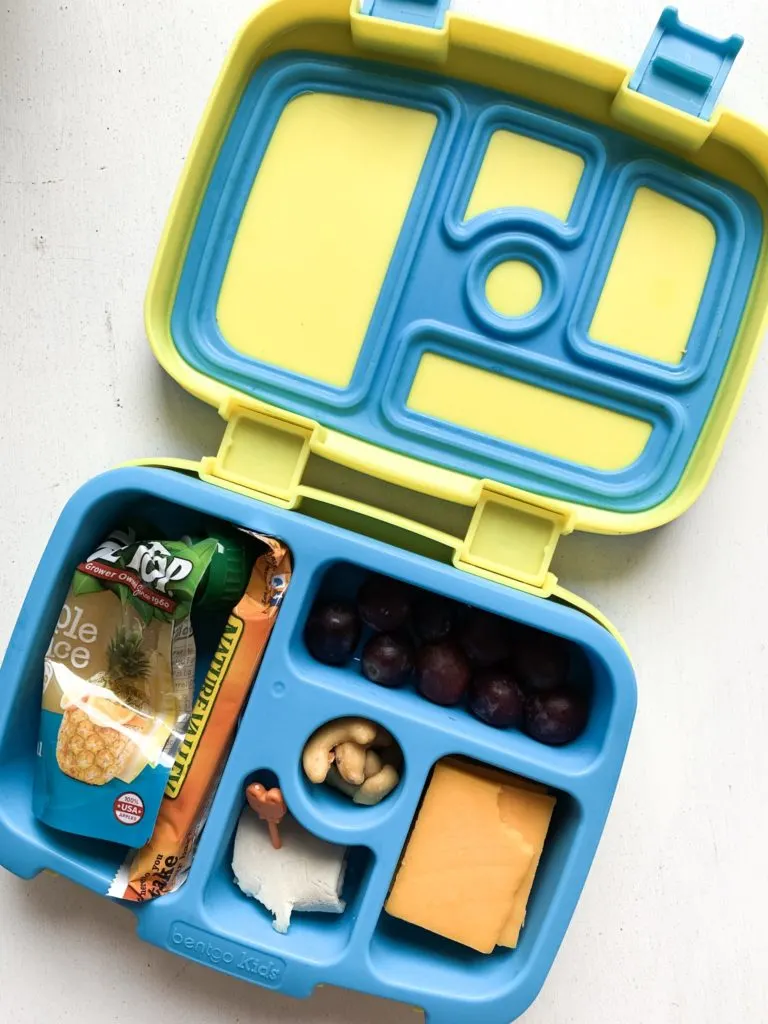 My kids appreciate a nice and simple mix of snacks when it comes to meals; A fruit and veggie pouch, granola bar, turkey roll-up, cashews, fruit up top, and cheese slices … that someone apparently snuck a nibble of before I snapped this photo, lol!
Bentgo lunch boxes are super sturdy and dishwasher safe (although and hand washing will extend their life). They're BPA-free and made of FDA food-grade materials. They snap closed tight while still being easy for little ones to open independently. Bentgo lunch boxes even come with a 2 year warranty.
Bentgos are often available for just under $30 on Amazon, but, if you set an alert you might catch it on sale for closer to $20. When you do, that's a stock up price!
The only downfall to Bentgo is the size. Some might find that it doesn't fit enough food. It's technically geared towards ages 3-7, but my kids are coming up on 7 and 9 and these are just right for them. Worst case scenario, eventually you can upgrade to their larger, adult size boxes called the Bentgo Fresh.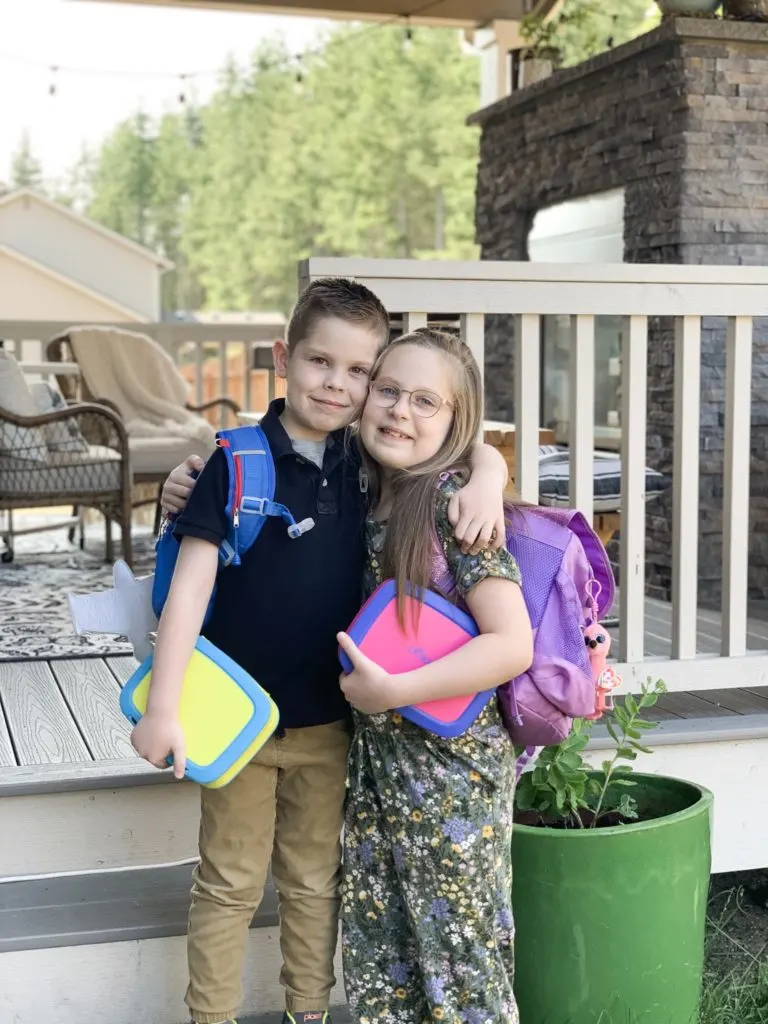 Available in a fun line of three different two-tone brights, brand new prints, as well as basics (blue, green, and purple), Bentgo lunch boxes make back to school lunches easy breezy! Do yourself a favor and snag one of these lunch boxes to kick off the new year! Kids love them and the layout makes packing so simple for moms and dads!