I've attempted to implement Meatless Mondays around here: both to save money and give our digestive systems a break from processing meat. It's been met with mixed reviews, especially from my husband, but I'm happy to say I've found a few winner recipes.
Most of the winners are thanks to black beans since they're so filling and once mashed almost have a meaty texture. Black bean burgers are a top runner and I'm excited to share the recipe today!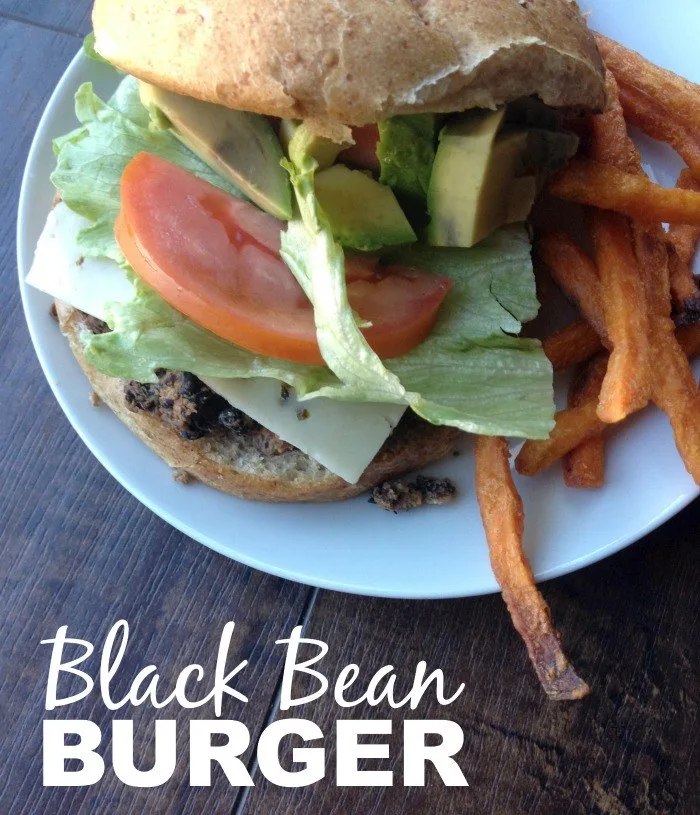 BLACK BEAN BURGERS
Ingredients
2 cans of black beans, rinsed
1/2 cup oatmeal
1 tablespoon ketchup or mustard or 1/2 a tablespoon of each
Thick, creamy spread like mayo, guacamole, chipotle sauce, garlic aioli etc.
Fancy buns
All your favorite toppings- lettuce, tomatoes, avocado, onions, salsa, cheese, etc.
Directions
Mash black beans in a large mixing bowl. Add oatmeal and ketchup or mustard. Stir to combine.
Form into patties about 4 inches wide … or to match the width of your buns
Bake at 375 degrees for 10-15 minutes, flip the patties and bake for another 10-15 minutes.
Top your patty with cheese as soon as it comes out of the oven and place on top of your bun.
Add spread and veggie fixings. Add the top bun and serve with a side of sweet potato fries.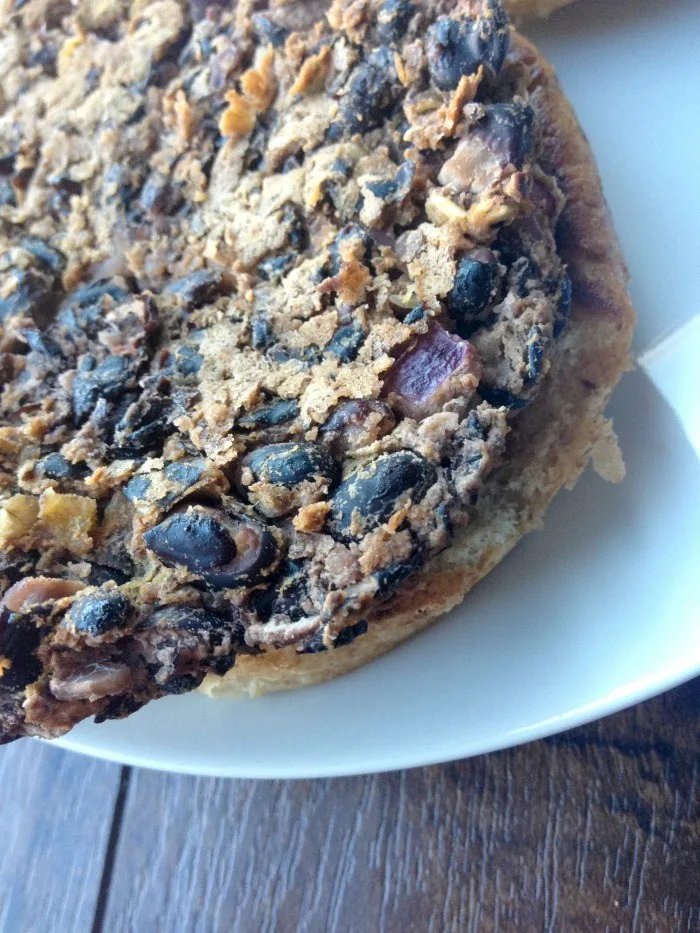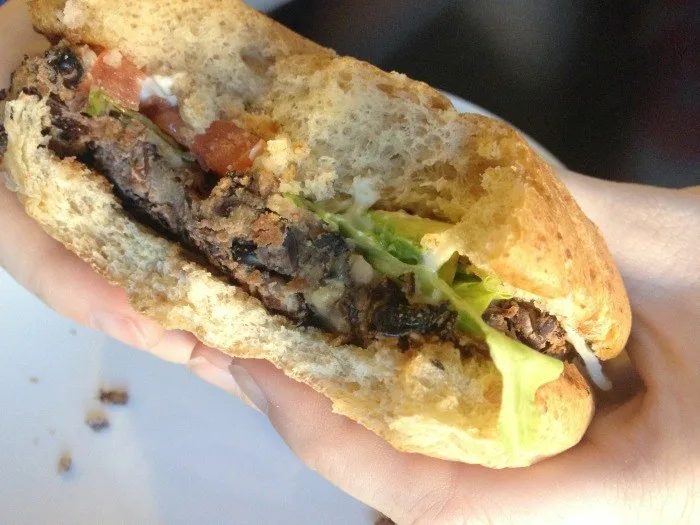 The key to yummy black bean burgers is adding a good sauce and lots of veggies. The patties alone can seem a bit dry so play around with a quality bun, spreads and toppings to find the perfect balance. A strong cheese like pepper jack or gouda adds a great flavor too!
Do you have a meatless day during the week? What are you go-to vegetarian meals?