Whether you're a seasoned Black Friday shopper, or are thinking of venturing out for the first time this year, perhaps this list can help you make the most of the GREATEST shopping day of the year!
First, a little [personal] back story. I grew up thinking those people who camped out at a store before it opened were crazy. I valued my sleep way too much, and never thought getting a good deal would be worth it. And then I tried it myself… and it was all over. I loved the rush of it, the excitement, the chaos, and of course, the money saved.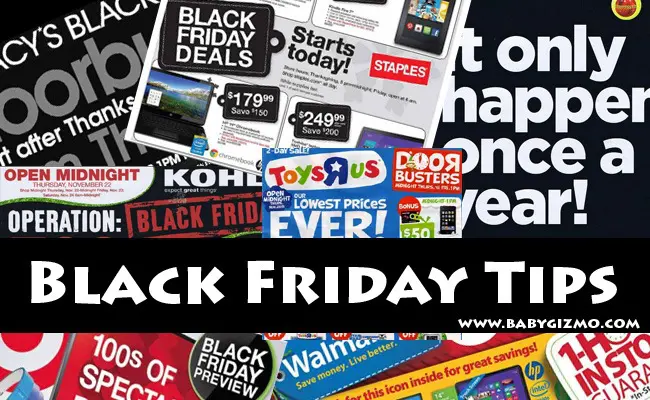 I am very much so a bargain hunter and love a good deal. I've had a lot of success shopping on Black Friday over the past few years, and would like to share some of my favorite tips with you!
1. Plan Ahead
The beauty of technology is that Black Friday sale ads are available in advance, which makes planning for your shopping trip much easier! Blackfriday.com lists many ads on their site- they even have a free app that you can download to your smart phone (Android or iPhone) that allows you to conveniently browse ads on the go. This app is a must-have for the day of!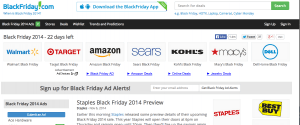 Along with viewing the ads ahead of time, it's very important to take note of what time each store opens. Some are opening as early as 6pm Thanksgiving evening! On top of each store's opening time, be on the lookout for Doorbusters- many stores will have specific items on a crazy good sale at certain times throughout the night / day. Walmart and Macys are two retailers that utilize this strategy often. Read their ads carefully!
One very important thing to check- can you order the item online for the same price? If you're shopping for multiple things on Black Friday, it could knock something off of your list if the item can be shipped to you.
2. Make a List
I find it very helpful to make a list of what I want at each store. Even if you have nothing specifically to shop for, and are just out for the thrill, a list can help you stay organized. Become familiar with the item beforehand, so that you don't need to search for it in the store. However, be prepared for things to be in a different place than you'd expect- especially if they are at a "doorbuster" price. They could be scattered anywhere throughout the store.
What's your biggest priority? Make sure you hit the store that has the one thing you want the most- a christmas gift for your daughter, a new appliance or electronic, a great pair of boots- items sell out very quickly on Black Friday. Don't expect it to be available at 2pm Friday (unless, of course, that's the Doorbuster time).
3. Be Comfortable
I know, I know. We're all stuffed from a huge Thanksgiving dinner. What better time to slip on some stretchy pants and an oversized sweatshirt? You will want to be as comfortable as you can while you shop- be sure to lace up a pair of comfortable sneakers, throw your hair in a messy bun, and empty out your purse of everything but the essentials. A lightweight bag- cross body is best to keep your hands free for browsing. Keep a good supply of water in your car, along with a few snacks (hey, shopping makes me hungry! Doesn't matter that I ate a week's worth of food for dinner.)
Speaking of comfort- leave the kids at home, if you can. You'll get much more accomplished without them (sorry, but you know it's true!)
4. Map It Out
Perhaps you live in an area where your stores are all within a five minute drive, or perhaps you've got a much more spread out situation happening. Whatever the case, be sure to map out the route that makes the most sense (of course, taking into consideration each store's opening time). You don't want to waste time crossing back and forth across town if you can help it.
Also important to consider when mapping out your night and day- where's the closest 24 hour Starbucks? Be sure to plan around your caffeine pit stops.
5. Be Smart
Not saying that you're not smart- you're reading Baby Gizmo, so of course you are! 😉 But be aware of what you're paying for an item. Black Friday is half about doorbusters, and half about impulse purchases once you're inside the store. Know what a good price is for the item you just threw in your shopping cart. A quick Google search as you're waiting in line can help you determine if something is truly a steal.
6. Pay Attention at Checkout
Be sure to watch what every item is ringing up for. Unfortunately, because many items in the store's computer system are being price-modified, it's likely that there is an error from time to time. If a store has a price checker throughout the aisles, it's helpful to scan the item before you bring it up to the register. This will speed up the process at check out. Make sure you grabbed the exact item that's being advertised- there are typically no rainchecks or exceptions made on Black Friday. This is also a helpful time to have the Black Friday app ready to go on your phone- it can help verify advertised pricing.
Do you have any tips to add? Any great stories about Black Friday to share? What's the best thing you've purchased on Black Friday?