Last month, I took a press trip to Puerto Vallarta to explore all the family-friendly things there were to do there. From a taco tour to a pirate cruise, we had so much fun finding the best things for kids in Puerto Vallarta.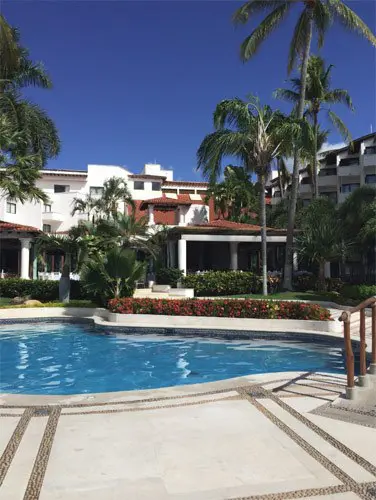 Since I like to share my entire trips with you, I wanted to give you a room tour of the resort I was staying at in case you are looking for somewhere to stay in Puerto Vallarta. I stayed in a "Deluxe Room" at the Buenaventura Grand Hotel and Spa. This was a lovely, all-inclusive resort in the heart of Puerto Vallarta that has four restaurants, three bars and is a short walk from the Malacon.
Here is a room tour of my actual room:
Buenaventura Grand Hotel & Spa Video
Since I was traveling by myself, I didn't mind that my room was small, but if you are traveling with a family, I would highly recommend booking one of the four Junior Suites. The regular rooms are just too small for a family to fit comfortably in my opinion!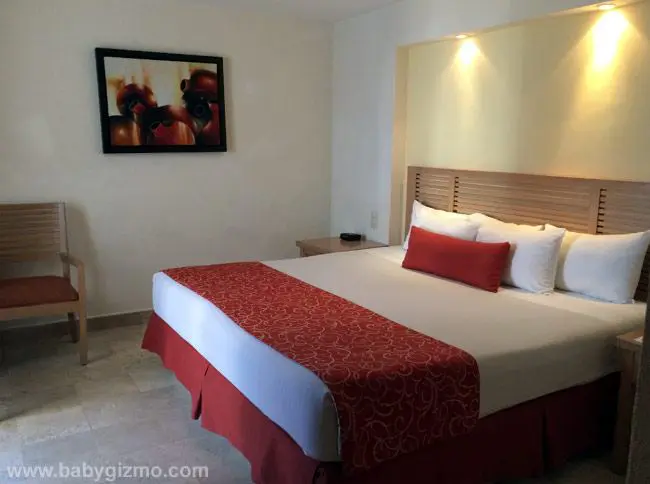 The Junior Suite includes one bedroom with a king-size bed, and a separate dinner & living area with a sofa bed, as well as a balcony with a terrific ocean front view.
This ocean-front property is situated on a beautiful beach with two heated, salt-purified pools with an adults-only area, water loungers, lounge chairs, umbrellas and beach palapas.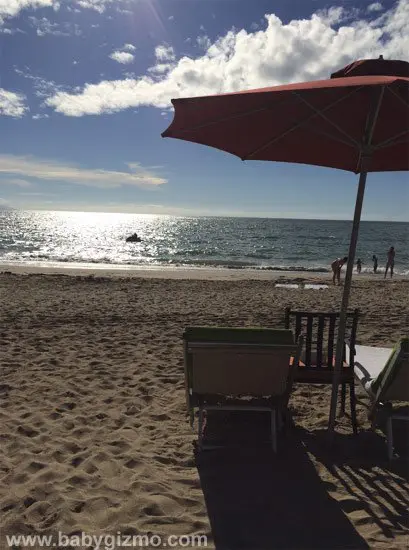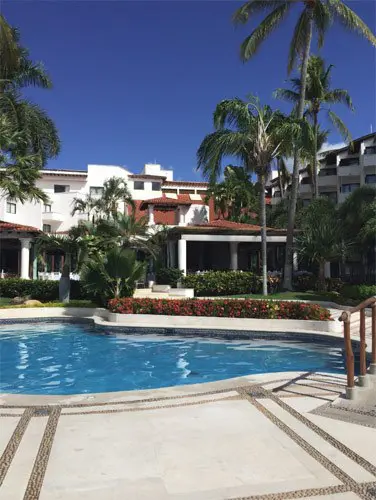 One of my favorite features are the swings on the beach-side bar!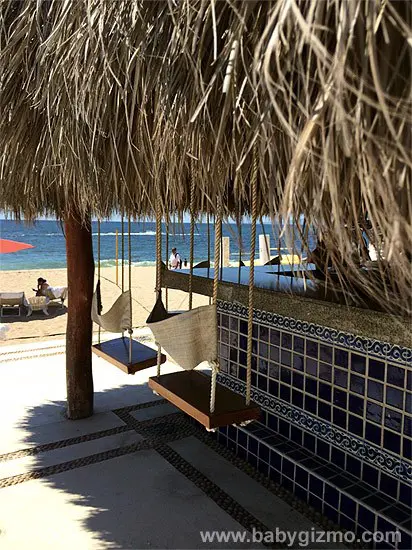 The water loungers are also a super popular part of the resort!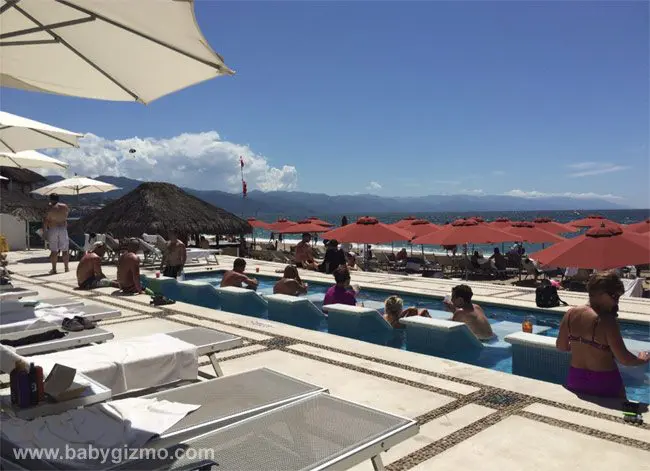 There is a spa on-site and a great kids' club for ages 4-12 that is open from 9am-5pm that kids can be checked into for no additional charge. They even have a cute little pool for kids, but it is important to note that the kids' club staff does NOT take the children swimming as part of the program.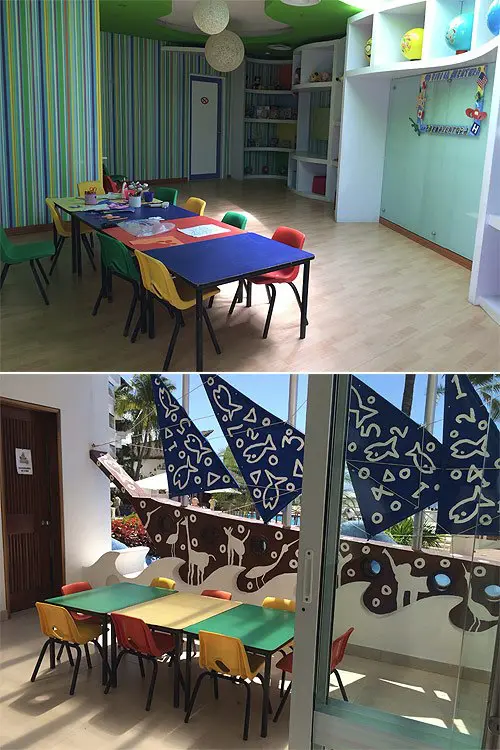 For those guests looking to sneak in a workout on their vacation, there is a full gym with the most amazing view! I'm not sure if that hurts or helps. You could be so content with the view that you won't mind exercising longer OR all you'll want to do is get out of the gym to take advantage of the beautiful pools and ocean. I guess it depends on what kind of exerciser you are! 🙂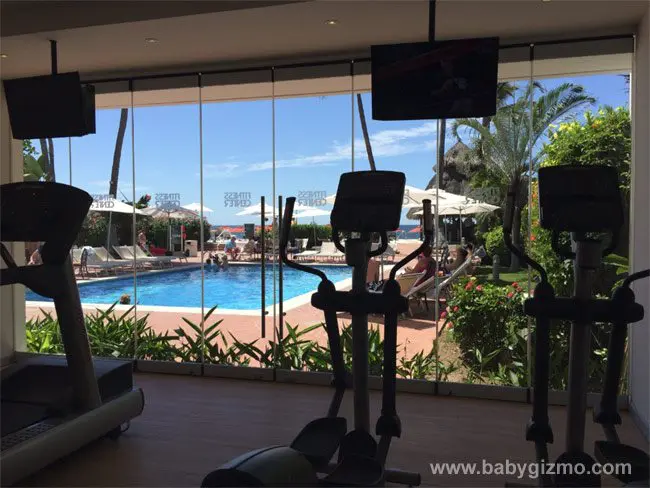 Overall, the Buenaventura resort is really nice. The pools are amazing, the beach is great, the grounds are well-kept and the service is terrific. The rooms are definitely not big, so I'd definitely suggest booking a room with a full ocean view and/or a Junior Suite if you are traveling with a family.
To book the Buenaventura, go to BUENAVENTURA GRAND HOTEL.
*Disclosure: Thanks to the Puerto Vallarta Board of Tourism for inviting me on this press trip. Travel costs were covered by them. As always, all thoughts, opinions and statements are my own.