With Halloween coming up, I have been trying to figure out a way to easily decorate a pumpkin with a toddler and without it taking up my whole night. I don't know about you, but I don't have time to spend with that tiny dull knife that's included in the $5.99 carving kit, just to have my beautiful (and by beautiful I mean totally distorted) version of one of the patterns be shriveled up within a week.
Not to mention trying to do anything FOR my little man is a big no-no in his world, and him using a knife (dull or not) is a big no-no in mommy's world. [Enter tantrum here.]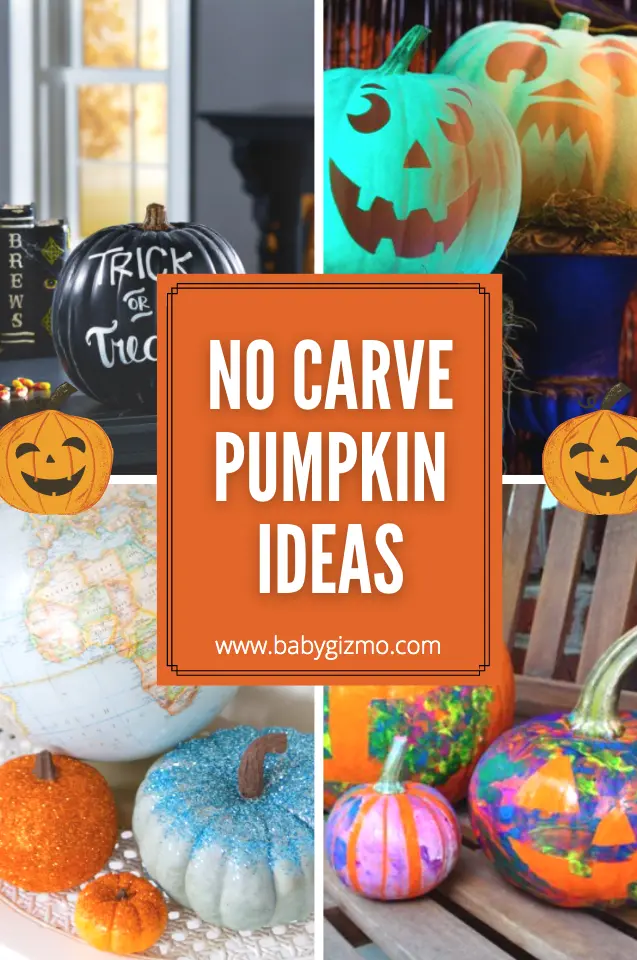 And so, because I love Halloween so much and love having fun activities to do WITH my kids, I give you no carve pumpkins!
Option #1: Watch this Martha Stewart video for Glow in the Dark Pumpkins! Although this option is not totally children-friendly, our version used glow in the dark spray paint instead of powder.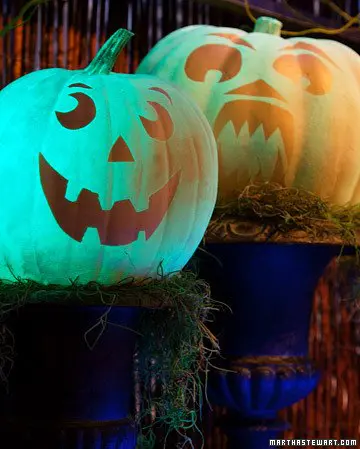 Option #2: Finger Paint Pumpkins! My son love love loved doing this. Just a quick set-up and he was on his way! Check it out here.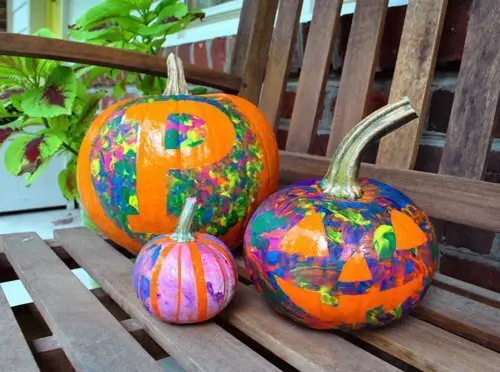 Option #3: Super fun Glitter Pumpkins! I suggest mod podging and working in sections.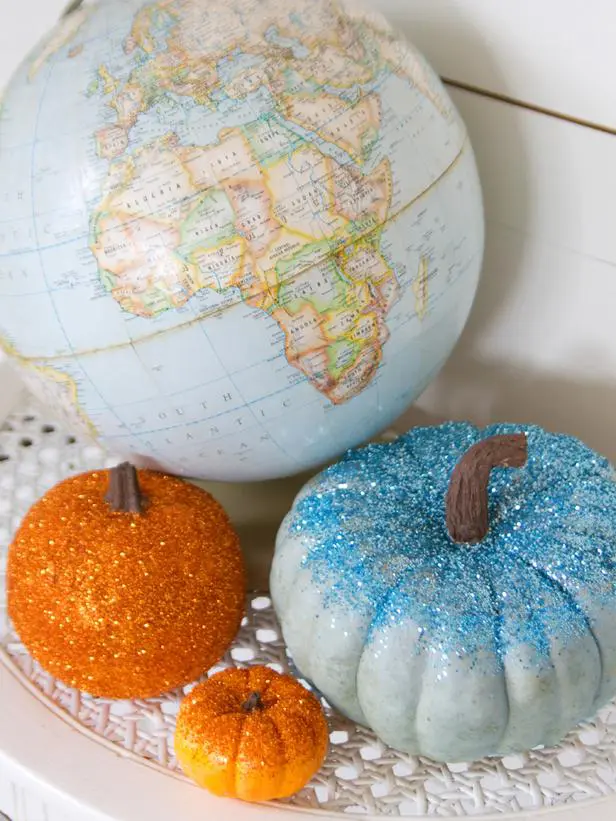 Option #4: Chalkboard Pumpkins! This one was probably my favorite to do out of all of them. Although my son couldn't participate in painting it (we used spray paint again), he loved decorating with the chalk after. I found this idea from Michael's Craft Store.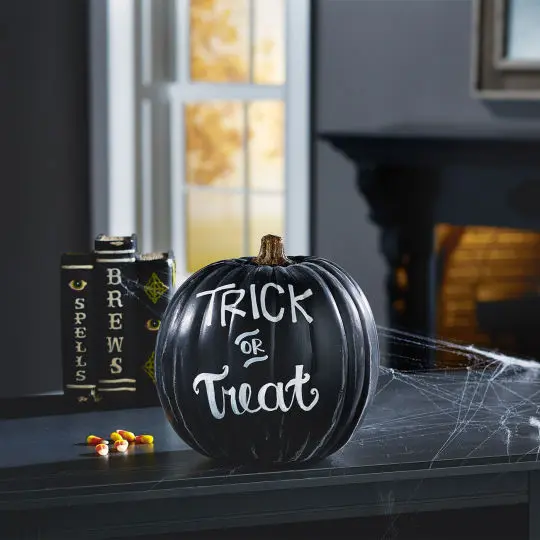 Option# 5: Don't want an actual pumpkin? Want the kids to play outside? Go on a nature adventure and pick some leaves for this easy no carve Leaf "Pumpkin."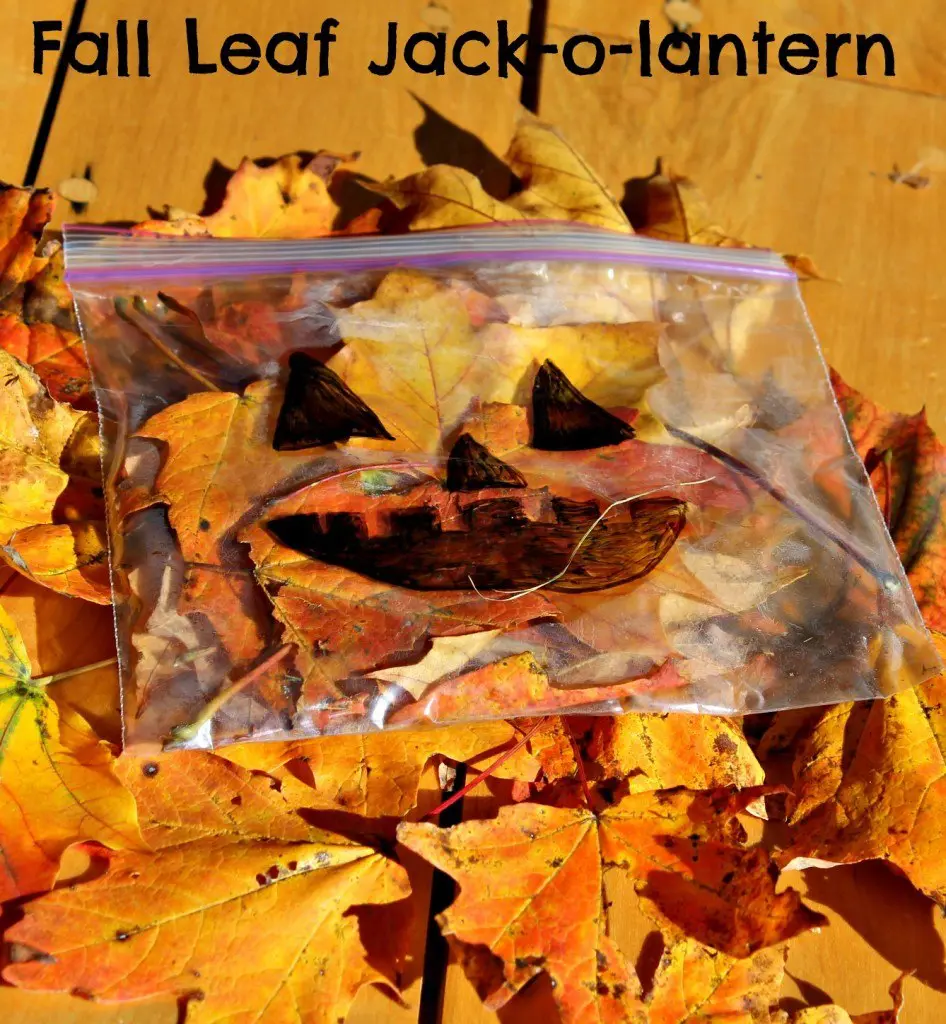 So there you have it! Just a couple of alternative ideas to the traditional pumpkin carving. I hope you have as much fun as I did!
Which no carve idea is your favorite? Leave us a comment and let us know!