It's all about Christmas cupcakes today! Delicious, clever, festive cupcakes perfect for baking this Christmas season! Take a look and bake up your favorites!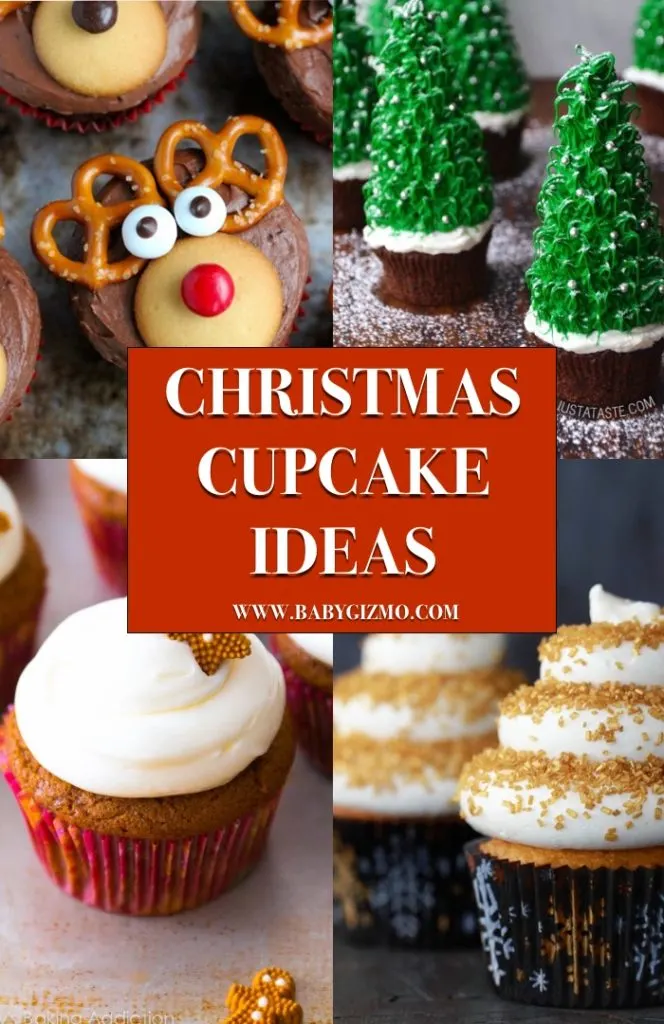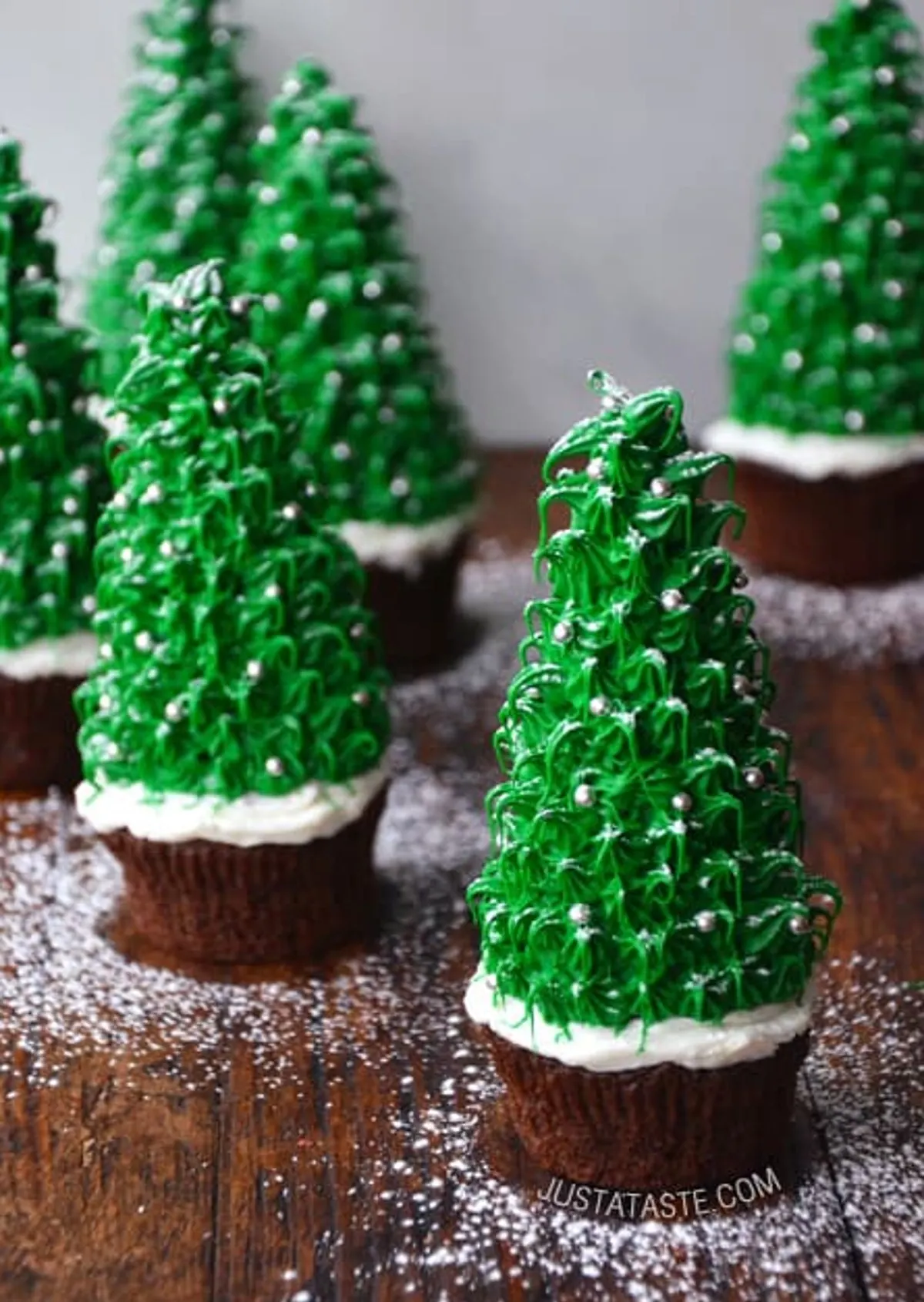 Christmas Tree Cupcakes. These cupcakes are so clever! The trees are constructed using ice cream cones!
Christmas Tree Cupcakes
Moist chocolate cupcakes become the base of spruced up sugar cones adorned with bright green frosting and edible silver sprinkle ornaments and, the piece de resistance, a light dusting of powdered sugar snow.
Check out this recipe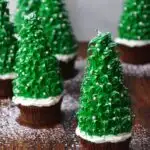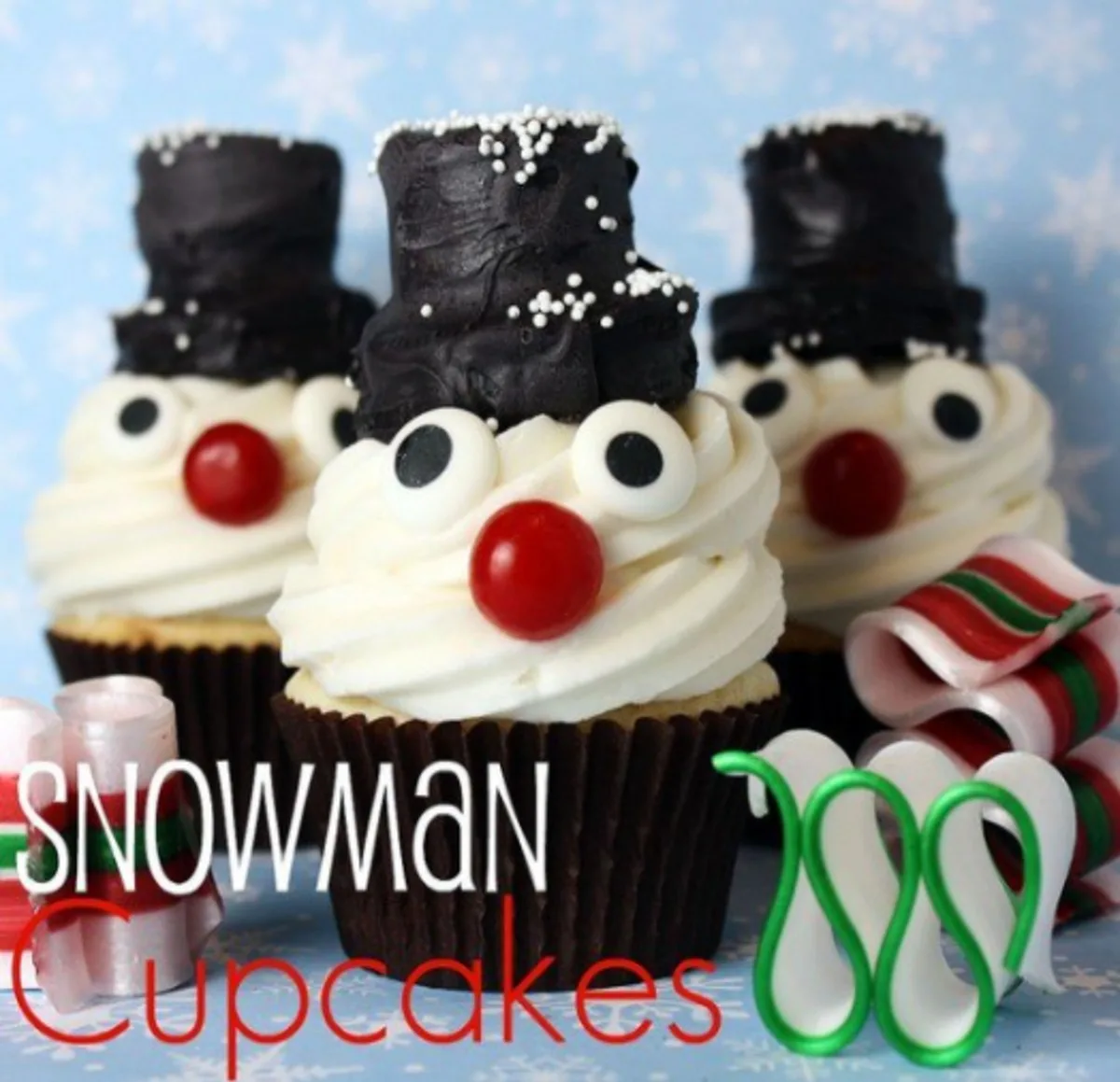 Snowman Cupcakes. These little guys are super cute and easier to make then they look!
Snowman Cupcakes
Adorable snowman cupcakes complete with black hats and googly eyes.
Check out this recipe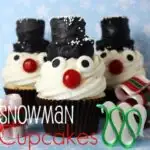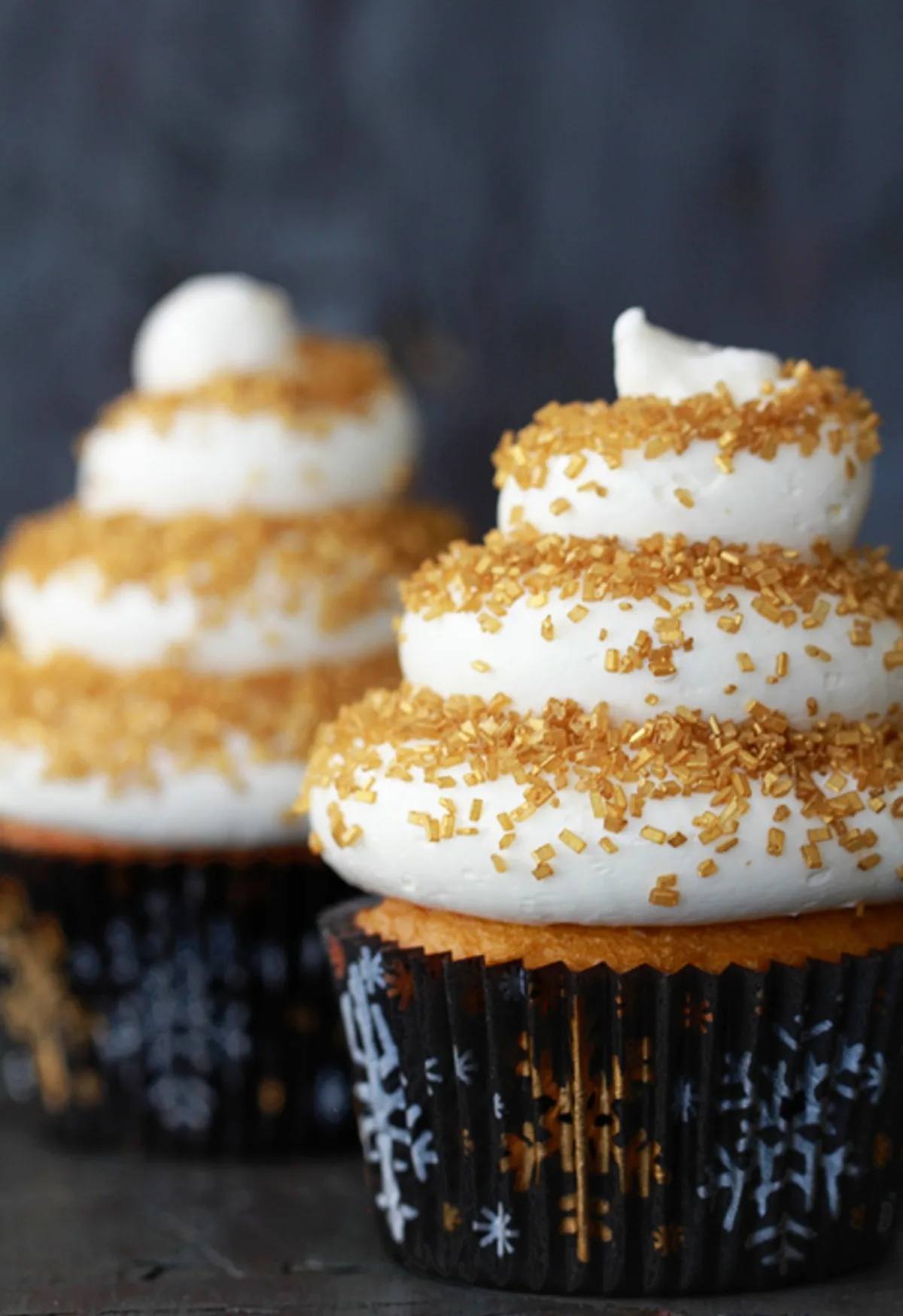 Eggnog Cupcakes. When Christmas rolls around it's all about the eggnog! Here's the perfect cupcake to pair with your morning eggnog latte.
Eggnog Cupcakes
Boozy or not, you choose-but don't skip the eggnog in the cupcake. The added fat and cream from the eggnog along with the flavor turns an ordinary vanilla cupcake into a cheerful holiday treat. Topping off this holiday treat is a spiced rum buttercream frosting.
Check out this recipe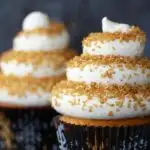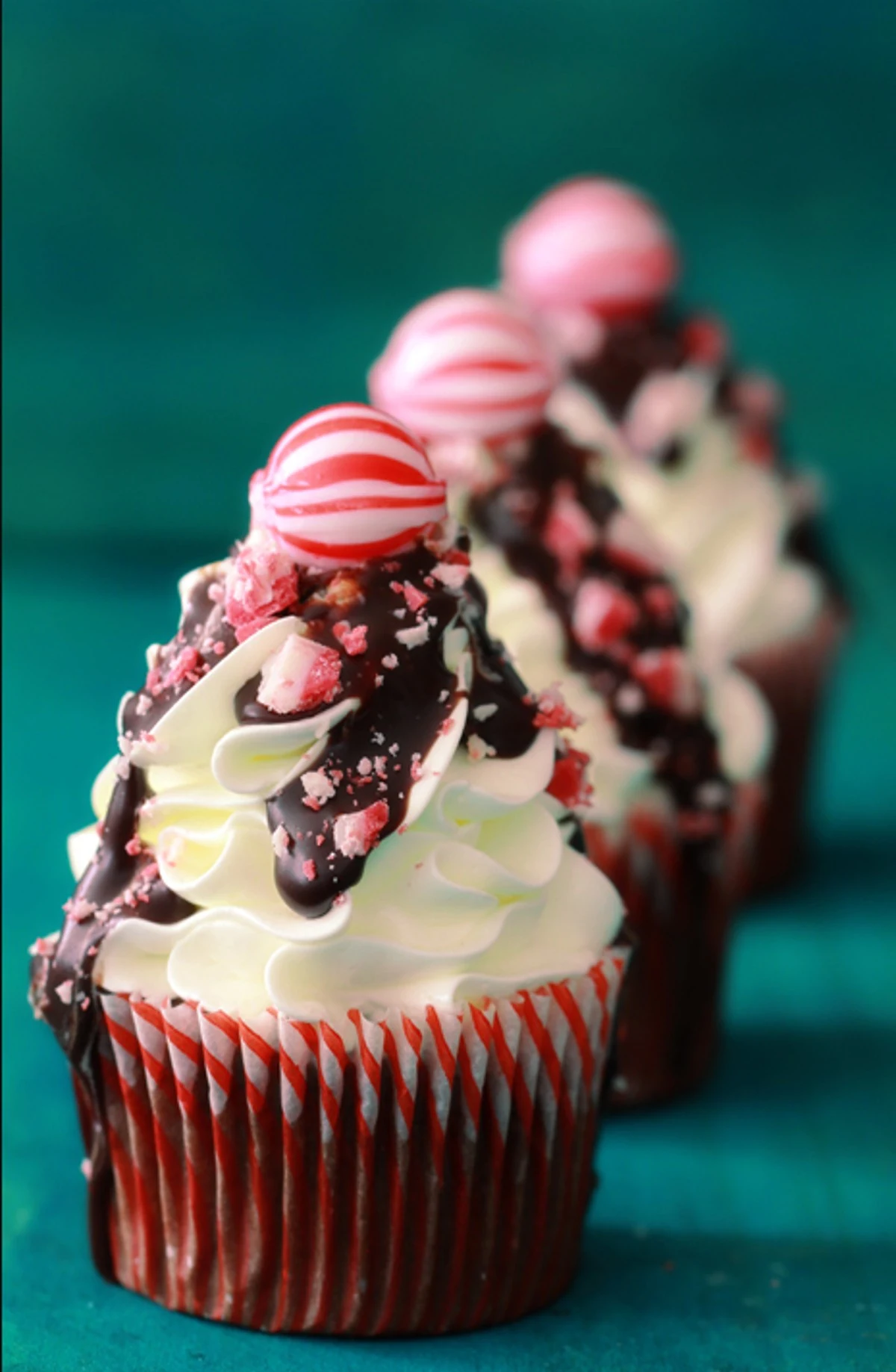 Peppermint Mocha Cupcakes. These gorgeous cupcakes with candy canes on top combine two things we all love: peppermint and chocolate!
Peppermint Mocha Cupcakes
Make your Starbucks Peppermint Mocha richer, better and in a cupcake form.
Check out this recipe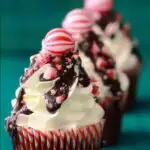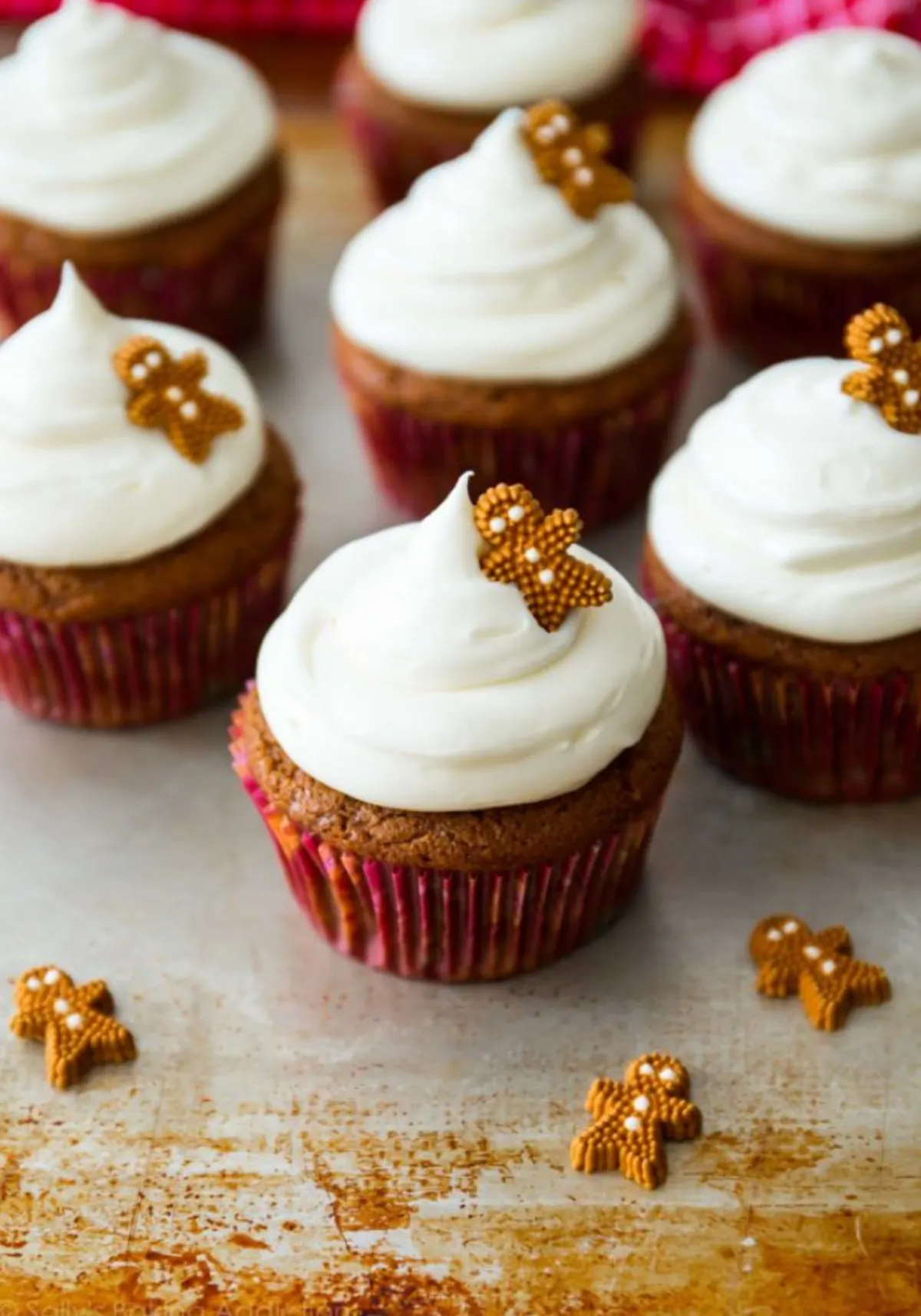 Gingerbread Cupcakes. These gingerbread cupcakes are topped with tangy, creamy cream cheese frosting and a cute little gingerbread man that you better eat before he runs away!
Gingerbread Cupcakes
Spiced gingerbread cupcake recipe with tangy, sweet cream cheese frosting. Moist and flavorful, these homemade cupcakes are the perfect treat during the holidays!

Check out this recipe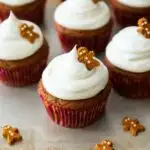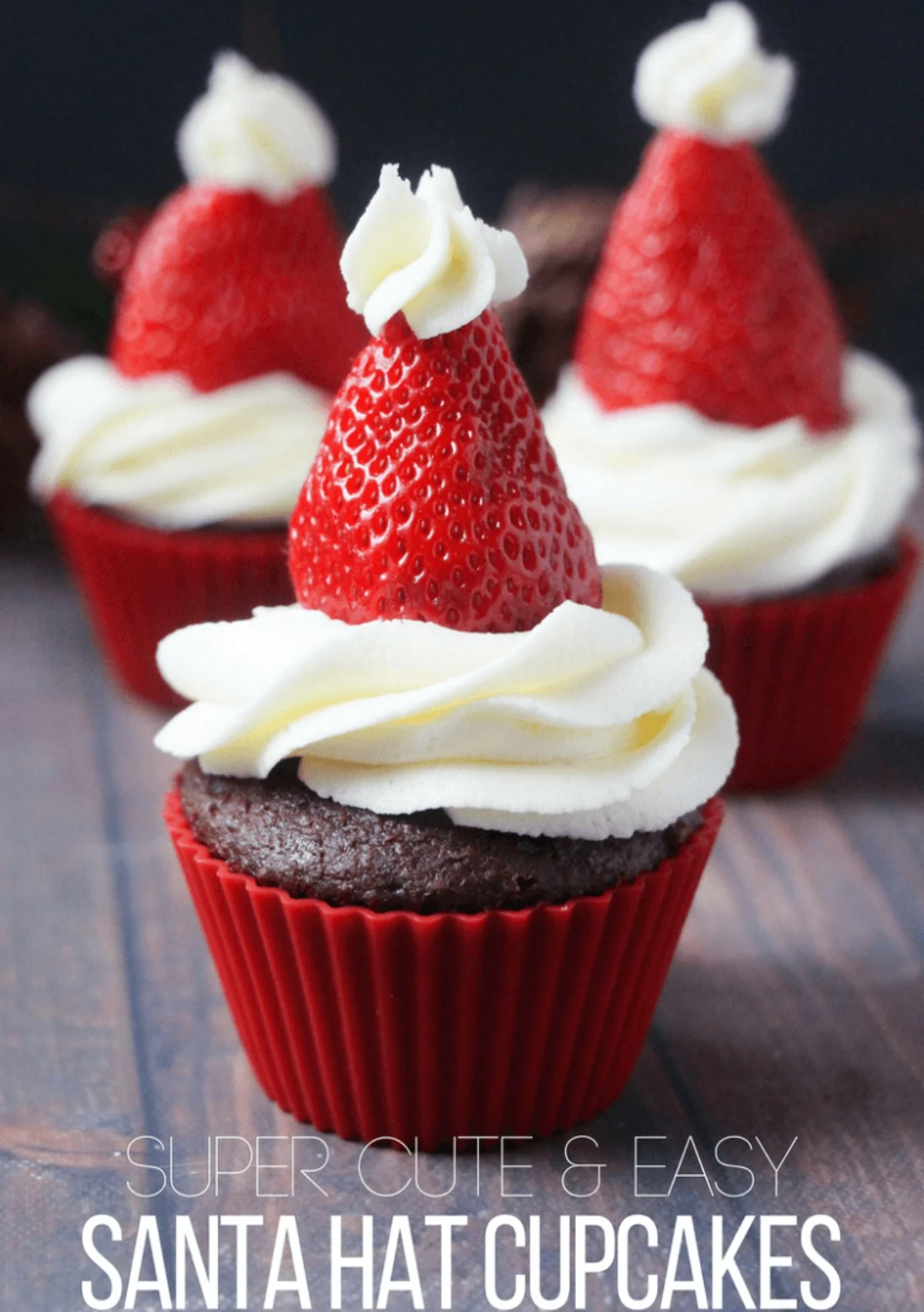 Santa Hat Cupcakes. These adorable mini red velvet Christmas cupcakes are easily made to look like Santa hats with strawberries and mini marshmallows!
Santa Hat Cupcakes
A chocolate buttermilk cupcake from scratch, delicious buttercream frosting and a strawberry.
Check out this recipe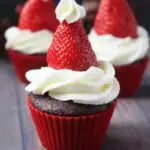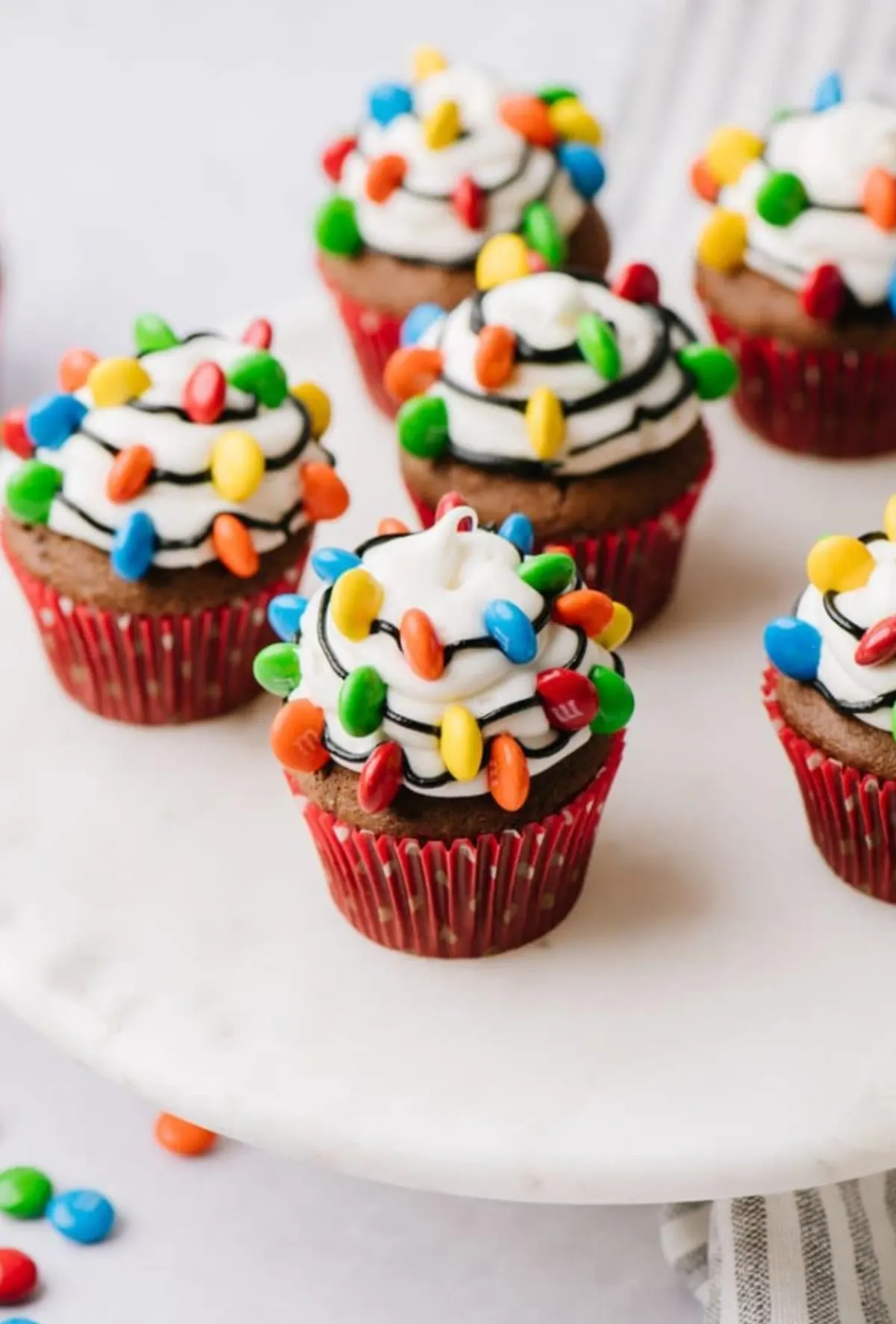 Christmas Light Cupcakes. Not only are these tangled Christmas light cupcakes cute, they are so easy to make! Get your kids in the kitchen to help you with these ones!
Christmas Lights Cupcakes
These Christmas Light Cupcakes are made with an embellished chocolate cake mix and the best vanilla buttercream frosting. They are adorable for Christmas and perfect for bake sales.
Check out this recipe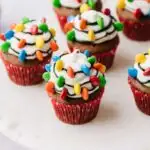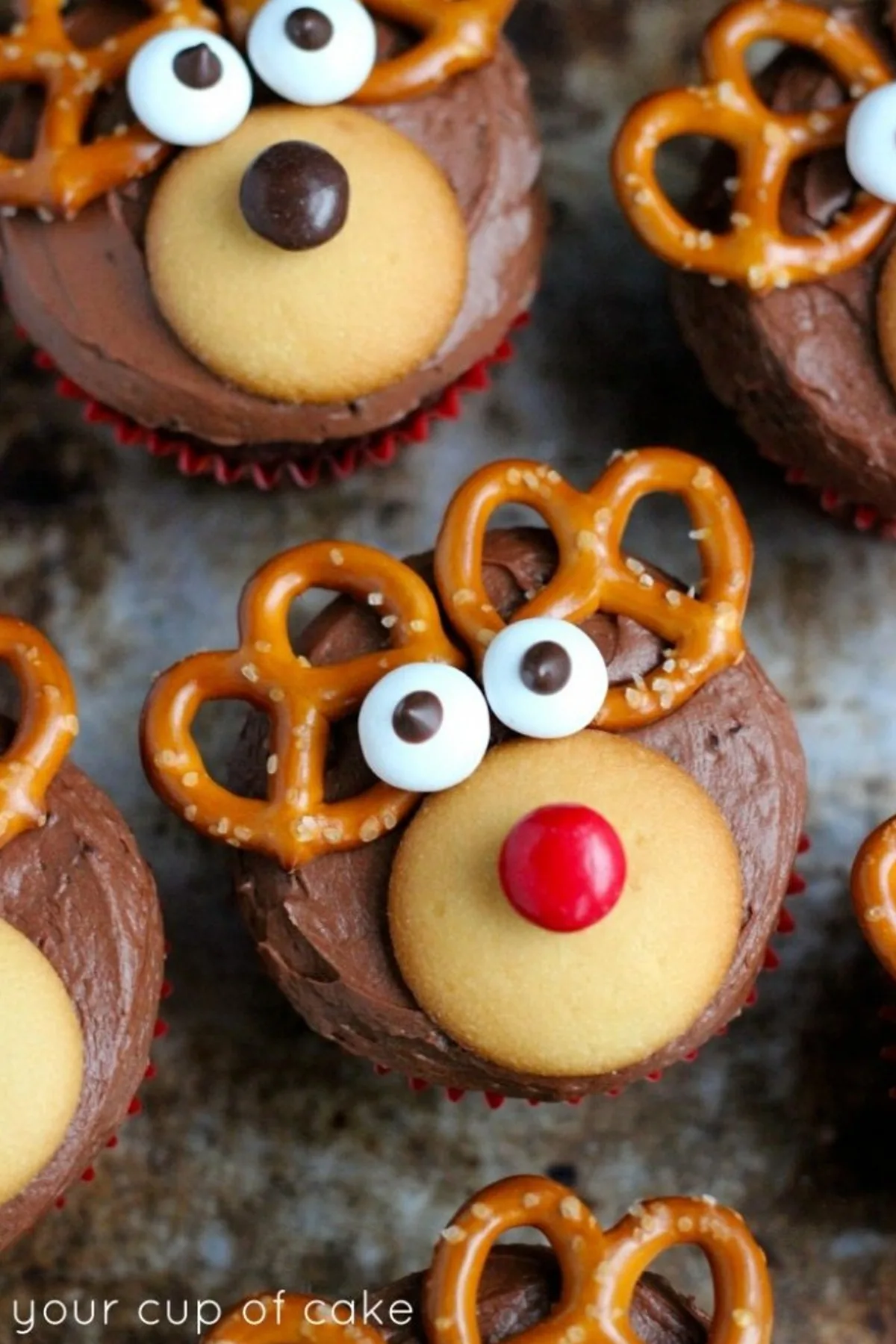 Reindeer Cupcakes. A simple cupcake recipe made festive by toppings that all together resemble your favorite red nosed reindeer.
Reindeer Cupcakes
The CUTEST Christmas Cupcakes! These Reindeer Cupcakes steal the show at every party and with a red nose they can be Rudolph Cupcakes!
Check out this recipe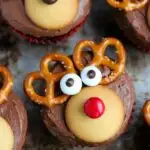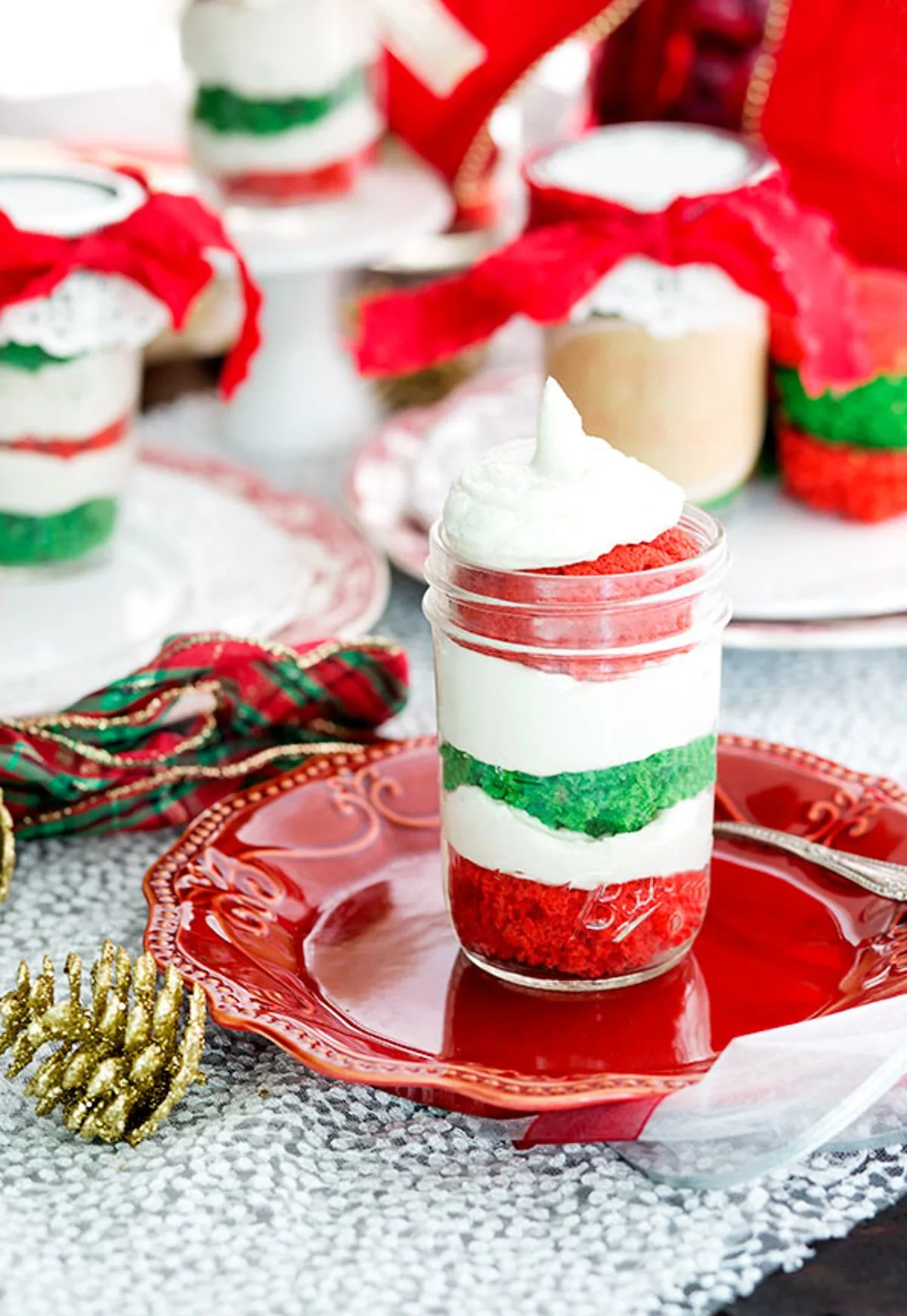 Cupcake In A Jar. A delightful cupcake in a jar that will make the perfect Christmas dessert for friends, family, and neighbors.
We hope you like this round up of holiday Cupcakes. Which one was your favorite?
Looking for more holiday dessert recipes? We got you. Christmas Cookie Recipes