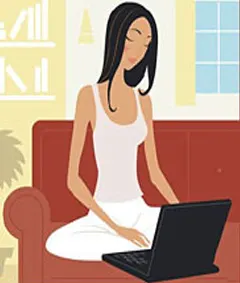 WANT TO CONTRIBUTE AND BE PUBLISHED ON BABY GIZMO?
Tired of always hearing us talk and have something to say yourself?
Know you are hilarious?
Are you a blogger looking for a little more exposure?
Or just too busy with life to have your own blog but have a great post idea just swimming in your head?
Or just love to write and want get a little exposure for your writing?
HOW TO SUBMIT
We are accepting your article submissions! It can be an entire essay, a funny list post, recipe, DIY/craft or other random mom/dad thoughts you have. Just email your submission for consideration to run on Baby Gizmo to [email protected]. Make sure to include a photo of yourself, mini-bio (2-3 sentences about YOU!) and a blog link (if you have a blog).
We are mostly looking for new content (or re-worked or refreshed content) that hasn't been posted on another site. We will make some exceptions for things that are amazing though!
*With all the submissions we receive, we cannot guarantee yours will make it on the site, but if it's hilarious, touching, or brilliant and written really well, your chances are good!
NOTE: All guest articles that we publish will include your photo, mini-bio and website link (if you have a blog) at the top of the post.