Nothing warms my heart more than receiving a birth announcement in the mail. It's better than Christmas cards and party invitations by far — it represents a new life! That is definitely worth celebrating! I have a special little box I tuck announcements away in and I've framed each of my children's announcements. It's so fun to look back at those squishy baby faces and see how everyone has grown up!
Do you have a wee one on the way? If so, these are some of my favorite announcements that are ready to order: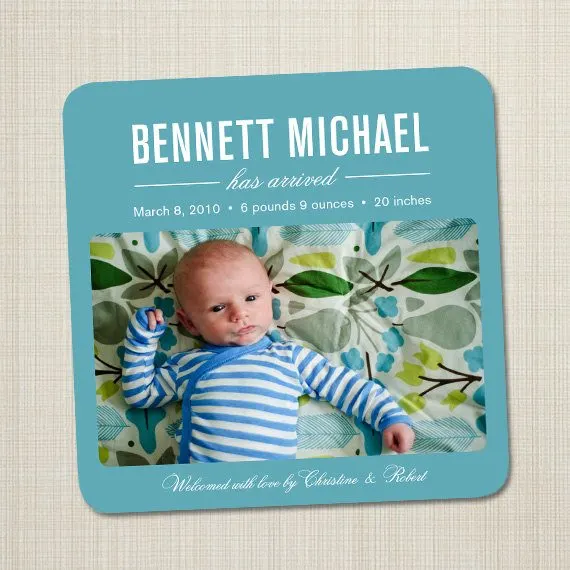 I love how the photo background and the color of this modern announcement complement one another. It's a good reminder to have some announcements in mind when you execute your photo shoot.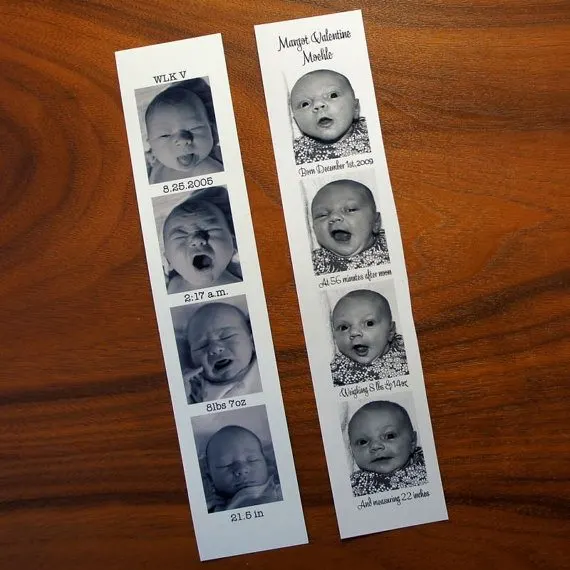 A photo strip announcement? Too cool!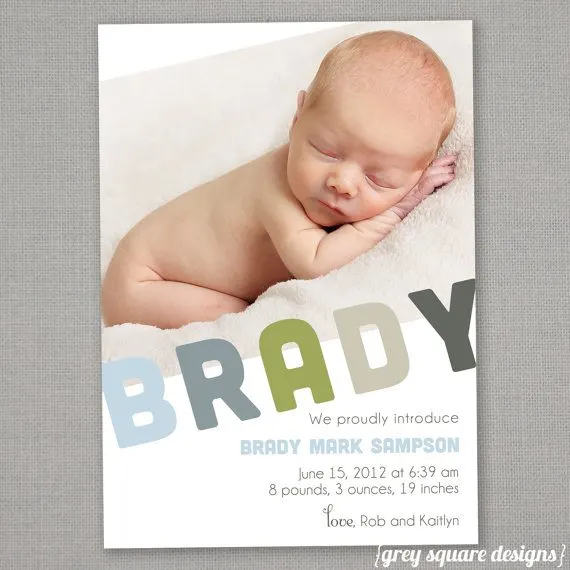 An announcement featuring baby's name is an awesome look.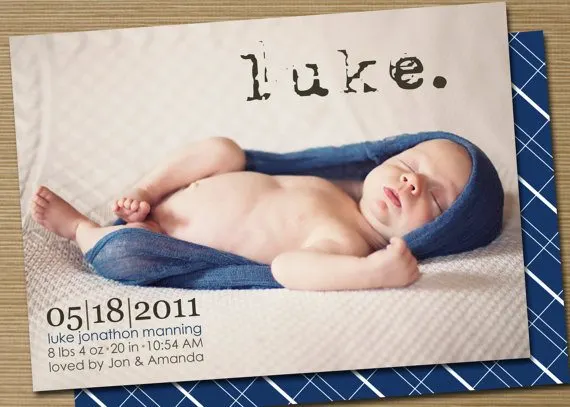 If the coordinating envelopes don't sell you on these, the chic typography on these announcements will!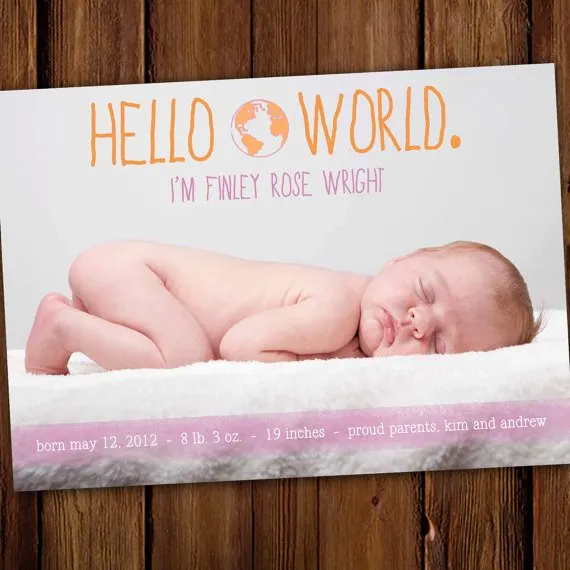 Hello World! What a sweet sentiment for a baby announcement!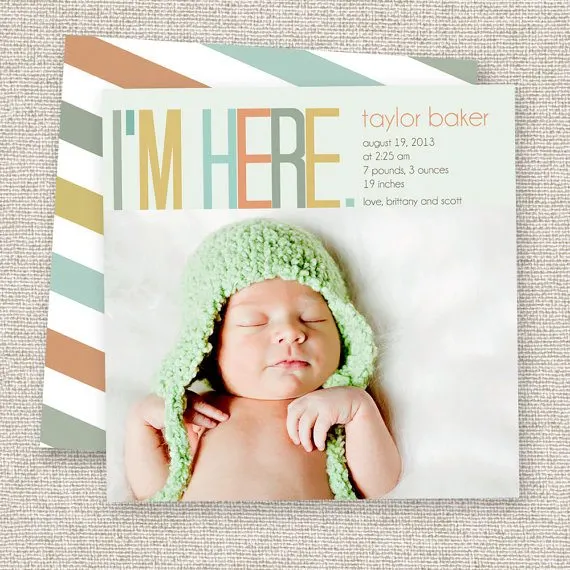 Another sweet greeting … I'm Here! And again with the envelope – it just pulls it all together!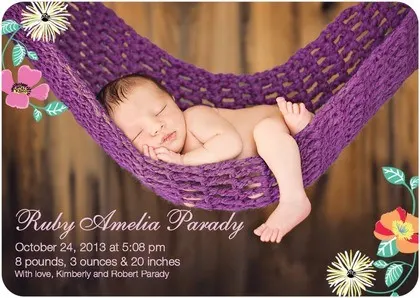 If these aren't the prettiest announcements, I don't know what is? Perfect for a spring/summer baby girl!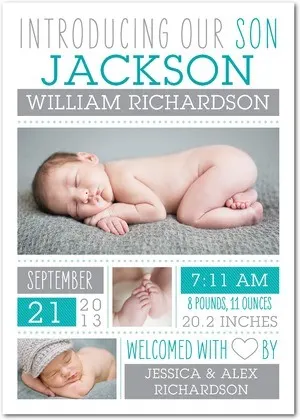 This announcement gives you the opportunity to feature multiple photos, because really, how can you decide on just one!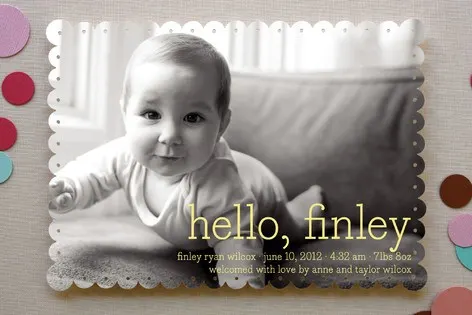 Scalloped edges are a sweet addition to this simple, but striking black a white photo announcement.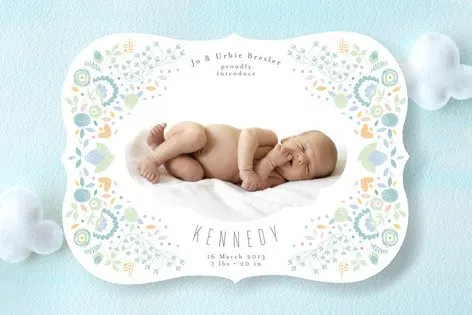 I adore the unique shape of this pretty announcement!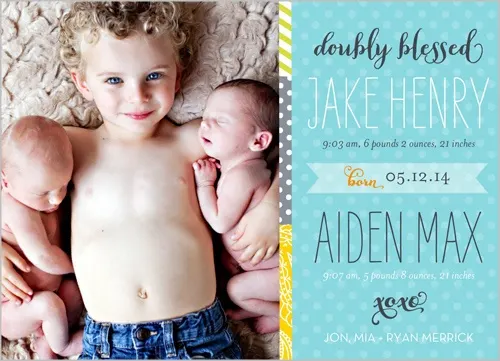 What a gorgeous announcement for twins! I especially love that the sibling was included in the photo – whether a singleton or twin announcement, siblings always make a sweet addition.
Isn't the infographic announcement so fun and fresh?
What's your top pick? I think the "I'm Here" one is mine. I'm going to tag it as a favorite for baby #3 … you know, for when/if he/she joins our family!