Did you know that this week is National Pancake Week? Yes, that's right! The 4th week of February is officially National Pancake Week.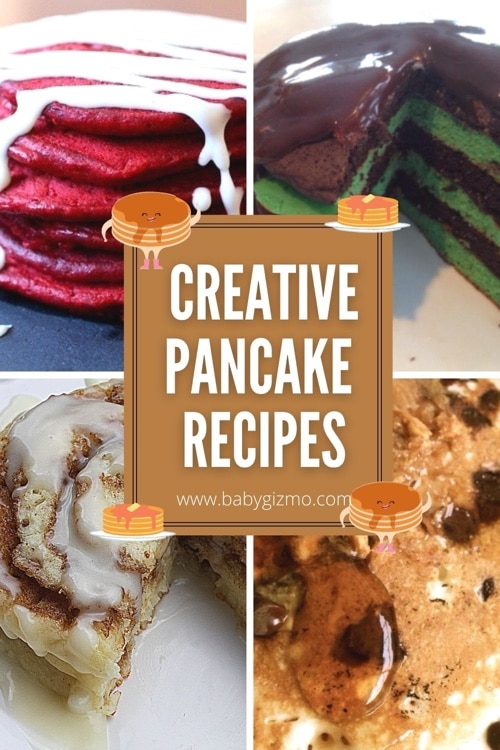 Not just a day, but a whole week devoted to my favorite breakfast item- pancakes! In honor of this delicious week, I've rounded up some creative pancake recipes for you to make and enjoy. These aren't your usual ones- get ready for some fun!
Red Velvet Pancakes with Cream Cheese Glaze
These delicious red velvet pancakes are topped with a cream cheese glaze that makes them decadent and delicious!
Check out this recipe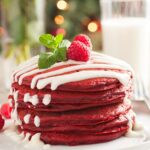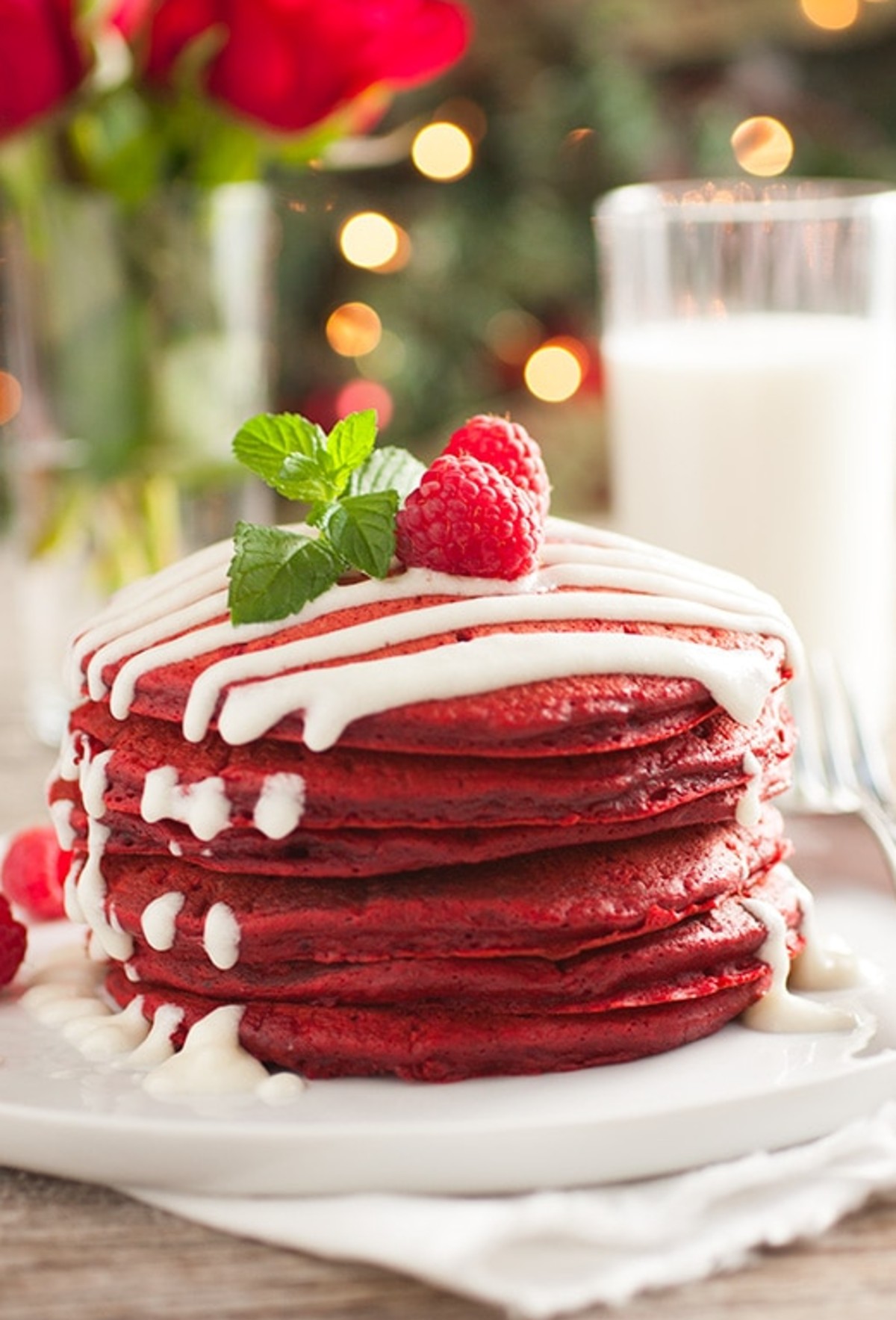 Chocolate Chip Cookie Dough Pancakes
Chocolate Chip Cookie Dough Pancakes
These pancakes are sure to be your kids favorite. Chocolate chip cookie dough isn't just for ice cream anymore, it's for pancakes, too! Top them with butter and syrup, and enjoy!
Check out this recipe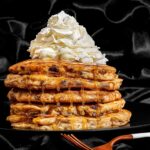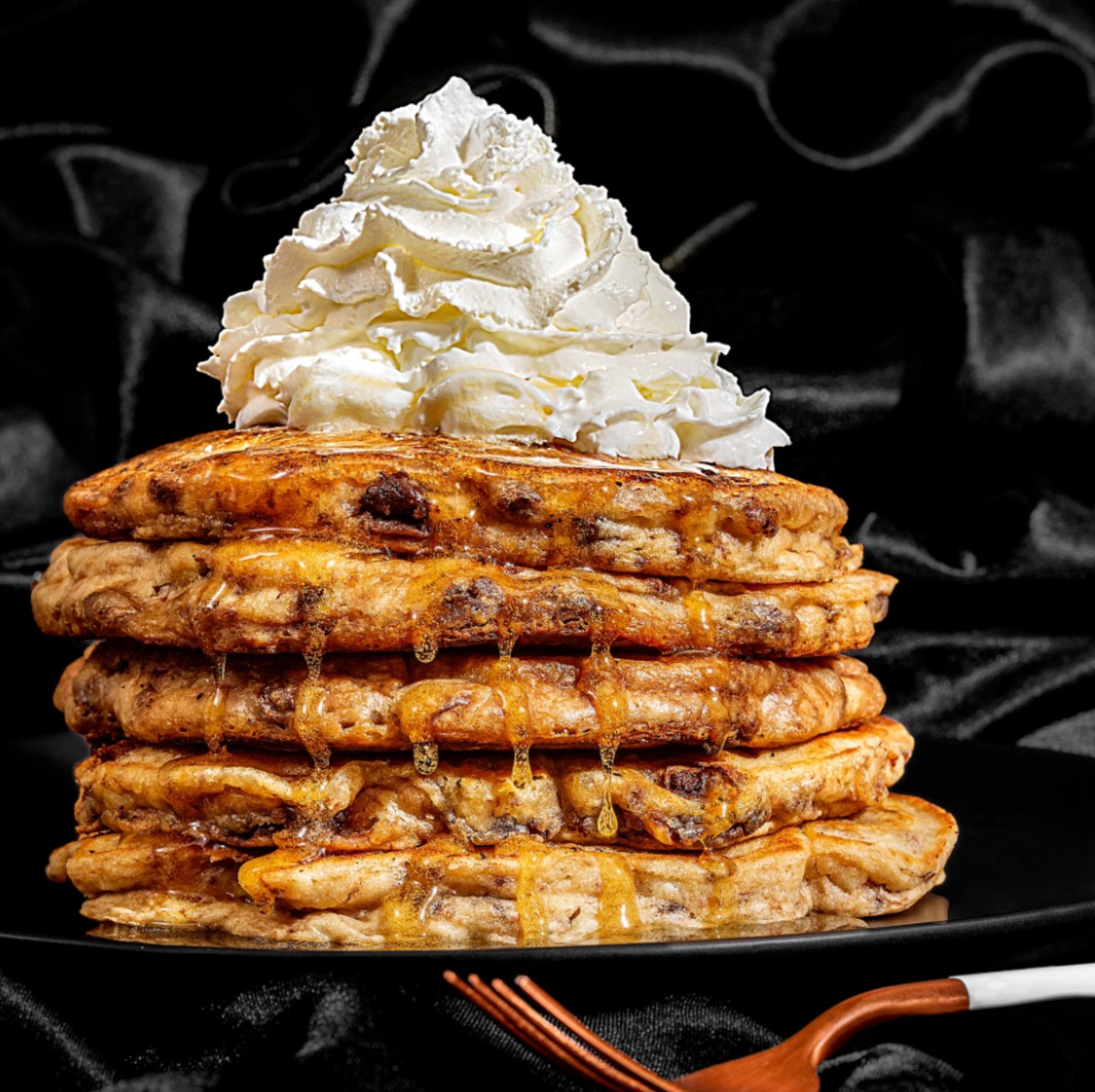 MINT CHOCOLATE CHIP PANCAKES
These delicious Mint Chocolate Chip Pancakes are the perfect combination of mint and chocolate.
Check out this recipe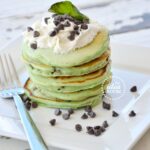 Cake Batter Pancakes
These pancakes are perfect for birthdays, anniversaries, or just for fun! Cake batter pancakes are topped with sprinkles and glaze. Add a scoop of ice cream on top too!
Check out this recipe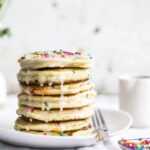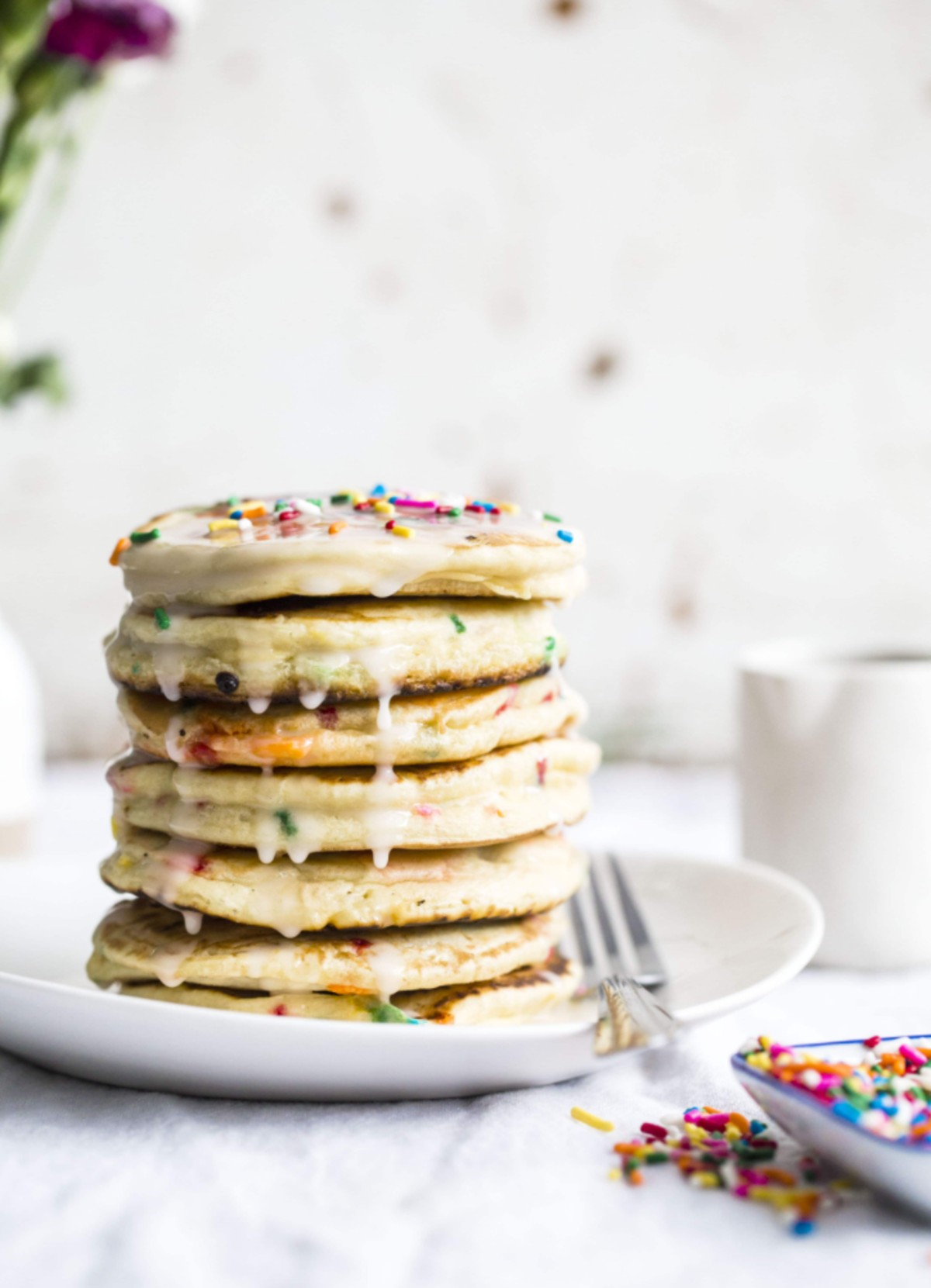 Peanut Butter And Jelly Pancakes
PEANUT BUTTER & JELLY STUFFED PANCAKES
Whole wheat pancakes stuffed with a dollop of peanut butter and jelly are the perfect weekend breakfast treat and one the whole family will love!
Check out this recipe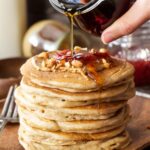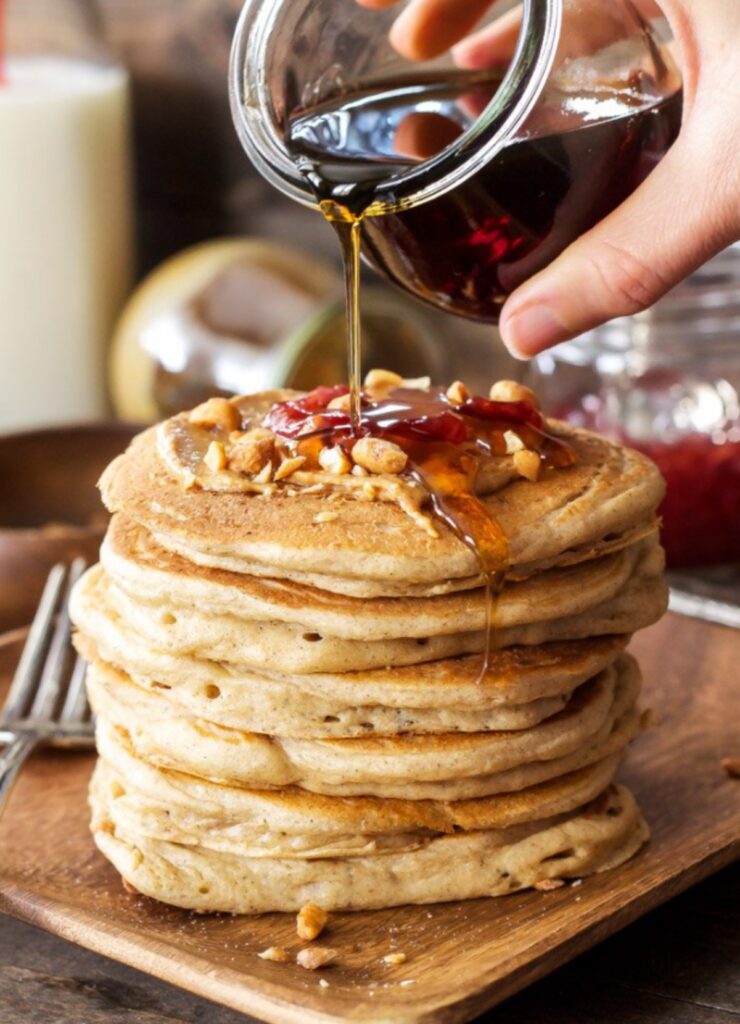 S'Mores Pancakes
Whether you need a little Sunday brunch indulgence or are taking breakfast for dinner to new levels, these S'mores Pancakes packed with graham cracker flavor, homemade marshmallow fluff, and chocolate sauce are sure to make your whole family happy.
Check out this recipe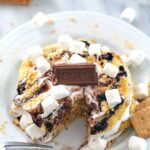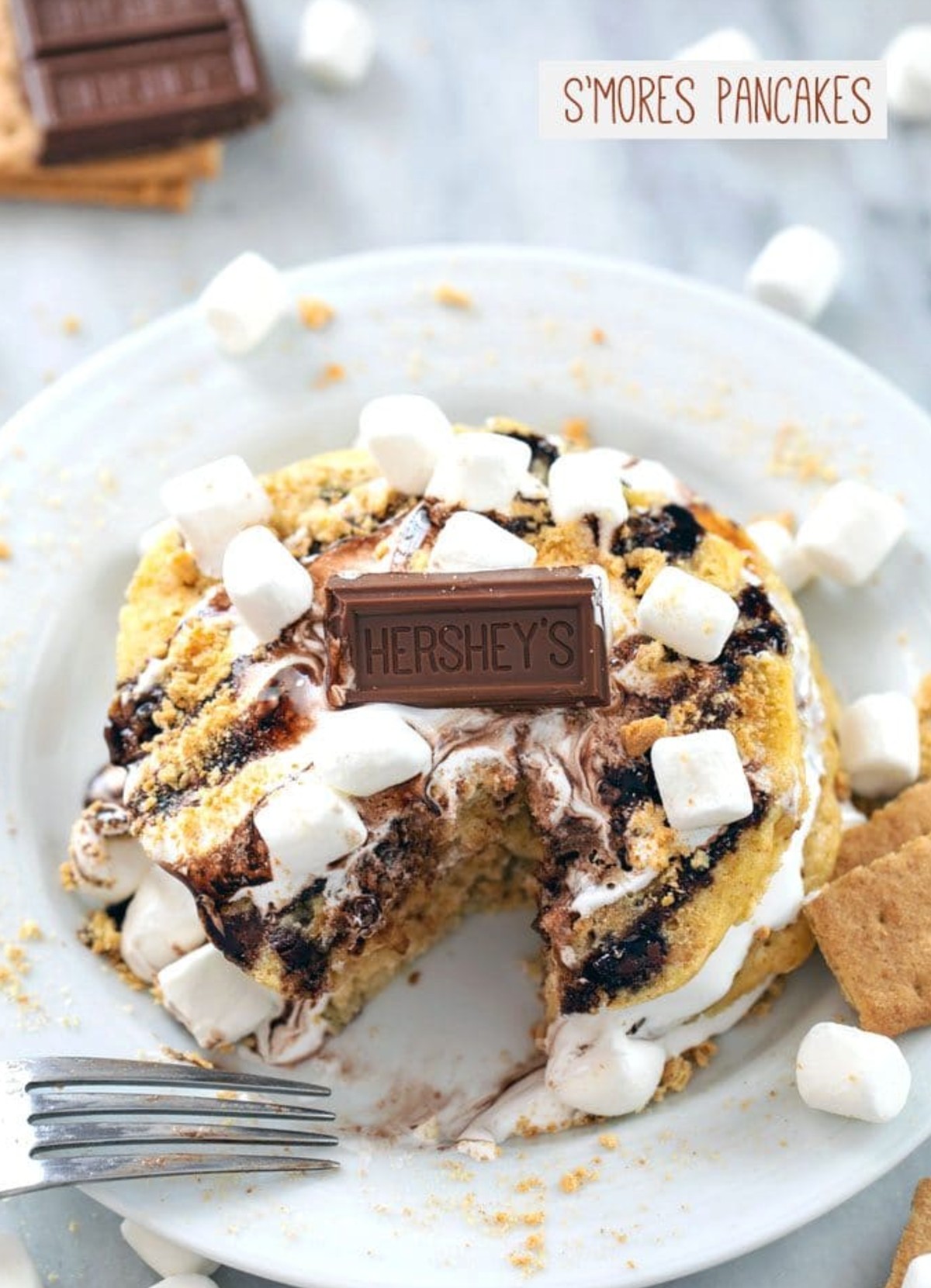 Cinnamon Roll Pancakes From Purple Chocolat Home.
Pancakes and Pinterest
I don't know about you, but I'm going to make these tomorrow. A fluffy pancake swirled in a butter, brown sugar and cinnamon mixture? Yes please!
Check out this recipe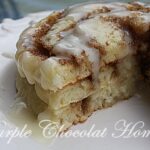 Nutella Stuffed Pancakes
These Nutella Pancakes are not just two pancakes sandwiched with Nutella. This is a pancake STUFFED NEATLY with Nutella. Find out how!! (It's super duper easy!)
Check out this recipe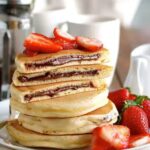 Happy National Pancake Week!