Car seats have been part of my life for the last 8 years. It's a block I've been around … a few times … with a few children. Over the years I've learned one overarching thing when it comes to car seats and that is the beauty of convertible seats. They just make sense! And they save money! That's where the Cybex Eternis S All-in-One Convertible Car Seat comes in.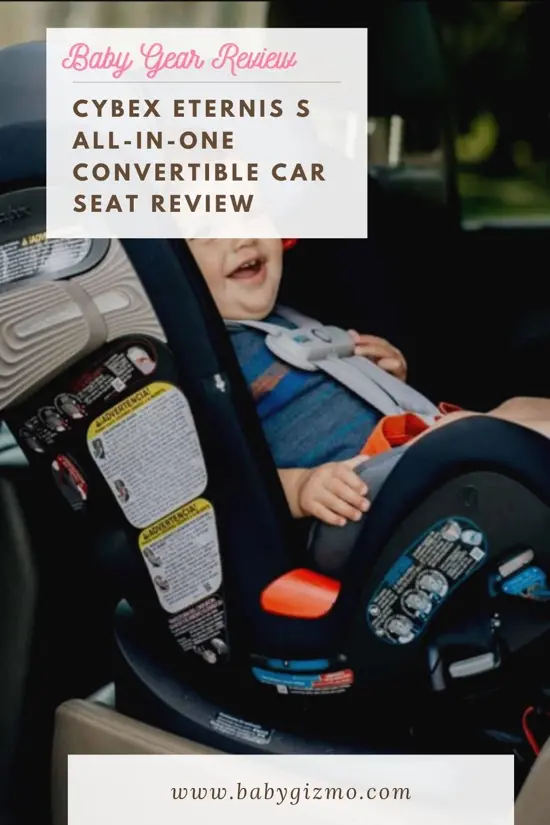 The Cybex Eternis S All-In-One Convertible Car Seat will be the only seat your child needs from birth through booster. They call it 3 stages of protection. Here's how it works:
Rear-facing infant suitable for 4-50 pounds
Forward facing convertible seat suitable for 22-65 pounds
Belt-positioning booster suitable for 40-120 pounds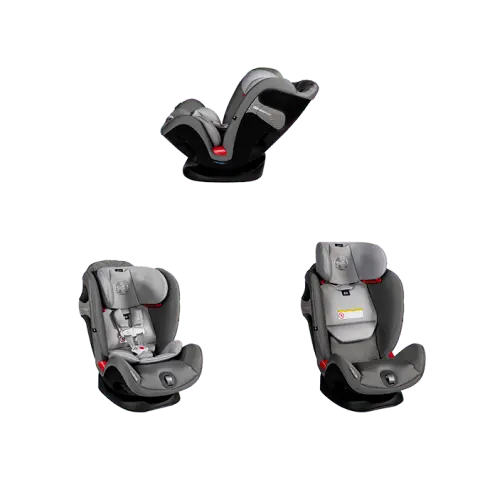 Car seats truly are a protection plan and this Cybex seat takes it one step further with their Linear Side-Impact Protection. The LSP System works to absorb up to 25% more impact forces during a side impact collision (when compared to the same seat without LSP). It also has a patented headrest recline. You know what that means? Your little one is less likely to have their head fall forward when they fall asleep! Have you been looking for a car seat that offers that? Because I have!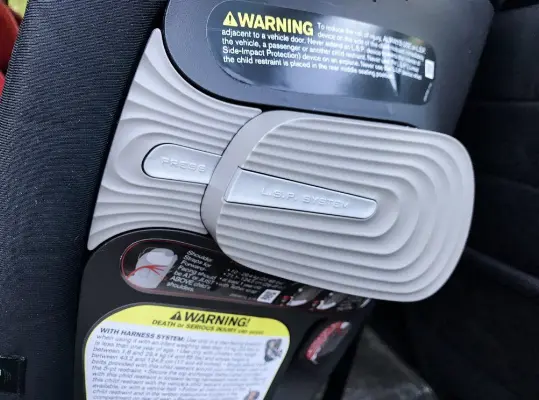 One thing I always look for in car seats is a steel reinforced frame. Steel is a powerhouse of protection in the case of an accident and it's definitely what I want surrounding my most precious cargo. The Cybex Eternis S gives me mega peace of mind.
Ready for the kicker though? The most amazing thing about the Cybex Eternis S? It's called SensorSafe. Ya'll the chest clip is a smart clip that syncs with the vehicle and your smartphone! We've read too many awful stories of children left in hot cars by accident and this smart clip feature helps alleviate that worry. It also alerts you if the child unbuckles (one of my four is notorious for this!), if the back seat temperature is too hot or too cold, and if the child is in need of a wiggle break. Isn't this brilliant?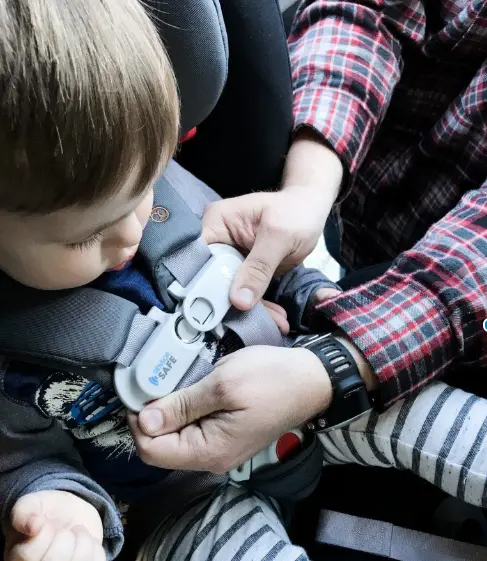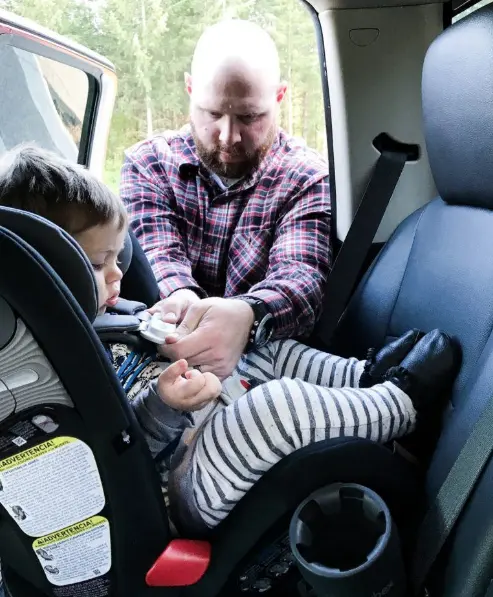 Install was simple as was adjusting both the headrest (12 positions) and angle (10 positions) to fit my child's current size. Another feature I love is the magnetic buckle holder. It is no fun to dig for straps under a child and with the Cybex Eternis S you don't have too.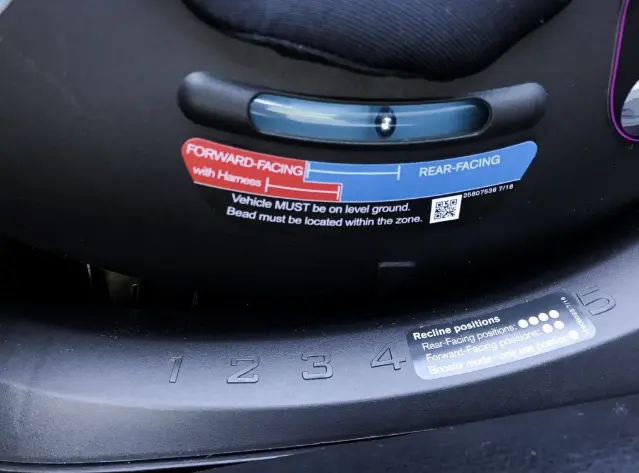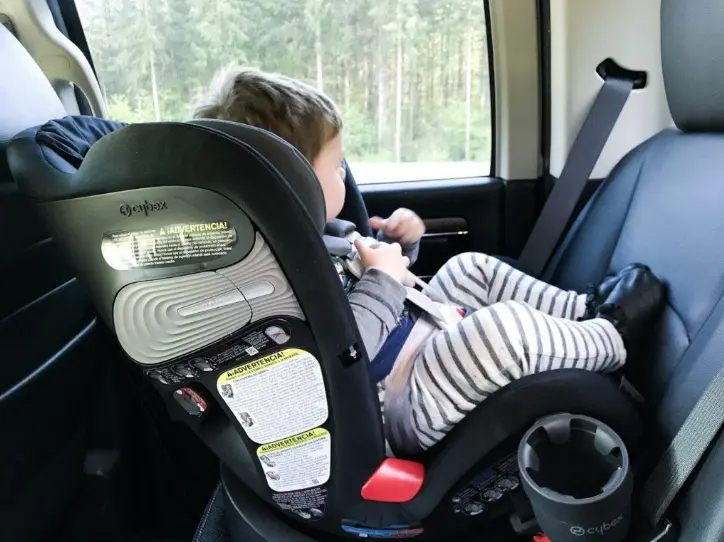 The Cybex Eternis S comes in four neutral chic color combinations: Pepper Black, Manhattan Grey, Denim Blue, and Lavastone Black. In the photos featured here it is the Pepper Black. The material is soft and machine washable and a dish washer safe cup holder is included.
This top notch car seat retails for $379.95 and is available here. You can also find it on Amazon.
I'm not the only mama who loves the Cybex Eternis S All-In-One Convertible Car Seat, check out the rave reviews, an average of 4.8 stars! This birth and beyond car seat is a winner!
SHOP the Cybex Eternis S All-In-One Convertible Car Seat HERE.
*Disclosure: Thanks to Cybex for sending us a seat for review consideration. As always, all thoughts, statements and opinions are my own.