Do you remember the UglyDoll toys that came out way back in the early aughts (2001, according to Wikipedia)? Well, now in 2019 there's a film about them. The family and I went to see it tonight, so here's my movie review for you.
The film is about one of these toys, an UglyDoll named Moxy, who dreams of finding a child to belong to. Each UglyDoll is unique—except for the fact that all the rest of the UglyDolls are perfectly happy with their life in their little town of Uglyville. However, Moxy convinces a group of her friends to leave their town to search for a way to fulfill her dream. They find they land of Perfection, where there is a portal that leads each doll to the real world and their child. First though, they must run The Gauntlet and prove they have achieved perfection. However, the UglyDolls' uniqueness is not celebrated by the Perfect Dolls under leadership of Lou, the most perfect doll of all. The UglyDolls struggle to achieve perfection, but ultimately learn that it's our differences and imperfections that make us who we truly are.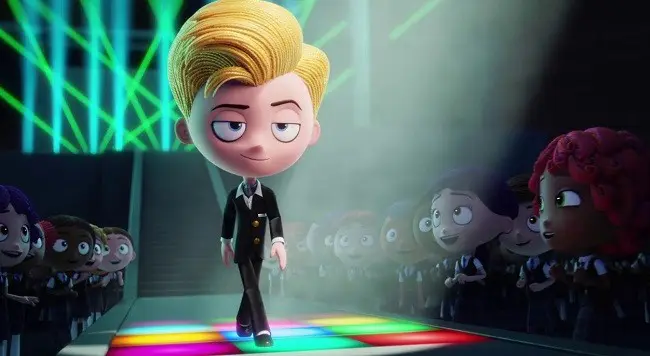 So, how was it? Meh. It wasn't bad. My seven-and-a-half-year-old daughter liked it. My husband and I didn't mind it, especially the fun ensemble cast and punny jokes. It was an easy-to-watch kids' movie, but there was nothing really special about it.
My husband thought the movie was geared towards kids edging into their tweens, mostly because of the messages the movie sent. He said, "They'd hate to like it, but I'd take my fifth and sixth grade youth group to see it." The reasoning? There are a lot of messages about peer pressure and self-esteem in the movie; it would be a great discussion starter with kids who are starting to deal with those issues, or who are actively dealing with them. When we asked my daughter how old you should have to be to see the movie, she said, "Seven or eight." When I asked her what the movie's message was, she said, "Everybody can be who they are," which pretty much nailed it. Common Sense Media's rating of ages seven and up is probably spot on, but don't be afraid to take the older kids along, too.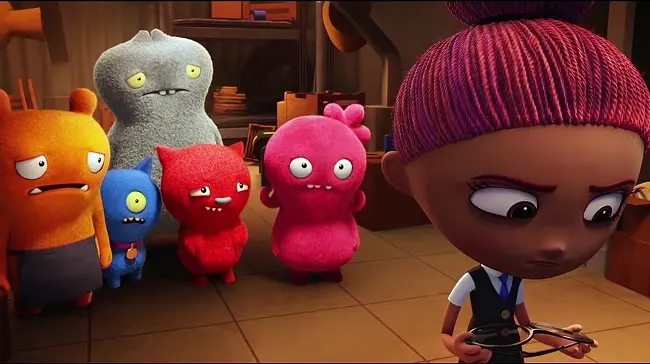 What should you watch out for? Well, there's not much by way of peril in the movie. The characters run The Gauntlet at the end, and that's about four minutes long if the timer in the scene is accurate. However, there's a scene where two characters are sent for recycling, which my daughter was quite disturbed by. She said she thought it should be taken out of the movie. Also, there was a major musical number in the movie with lyrics that focus on love being based on looks: "If you want someone to love you…gotta be flawless, pure perfection…you're much too short…you're way too thin…you're U-G-L-Y…and that's the ugly truth." Granted the movie's message is the opposite of this song, but it's a catchy tune that's also included on the soundtrack. I totally wanted to cover my daughter's ears when the song played—and her eyes as characters repeatedly used their bodies to spell out UGLY on the screen.
Perhaps another reason this movie felt a little "meh" can be found on the its own official synopsis page: "STXfilms will release UGLYDOLLS in theaters on May 3, 2019 as the launch vehicle for STX Entertainment's UglyDolls franchise. An animated series is also underway with a full series order from premium streaming service Hulu, and Hasbro joined early on as global master toy licensee." The movie is literally a big ol' ad for current and future UglyDolls stuff.
Overall, if you're looking for something to see this weekend, this film's not bad. You're not likely to leave wishing you could get these 88 minutes of your life back. But if you decide to skip it, you won't be missing out on an amazing movie, either.
Did you see UglyDolls? What did you think? Tell us in the comments.