You know those brands that sweetly haunt you on social media? It's like the algorithm knows, without a doubt, that you and a certain product were meant to be. That's my story with Birdling Bags.
Birdling Bags are thoughtfully designed with quality and durability in mind; a timeless accessory that will serve my family well for years to come. From diaper days to mama getaways, Birdling has a bag for it all!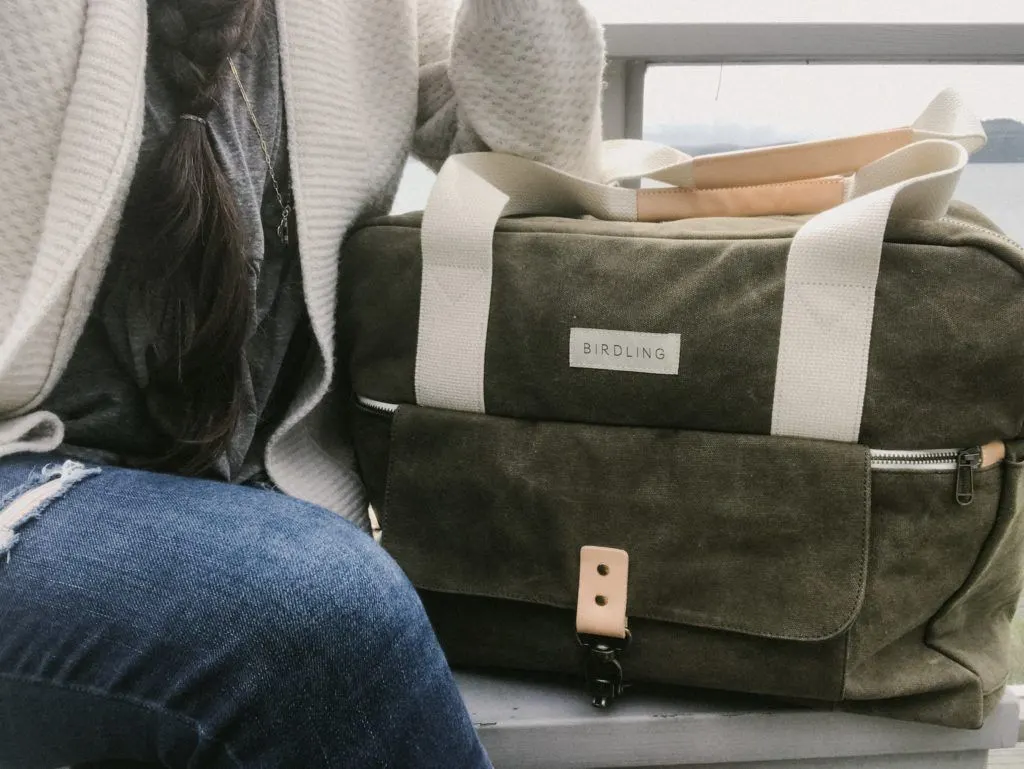 The very first Birdling bag launched in 2015 so Birdling is relatively new on the scene when it comes to adventuring. But, my oh my, let me tell you, they're a force! I've yet to meet a better made, classically chic bag. I'm truly in love with all the attention to detail and very much appreciate the immense functionality.
Before I share all the specifics of why I think the Birdling Weekender is a must for your next getaway, here's the current line up of what Birdling offers – they have something for everyone!
Biggest of all is the Weekender. That's what I have and adore.
Next is the Overnighter, slightly smaller, perfect for one night or a light packer … #notme. Check out the comparison of the two sizes here.
Birdling also offers the Backpacker. This is on my wish list as I know it would be just right for outings with the kids or as my daily purse/diaper bag. Then again, coming down the pipeline is a new design called the Day Tripper and another called the Everyday Tote, they might be a better fit depending on the adventure. I'll be watching and ordering one or the other soon!
I also have an Essentials Kit which is perfect for a weekend of toiletries, and, well, essentials 🙂 For other travel needs, Birdling has a Garment Tote and a Travel Kit. As you browse Birdling's collection keep in mind that you get 20% off a full-priced Weekender when you purchase an Essentials Kit!
Now that you've met the Birdling family of bags, here's why I love my Weekender!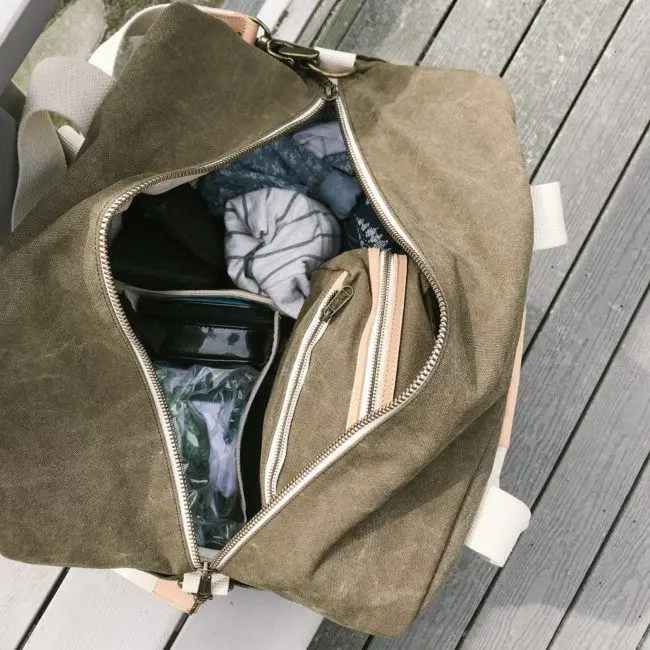 First of all, it is perfectly named – the Weekender truly has just the right amount of space for a weekend away. Normally, when I pack for a weekend all my clothes fit in a bag and then I end up with my shoes and toiletries haphazardly tucked in my purse or carried separately. Other weekend bags just don't have the capacity for what I need for a weekend away!
I took my Birdling Weekender to the San Juan Islands recently and in the blustery Washington weather it held up beautifully. Beyond beautifully. With a durable canvas exterior and wipeable polyester interior, I was able to pack and tote along all my essentials. The inside is divided into compartments that make organizing a breeze. My workout gear tucked into one, my everyday clothes into another, and the Essentials Kit and shoes into the final one. I rolled unmentionables, socks, and my swimsuit into the side interior pockets (there are a total of 6) and my phone charger, book, snacks, and more found a home in the 7 exterior pockets. Bottom line – there is ample space!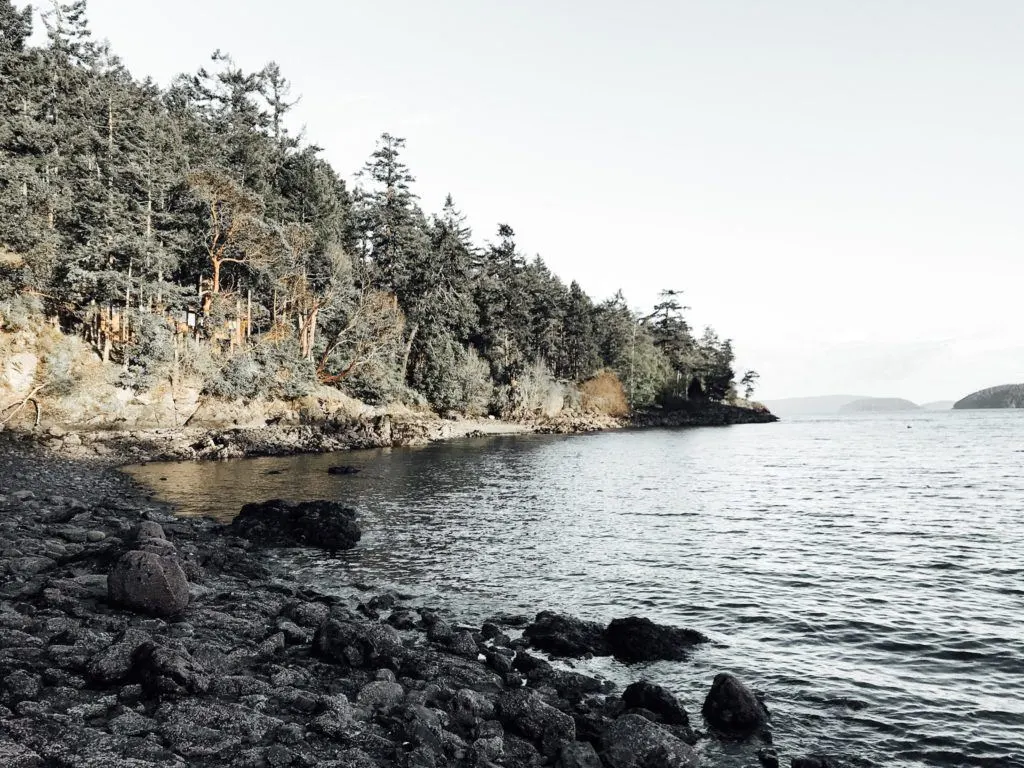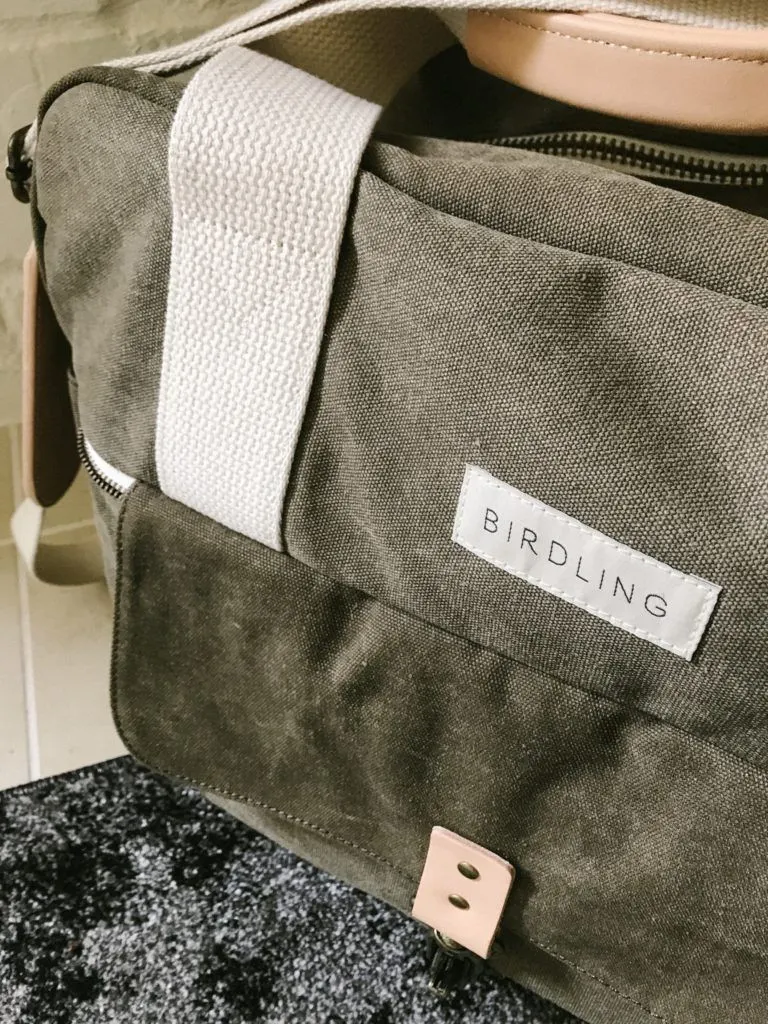 A very unique feature to the Birdling Weekender is the front clasp. It has a no-key locking mechanism that keeps things in that pouch extra safe! I've never seen anything like that before! Super cool!
I love the calm appearance of Birdling Bags. They aren't loud or gaudy. They're neutral and built to last. It's something my husband or kids can borrow. I honestly think I'll be a grandma packing and toting along this bag fifty years from now. I see it accompanying me through many adventures to come. A bag of many memories.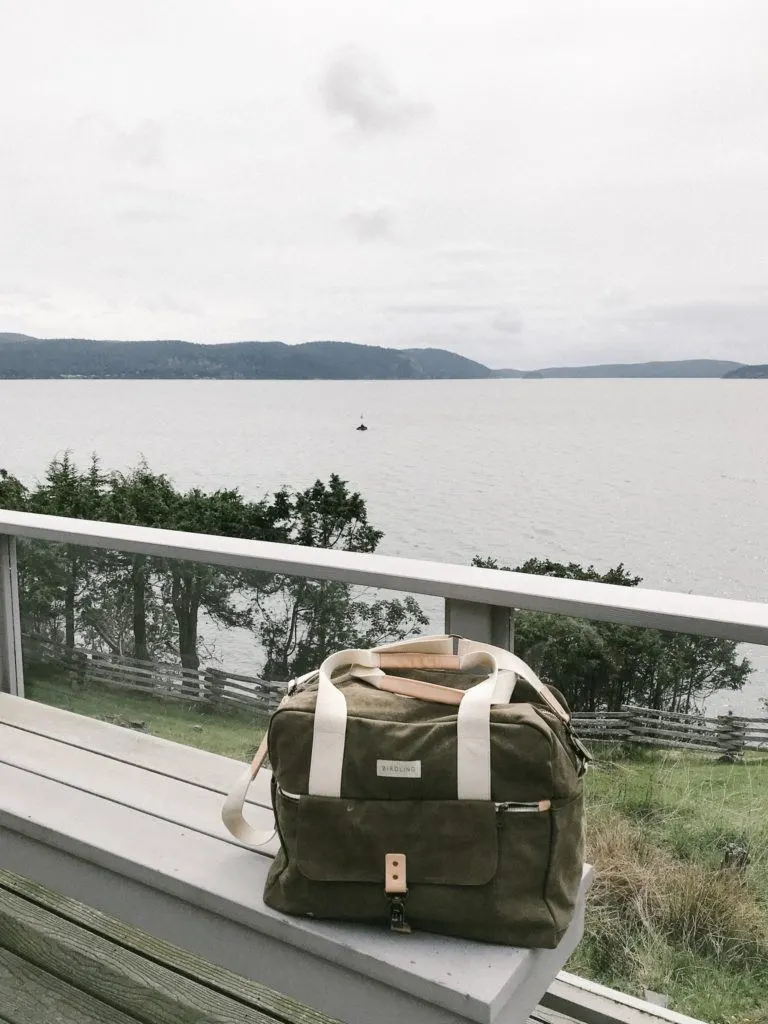 As I mentioned, the Essentials Kit pairs perfectly with the Weekender. With interior side pouches and a zippered compartment, everything you need can be organized just as it should. Outside zippered pockets help my hair ties and nursing pads … because yes, I pumped like a mother on my weekend away! I also think the Essentials Kit would be fantastic for oil lovers who are traveling with all their favorites.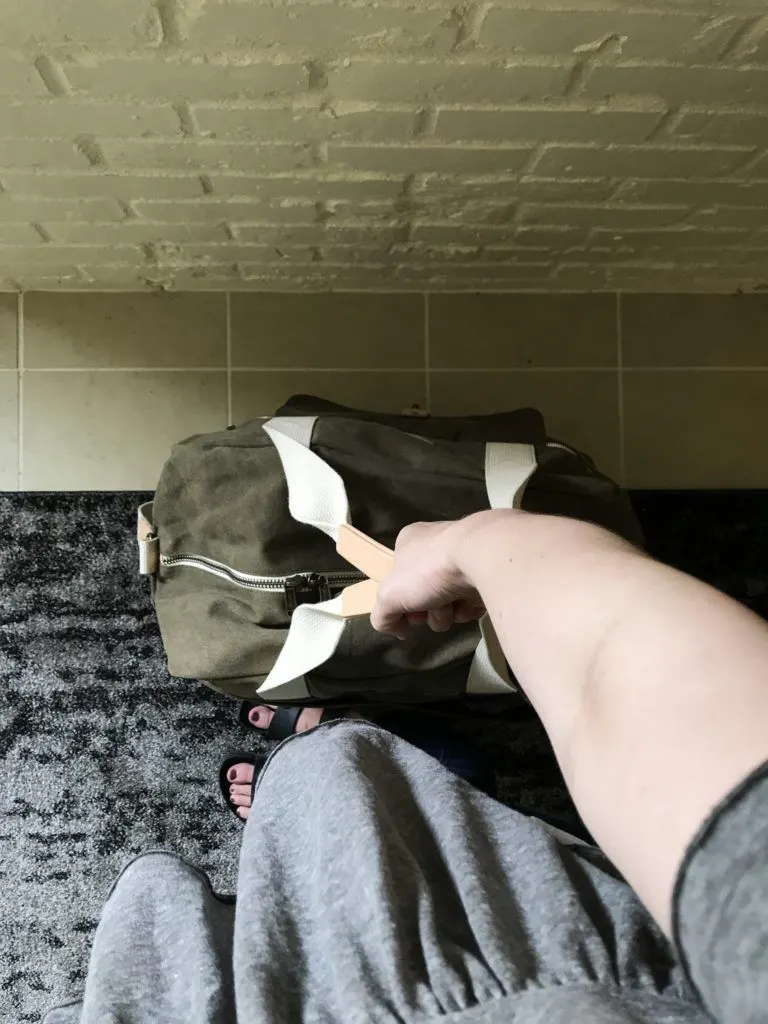 If you're a new mom packing for the hospital, sneaking away for an anniversary weekend, flying to explore a new destination, planning a short road trip, or hitting up the cabin for some summer fun – take a Birdling Weekender with you! I know you'll love it as much as I do!
Stay up to date on Birdling's product launches (I can't wait for those new bags!), sales, and more by following on Facebook and Instagram. They also have a really fun blog, I loved this post! Scroll to the bottom here and sign up for Birdling emails and a 10% off your first purchase coupon will fly into your inbox!
I received a Birdling Weekender and Essentials Kit to faciliate this review. All thoughts and opinions are my own.