Hey Baby Gizmo Readers! It's Alex from Mommys Craft Obsession and I am so excited to have the opportunity to share my 3 Ingredient Sugar Scrub with you today! Let's get started, shall we?
I know we just met, but I want to make a confession to you. Until recently, I had never paid to much attention to my skin. Being young I always rolled my eyes at "grown ups" telling me to start taking care of my skin now otherwise I will regret it when I'm older. Yeah, yeah, yeah. I even worked in a spa for over two years and I still didn't take care of my skin! That's pretty bad, huh?
Now that I have a little mister running around I'm realizing more and more that it really is important to take care of not just your skin, but yourself as a whole. I feel that it is safe to assume that you're all shaking your head in agreement right now, but I also can assume that about 99.9% of you always put your child's needs before your own. As a parent, that is the natural thing to do! You spend your time taking care of them, meeting their needs, taking care of their hygiene, their skin, and just about anything else you can think of, so come end of the day you're exhausted and the last thing you want to do is take care of you too!
I'm here today to tell you that there are simple, easy, and effective ways to take care of yourself without putting in that extra effort that just may cause you to fall asleep standing up…while in the shower. I could sit here and tell you all of the different things that you should be doing such as putting on an SPF moisturizer prior to applying your makeup in the morning, removing your makeup at night before applying your nightly moisturizer, making sure you are applying lotion to your body after your shower to stay hydrated, etc., etc., but what I really want to talk to you about is adding a sugar scrub into your shower routine.
I can't speak for you, but if I ignore my skin, it quickly becomes dry, flakey (ew), cracked, and just a complete mess. Once I've hit the point of no return regular lotion becomes useless and my skin needs a quick treatment to heal. What it needs is to be exfoliated to remove the dryness and the flakes, and it really needs to have an element that will lock in moisture. Scrubs that you find in stores and even in high end spas are packed full of additives and chemicals which aside from texture or scent probably serve absolutely no purpose. Not to mention, those things are pricey!
After talking to my friend about this problem we both scoured the web in search of a sugar scrub that we could make that would be quick, easy, hydrating, and affordable. We came across tons and tons of recipes for sugar scrubs, so in all honestly I'm sure that the recipe I'm about to share with you is out there somewhere already, my intentions are not to claim this recipe as my own, but merely to share it with you because it works so well for me. The beauty of this recipe is that you can do it however you please, there are no exact measurements to the ingredients. So here we go!
WHAT YOU NEED
A Clean, Dry Mason Jar or Air Tight Container (it can be as large or as small as you would like)
Brown Sugar
Granulated Sugar
Olive Oil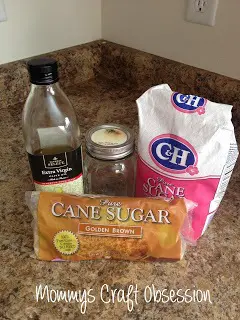 WHAT YOU NEED TO DO
STEP ONE
In your Mason Jar (or air tight container, fill half of the container with granulated sugar.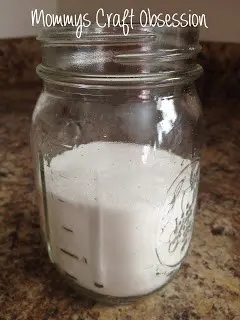 STEP 2:
Fill the second half of the container with brown sugar.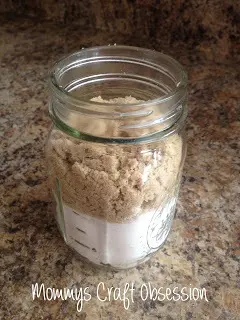 STEP 3:
Pour olive oil on top of the mixture until all of the brown sugar is moistened. The olive oil will (and should) drip down into the granulated sugar as well.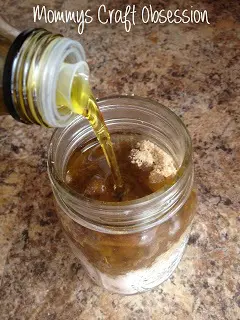 Step Four:
Either by using a knife or a stand mixer, mix the three ingredients until they are thoroughly combined and the sugars are covered in olive oil. You may need to continue to add olive oil until your scrub has reached the desired consistency. Keep in mind that you want it to be as moist as possible, the oil is what hydrates your skin!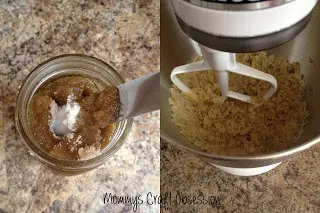 When your scrub is complete, test it out in your hand and see how you like it! At that point you may want to add more oil, your scrub should feel oily to the touch.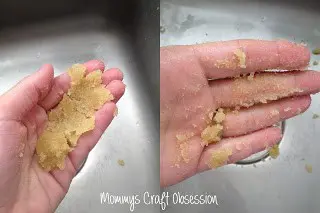 Once your scrub is 'good to go' put it back into your container and make sure that the lid stays air tight, otherwise the sugars will dry out. When you get toward the bottom of the scrub you may find that your scrub has become dry, if this happens simply add more olive oil.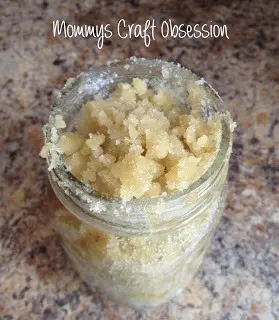 I love to use my sugar scrub in the shower so that is where I keep it! When you use it your skin will feel very oily, so if that bothers you I recommend to scrub yourself with a wash cloth or loofa to get the excess oil off of your skin. I personally do not scrub it off, I feel like it hydrates my skin more throughout the night, but of course the choice is yours!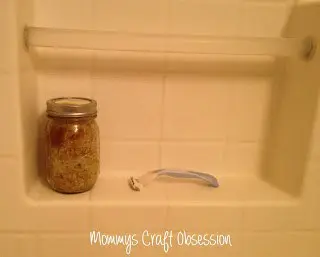 The last thing I would like you to know about the sugar scrub is that you may smell like olive oil after you use it! Personally the smell doesn't bother me, but if you so choose you can simply add a few drops of essential oil (make sure you thoroughly mix it after adding the oil) or my friend even said she added a little bit of vanilla!
Disclosure: What works for me and my skin, may not work for yours. I am not an aesthetician nor am I at all trained in the medial field. Mommy's Craft Obsession and/or The Baby Gizmo Company are not responsible for any sensitivities that your may have so please use this recipe at your own risk.
I hope you enjoyed my DIY: 3 Ingredient Sugar Scrub and that it works as good for you as it did for me!