Ever feel like you're running a zoo? Might as well dress your kids up as their favorite animal for Halloween! Plus, animal inspired costumes are pretty cute if you ask me!
From the domesticated kitty cats and puppies to the wild animals on safari to the vast ocean, the animal costume choices are endless! I rounded up a few of my favorites for you to browse as you nail down your kiddo's Halloween plans for this year. They're all pretty simple and suitable for even the craft challenged. So, be inspired and if your little ones decide to trick or treat as an animal be sure to comment with their final choice!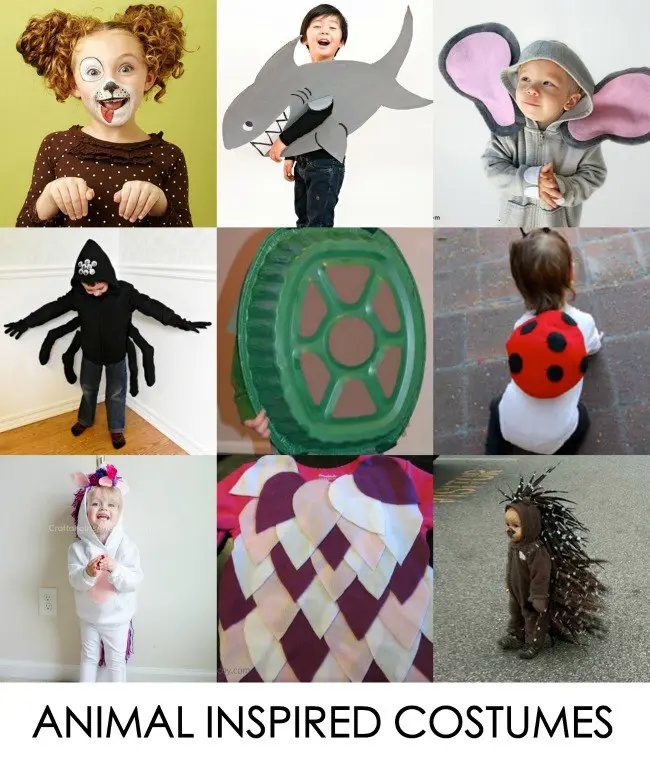 The Cutest Puppy — It's all in the face paint, you can do it, mama!
The Not So Scary Shark — For the kid who doesn't like to actually dress up, but still wants a costume.
The Hoodie Elephant — I don't think it gets much cuter than this!
The Spooky Spider — Because black is back and spiders are the perfect animal for Halloween.
The Repurposed Turtle — For the zoo or ninja variety, this is such a fun way to make a shell!
The Simple + Sweet Unicorn — Oh yes, imaginary animals are definitely allowed.
The Little Ladybug — Itsy bitsy bugs for itsy bitsy babies!
The No Sew Owl — Choose your colors and fly!
The Elaborate Porcupine — Start creating now and your little one will be everyone's favorite this year!
But, I must say, this collection of costumes that utilizes cute masks and regular clothes might just take the cake! I love when things we already have can be part of a costume and things I buy for a costume can be used again. That's a Halloween win in my book!
Is your little one celebrating the Halloween fun with an animal costume? We'd love to hear your creative plans!