Woohoo, we made it! It's the end of the school year! Summer is nearly upon us. But before we are able to park ourselves in a lounge chair by the community pool, we must first prepare our children to say goodbye to their classroom teachers. Your child's teacher(s) work very hard throughout the year – be sure to send them off with a thank you gift they will actually enjoy! Adding a hand-written thank you note goes a long way, as well. Here are eight great end of the year teacher gifts.
End of the Year Teacher Gifts
Gift Cards
I know some people feel that gift cards are an impersonal cop-out. But as a former teacher, I personally love gift cards! Be sure to choose a card or two that is tailored to the teacher's interest, like a particular coffee shop, nail salon, or restaurant. Can't think of anything? You can't go wrong with Target. This adorable flower pot is a great way to present the cards.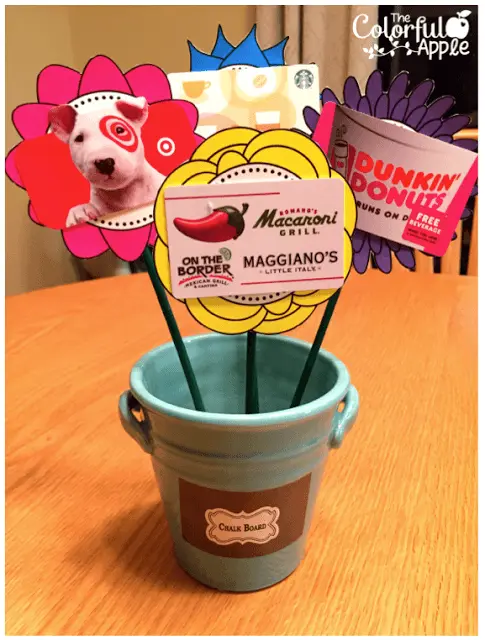 2. Beach Towel Gift Set
I love this one – grab a cute summer tote and fill it with a fun beach towel, reusable cup, sunscreen, and a fun magazine. You can even attach this cute printable tag!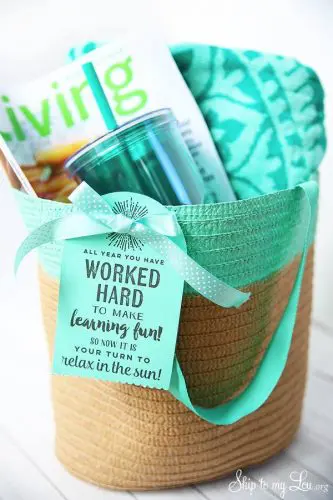 3. Gardening Basket
I love this one! Inside a small flower pot (that your child can paint and decorate), add a few packets of seeds, gardening gloves, tools, and perhaps even a silk flower? Here's a cute example.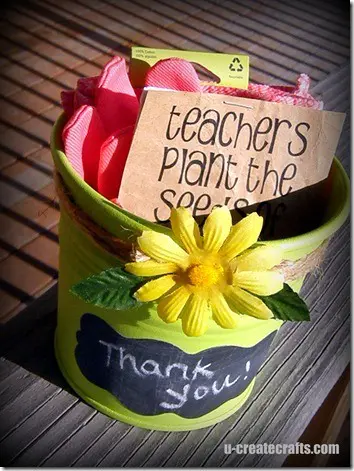 4. Wine
I'm obsessed with these wine labels! You can make your own or order them online. Wine is never a bad idea.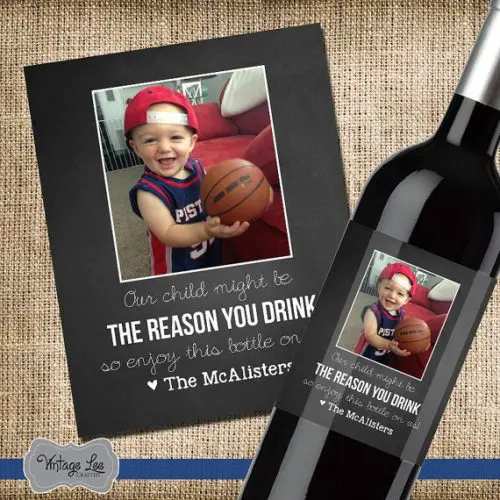 5. Wine Glass
There are a ton of options on Etsy (or perhaps you know someone local) who can create a witty, fun custom wine glass for your beloved teacher. I love this one!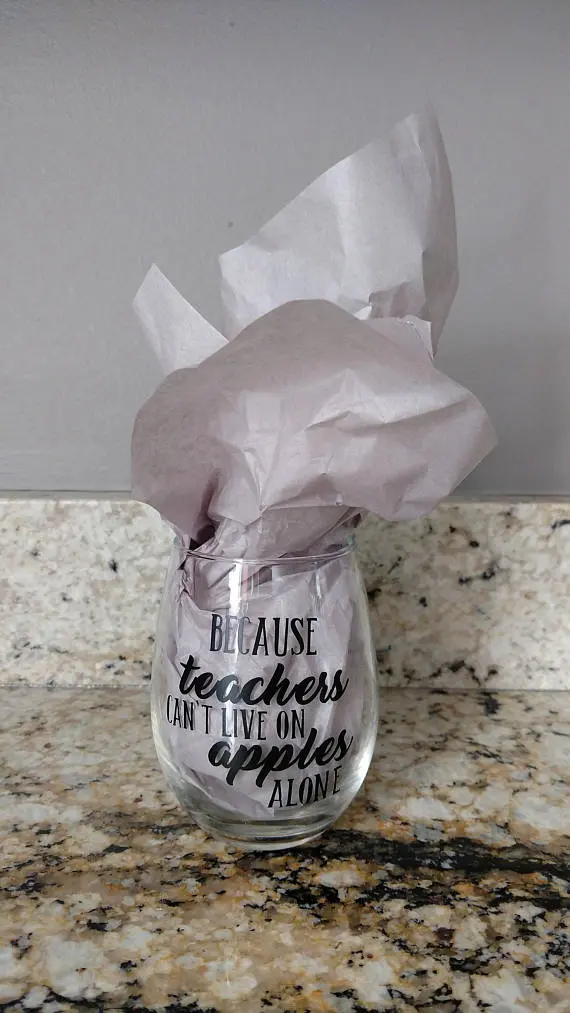 6. The Bees Knees Jar
Burt's Bees is a favorite around here, and I just love this gift idea. Head on over to your local Target and select a few options that your child's teacher will love. Fill a mason jar and add this cute printable for a great gift.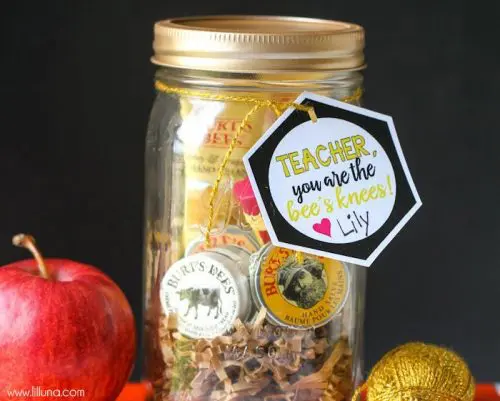 7. Movie Tickets
Who doesn't love going to the movies? (Me, actually, but that's another story for another day.) This printout can be customized to add your child's name. Attach a few movie ticket vouchers and you're good to go!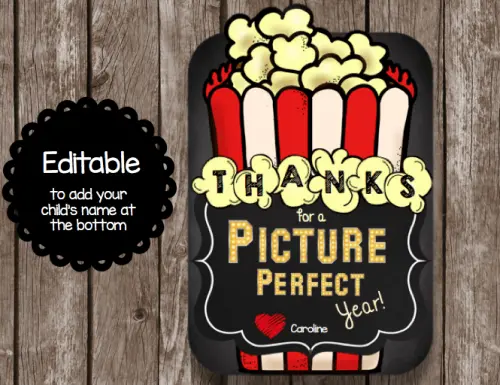 8. Tote Bags
It might seem cliche, but teachers and tote bags go hand in hand. When I was teaching, I carried at least three tote bags back and forth from home to school each day. They wear out quickly! Depending on your budget, there are many options. Vera Bradley ($50), Thirty-One ($35), and etsy ($10+) are all great options.