We eat fish at least once a week in our house. I'm lucky to have an incredible fish monger within walking distance to my house so it's super easy to just hop on over and get fresh fish whenever I feel like it. I usually serve fish on the days when I want something healthy and quick. I know a lot of people tend to think fish is hard to cook but if you keep it simple, fish really is a great way to get the family fed, fast!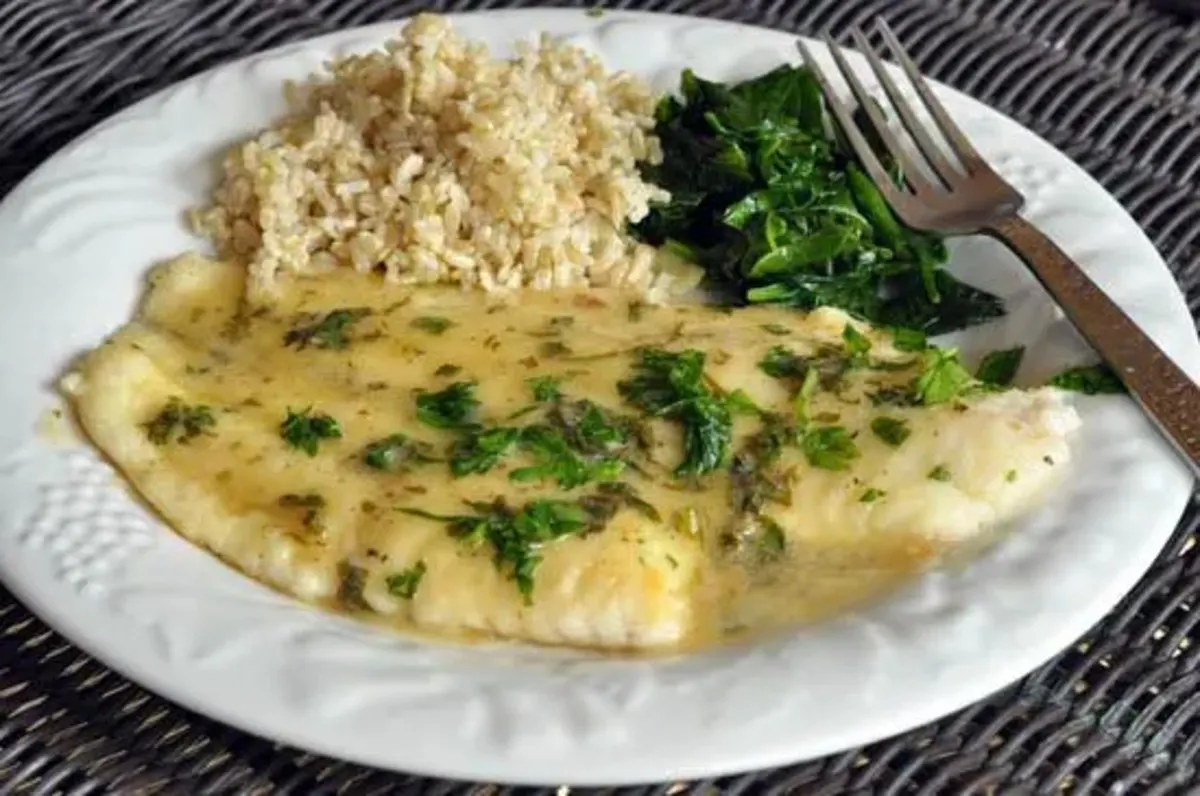 We were on a salmon kick for a long time and shrimp is always a go-to favorite, but lately we've been digging sole in all of it's varieties. Sometimes I like the petit grey sole and others the more substantial Lemon Sole. No matter which one you choose, the delicate texture and flavor of sole is always a winner, especially with the little ones and I find it a great introduction to fish for all newbies.
Most of the time we broil it up simply with olive oil and a sprinkling of salt. It seriously takes like 6-8 minutes total, depending on the size of your catch err…purchase. : ) If I want to get a little fancier and add a slightly richer flavor to the dish, I'll make a crazy quick lemon, butter parsley sauce to go over top. The creamy smoothness of the butter coats the fish nicely and is a perfect with the bright tartness of fresh squeezed lemon Juice. Throw in a little chopped flat leaf parsley and you have a meal that's easy enough for weeknights, special enough for company and delicious enough to make over and over again.
Fillet Of Sole With Lemon, Butter, Parsley Sauce
Serves 4
Ingredients:
4 (5-6 ounce) lemon sole fillets
3/4 teaspoon salt
1/2 teaspoon black pepper
1/2 cup all-purpose flour
Juice and zest of 1 lemon
2 tablespoons olive oil
1/4 cup unsalted butter
1/4 cup flat leaf parsley, finely chopped
Instructions:
1. Combine flour, salt, pepper and lemon zest in a large shallow bowl. Dredge each piece of fish in flour mixture and shake off excess.
2. In a large skillet, heat oil over medium heat. When oil is hot, add two pieces of fish to the pan. Cook until slightly brown on each side, about 2-3 minutes per side. Transfer fillets to a platter and repeat cooking process with remaining oil and fish.
3. When fish is cook, quickly make the sauce. Turn heat down on skillet to low. Add in butter. When butter is melted, stir in lemon juice and parsley. Pour sauce over fish fillets and serve immediately.