Today's holiday toy highlight is the Fisher-Price Power Wheels Ford F-150 battery-powered ride-on. This rough and rugged ride-on is fun to drive and the kids love it. Our Baby Gizmo testers took this blue Ford to the open road driving it all over the neighborhood including on grass, gravel and pavement.
We love that this Power Wheels is a two-seater so our 5 and 7 year old testers had plenty of room. This ride on works on a 12-volt battery (included) and has two speeds – 2 1/2 and 5 mph hour. With one small screw, parents can lock the vehicle into 2 1/2 mph for beginner drivers and or remove it to let the Ford loose with more experienced kid drivers.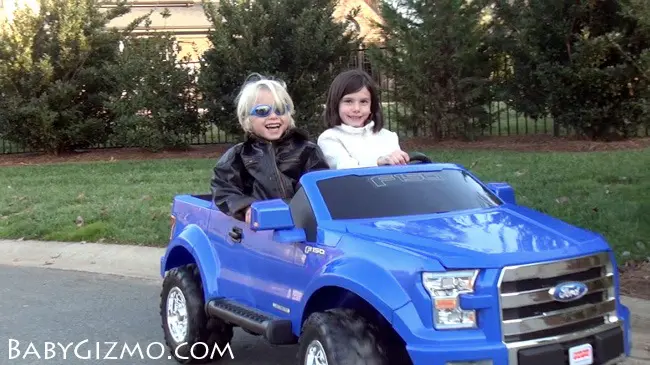 Just like you would expect from a Ford F-150, there is a roomy truck bed with working lift-and-lower tailgate to haul toys or other road essentials.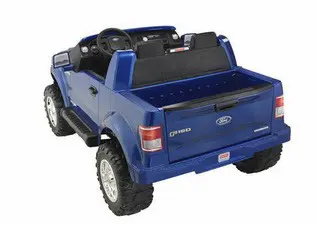 Two favorite features of the Baby Gizmo littles is the dual cup holder and the real working FM radio. In previous years, Power Wheels have had radios that only seemed to get a local AM opera station which wasn't a favorite of the kids. We are so happy that they have fixed the radio on this new F-150 because not only does it have a volume control to allow them to "rock out" but it also tunes in to many of the FM stations with crystal clear quality in our neighborhood. Not even a little static. And that isn't all! If the FM radio isn't enough, there is an MP3 input so that you child can plug in their own music to play through the vehicle's speakers.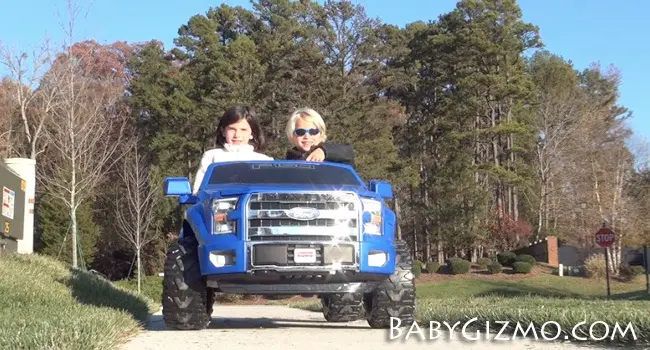 The Fisher-Price F-150 was designed for kids age 3-6 and makes a great gift for the holidays.