Given that I'm a California girl, it's only right that I share a list of fun things to do in my state's beautiful capitol city of Sacramento. When I was pregnant with my son, my husband and I actually lived in Sacramento for six months while he finished school. Those six months gave me a nice change to explore the city. Now that I have a son I always think of the fun places I would take him if we ever went back up to visit. The city is beautiful and full of child friendly activities, not to mention it has the great California sunshine almost all year round!
This magical place for children is located in Sacramento and perfect for the whole family. As soon as you enter you'll feel like you've stepped right into your favorite story book! There are over 35 different attractions from the Humpty Dumpty Bridge to the Mother Goose Stage. Your kids can even skip down the Yellow Brick Road. Adults and children 2 and up are just $4 each.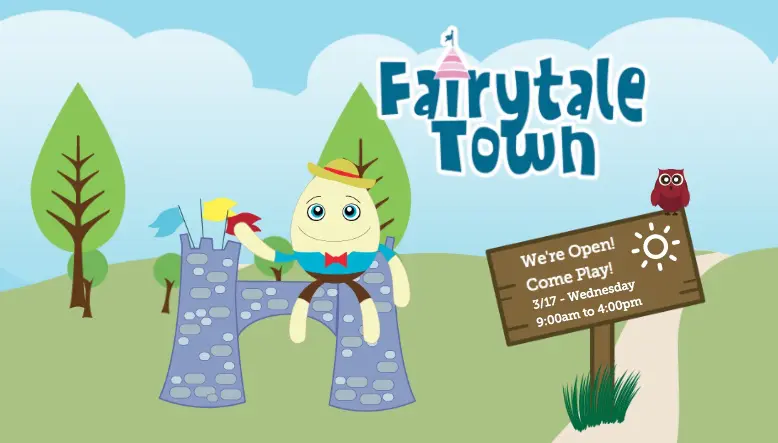 Next time you're in town, check out this fun amusement park with tons of attractions for kids! They have tea cups, mini rollercoasters, train rides, and more. Admission to this park is free but each ride requires one ticket. This would be a great place to take the kids if you're looking for an all day adventure.
The California state Capitol is a fun and educational place to take the whole family. You don't want to miss visiting this California landmark. The Sacramento Capitol is gorgeous both inside and out, plus they offer tours both guided and self guided, and there's food and souvenir shops inside too. Admission to the Capitol is free.
Chill out at one of Sacramento's frozen-treat institutions: Gunther's Quality Ice Cream, serving specialty ice creams including Swiss Orange Chip and Green Tea. This sweet shop will be a big hit with the kiddos and you can try out some delicious and unique flavors while you're there.
Sacramento RiverTrain.
RiverTrain's 28-mile ride begins in Woodland, passes through Fremont Trestle and stops in Luvdahl to prepare for the return trip. RiverTrain also stages special events such as a Murder Mystery Dinner train and a Great Train Robberies Ride. This is the perfect place to take the little train lovers in your life.
Raging Waters.
If you're hitting Sacramento during the summer, be sure to stop at Raging Waters to cool down! They've got one of the biggest wave pools in the world and tons of slides and attractions! You can rent lockers and cabanas and there's always plenty of lounge chairs. Be sure to wear sunscreen!
What kid doesn't love the zoo? The Sacramento Zoo is fairly small but has lots of monkeys, raccoons, birds, and a big reptile house. Entrance is $9 for adults and $6 for children.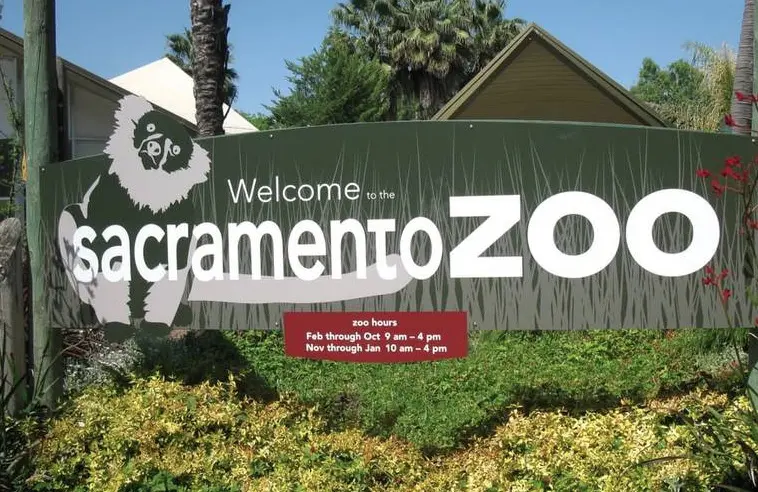 Sutter's Fort Sutter's Fort State Historical Park is an ideal place for families to learn about Sacramento's early history. A self-guided audio tour is available as well as hands-on activities. Admission is very affordable at just $4 for adults and $2 for children.
Here's a great place to take kids who love cars. The displays are amazing, you can see some old classics and learn some history. They are also known to have awesome and very friendly guides! Admission is $8 but children under 5 are free. The Museum is a large warehouse-type building that is not temperature controlled, so bring your sweater in the winter and dress for warm weather in the summer.
Do you live in Sacramento or have you ever visited before? What fun things would you add to this Sacramento Travel Guide? Leave us your suggestions, we'd love to hear them!