Palm Springs, California, is a gorgeous desert oasis offering tons of fun things to do for your whole family. If you enjoy the heat, breathtaking desert scenery, and Palm Coast life, then keep reading on for things to do while you're there. Just don't forget the sunscreen and the water bottles, because it gets pretty hot!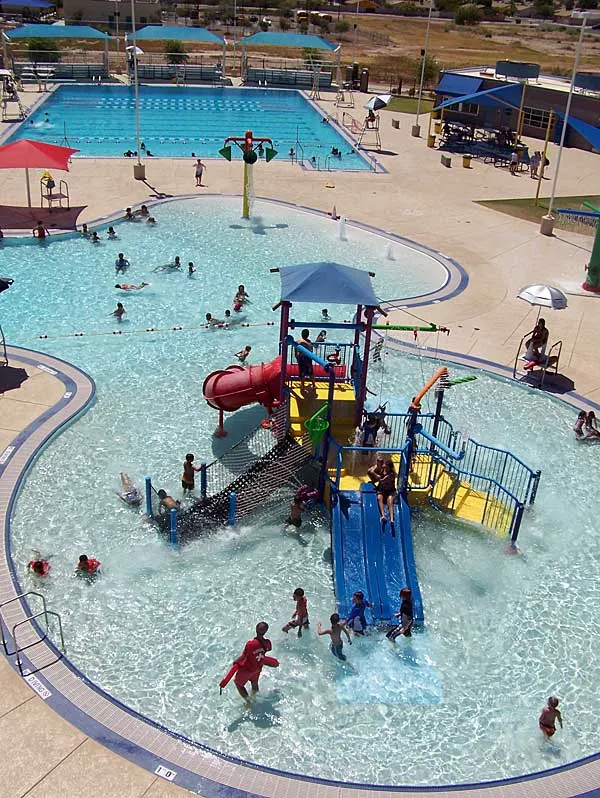 1. Palm Desert Aquatic Center
This giant water center has three pools, slides, diving boards, and it can even be rented out for parties or family get-togethers!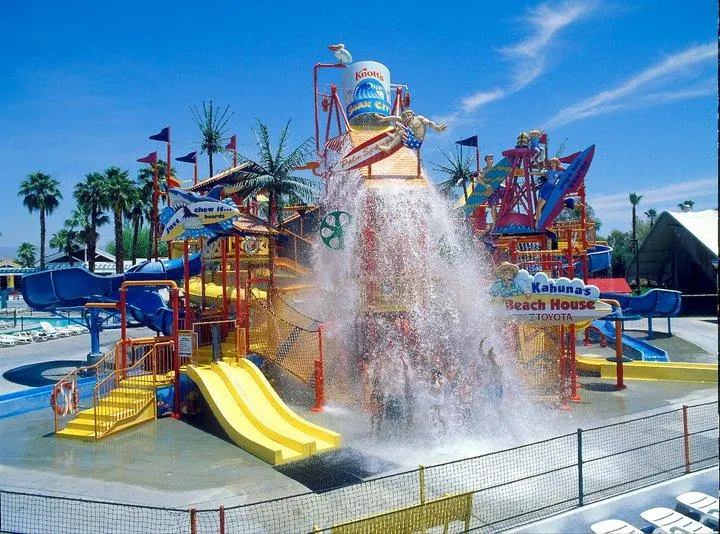 2. Knott's Soak City
You're probably going to want to spend a lot of your time in the pools due to the heat, especially if you go during summer. That's why Knott's Soak City is one of our top picks of things to do in Palm Springs. Take the whole family to have a whole day of fun and cool off in the lazy river!
This museum is hands on and really lets your kids learn first hand and explore their creativity! Plus it's fun for adults too! Entrance is $8 for kids and adults ages 2 and up. Be sure to check their site for hours of operations and schedules of special events they have!
Let your family soar over the Coachella Valley and see the sites from sky high! The kids will ooh and aah over this and the adults will love the breathtaking views.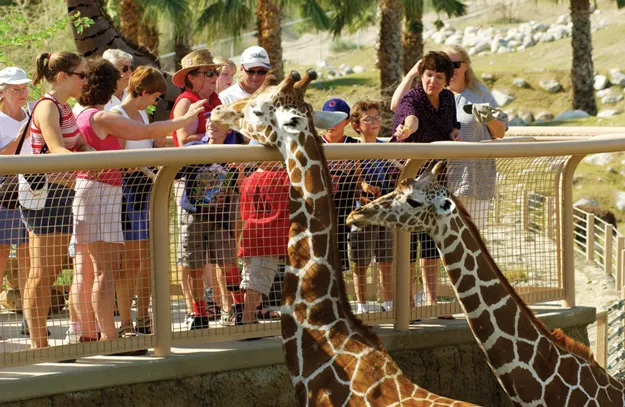 Everyone loves the Living Desert! Part zoo, part botanical gardens, this place also has a nature preserve and a new Wild Life hospital where you can see where the animals are taken care of! You can spend the whole day exploring and learning here! Adults are $17.25 and children are $8.75.
6. Take a hike
Palm Springs has so many great hikes and trails to explore! Do them by foot, by bike, or go exploring in your car. Pack a lunch and make sure you bring plenty of water.
7. Explore hotels
Palm Springs is known for some amazing and famous hotels like The Ace, The Parker, and The Saguro. Explore the huge properties, grab a bite to eat, and don't forget to take pictures in front of the iconic ACE sign.
A great place to explore all things planes and air, kids and adults are both bound to love this place. You can even climb up into the planes! Just no test driving. 😉
Have you visited Palm Springs? What was your favorite family friendly place? Let us know in the comments below!
OTHER CALIFORNIA TRAVEL GUIDES
Omni Rancho Las Palmas Palm Springs Travel Guide