Our journey from Chicago to North Carolina is in full swing! Sure, it seems like we have been moving since January (which is completely true!) but we didn't actually leave Chicago until a couple of weeks ago. We spent two weeks with family in St. Louis on a mini-pitstop in our journey, but we waved goodbye and hit the road last weekend!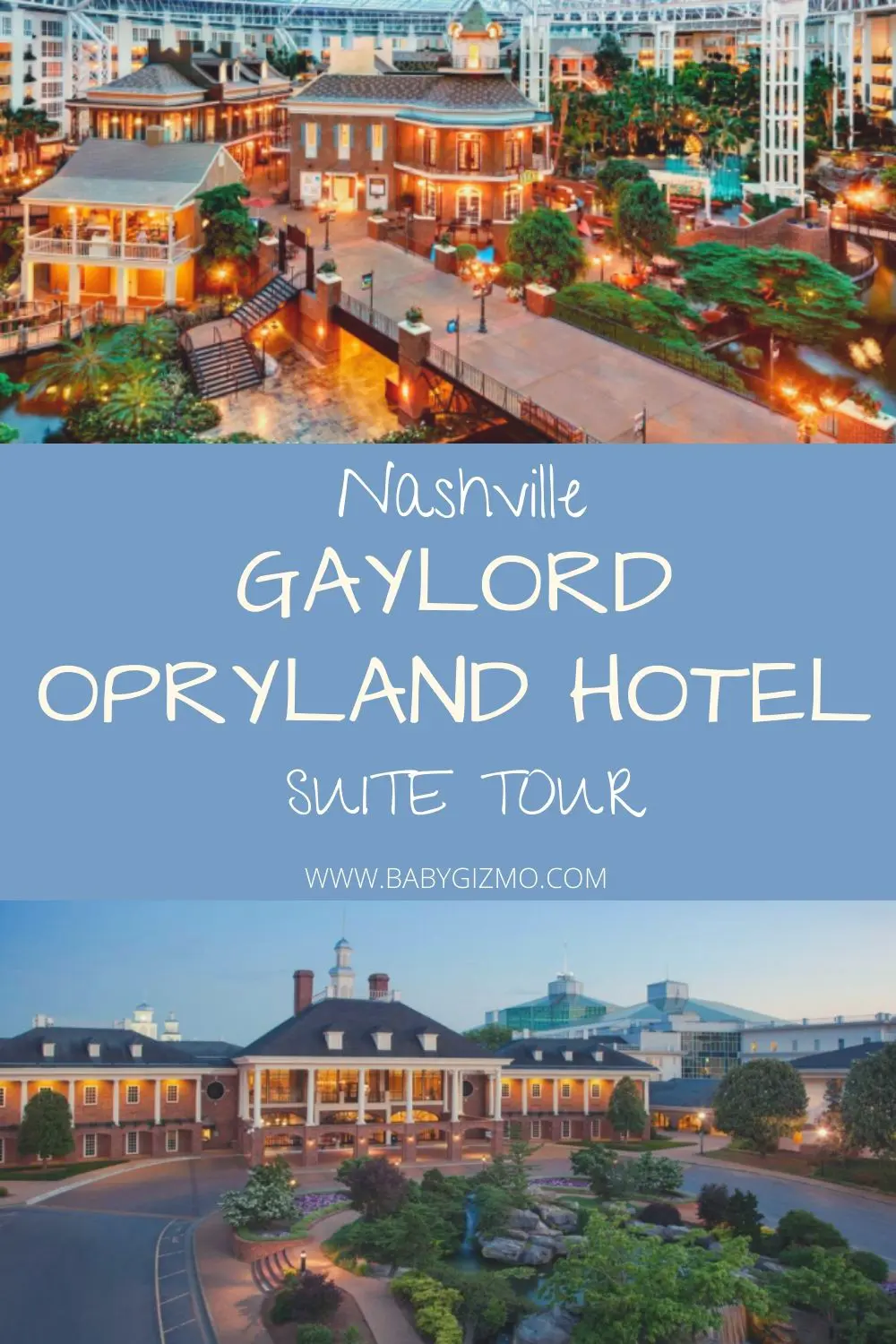 Our first stop was Nashville! It wasn't quite half-way to our destination but the kids have never been there and my husband and I had never been to Opryland Hotel, so Nashville made the cut.
The Gaylord Opryland Hotel is owned by Marriott, and we knew we would love it as soon as we drove up. This expansive resort has pools, restaurants, an arcade and other family-friendly things to do. Before we get into a full resort review, we had to dedicate a post entirely to our room. That's right, the suite that we stayed in was THAT good. It deserves its own room tour in its own video. We stayed in one of the suites at Opryland, and let me tell you, this room was bigger than many people's entire apartments. Let's just say, it was bigger than pretty much 95% of the apartments in NYC. Or so I've heard.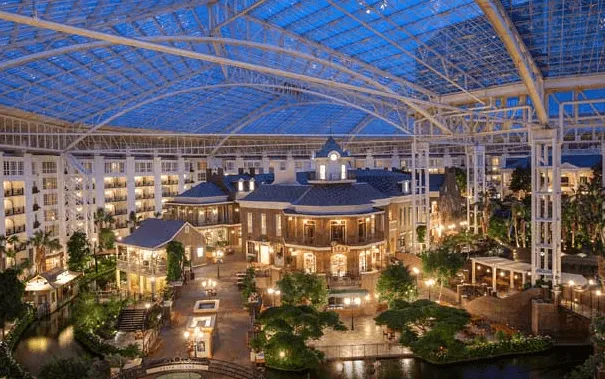 When we checked-in, the wonderful lady behind the desk spoke the magic words, "It looks like you have been upgraded."
Upgraded? Woot! Woot! We couldn't wait to see what our room looked like! The hotel was amazing so we knew the room had to be good. When the lady explained that the room had a "parlor" we almost giggled out loud like school girls. We didn't even know what a "parlor" meant but it is basically the biggest, best living room ever!
And if that isn't enough, there were two bathrooms and a separate bedroom! A mother's dream, I tell you!!
Watch our Baby Gizmo Travel Video of the Opryland Suite Tour to see a sneak peek of the room…

*Disclosure: We did receive a "media rate" for our room at the Opryland, but as always, all thoughts, opinions and statements are our own.