Remember when the Whole30 and the 21 Day Fix were all the rage? Let's forget about those for a moment and make gluten free cookies.
I'm sure some steadfast folks are still with it, but I was totally derailed once I found out I was pregnant. I need my carbs. My sugar fix. Even though I'm not strictly following one clean eating plan or another, I am still aiming to find treats that fall on the healthier spectrum.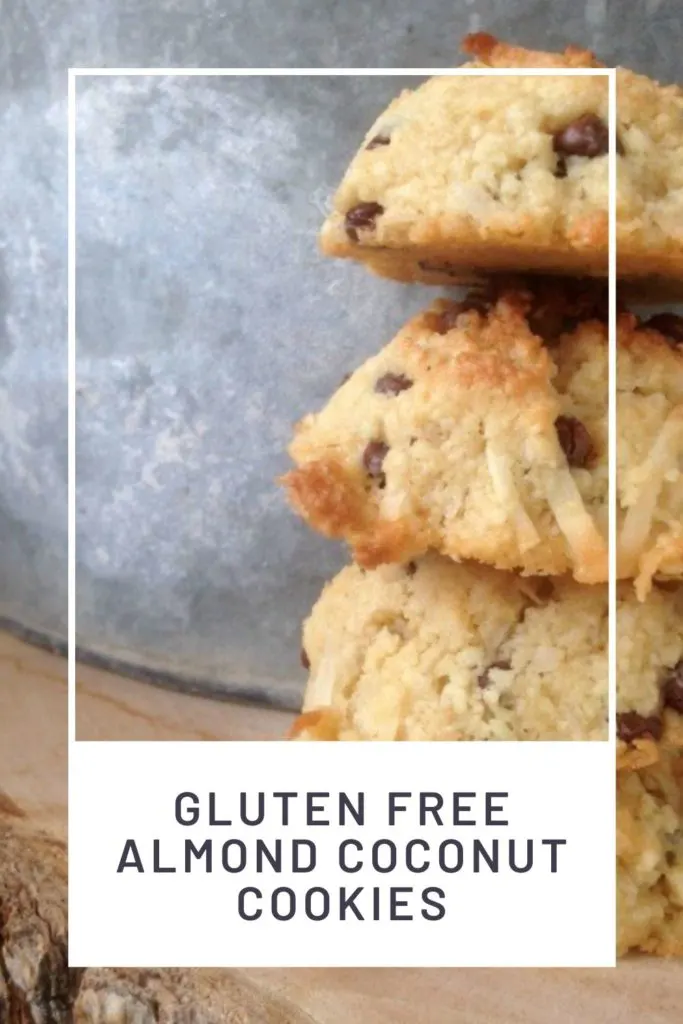 That's where these gluten free cookies by the Minimalist Baker come in. I consider them a top pick around here now. And they're quite healthy when it comes to cookie ingredients! The flavor and texture are both absolutely scrumptious!
Ingredients … if you're wise, you'll double this recipe!
1 1/4 cups almond meal
1/4 cup mini chocolate chips
1/2 cup shredded unsweetened coconut
1/2 teaspoon baking powder
1/4 teaspoon sea salt
1/3 cup brown sugar
1 egg
3 tablespoon coconut oil, melted
1/2 teaspoon vanilla extract
Gluten Free Cookie Directions
Mix dry ingredients together in a large mixing bowl. In a separate bowl, mix the egg with a fork. Add melted coconut oil and vanilla and whisk it all together. Drizzle wet ingredients into dry ingredients and combine well.
Chill dough in the fridge for a minimum of 30 minutes. This dough is more wet than most cookie doughs so firming it up helps to form better balls.
Once chilled, form gluten free cookie balls and gently press into circles on a cookie sheet. Bake at 375 degrees for 8-10 minutes.
I've made this recipe a good 10 times over the last year and I think I'm going to mix it up with white chocolate or butterscotch chips next time! Maybe even a mix for a fun fall look!