Eating gluten free, or hosting a gluten free guest at your Thanksgiving dinner this year, does not mean you need to sacrifice flavor! Whether you are comfortable cooking gluten free or trying to accommodate someone else, these side dish recipes are all winners in my book.
As Thanksgiving approaches, many hosts are presented with the delightful challenge of accommodating diverse dietary preferences and restrictions among their guests. One increasingly prevalent dietary need is gluten-free dining, which is essential for individuals with celiac disease or gluten sensitivity.
While the centerpiece of the Thanksgiving table often revolves around the golden-roasted turkey, considering gluten-free side dishes can be a game-changer for your holiday feast. Not only does it ensure that everyone around your table can enjoy the meal, but it also offers an opportunity to explore a world of vibrant flavors, unique ingredients, and creative culinary options that can tantalize the taste buds of all your guests. In this article, we will explore the many reasons why serving gluten-free side dishes on Thanksgiving is a great idea, from inclusivity to culinary innovation, and how it can enhance the holiday experience for all.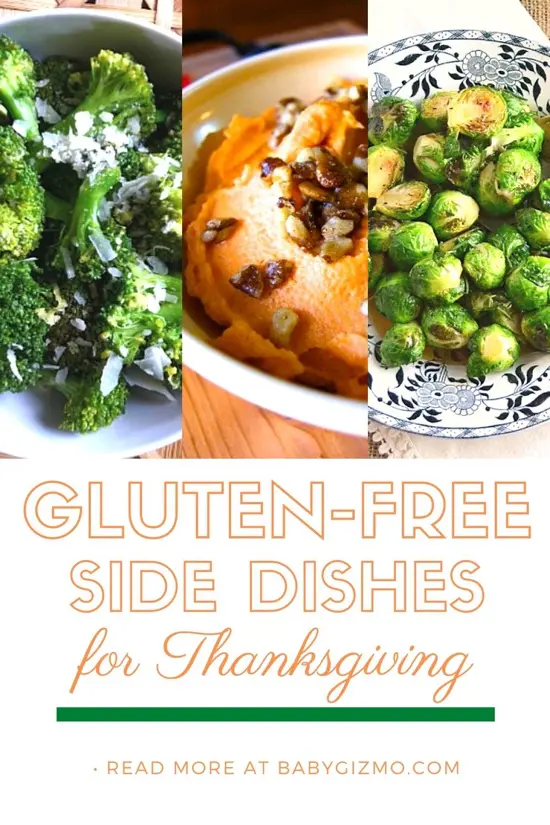 I chose a wide variety of side dish options to choose from – vegetables, rich and hearty, and savory. Please let us know your favorites in the comments!
Gluten Free Side Dishes for Thanksgiving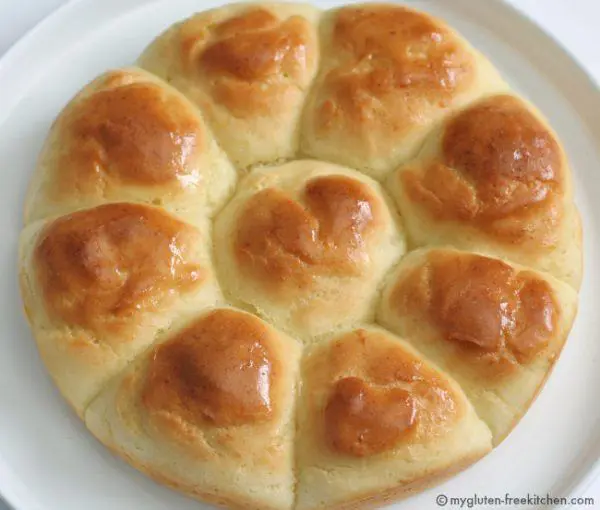 Pull Apart Dinner Rolls from My Gluten Free Kitchen
Gluten Free Pull Apart Dinner Rolls
Gluten-free Dinner Rolls that taste like grandma's holiday rolls! We enjoy these gluten-free rolls at the holidays and year-round!
Check out this recipe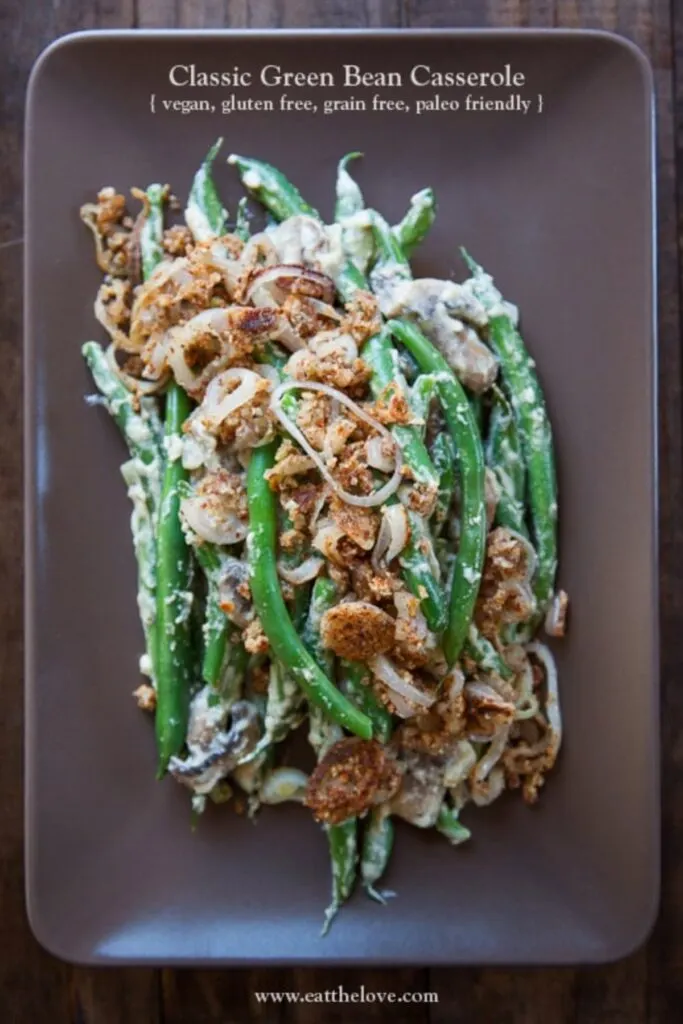 Vegan Green Bean Casserole from Eat the Love
Gluten Free Green Bean Casserole
Looking for a Green Bean Casserole recipe using REAL ingredients? Try this vegan, gluten-free, grain-free, paleo-friendly recipe that tastes the best!
Check out this recipe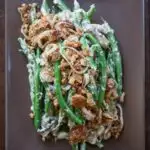 Roasted Cauliflower for the Garlic Lover from Allergy Free Alaska
GARLIC LOVER'S ROASTED CAULIFLOWER
When cauliflower is roasted in the oven, it gets nice and golden, and a little crispy! It's almost like a caramelization of sorts.
Check out this recipe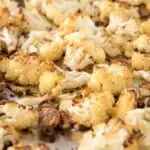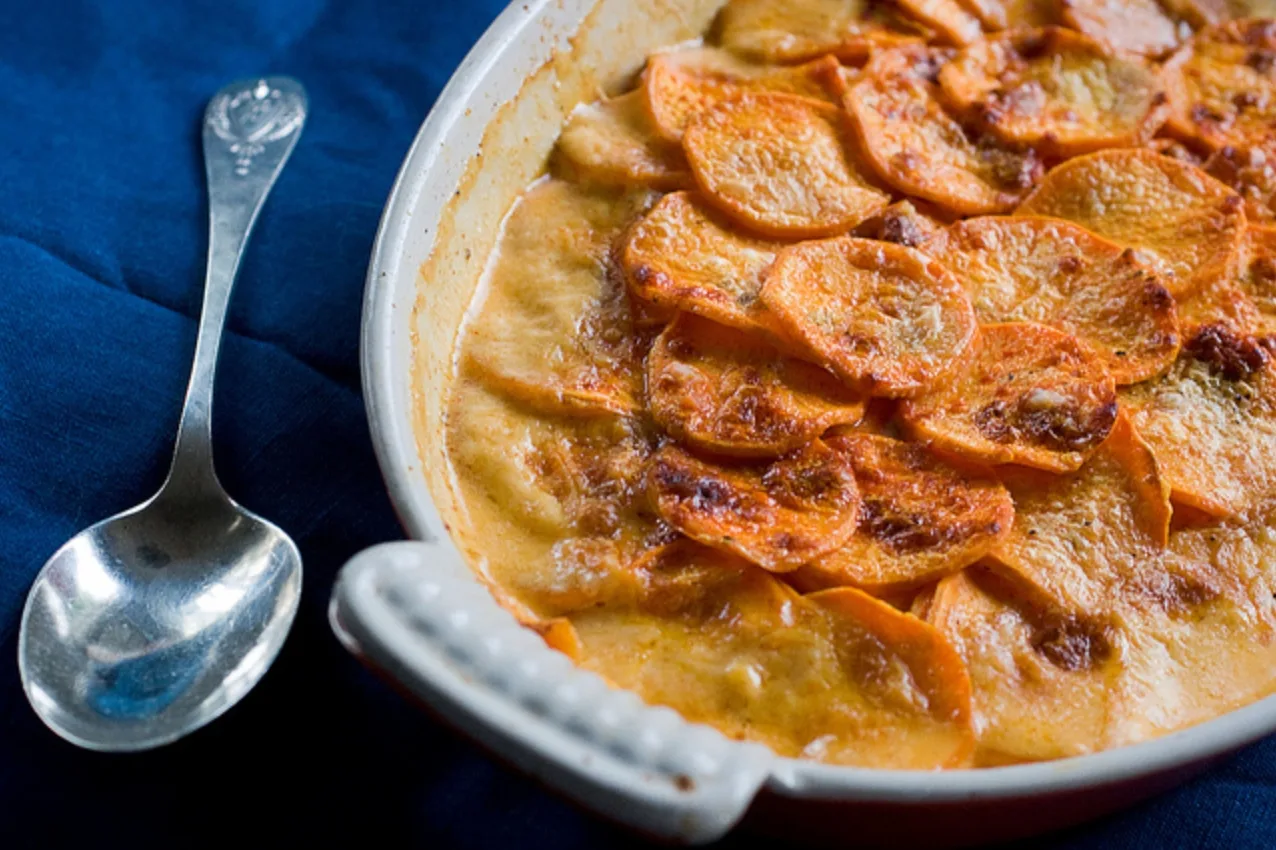 Smoky + Spicy Sweet Potato Gratin from The Domestic Front
Spicy Sweet Potato Gratin
They are not gooey with brown sugar, or covered in marshmallows. What they are is creamy and spicy and sweet and smoky. They're also easy and practically foolproof and, depending on how liberally you apply the cayenne, almost universally popular.
Check out this recipe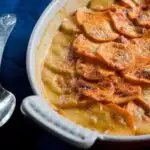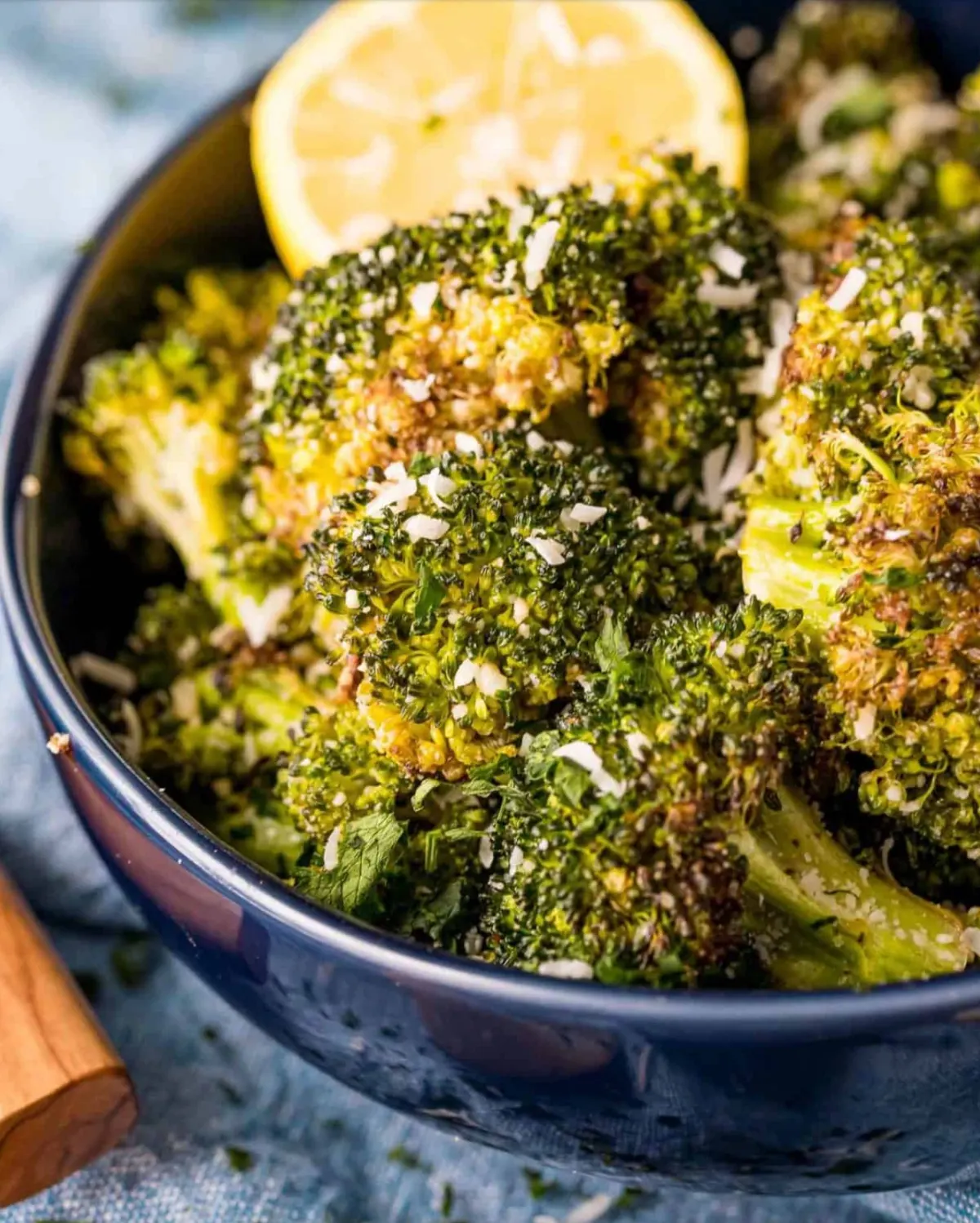 Lemon Roasted Broccoli With Parmesan from Rachel Cooks
Lemon Roasted Broccoli With Parmesan
Tired of plain ol' broccoli? Try this amped up lemon roasted broccoli with Parmesan cheese. It's easy and so delicious!
Check out this recipe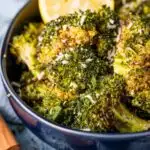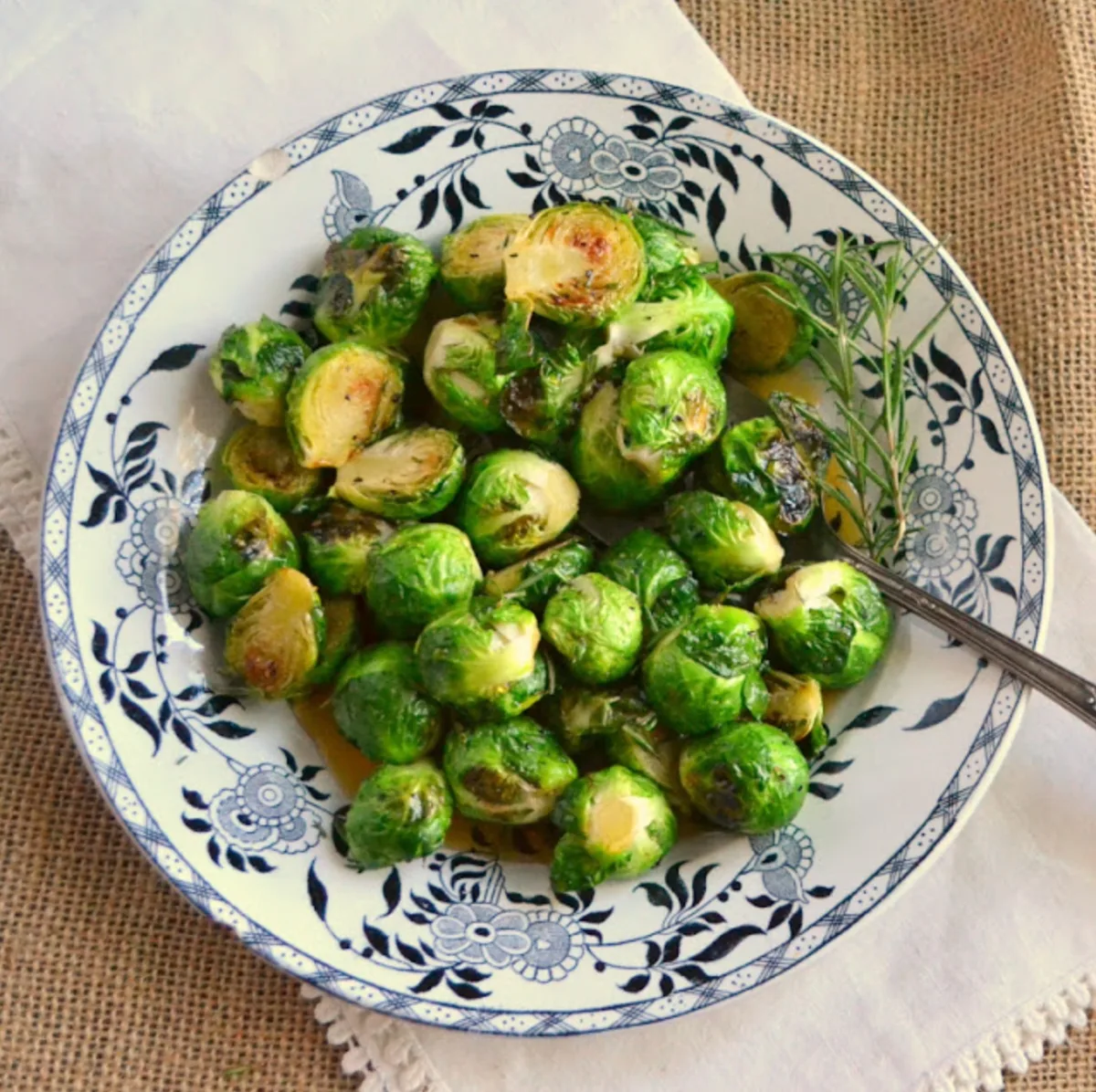 Roasted Cider Glazed Brussel Sprouts from The View from Great Island
Roasted Cider Glazed Brussels Sprouts
Roasted Cider Glazed Brussels Sprouts ~ this easy side dish will convert any Brussels sprout hater in your family, guaranteed!
Check out this recipe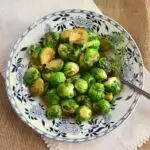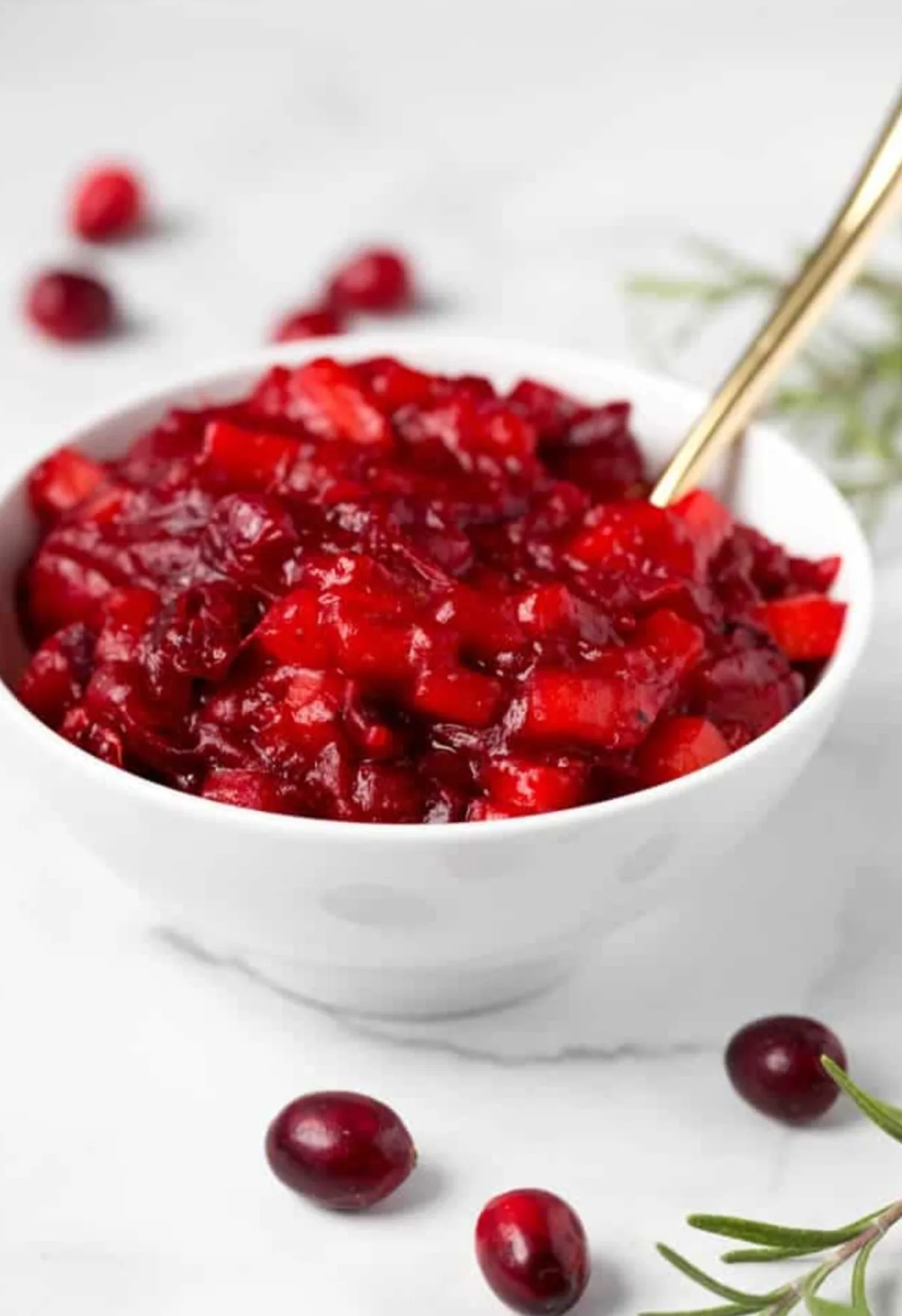 Apple Cranberry Sauce with Orange and Ginger from Spoonful of Flavor
APPLE CRANBERRY SAUCE
Combine a few simple ingredients in a saucepan to make this fresh homemade apple cranberry sauce recipe! This homemade cranberry sauce is packed with flavor and is paleo and naturally gluten free.
Check out this recipe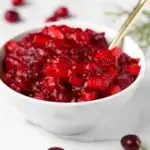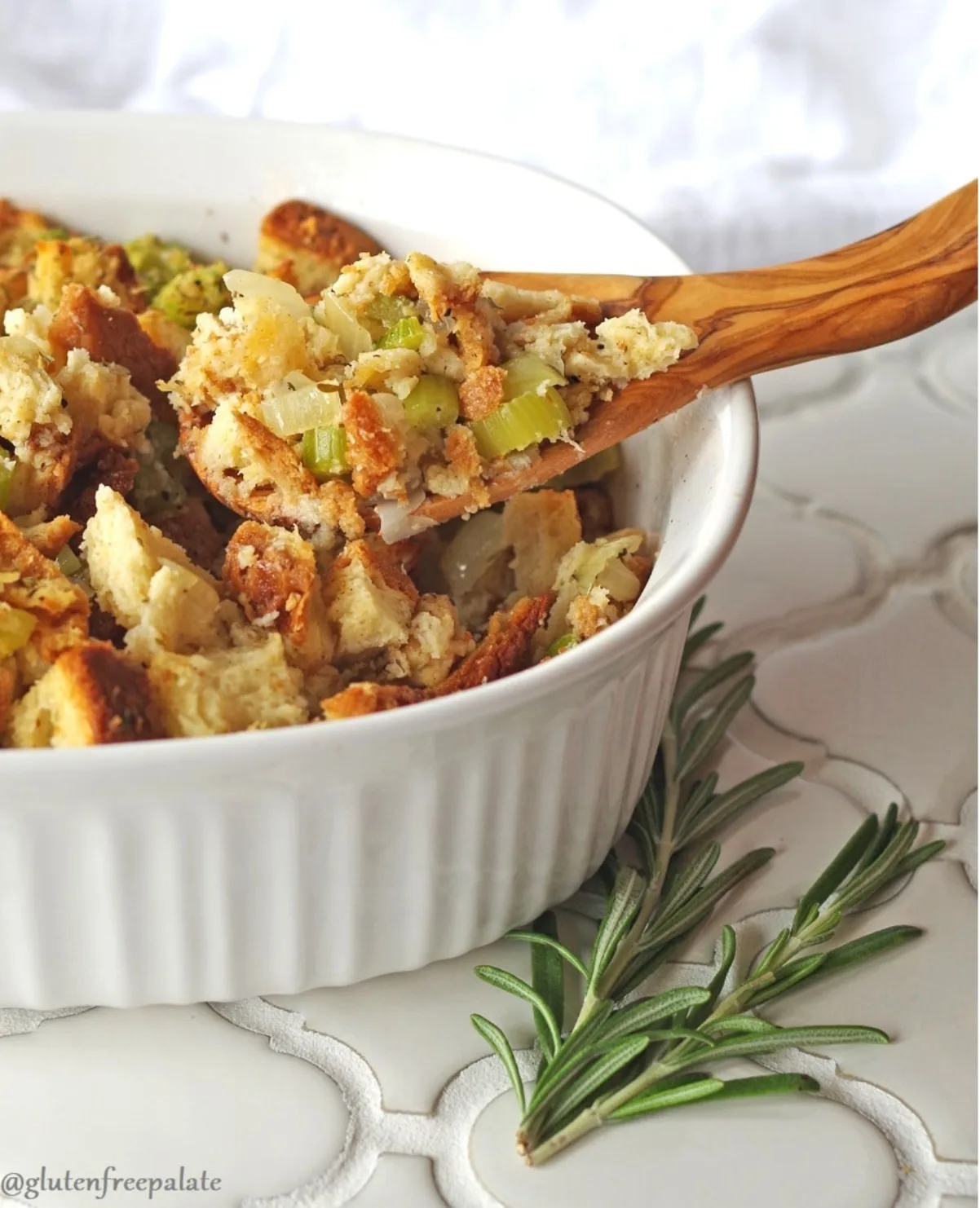 GLUTEN-FREE STUFFING from Gluten Free Palate
Gluten Free Stuffing
Gluten-Free stuffing that is bursting with flavor, simple to make, uses only ten ingredients, and is perfect gluten-free stuffing recipe for baking or stuffing a Turkey.
Check out this recipe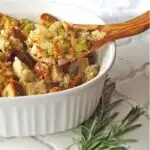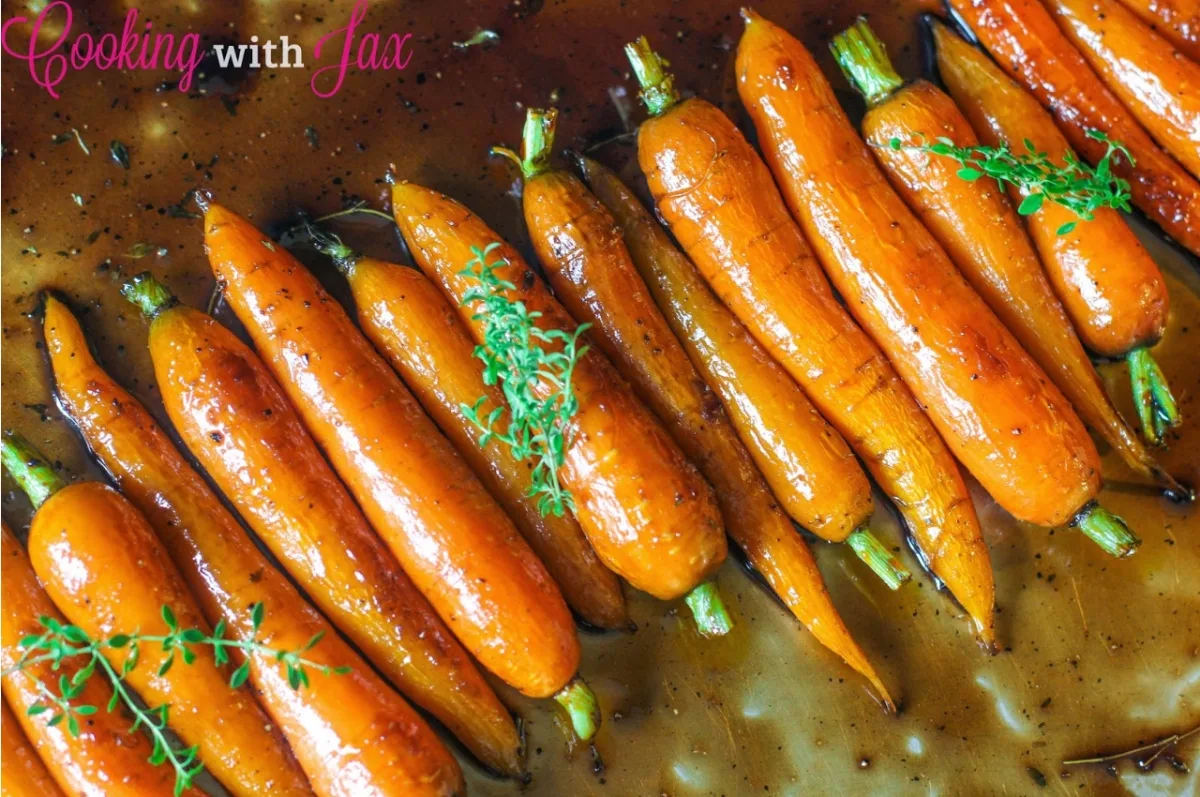 Balsamic Glazed Carrots from Cooking with Jax
Balsamic Glazed Carrots
The honey and sugar makes a sweet crust on the carrots, while the vinegar cuts the sweetness with a bit of sour and creates a glaze.
Check out this recipe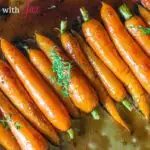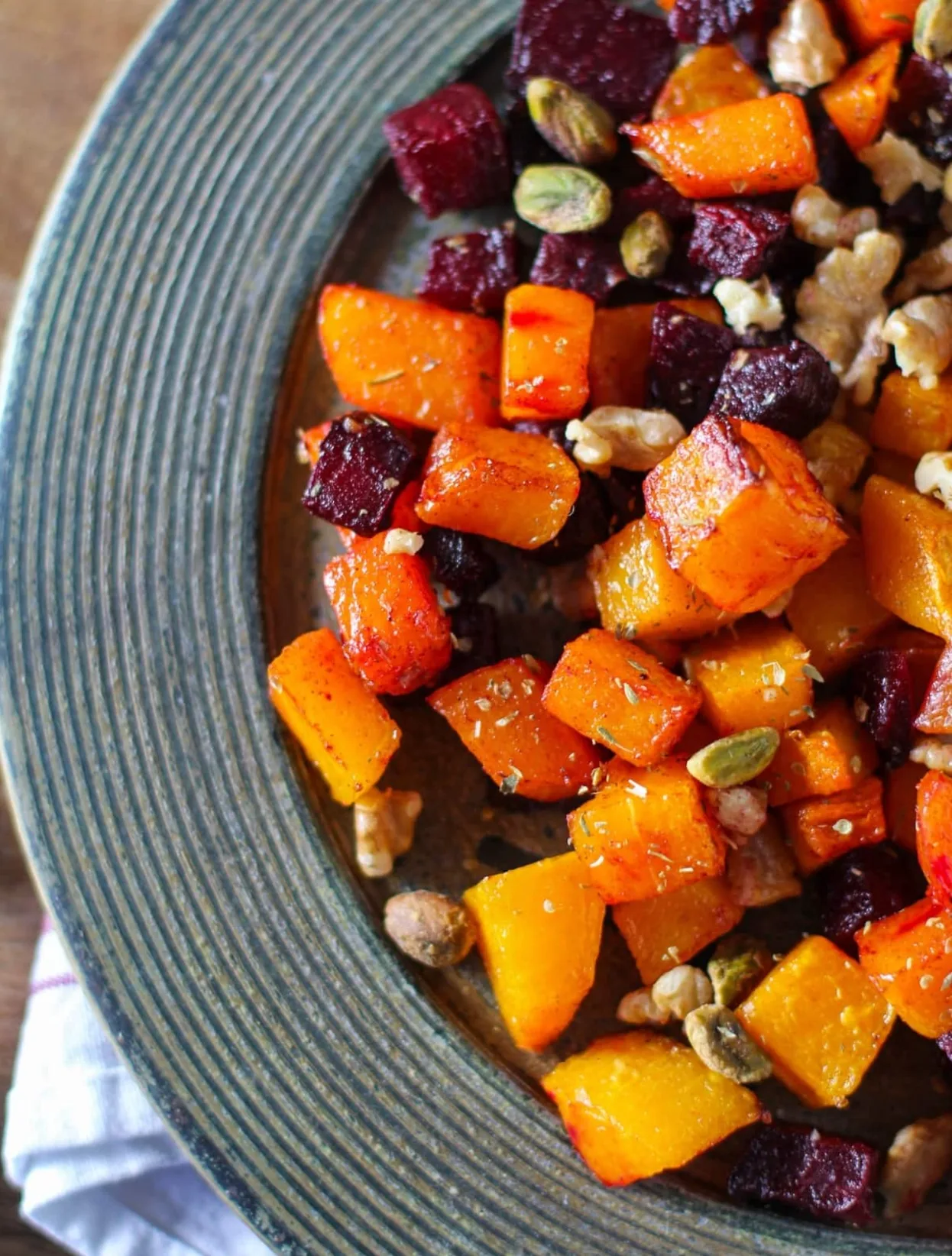 Maple Roasted Butternut Squash and Beets from The Roasted Root
MAPLE ROASTED BUTTERNUT SQUASH AND BEETS
Maple roasted butternut squash and beets are easy to prepare and a delightful healthy side dish! Whip them up for friends and family for dinner gatherings. Loaded with Vitamins and antioxidants, this simple yet delicious vegetable side dish tastes heavenly!
Check out this recipe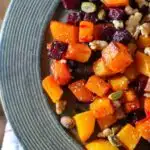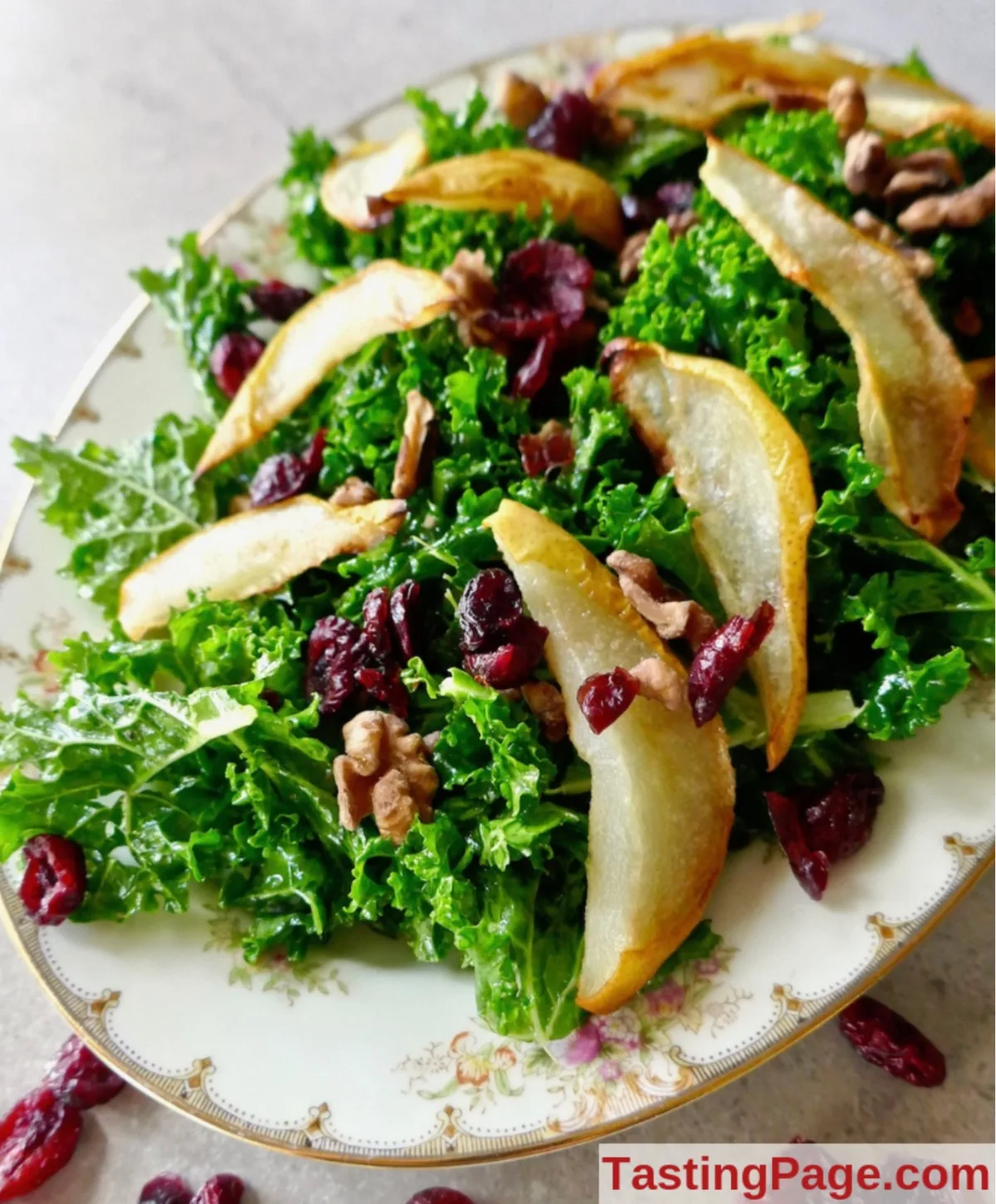 Roasted Pear, Walnut and Kale Salad from Tasting Page
Roasted Pear, Walnut, and Cranberry Salad
This roasted pear, walnut, and cranberry salad is a great side for a holiday dinner or any weekday meal. The salad is paleo, vegan, gluten free, dairy free, and Whole30 friendly.
Check out this recipe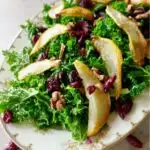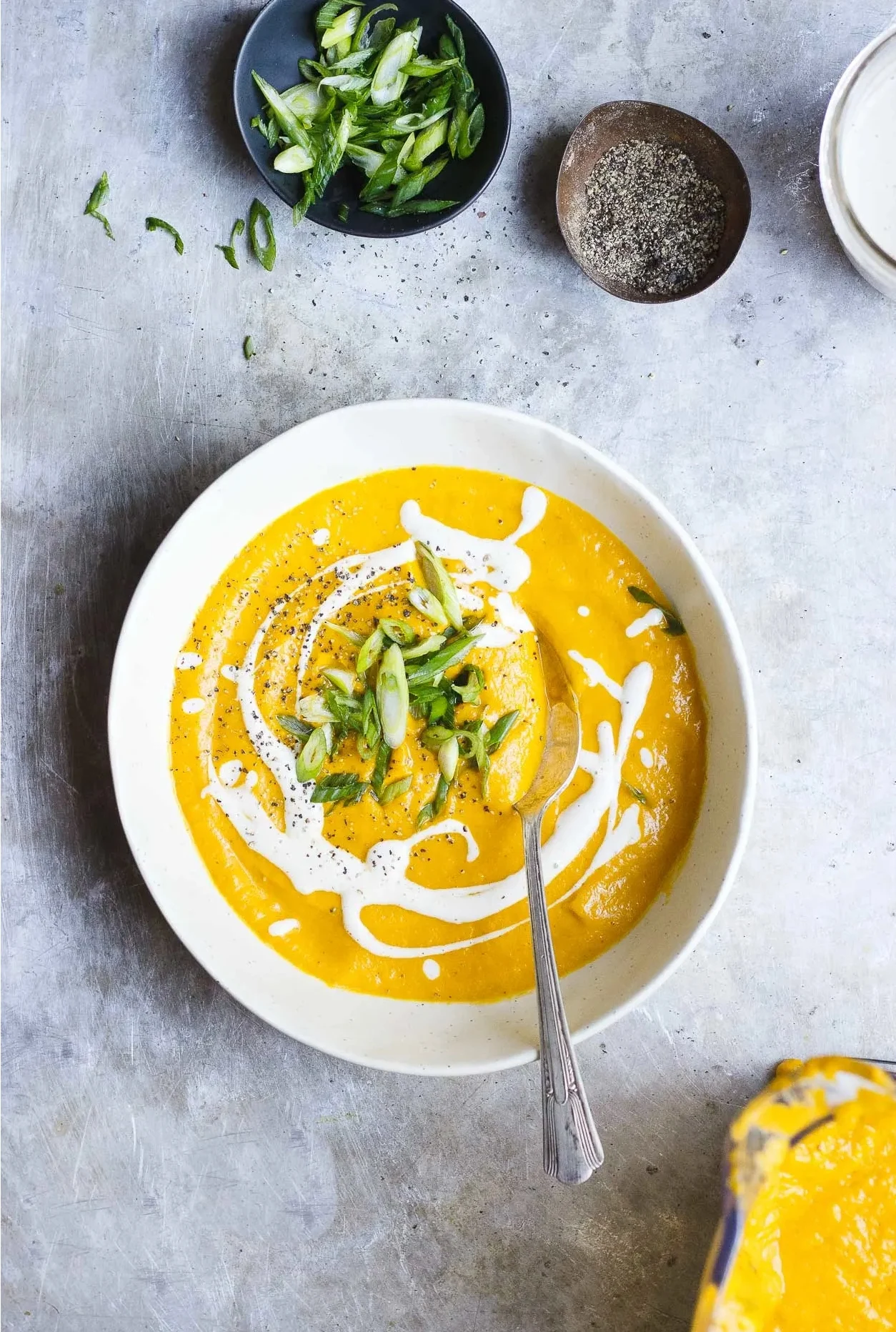 Golden Beet Soup from With Food and Love
Caramelized Golden Beet Soup with Fall Roots + Garlicky Yogurt
Vegan, gluten-free caramelized golden beet soup.
Check out this recipe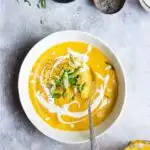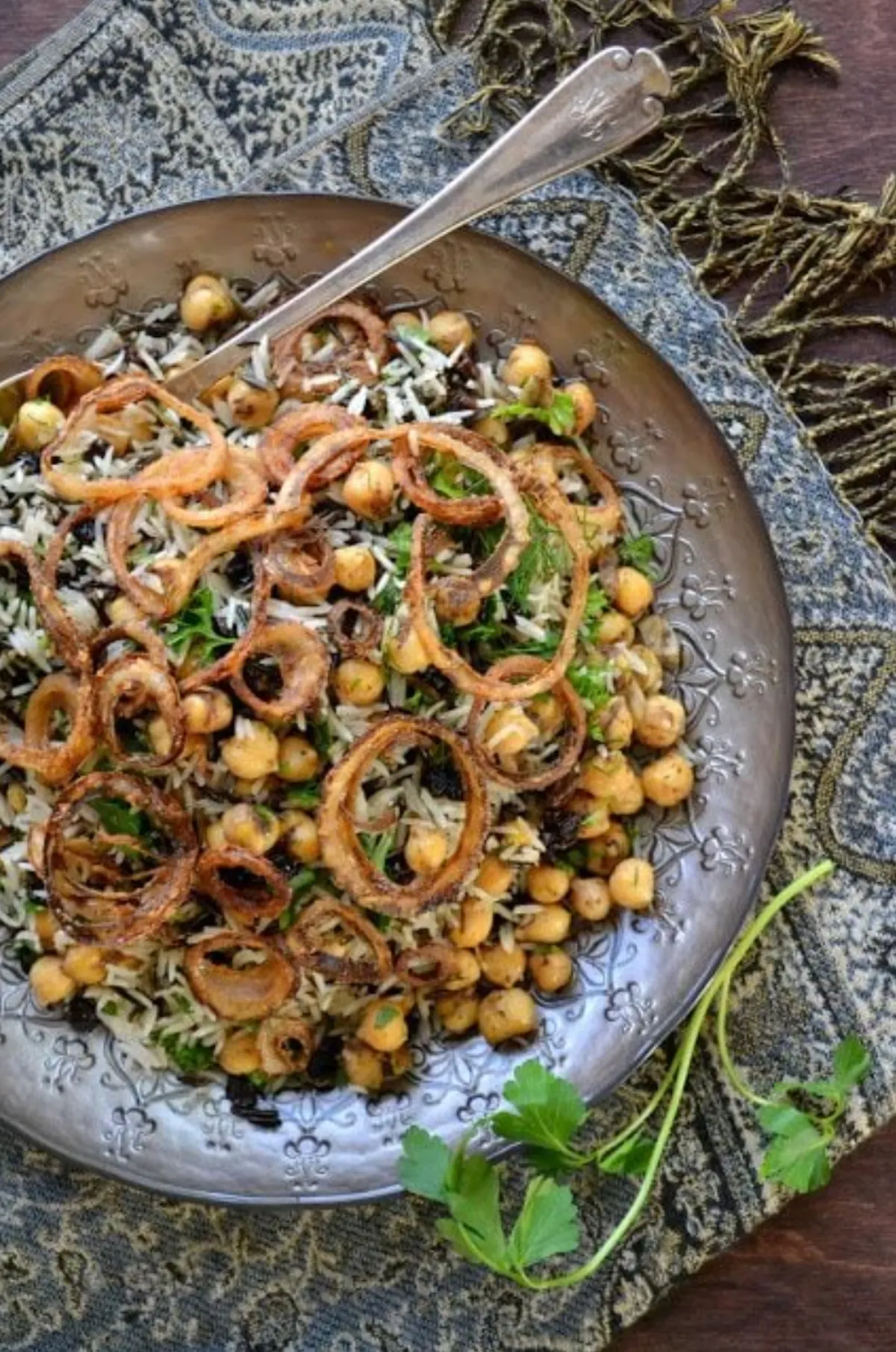 Basmati and Wild Rice with Chickpeas, Currants, and Herbs from The View from the Great Island
Basmati and Wild Rice with Chickpeas, Currants and Herbs
This Basmati and Wild Rice with chickpeas, currants and herbs is a naturally vegan and gluten free rice pilaf, and makes a stunning side dish or hearty vegetarian main course.
Check out this recipe