This post is in partnership with The Op Games
It's time for a Family Game Night! With all this time at home with the family, we have started regular Family Game Nights, to not only get the teenagers to leave their room, but to give us a chance to routinely laugh as a family. We love all types of games and thrive on finding the newest games of the season especially around the holidays.
This year our two, new, go-to games are Telestrations Upside Drawn and Hues & Cues. The kids love them, they are easy to play and allow everyone to participate the entire time (so we don't lose the teens into their phones between plays).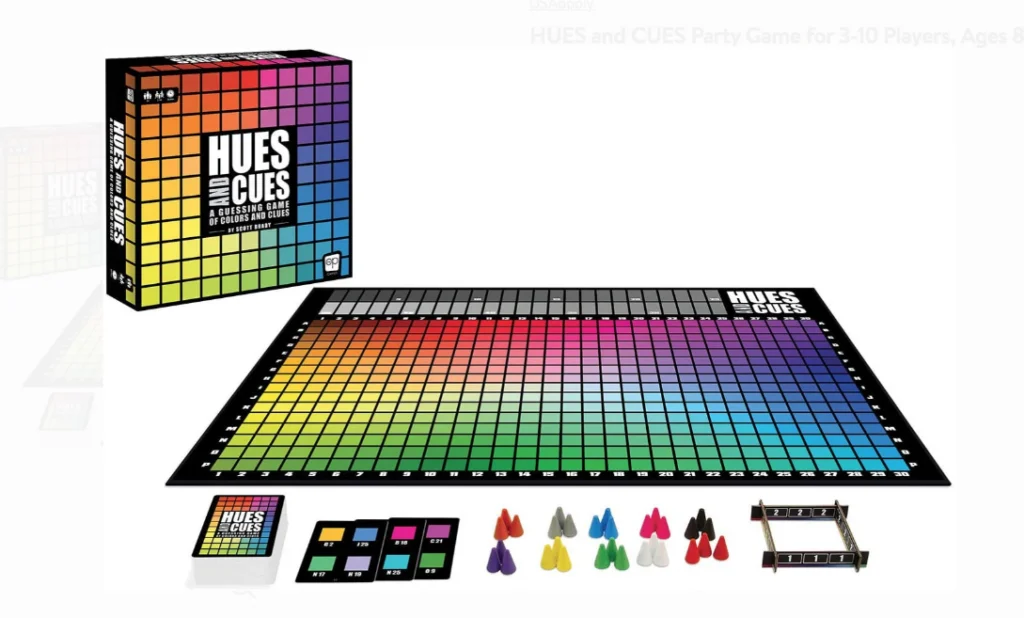 Hues & Cues is a colorful new board game that really shows you that everyone sees color differently. With a vibrant board of 480 shades of color, it's fun for ages 8 and up and can be played in 30 minutes or less. Players are challenged to make connections to colors with words. Using only one and two-word cues, players try to get others to guess a specific hue from the 480 colors on the game board. The closer the guesses are to the target, the more points you earn. It's a great family game and is going to be a hit over the holidays.
You can pick up Hues and Cues at Target or on Target.com for $24.99 at Target.
If you want to see how Hues & Cues is played up close and personal, you can watch our Hues & Cues Family Game Night that played out LIVE on the Baby Gizmo Facebook Page.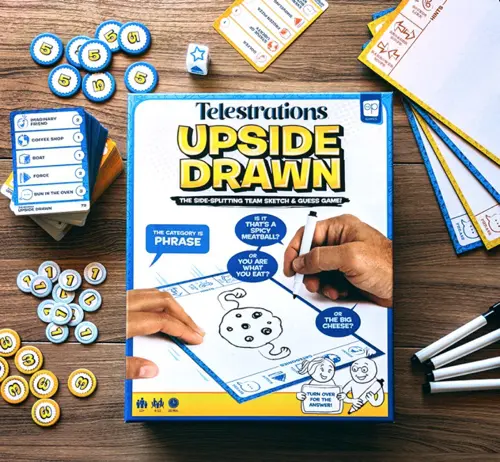 Telestrations Upside Drawn is a new spin on last year's favorite game, Telestrations. It involves drawing, guessing and lots of laughing. This game puts a "teamwork spin on 'The Telephone Game Sketched Out' by putting the pen in one person's hand, and control of the board in another's! Only through "Up" or "Down" directives can the team put the pen and board together to guess the clue first! The team to reach 20 points wins!"
Giving each person a turn with with the pen and another person control of the sketch board results in some hilarious drawings. The kids especially love this game because they love finding out what someone was trying to draw with the "help" of another player.
Telestrations Upside Drawn is a very easy game to understand so the entire family can get in on the action. Your family (or friends!) will divide into teams with each team receiving a mini white board ("drawing board") and a dry-erase marker. With all teams playing at the same time to be the first to guess the word, it's a great fast-moving game that keeps everyone involved. This type of game is especially important with teens as they have a history of getting lost in their phone when it's not their turn. Every round is everyone's turn in this game! This quick, fun and easy game to play can be played in 20 minutes or less.
You can pick up this game at Target or Target.com for $19.99.
If you'd like to see how Telestrations Upside Drawn is played, join our upcoming LIVE FAMILY GAME NIGHT on the Baby Gizmo Facebook page on Monday, December 14 at 8:00pm ET.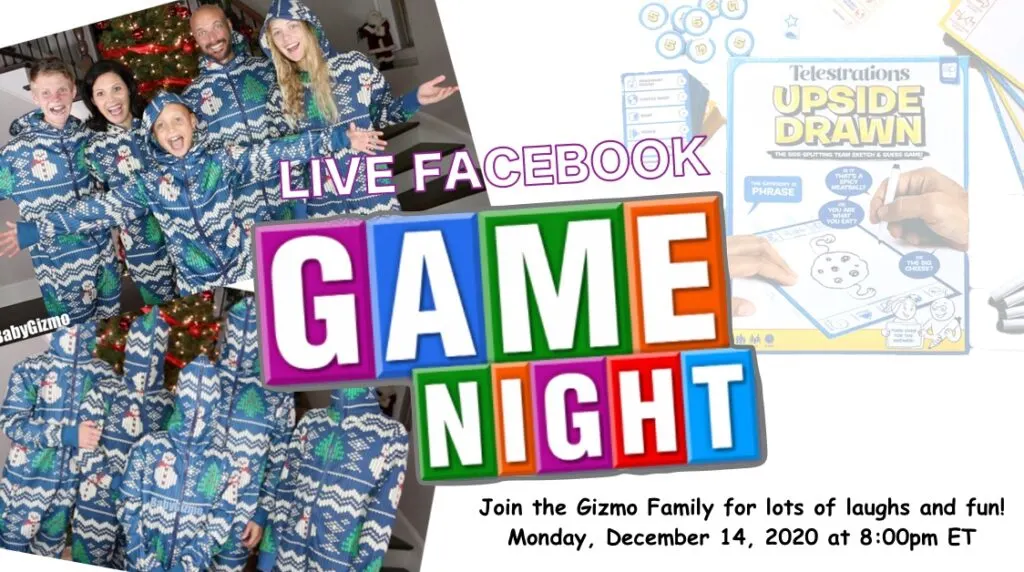 Hopefully this helps you to prepare your family game nights for the holidays! Don't forget to pick up these two games – Hues & Cues and Telestrations Upside Drawn.
As a bonus, some of my funniest friends on the internet got together (virtually, of course!) to make this hilarious video about our favorite games!
Does your family do Family Game Night? Why not hop on over to our brilliant Toy Storage ideas? 8 Clever Toy Storage Ideas
*Disclosure: This post was in partnership with The Op Games. As always, all thoughts, opinions and statements are our own.