Ah, toys. No matter how many promises you make about how few toys your child will own—you're going to be a minimalist!—and no matter how firmly you state that you will not have your child's toys all over your house, you will be wrong. There's always something more and there's never enough toy storage. And that goes double for books. Are you looking for toy storage ideas? We got you.
Where will you put it all? Check out these awesome toy storage ideas!
Storage in Plain Sight: Speaking of books, check out this newsstand-style book display! Whether you arrange the books in color groups or just toss them up any old way, this a great example of storing things in plain sight. And having the books' covers visible means the kids are more likely to grab them—especially your non-readers who would have a hard time picking out a book by the title on its spine.
Peek-a-boo Storage Bags: This idea of a kids toy organizer is so awesome for storing a collection of small things (looking at you, Shopkins)! The peek-a-boo window makes it easy for children to know what's inside, and what their options are for play. Choose fabric patterns that coordinate with whatever room you'll keep the toys in, and you can utilize the wall space to hang the bags and store toys without looking like a toy store.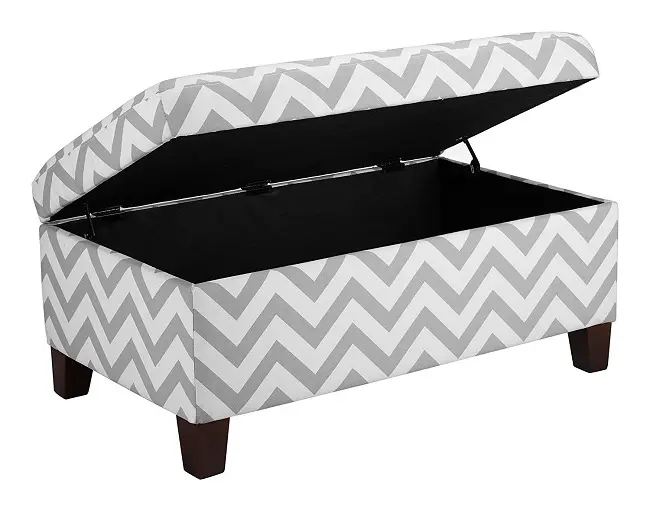 Storage Ottoman: I swore my daughter's toys would stay in her room. However, I discovered that that's not realistic when her room was on the third floor of the house and our main living space was on the second. Even when she engaged in independent play, her father and I were hanging out in the next room working or making dinner, and the multi-floor set-up meant that she'd have to go off completely on her own to play. It was pretty unfair. My solution was storage furniture, specifically an awesome couch from IKEA: a sleeper-sofa with storage. Most of the time when I'm looking for storage solutions, though, I'm not looking to redo an entire room, making a storage ottoman much more practical. There is an almost infinite range in price and design, so there's something for pretty much everyone! Plus, this storage ottoman doubles as kids toy storage.
Multi-purpose Storage: I love double-duty furniture, which is why I'm going to mention this hack again. Plus, with the relatively low cost of IKEA and the ability to use inexpensive materials to DIY your own cushions, this is a fairly cost-effective way to corral the kid's clutter. If you don't want to hack a bookcase, this would be a pretty simple DIY project, too. The cubbies and small baskets are wonderful for using as toy storage bins since things don't get lost at the bottom of a deep container. You could even sort toys into categories (blocks, legos, stuffed animals, dolls, kitchen, etc.) in the toy bin organizer and label the containers with pictures and/or words.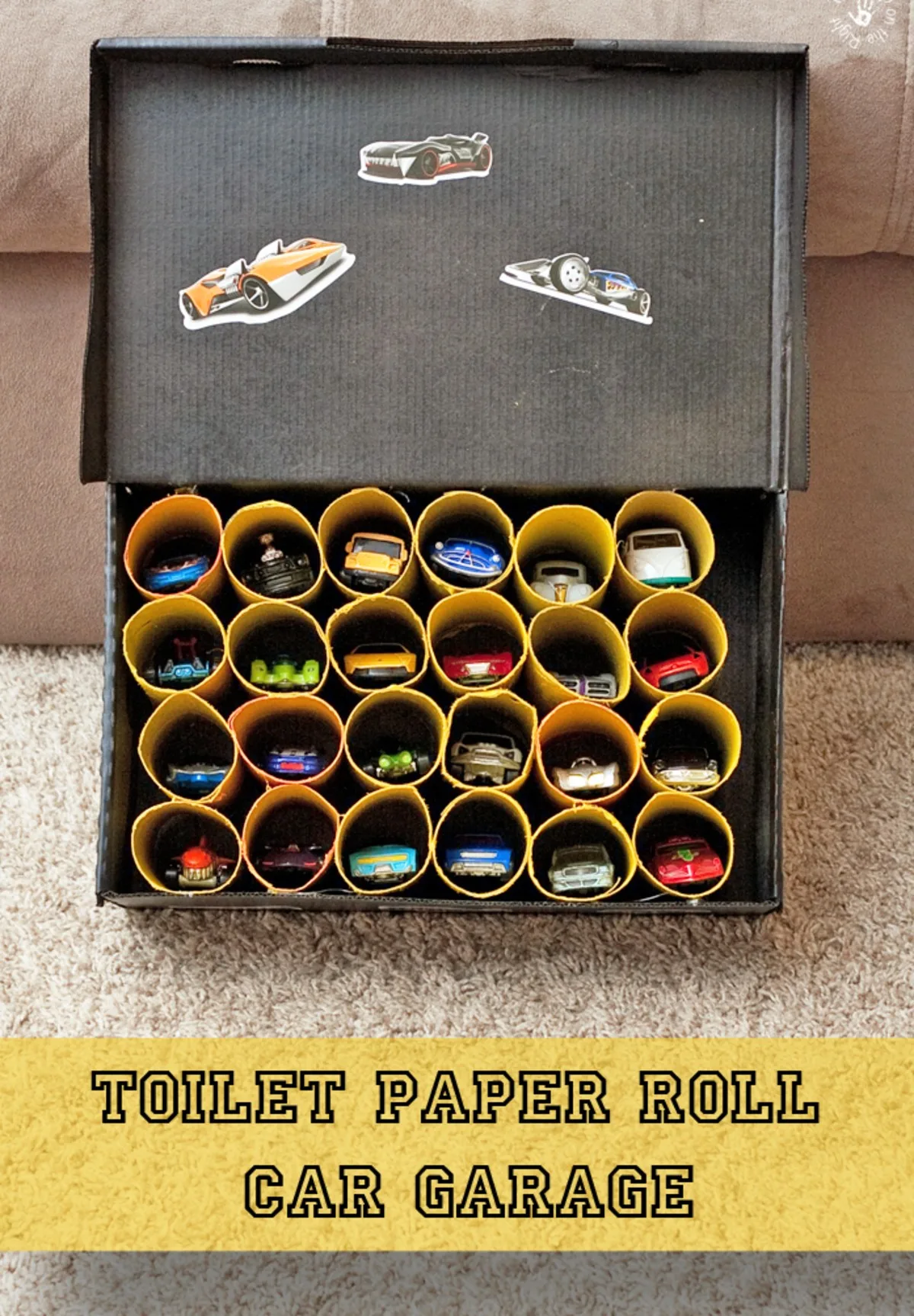 Toilet Paper Roll Garage: This is a DIY toy bin. I've seen this idea done multiple ways: inside a shoe box, inside other boxes of varying sizes, even inside a wooden crate. However you choose to create your garage, it's fun project to do with the kids—and I bet you can think of other toys that be corralled this way, too.
Shoe Boxes: While we're on the subject of reusing trash (or as I like to think of it: upcycling), empty shoe boxes make for great small-toy storage. We've decorated ours with Duck Tape to reflect what's inside: Star Wars figures, Disney Princess MagiClip figures, cars (follow the yellow brick road—get it?!), etc. With all the fun tape colors and patterns available, as well as other decorating options like paint, stickers, fabric, and pretty paper, it's easy to create storage that looks good and totally disguises the fact that you're using yesterday's recycling to store toys on your coffee table.
Hanging Bedside Organizer: I love this idea for all the toys that "need to be in bed" which then take up all the space my child, who does need to be in bed, belongs in. This organizer is also awesome for books, and it can grow with your kids as they get older, holding ear buds, chargers, or even tablets or laptops. I'm sharing one of many DIY patterns I found. If the size of the pockets, or the hanger in general, don't meet your needs, you can simply use it as inspiration.
Stacked Bins: First off, let me say that this has to be one of the most beautifully organized garages I have ever seen. I love the painter's tape parking spots for large wheeled toys, but I really love the clearly labeled and easy-to-use stackable toy bins. If your toy clutter has expanded to your outdoor spaces, this toy organizer is one fabulous way to organize it. (PS: Nobody is saying you can't use a system like this inside…)
Inspired yet? Come on—new year, new you, right? Take charge of those toys! You can do it!