My baby is THREE YEARS OLD today! *sob* Seriously, it's all going so fast. I was just bringing him home from the hospital yesterday, right? He can't be three. I'm completely rejecting it all.
Even in my denial, I did make him a cake. I had to. It's my thing to make a homemade, fantastic cake on each of my kids' birthdays. I am by no means a professional cake decorator. Far from it really. But I get the job done and the kids love it.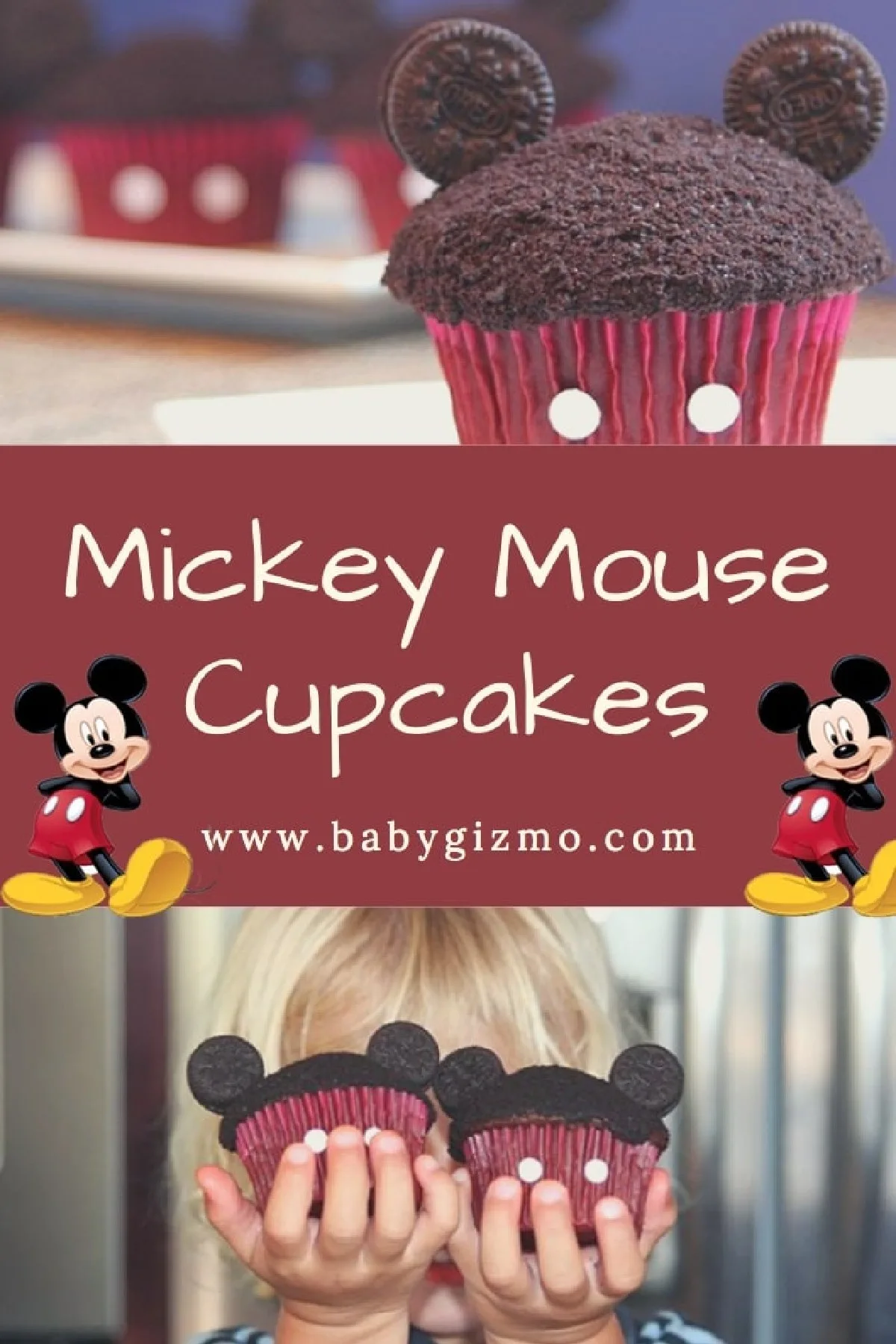 This year my son is really into Mickey Mouse. Mickey Mouse Clubhouse is one of his favorite shows and squeals with anything Mickey he sees. So this year a Mickey Mouse cake it is. Of course, I took my task online to get some ideas. Here is what I came up with…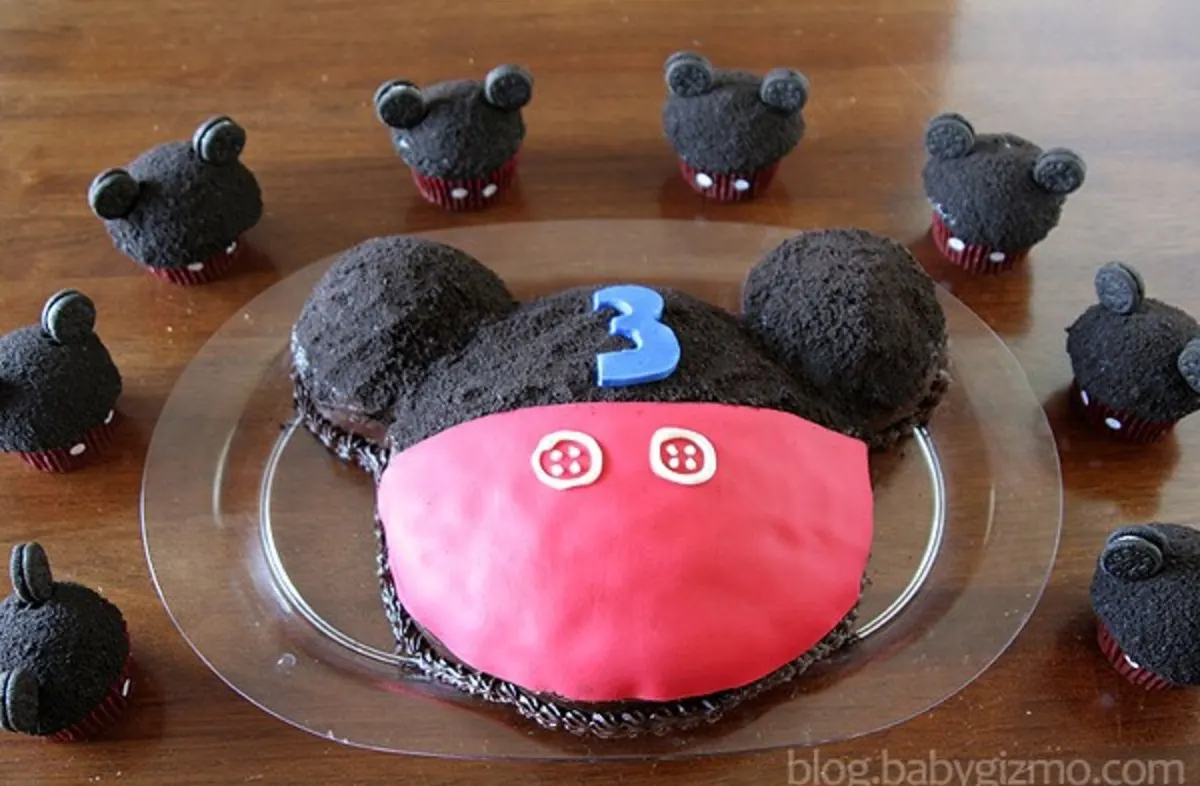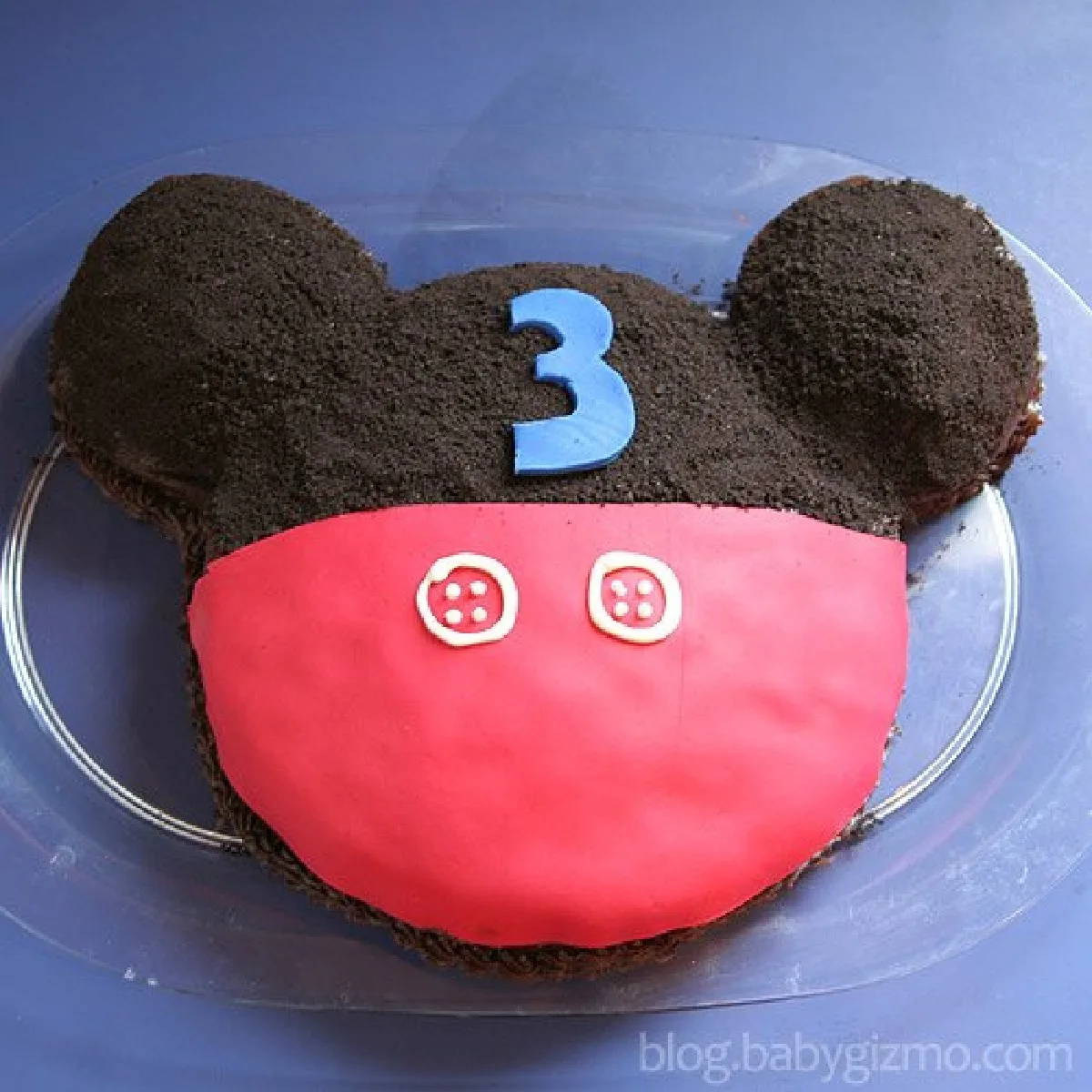 Since I'm really not that good at fondant and could not in a million years mold a Mickey out of icing, I went with this easy-to-make cake.
I took a chocolate fudge boxed cake mix and divided it between two 8 inch round pans and two small 4 1/2 inch round pans for the ears. I baked the cakes just like the box said and then let them cool completely.
Assembly:
1) Layer the 8″ round cakes on top of each other with chocolate frosting in the middle. Carve out two spaces at the top so that the round Mickey ears would fit against it.
2) Before you frost the top of the cake, lay a piece of wax paper over the top and cut out the size and shape that you would like the "red pants" to be.
3) Frost the entire cake including the ears with chocolate frosting.
4) Roll out red fondant on wax paper and layer your wax paper pants shape on top. Cut out your fondant. Carefully lift your Mickey pants from the wax paper and set onto the cake. It's okay if it drops over the sides a bit.
5) Take Oreo cookie crumbs (about 1/2-3/4 cup) and sprinkle over all the chocolate frosting that is exposed. (Not on the red fondant, of course).
6) Pipe buttons with white frosting on the front. It would probably be easier to set real while buttons on the cake but I couldn't find any.
7) That's it. Enjoy.
I also made some cute Mickey Mouse cupcakes to finish off the theme. The cupcakes are perfect for letting the neighborhood kids help celebrate his birthday too.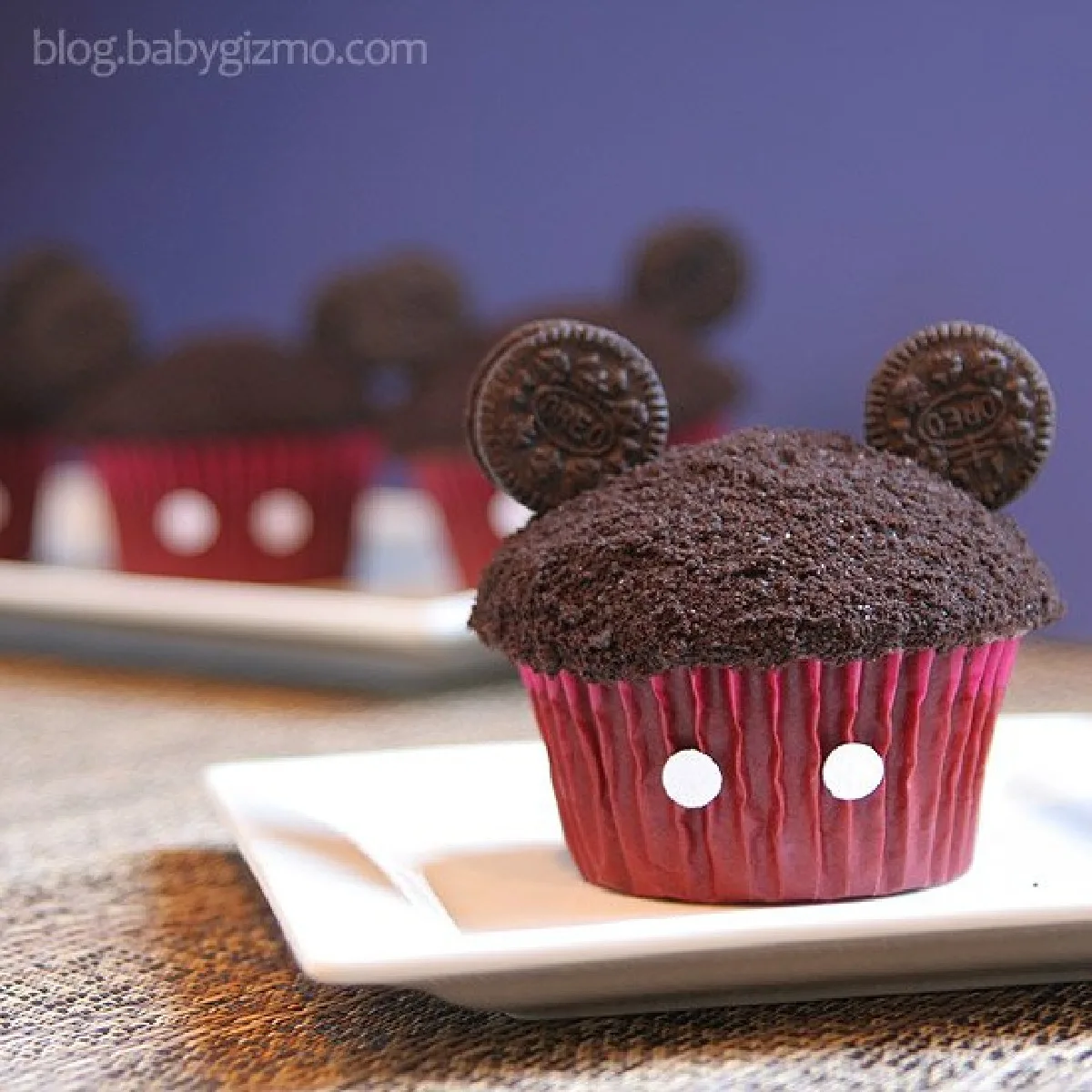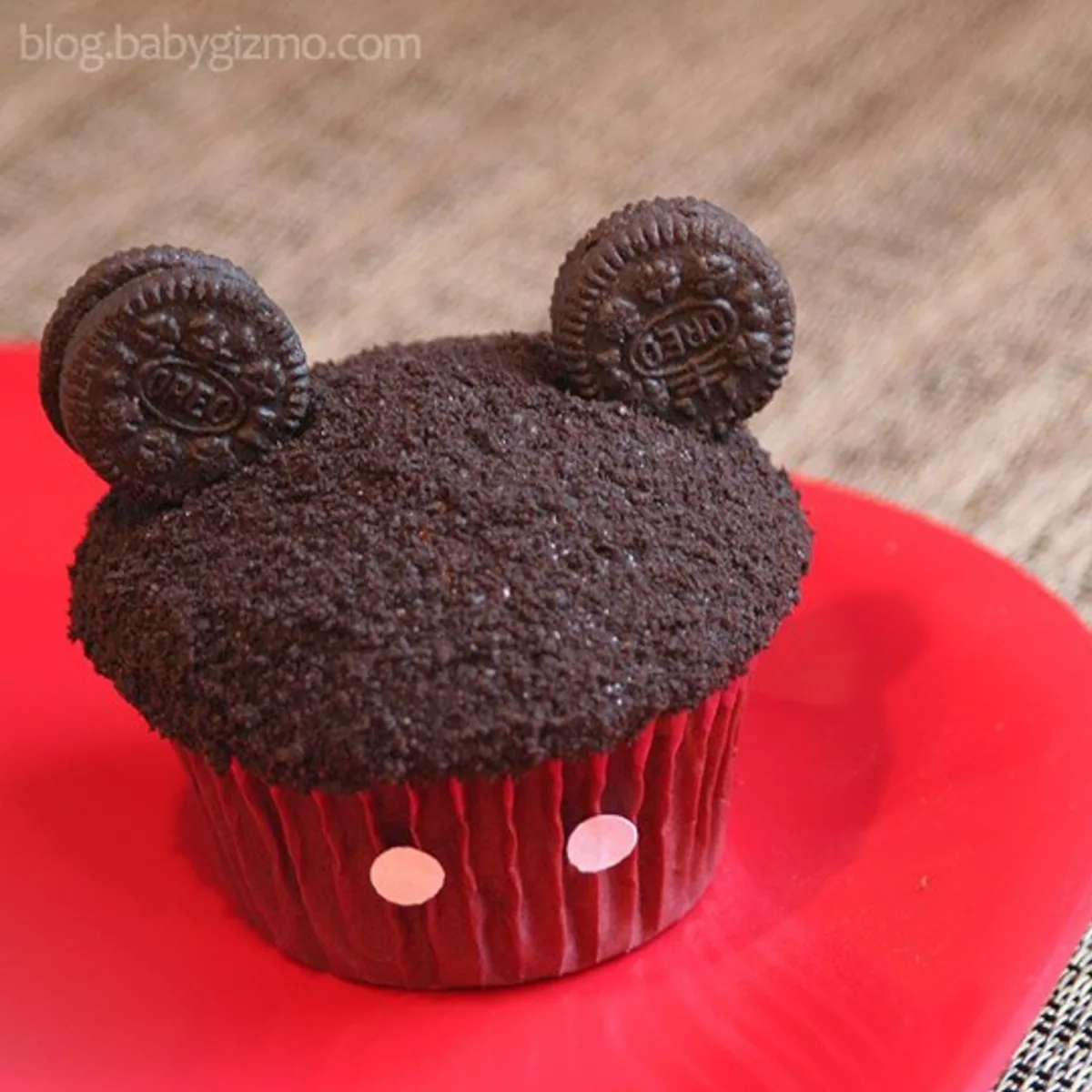 The cupcakes are a boxed chocolate cake mix. Red Liners. Chocolate frosting then dipped in Oreo cookie crumbs. Then I took Mini Oreos and stuck half a toothpick into the filling and then into the Mickey Mouse cupcakes to get the cookies to stay. The white buttons are from a hole puncher and I glued them to the front.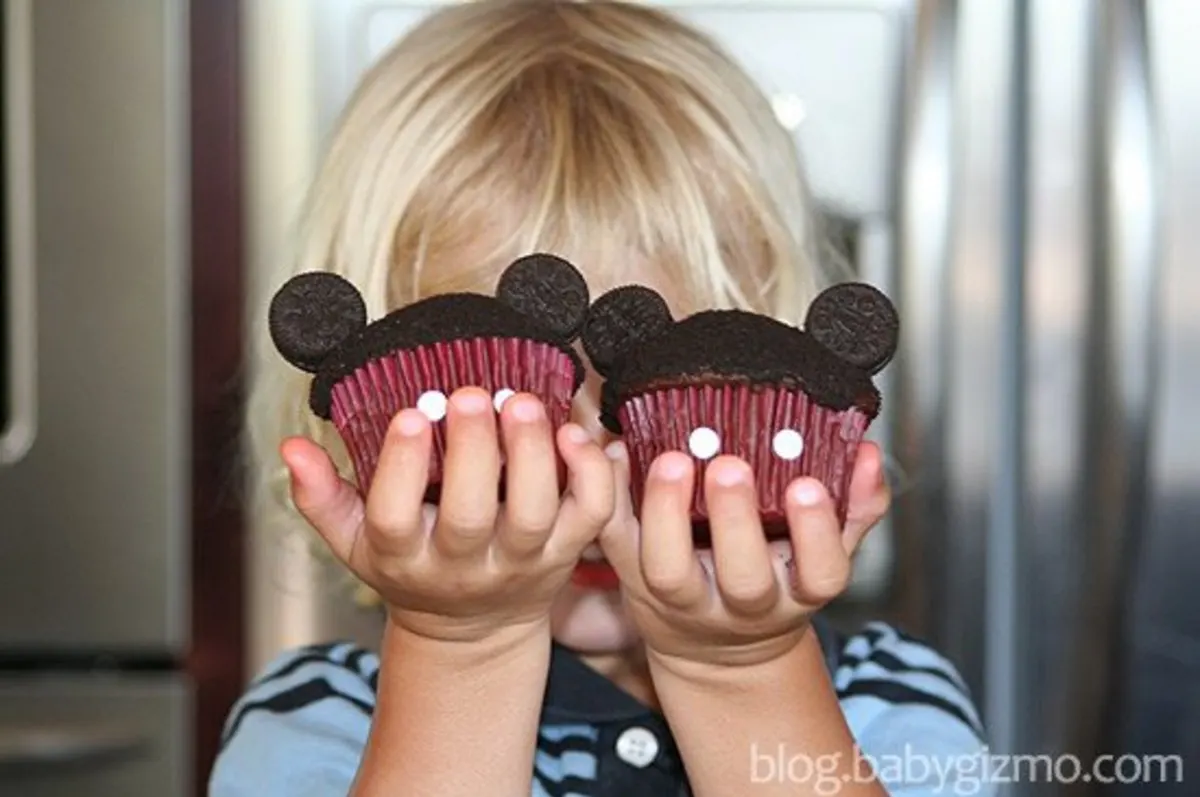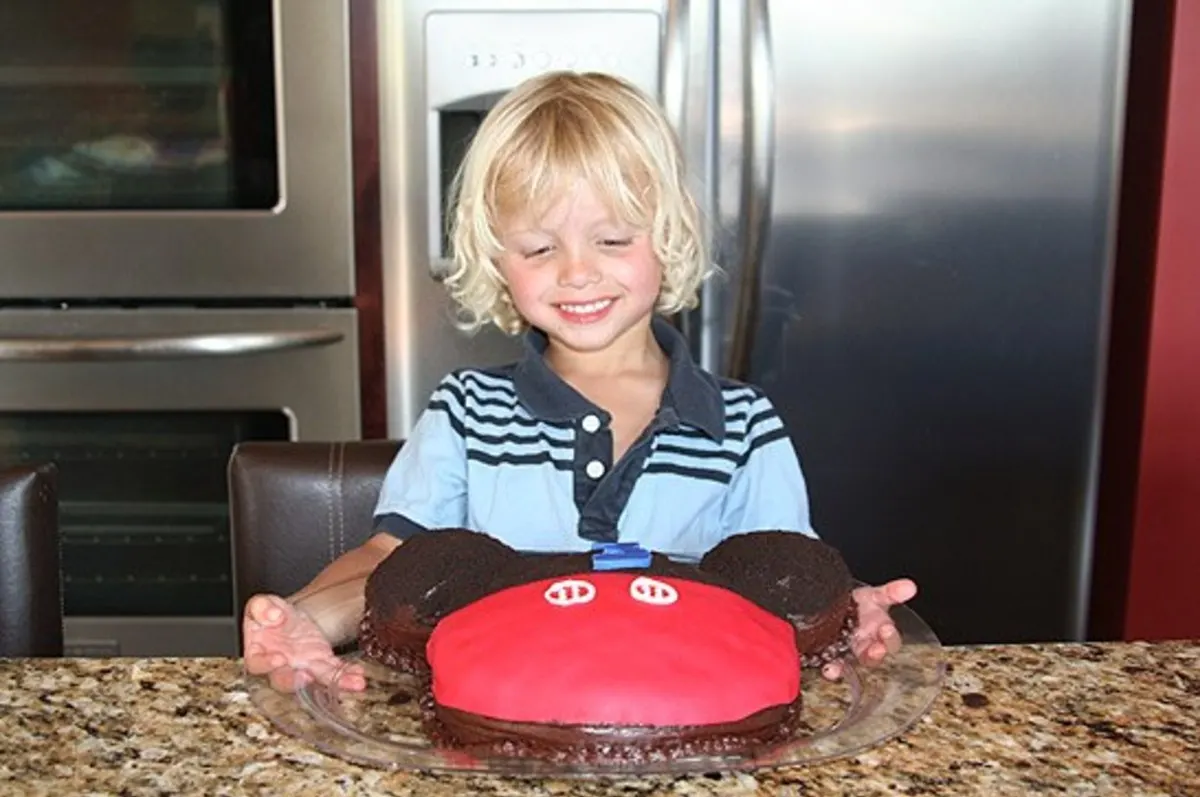 Judging from his face and his Mickey squeals, I think the cake and cupcakes were a hit!
Happy 3rd Birthday, Buddy!
xoxo,
Mommy
For more Disney content, click here.