Last week I discovered something amazing. Truly delicious. After my first bite I sent this photo to my sister with the recipe via text encouraging her to whip up a "treat" of her own. I mean, why keep something so perfect to myself?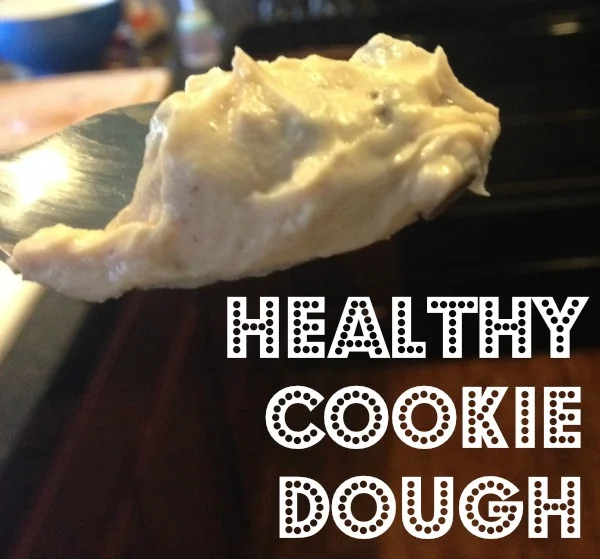 It may be a stretch to call this "healthy," but with no added sugar or raw egg, it's definitely better than regular cookie dough. It tastes a wee bit different than the normal dough, but nonetheless, it's yummy and I'm sure you'll enjoy it!
HEALTHY COOKIE DOUGH
INGREDIENTS
1/4 cup Greek yogurt
3 tablespoons peanut butter
1/2 teaspoon vanilla
2 tablespoons mini chocolate chips
DIRECTIONS
Add the yogurt and peanut butter into a small bowl, whip with a form until fully combined.
Mix in vanilla.
Fold in mini chocolate chips.
Enjoy, and then make a second batch! YUM!