Not only is rice a good source of vitamin B1 and able to give you a boost of energy, but it tastes great and it's very versatile! So here are ten rice bowl recipes that are both healthy and delicious!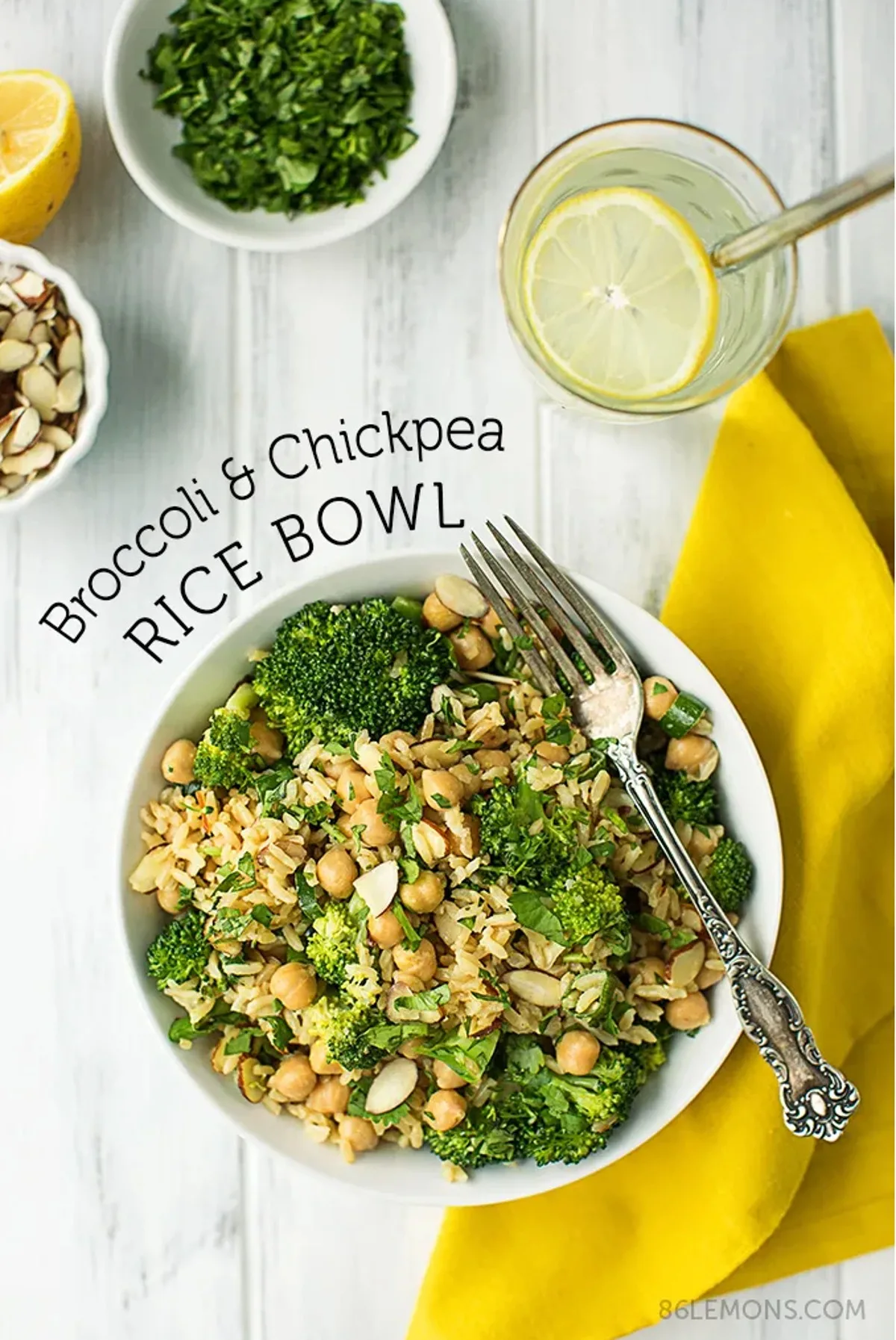 Broccoli And Chickpea Bowl. This bowl is very easy to make, with three main ingredients.
BROCCOLI & CHICKPEA RICE BOWL
It's vegan of course, and also gluten-free. The flavor is light and refreshing, but it's also a hearty, filling dish.
Check out this recipe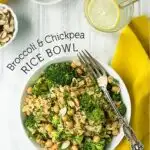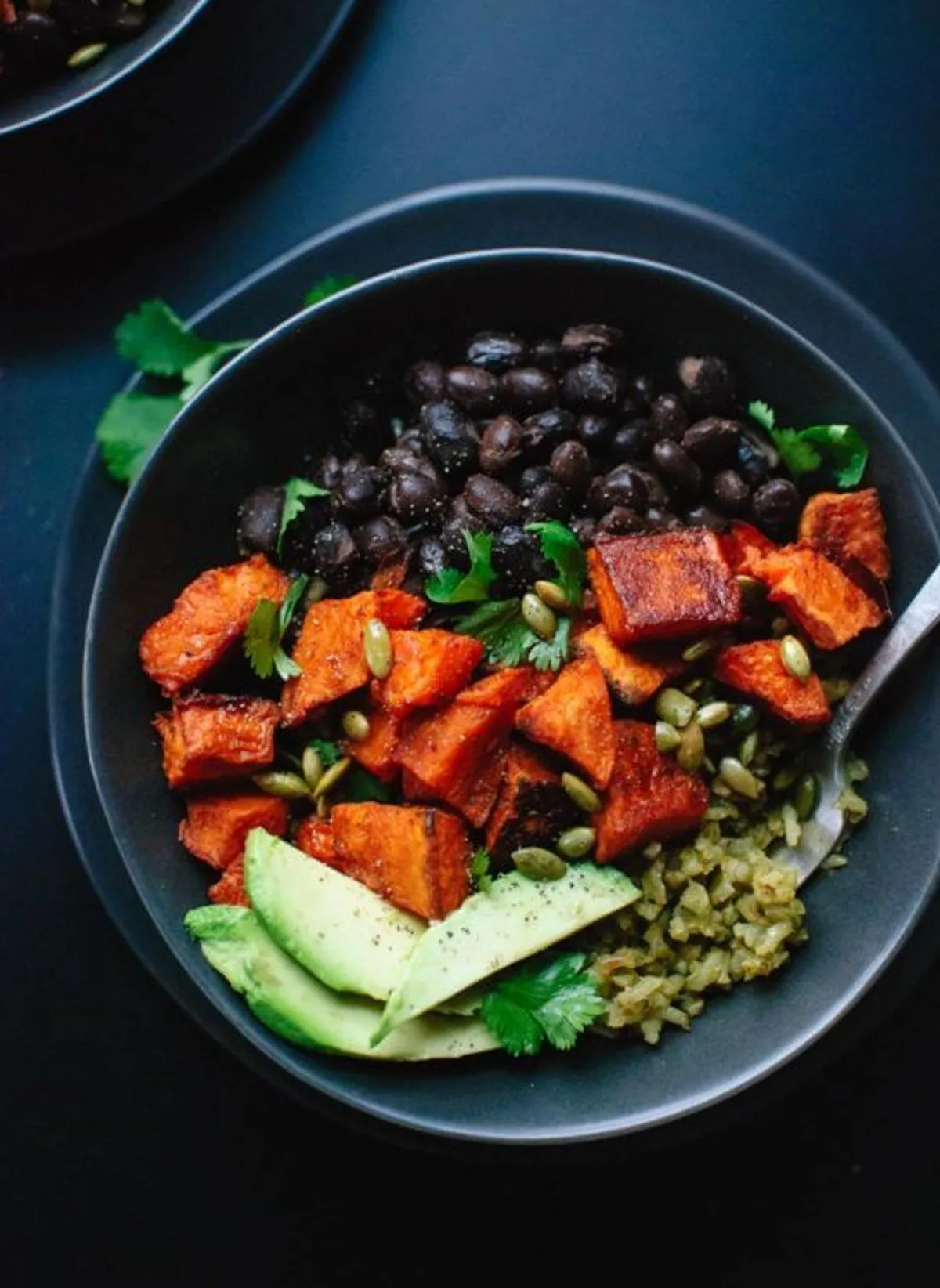 Sweet Potato Bowl. A vegan choice that is very satisfying!
Spicy Sweet Potato and Green Rice Burrito Bowls
Roasted sweet potatoes, seasoned black beans and cilantro-spinach brown rice combine in one bowl for a cozy vegan dinner. Oven-toasted pumpkin seeds, avocado and salsa verde make it totally irresistible.
Check out this recipe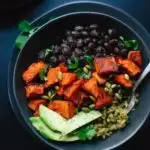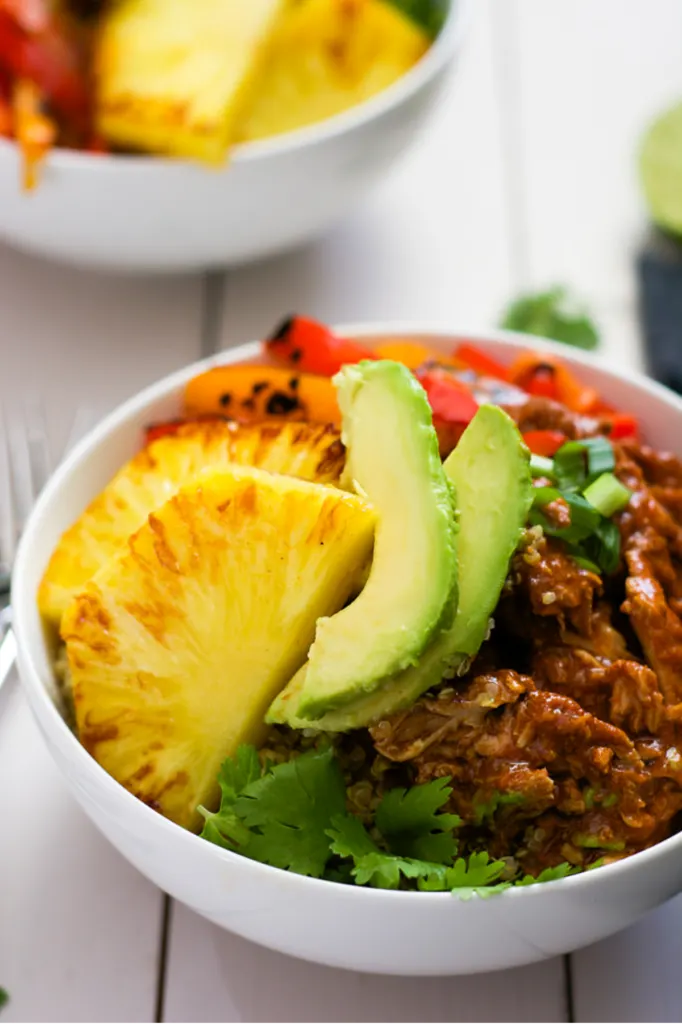 Pork Burrito Bowls. This guy has all your favorite things with a nice Hawaiian twist. The best part is that you make this in your slow cooker so the crockpot does almost all the work for you.
slow cooker hawaiian pork burrito bowls
Slow Cooker Hawaiian Pork Burrito Bowls are a dinner saver as they cook all day in a homemade enchilada sauce then topped with sautéed peppers and juicy, seared pineapple!
Check out this recipe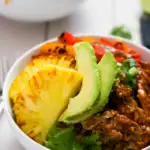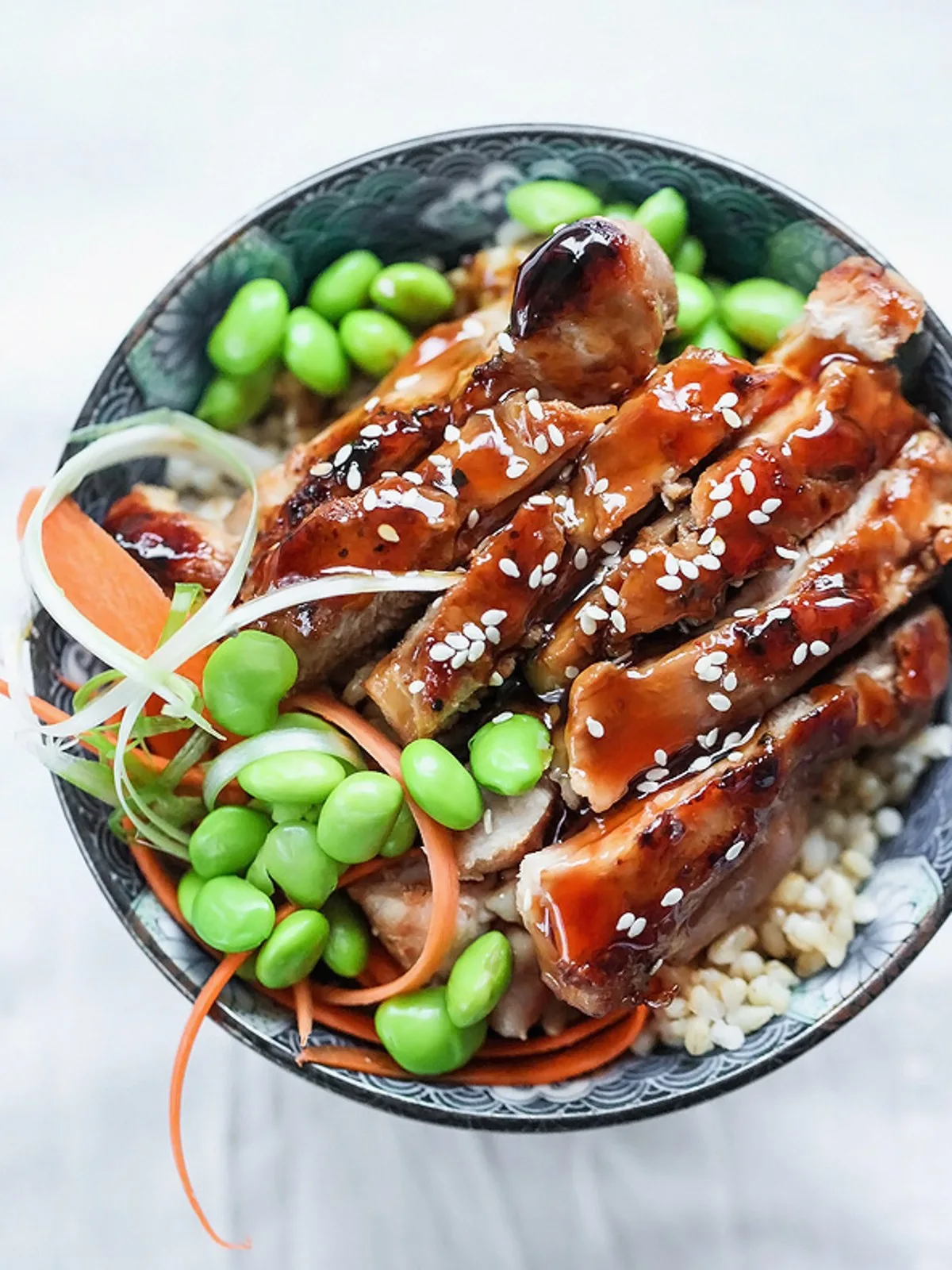 Teriyaki Chicken Rice Bowl. This rice bowl has seven spices and is packed full of flavor you'll love.
7 Spice Teriyaki Chicken Rice Bowls
Homemade Japanese 7 Spice (Shichimi Togarashi) infuses homemade teriyaki sauce to boost the flavors of this healthy teriyaki chicken bowl, featuring chicken thighs, edamame, and sushi rice.
Check out this recipe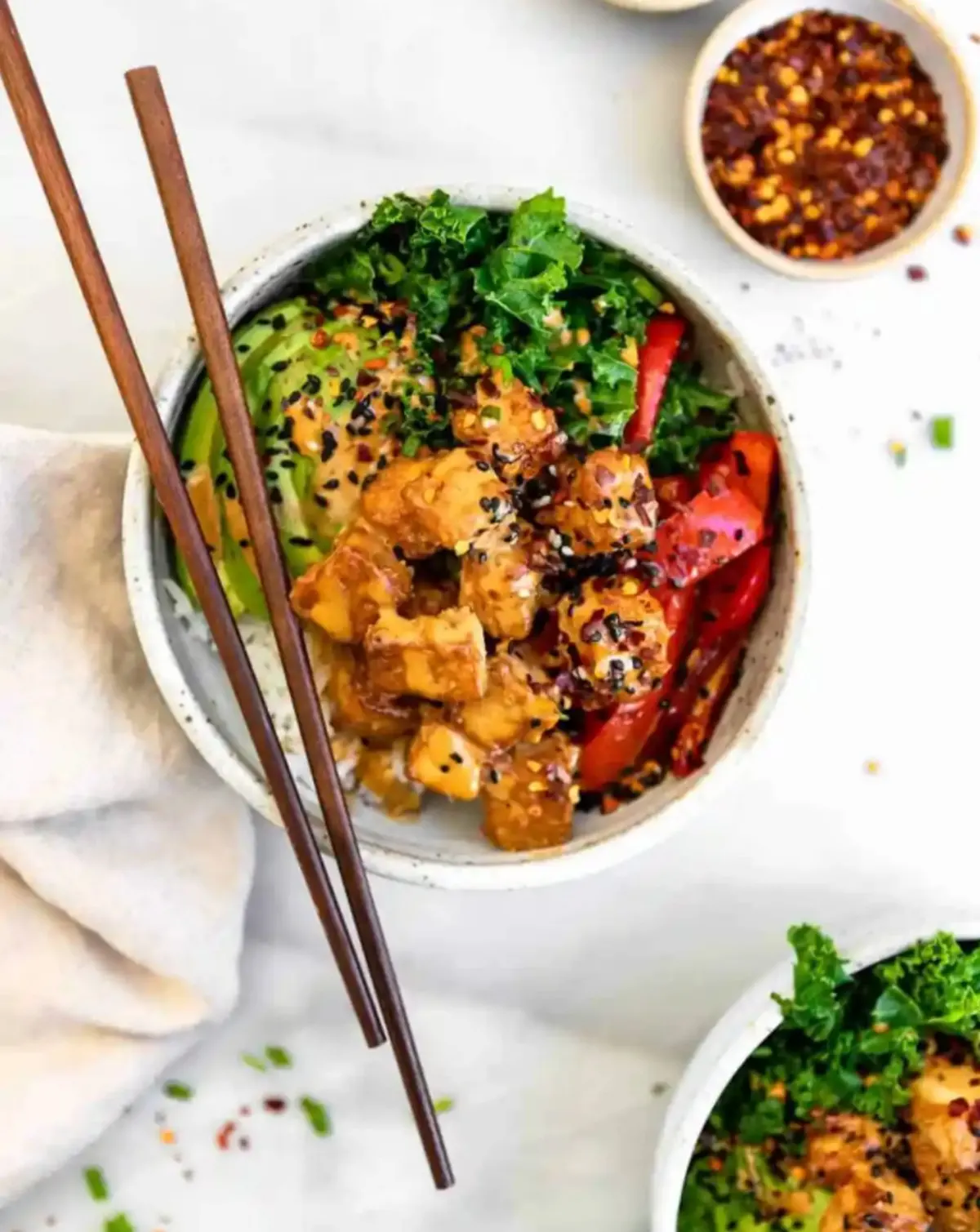 Baked Peanut Tofu Bowls Peanut butter and tofu might sound like an odd combo but why wouldn't two of your favorite things taste amazing when paired together? This is easy to make and great for vegetarians.
Baked Peanut Tofu Bowls
Simple, delicious, and approved by both kids and adults, this baked peanut tofu buddha bowl is the ultimate weeknight dinner recipe! It's vegan, gluten free, and smothered in the most delicious peanut sauce there is.
Check out this recipe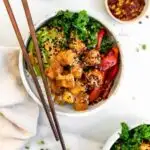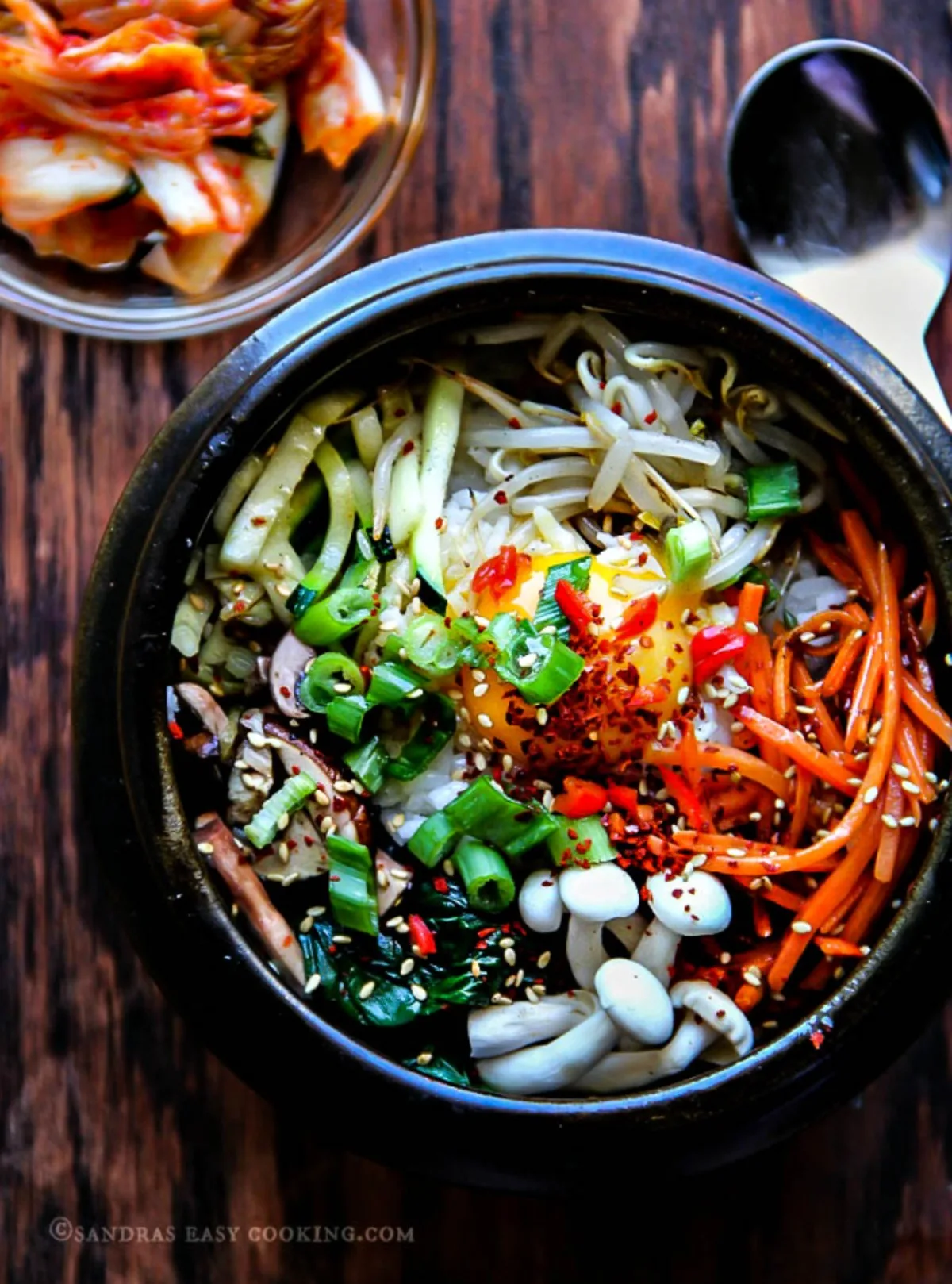 Vegetarian Rice Bowl. This vegetarian mixed rice bowl is full of seaweed, fried eggs, spinach, carrots, mushrooms, and lots more!
Vegetarian Mixed Rice Bowl
Rice bowls are very easy to make or put together, and I absolutely love the Korean mixed rice bowl.
Check out this recipe
Cuban Style Pork Bowl. This Cuban inspired mojo pork bowl is filled with rice, Cuban style black beans, pork, and topped with delicious guacamole.
Crock Pot Mojo Pork with Cuban-Style Black Beans
Crock Pot Mojo Pork with Cuban-Style Black Beans is a simple and satisfying long-cooking crock pot recipe. Use to make tacos, nachos, or rice bowls!
Check out this recipe

Copycat Starbucks Bowl. I know you've all seen the protein boxes and premade salads while you wait for your Venti lattes in the Starbucks line, right? This is a copycat version of the Starbucks brown rice salad. It's one of my favorites and now you can make it all the time in the comfort of your own home!
COPYCAT STARBUCKS HEARTY VEGGIE AND BROWN RICE SALAD BOWL
If you're as crazy about the Starbucks veggie and brown rice salad bowl as I am or you just want a damn good salad, you've got to give this copycat recipe a try!
Check out this recipe

Korean Fried Shrimp Rice Bowl. Here's the mac daddy of all rice bowls. A Korean fried shrimp rice bowl with kimchi and crunchy noodles. It's also got carrots, cabbage, and a fried egg on top!
Korean Style Fried Shrimp Rice Bowls with Kimchi + Crunchy Noodles
Korean Style Fried Shrimp Rice Bowls with Kimchi + Crunchy Noodles
Check out this recipe

Mango and Avocado Rice Bowl. This mango and avocado rice bowl is spicy and full of extra firm tofu, cabbage, and cucumbers. Light and totally refreshing.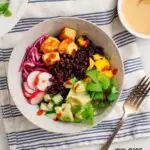 We hope you enjoyed these healthy rice bowl recipes. Looking for more main dish recipes? We got you.