This year, I'm skipping Martha Stewart and HGTV when it comes to my holiday decor and turning to the real gals in my life for inspiration! These mamas are JUST LIKE YOU AND ME — they are juggling school schedules, secret Santa shopping, normal meal prep, Christmas programs and so much more on top of transforming their homes into winter wonderland. And look? You can just see the joy and beauty of Christmas shining through their holiday home decor.
Feel free to leave a link to your Instagram handle or another photo showcasing your real mom holiday decor. We'd love to see it!
@agandy084 wins for awesome budget decor – ornaments from the dollar store plus some fishing line and their family initials create a festive windows cape!
@thepierogiemama even has her laundry room decorated! Love it!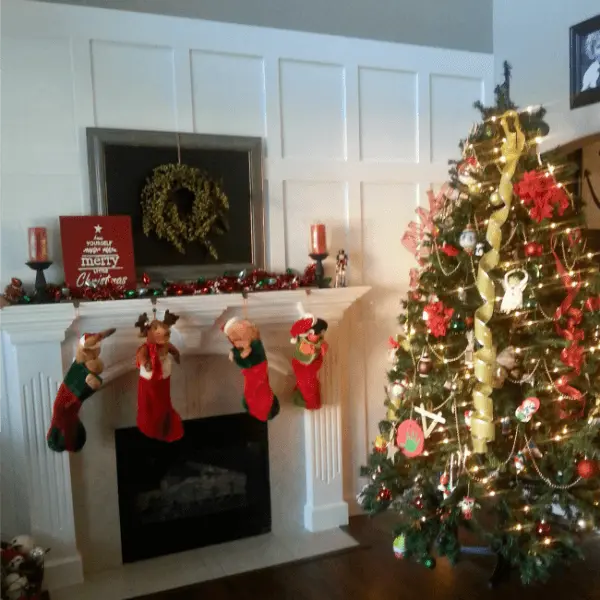 @caitmoss5 is rockin' the Christmas style! I adore her mantle chalkboard and wreath.
@heather_n_wright's home is ready for Santa! I must say, I'm partial to how she tied winter branches and red berries – such a perfect idea for vases!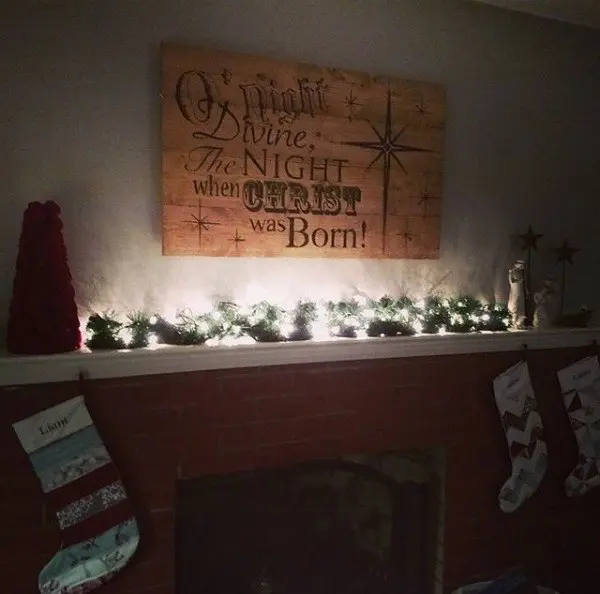 @puginthekitchen has a sweet and simple mantle on display this year. I love the soft glow!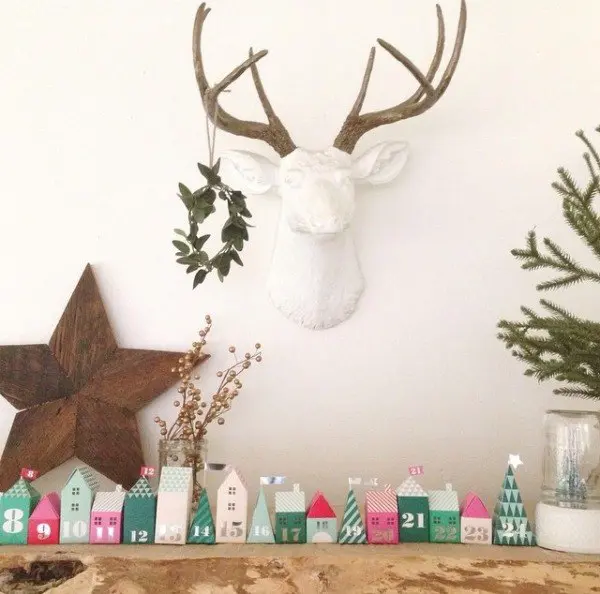 @thelittlethingswedo is ready for the Christmas countdown!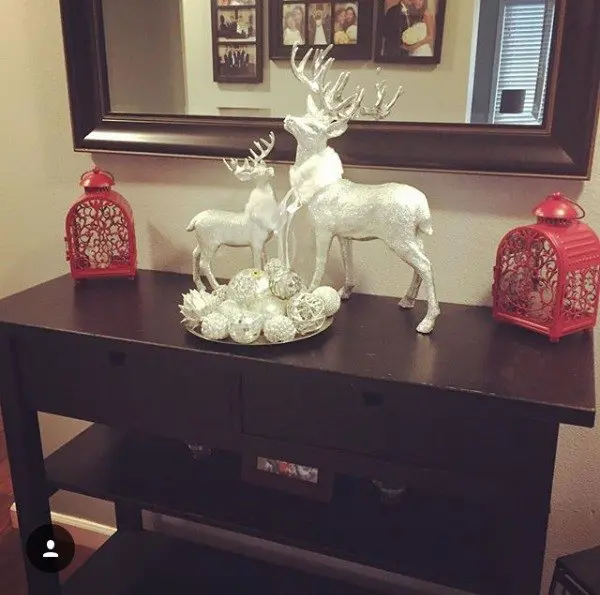 @rwolfe0211's entry says "Merry Christmas" in such a pretty way. I love decorating with reindeer at Christmastime!
Oh yes, yours truly @thatmamagretchen has a little "real mom" holiday home decor to share too. And it was crazy easy! Pick up a bag of Christmas scented pinecones and gold shimmer yarn. Twist the yarn around the top of each and just like that you've got a rustic garland ready for Christmas (and the New Year) … because pinecone decor can definitely carry you into 2016.