Many of you know that we made a big, cross-country move this summer to a brand new house in North Carolina. We have been sharing tons of photos on our Facebook and Instagram channels of our journey to our new house and our progress of designing and decorating the inside. We've asked your opinions, taken polls, posted questions and shared the progress so we feel like you've been with us the entire way. Honestly, you've helped us a lot in this big transition!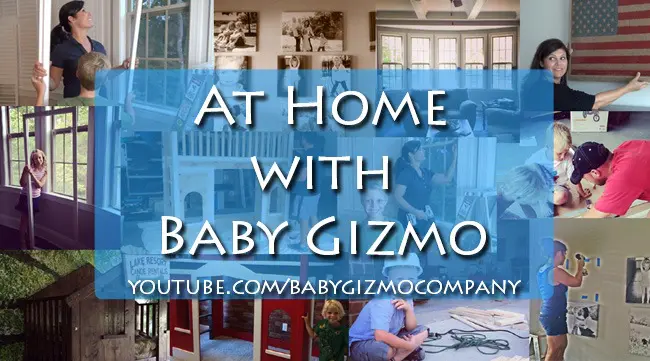 Since you've been a big part of the move (and due to popular demand!), we wanted to invite you into our home with our new "At Home with Baby Gizmo" video series. We've partnered with Blinds.com for this 8-episode series that will take you inside individual rooms in our new home over the next few months to show you the finished room. We'll talk about wall decor, custom made beds (yep, the Firehouse Bed and Tree House Bed are coming!), window coverings, furniture, DIY projects and other design details. We'll tell you why we chose it and where we got it in case something catches your eye for your own home!
We are very excited to take you on this journey with us with our new YouTube series, "At Home with Baby Gizmo". Take a peek at our introduction video below and don't forget to join us later this week for Episode 1 on our Baby Gizmo YouTube Channel!