If you have a little preschooler at home, like I do, you may get stuck on finding activities that are not only fun but that teach something too. I tend to turn to other moms online to help me prepare my son for Kindergarten, and with the right attitude and resources, it can be super simple! I've rounded up some of my favorites, so keep reading for some fun tips on having your own preschool at home!
– Teach your little ones simple responsibilities. Teach them things like getting dressed, getting themselves ready, hanging up their coat, and cleaning up toys. This will help boost their independence and prepare them for preschool and Kindergarten.
– Teach something every day. No matter how small it is, try to teach your little ones something every day. Little ones are so inquisitive and eager to learn so teach them! Simply getting them involved in what you're doing is a learning experience for them.
– Stock up. Learning tools don't need to be costly: head to Target to get work books from the dollar section, or hit your local Dollar Tree to get white boards and markers to help teach little ones letters, shapes, and numbers.
– Designated time. Start transitioning your child into having a preschool at home schedule. Set aside an allotted amount of time for learning each day and stick to it. Can a little one sit still for hours? Of course not! So even a few minutes a day of practicing at a table with a pencil and piece of paper is great progress.
– Every child learns differently. How does your child learn? Some children are visual learners while others learn by hearing or by hands on activities. Don't get frustrated with your child if they don't pick up on something. Change your methods if need be. The important thing is to get your child to love learning!
Here are some fun activities we have tried and love!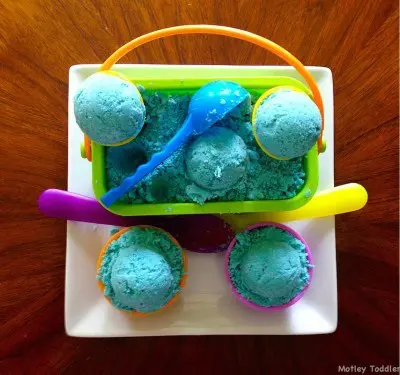 Scented Cloud Dough From Motley Toddler. This scented cloud dough was a huge hit with my son. The best part is that you can pack it away and then use it again day after day. It took me a total of two minutes to make and I had almost all of the ingredients at home. If you don't have the color dye, just keep it white and scent it with some vanilla that you probably already have in your cupboard! Equally as fun!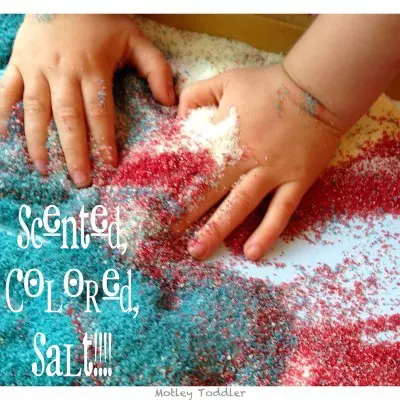 Scented Colored Salt From Motley Toddler. I know you all have salt in your house, so this one is super easy to make. Just color it your favorite colors and you've got a great sensory activity for your little ones!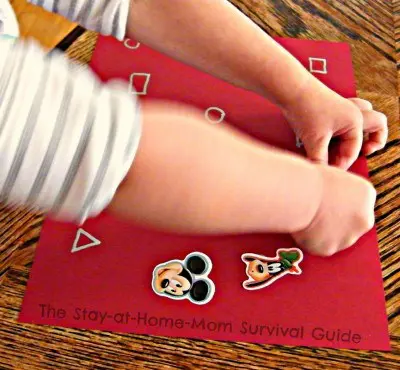 Learning Letters From B-Inspired Mama. Here's a great way to teach your kids their letters and numbers because what child doesn't like fun stickers? At our house, we also like using magnets on the fridge, cheap work books from the dollar section at Target, and simple notepads for learning. The possibilities are endless and they're all fun!
This site has some great ideas for practicing fine motor skills with your 2-4 year olds at home. Cutting, gluing, and operating small objects. There are plenty of ideas here that are fabulous for learning at home!
What are some of the fun activities and ways you teach your children at home? If you have any tips or fun ideas for us, leave us a comment and share!