Are you a fan of Star Wars and want to bring some of the galaxy far, far away to your kitchen? Whether you're celebrating Star Wars Day, hosting a movie marathon, or just feeling adventurous, you'll love these Star Wars recipes that are inspired by the characters, planets, and creatures of the saga. From blue milk and bantha burgers to wookiee cookies and yoda soda, these Star Wars recipes are fun, tasty, and easy to make. May the Force be with you as you cook these Star Wars dishes!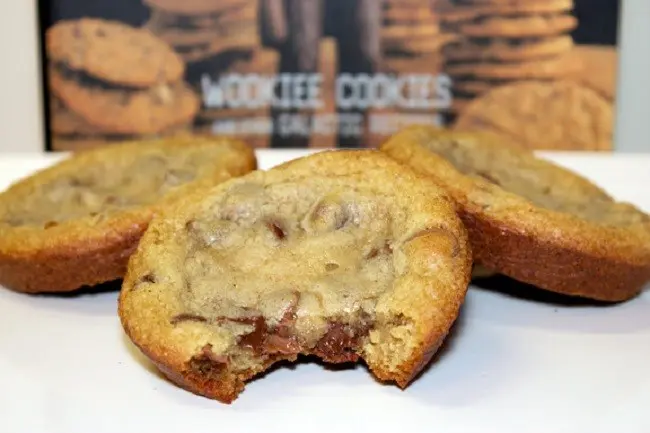 Wookiee Cookies: These cookies are hands down my favorite Star Wars recipe. It's from a Star Wars-themed kids' cookbook we bought for my daughter a few years back. They cookies are super easy to make and we get soooooo many compliments whenever we serve them.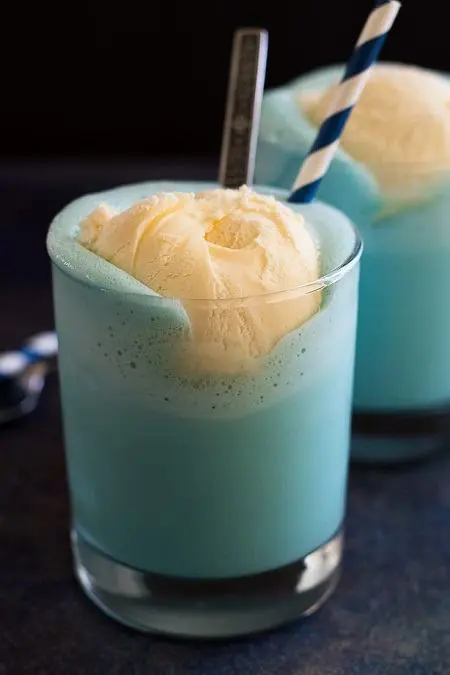 Frosty Bantha Milk: Star Wars fans may remember Luke Skywalker drinking blue bantha milk way back in A New Hope. Without any banthas around to get the real deal, this recipe gets its blue color from a flavored drink mix like Kool-Aid and a little bit of blue food coloring.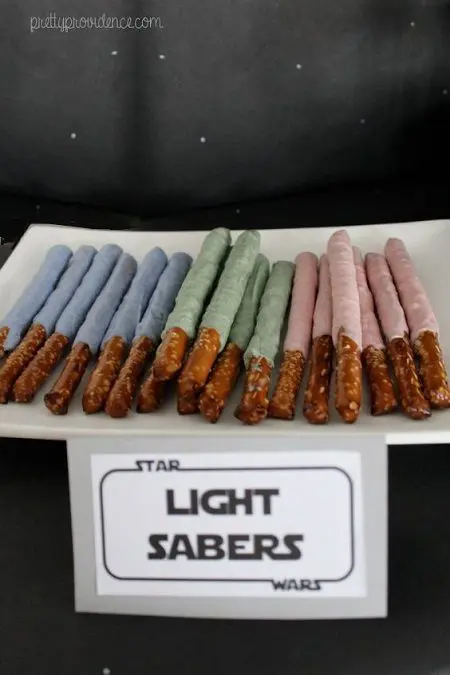 Light Sabers: There were so many light saber ideas! There was the light saber made of pretzel rods dipped in melted colored chocolates. You could even make mini ones with pretzel sticks. There were the ones made of grapes (all green or all purple) on a skewer stuck in a handle made out of a foil wrapped cork. And then there was a hotdog wrapped in a handle made of dough. (Think wrapping raw crescent roll dough around the bottom of a hot dog and baking it.)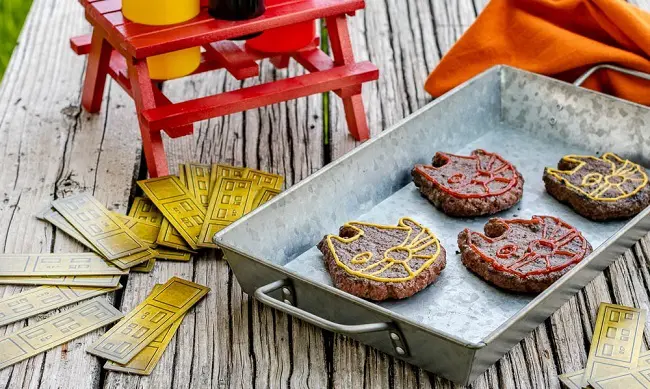 Millennium Falcon Burgers: I love these burgers! Although I do think the recipe goes a bit overboard demanding all the cutting and things; I'm pretty sure you could shape them by hand and be fine, but to each their own. Maybe I'm just not geeky enough. (Probably true.) Regardless, they're still awesome and might possibly convince my kid to eat a hamburger.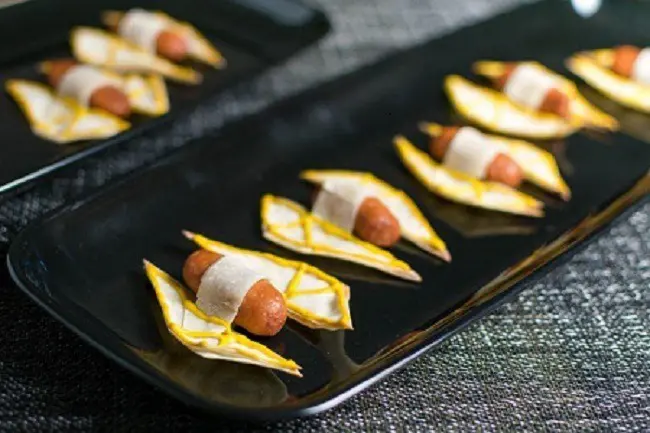 TIE Striker Appetizer: Oooo! Our first bad guy recipe—but isn't it adorable? This one has a bit of work that goes into it to trim the dough (won ton wrappers) into ship-shape, but it'll worth it to see your fans' faces. Or you can put them to work in the kitchen; this could be a fun project for kids who are old enough to follow the directions.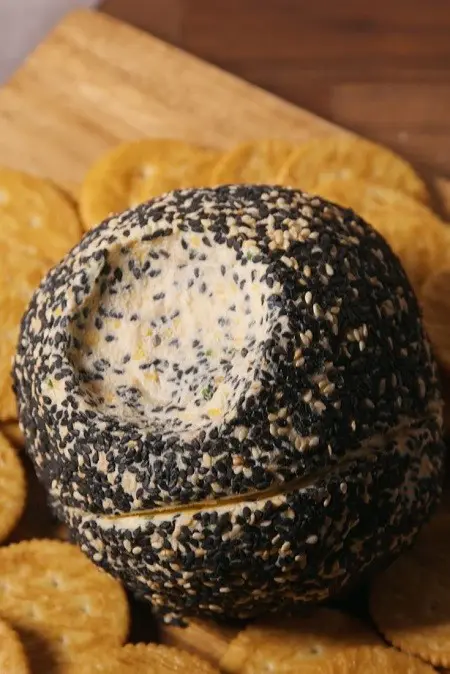 Death Star Cheese Ball: As Delish describes their recipe: "An app with the power to destroy all other apps." Yum. And if this isn't ambitious or impressive enough, check out this Death Star Cheese Ball, which was inspired by Delish's recipe.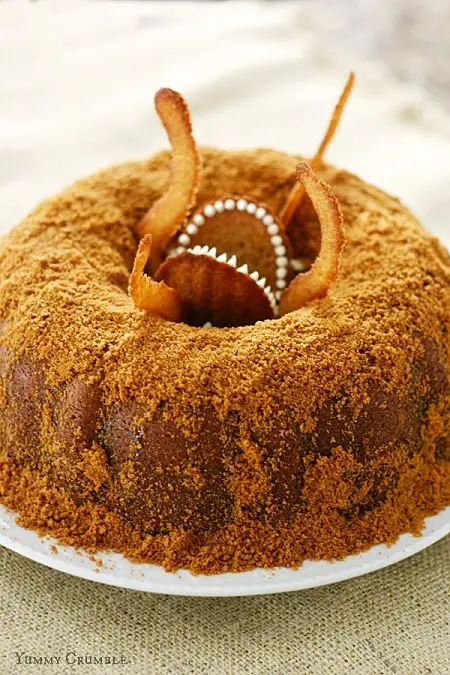 Sarlacc Bundt Cake: Well, this one is definitely going to take some time, but it's so impressive it's worth it: I give you the Sarlacc Bundt Cake. Can you imagine the delight of any Star Wars fan who sees this Return of the Jedi-inspiredbad boy? It's totally amazing!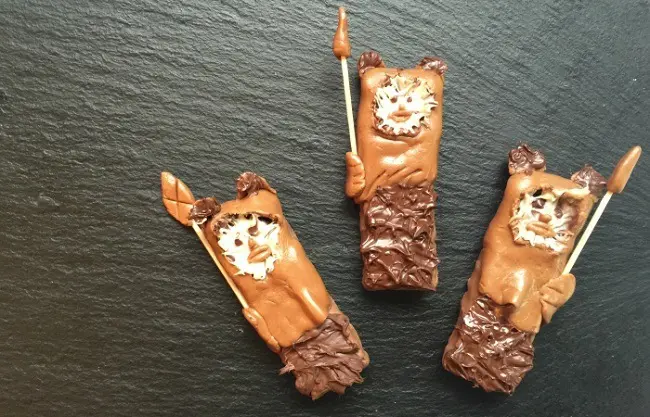 Ewok Granola Bars: Here's another Return of the Jedi-themed recipe. Just think of how excited your little Jedi would be when they find this cutie in their lunchbox! And I'm not gonna lie: with all the chocolate, it's a snack to make a mom happy, too.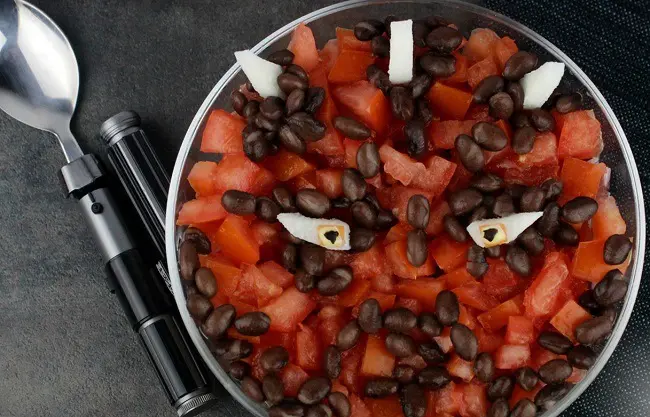 Darth Maul Quinoa Salad: I love this salad. It looks like a lot of work went into it, but it's really not that hard to make (take that adorable bento box lunches!). Also, it's from the official Star Wars website, which has its own recipe section. Who knew? Check it out here.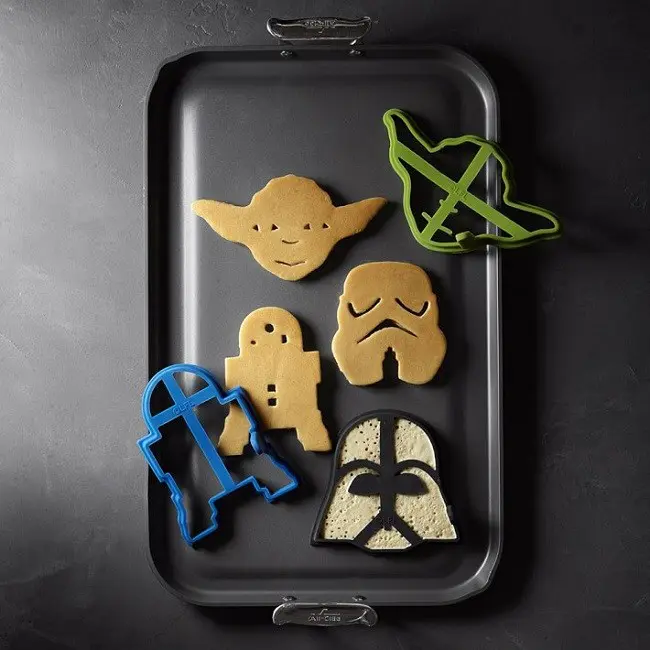 Star Wars Pancakes: Okay, this one's not exactly a recipe, but they're a favorite of my daughter's so I couldn't leave them off the list. Check out these awesome pancake molds from Williams Sonoma. A galactically fun way to start the day!
Have you come across any awesome Star Wars-inspired recipes that you or your kids love? Share them with us in the comments! And May the Fourth Be With You!