My daughter's school district has cancelled in-person classes for the rest of the school year, and instituted remote learning. For Pre-K through grade 4, this involves a daily packet of work from which the students get to select a certain number of assignments to complete. A couple of days ago, one of the choices was to make a bird feeder out of recycled materials, place it outside, and make and record observations. I thought that was a pretty neat project—and one with some long-term potential for kids stuck at home and getting boooooooored. So here are eight DIY bird feeders to make with your kiddos so yours can try bird watching, too! (You can order bird seed from Amazon if you're having trouble finding it locally.)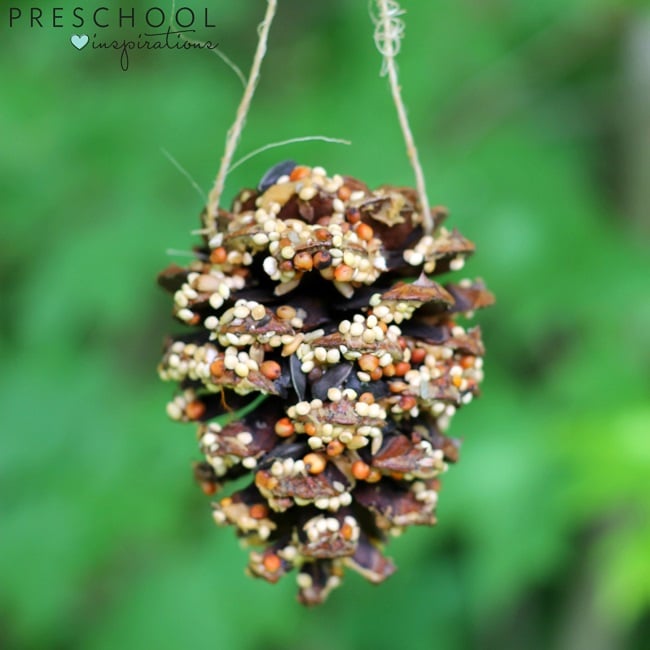 Pinecone: My daughter did this craft way back in preschool. It's super simple, and an inexpensive option. Peanut allergies? Try using suet instead of peanut butter. You might be able to get at the butcher counter or, you can check in the bird section of the pet aisle. (You may need to soften it up a bit in the microwave.)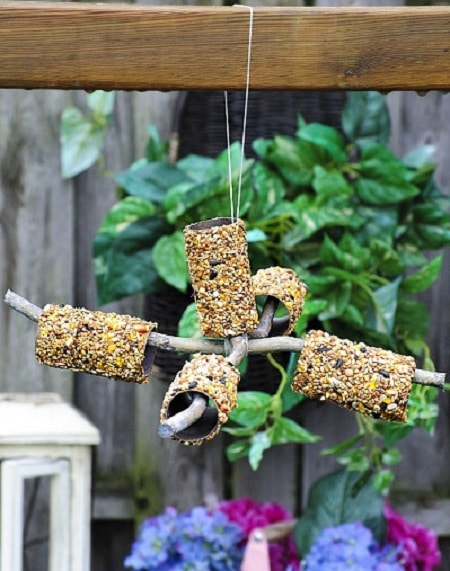 Toilet Paper Rolls and Sticks: Here's something to do with all the leftover rolls from the toilet paper you hoarded! (I kid, we all know none of us is that person.) You can slide the finished rolls on existing branches or make a little bird feeder mobile using sticks found on the ground.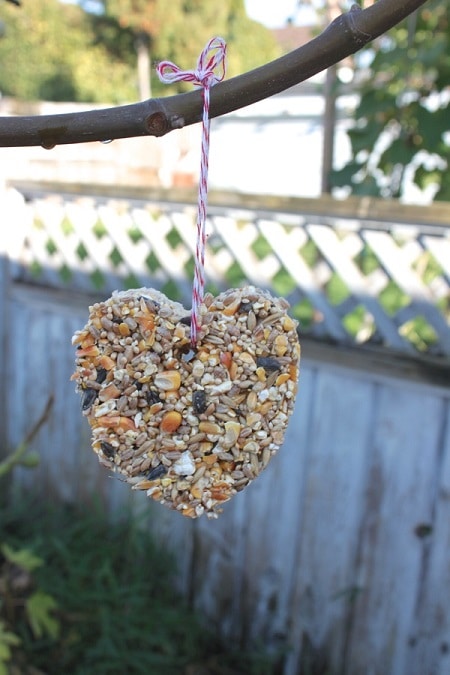 Cookie Cutter: Whether you use cookie cutters, or use pancake molds like this crafter did, the possibilities make these bird feeders a fun option.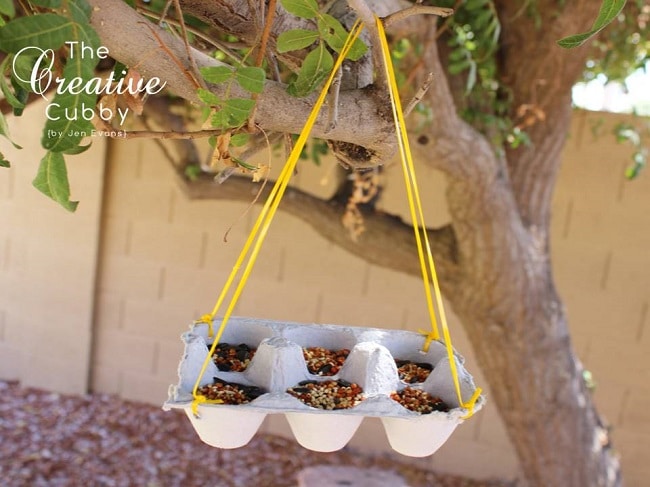 Egg Carton: Prior to this time of being home and cooking for almost every meal, I can't remember ever going through so many eggs! If you're like my family, you have plenty of egg cartons to use to make this bird feeder.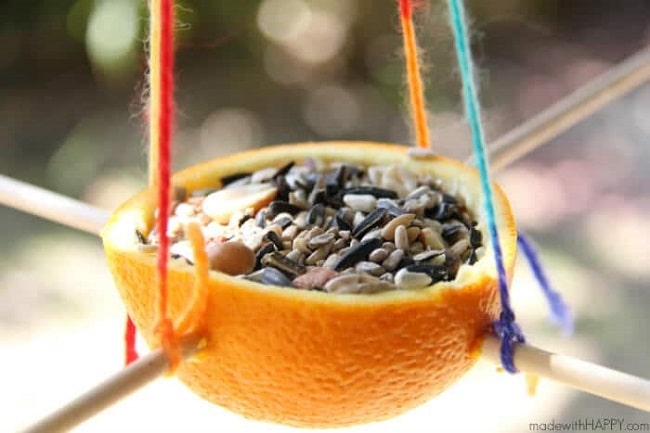 Orange: This is an all-natural craft project. For those of us living where it's still a little cooler, a fruit-based bird-feeder can last as long as a week.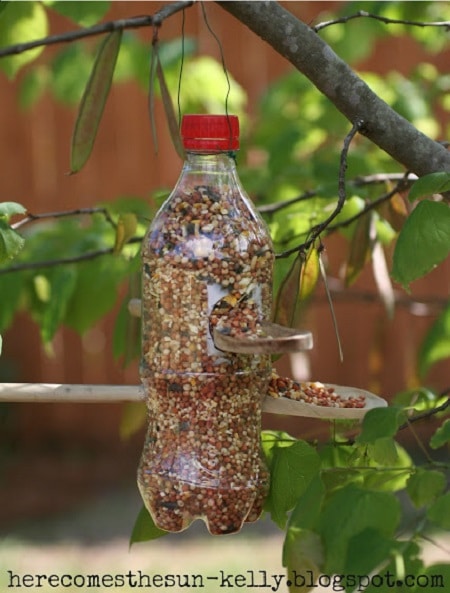 Soda Bottle and Wooden Spoons: A great way to reuse a small soda bottle! And if you don't have floral wire on hand, kitchen twine, twine, or jute should work to hang your bottle, too.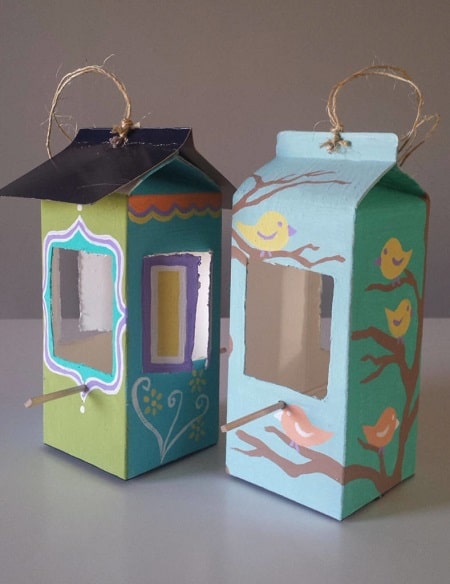 Milk/Juice Carton: Okay, these particular samples were clearly made by a (talented) adult, but the project is a fun one for any age. Who doesn't love a little bit of painting? Fill the bottom with bird seed when you're done and you're good to go.
Tin Can: You know it's a good craft project when the directions call for popsicle sticks. You'll also need an awl to punch two holes in the can, but the extra effort is worth it; this is a longer-lasting bird feeder than most of the other options on this list.
So, which bird feeder are you inspired to make with your kiddos? With everything from the long-lasting tin can design to a completely consumable birdseed cookie, there's something for everyone here. Imagine the fun you'll have not only designing your bird feeder together, but then watching—and maybe even photographing and identifying—your local birds! Let us know which birdfeeder you made in the comments!