It's beginning to look a lot like… a giant mess in the kitchen. It's cookie baking season! Wait – let's be honest. It's always cookie baking season. It's just that the holiday season pairs well with cookie exchanges. My circle loves to hold a big cookie exchange – we've had over 30 participants in previous years – and it's a lot of fun! Today, I wanted to share some tips and strategies on how to host a great cookie exchange this year.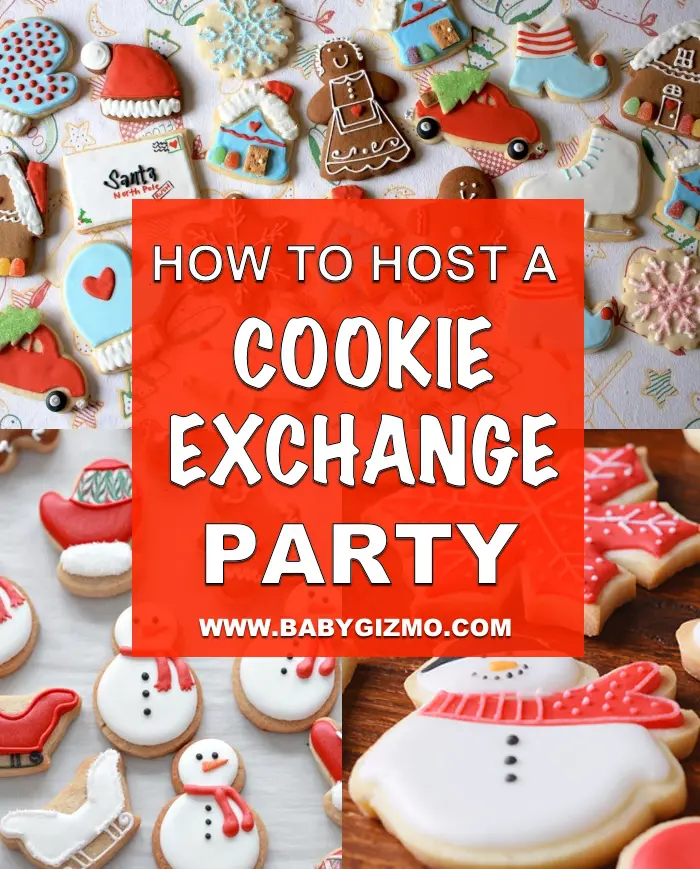 What Is A Cookie Exchange?
A cookie exchange, also known as a cookie swap, is an event where each participant brings one specific kind of cookie, enough for everyone to take some home. Ideally, each participant bakes a different kind of cookie, so that everyone brings home a great variety. Participants then exchange or swap, so they go home with everyone's cookies. It's also key for each baker to write out copies of their recipe to accompany the cookies.
How To Host A Cookie Exchange
As with all parties, you start with organizing the guest list. While I mentioned above that we had 30 participants one year, it was WAY too many people (sorry, friends). I'd limit it to 12 people to keep the amount of baking manageable.
On your invitation, ask each guest to bring one dozen cookies per participant plus an additional dozen for sampling during the party (so, 8 participants + sampling = 9 dozen cookies in total per person). If that seems overwhelming, consider doing half dozens – that's what our group of 30 participants did. I strongly encourage you to have each participant RSVP with the cookie recipe they plan to make so that you can confirm ahead of time you will have a great variety. Additionally, ask that participants bring copies of their recipe for everyone.
While the following rules should go without saying, perhaps they don't. Some things you may want to ask of your guests:
Cookies should be homemade, by an adult, not burnt, and freshly made.
As the party approaches, decide on the food and beverage options you'll be serving. Cocktails or coffee? Lunch or apps? Are cookies enough? That's up to you to decide but be sure to shop for all supplies and food needed. If you want my opinion, you can never go wrong with a festive signature cocktail.
The Day Of
On the day of the exchange, get your area situated. Set a large table with a festive tablecloth and be sure to have room for all cookie platters. Create small display cards to set in front of the different cookie platters. Be sure to clearly label any food allergies (nuts, peanut butter, dairy, coconut, etc).
Consider setting up a packaging station separate from the cookie table. At it, you can include small boxes or plastic containers, baggies, and permanent markers for labeling.
If you have any extra cookies, or if you think of it ahead of time, you can create platters to deliver to local police stations, firehouses, or other first responder offices.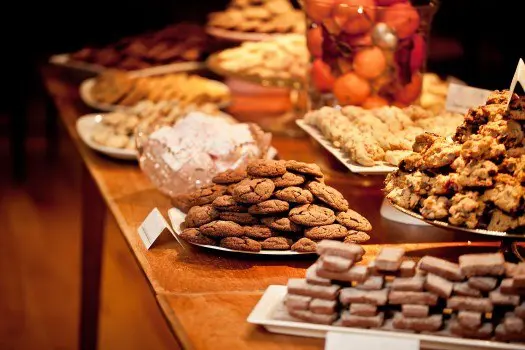 So, what are you waiting for? Put on your best stretchy pants and get to cookie exchangin'!