As a parent, you know one of the things all babies are drawn to are our keys. House keys, car keys, baby doesn't care, as long as they shine and jingle, they go where everything else goes when they're exploring- the mouth. Yum!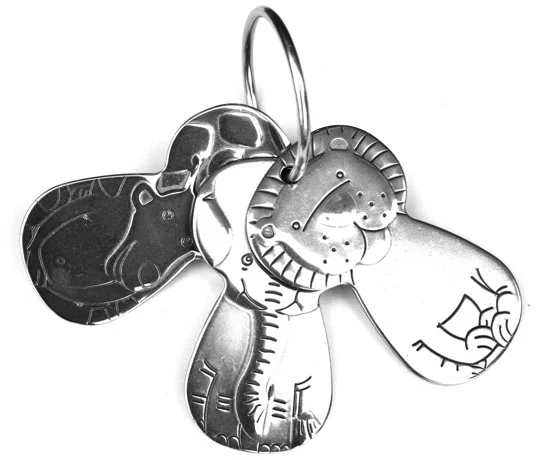 Enter Eli the Elephant, Gus the Giraffe, and Leo the Lion, also known as Kleyanimals. Three non-toxic animal key toys made from 100% stainless steel right here in the USA. Recommended for babies aged 6 months plus, these are a huge favorite with little ones!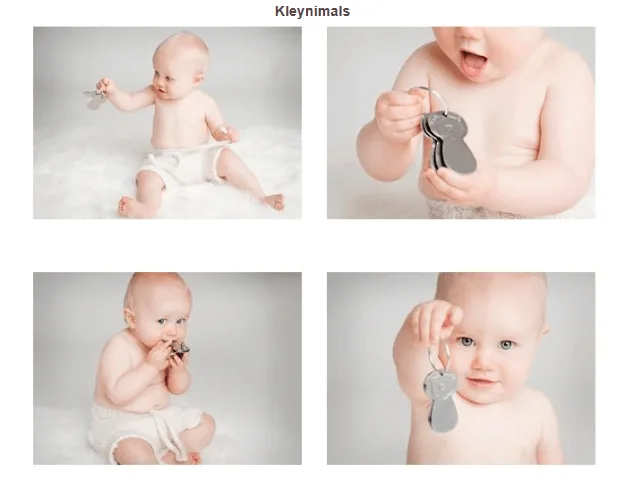 They're shiny, they jingle and they're cool to the touch, making them perfect for teething babies to chew on all day long. Being stainless steel, they are a little heavy, but are still easy for little fingers to grab. I recently bought a set for a friend's baby, and they were a huge hit!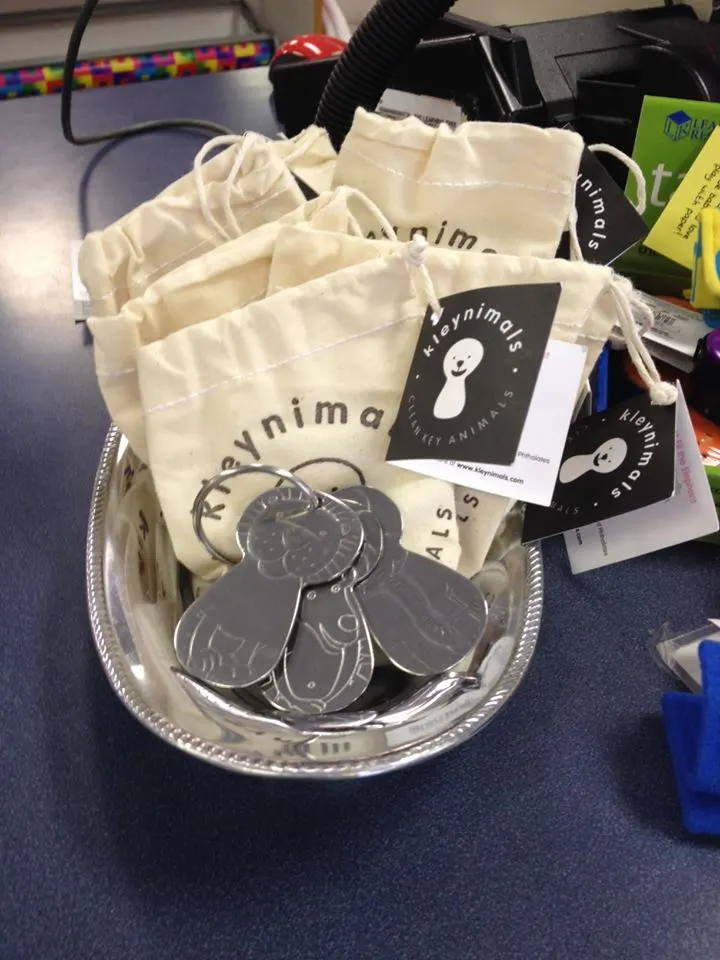 At $34.99 per set, this is more than your average teething toy, but these will last from one child to the next, and you can even get them engraved! What a wonderful gift for a new mom!